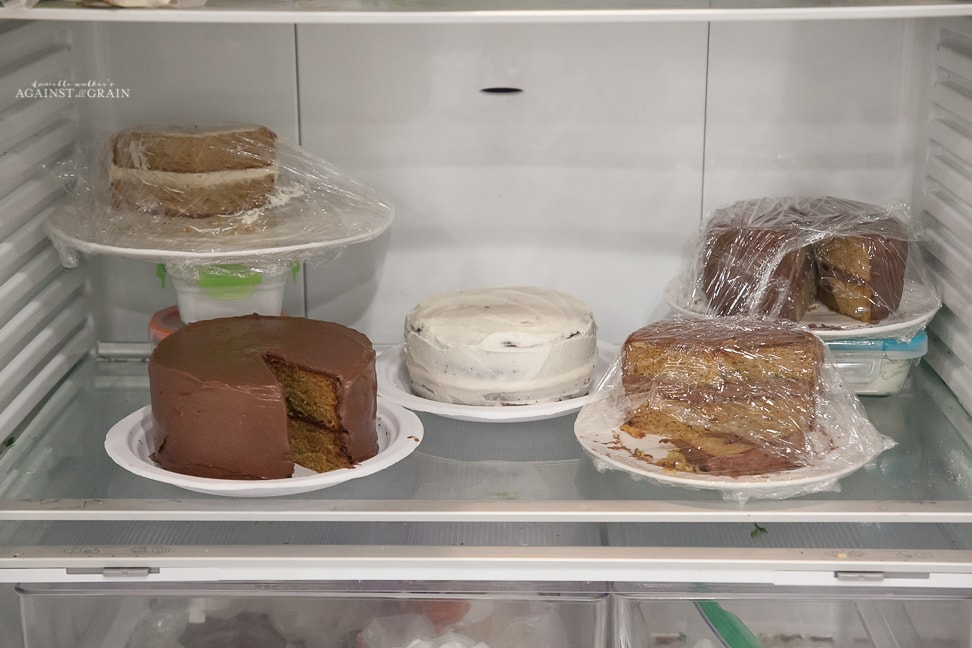 Want to buy the same ingredients I use? Good news! You can shop ingredients directly from this post! If they're not showing up on your mobile device just open this up on your laptop and stock up your pantry and fridge.
Sharing the inside of your fridge and pantry is kind of like letting someone read your diary, but I'm going to put modesty aside here and let you have a little peek. 😉
If you missed my other post about the decor click here! And if you missed my post about my favorite tools and gadgets that I use every day click here!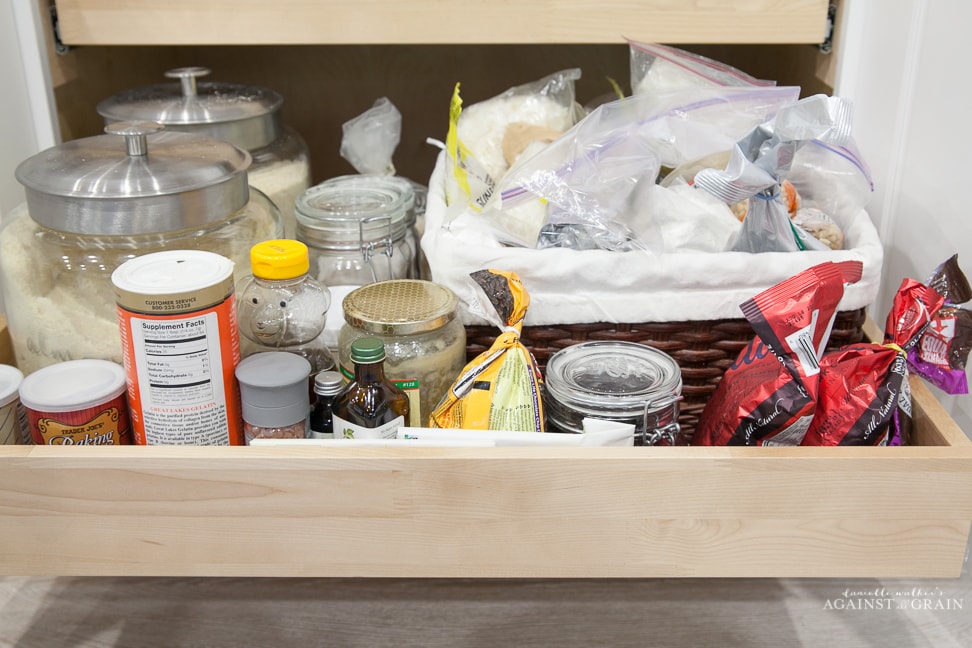 I like to say this is my favorite drawer! It's located in my little baking corner where you'll find my stand mixer, food processor, and my measuring spoons and cups! This drawer specifically is full of all of my most used (and loved) baking ingredients.
Shop the Drawer!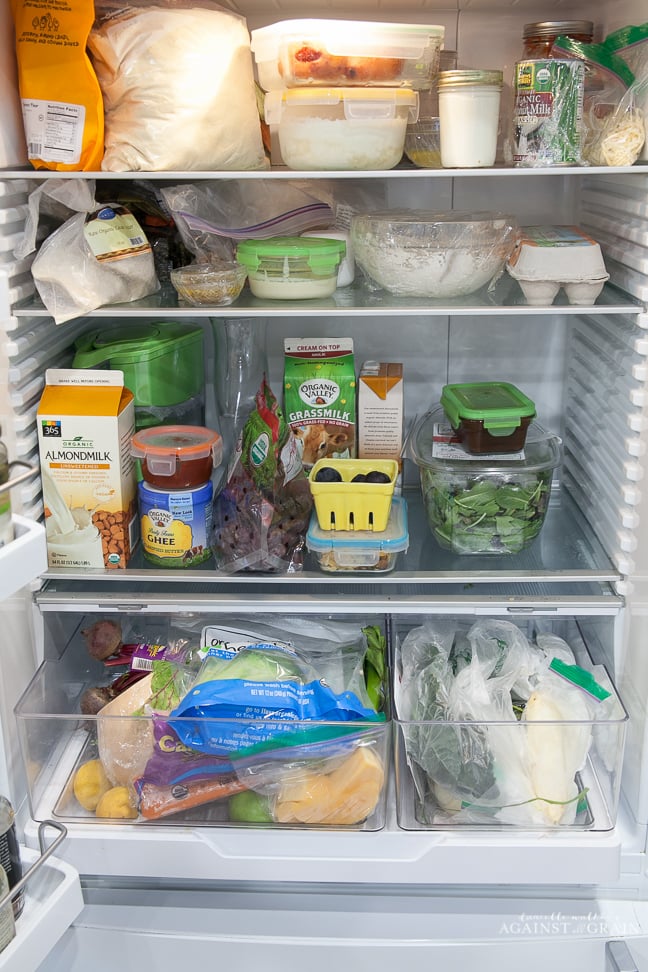 The most consistent things that are in my fridge are varieties of nuts, nut-flours (if there's no room in my jars in my baking corner), fresh produce, soy-free eggs, almond milk, and ghee! And if you're going to buy dairy milk, which we do for Asher, I suggest getting milk from grass-fed cows. We love this whole milk from Organic Valley.
Shop the Fridge! 
(except your fresh fruits and veggies of course – go support your local farmer's market!) 🙂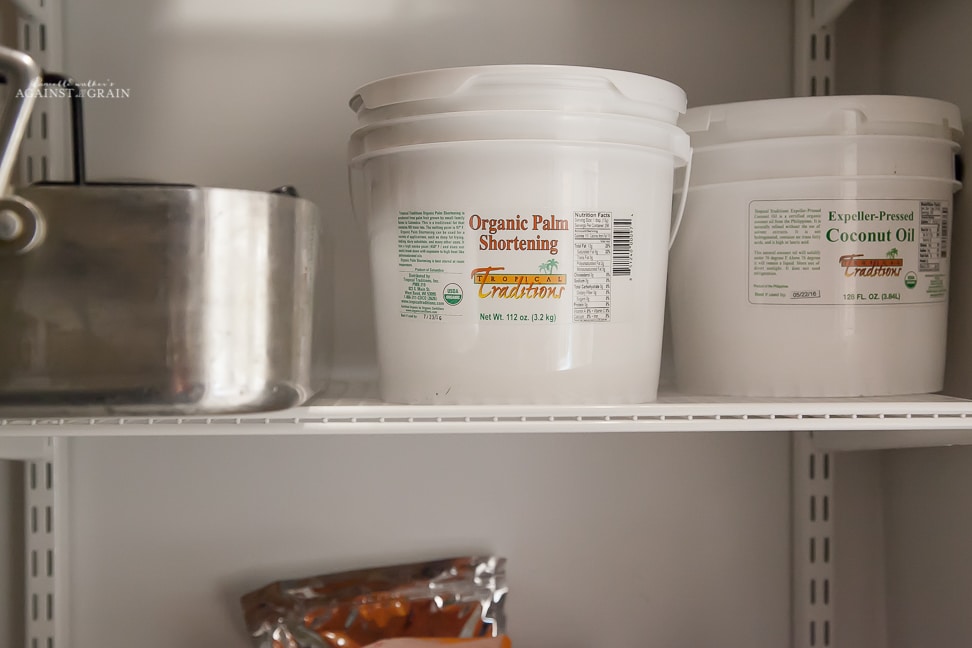 You may think this is a ridiculous amount of palm shortening and coconut oil (I now have one full of honey!), and honestly you're probably right. That being said, it's pretty crazy how fast I go through these with all of the recipe testing I do. Plus scooping and measuring out of these tubs is so much easier than small jars.
Stock Your Pantry! 
(Click the photo below to shop these items!)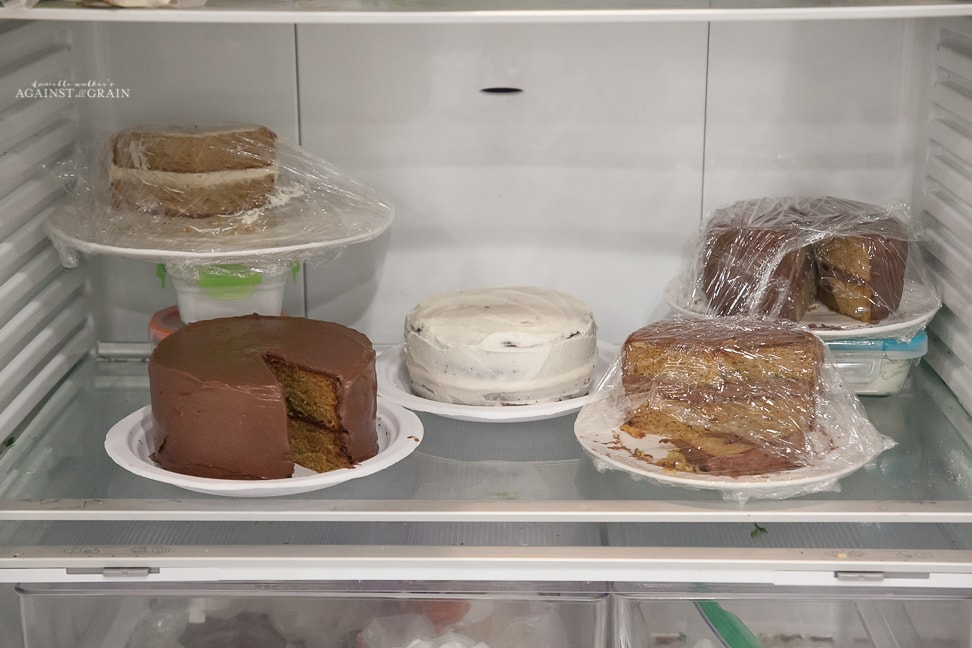 This photo was taken while I was doing some recipe testing for my cookbook Celebrations! Get excited, folks! 🙂 and if you were wondering… we definitely got a little sick of cakes that week. I think we made 12 all together. I was handing them out to anyone that would take them!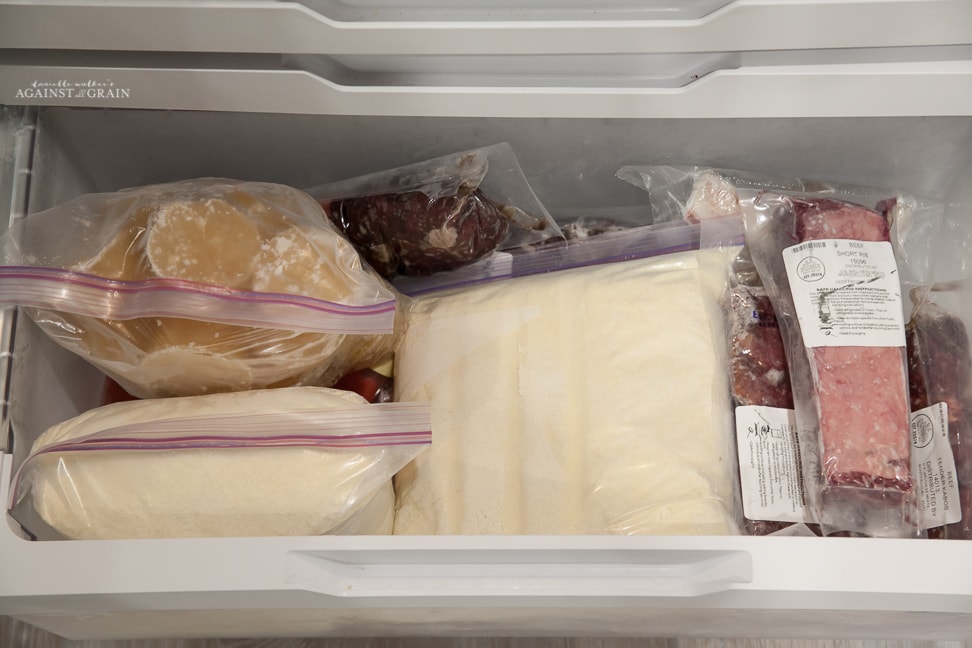 My freezer is full of Chicken Stock pucks, bulk nut-flours, and grass-fed meats from US Wellness Meats! Sometimes I go through my freezer and make a list to keep pinned on the fridge of what meats I have so I remember to use them up before they go bad! I'm sure you all know how easy it is to forget about all those goodies you put in the freezer… except if they're my Real Deal Chocolate Chip Cookies because my sweet tooth will never let me forget about those!
Stock Your Freezer!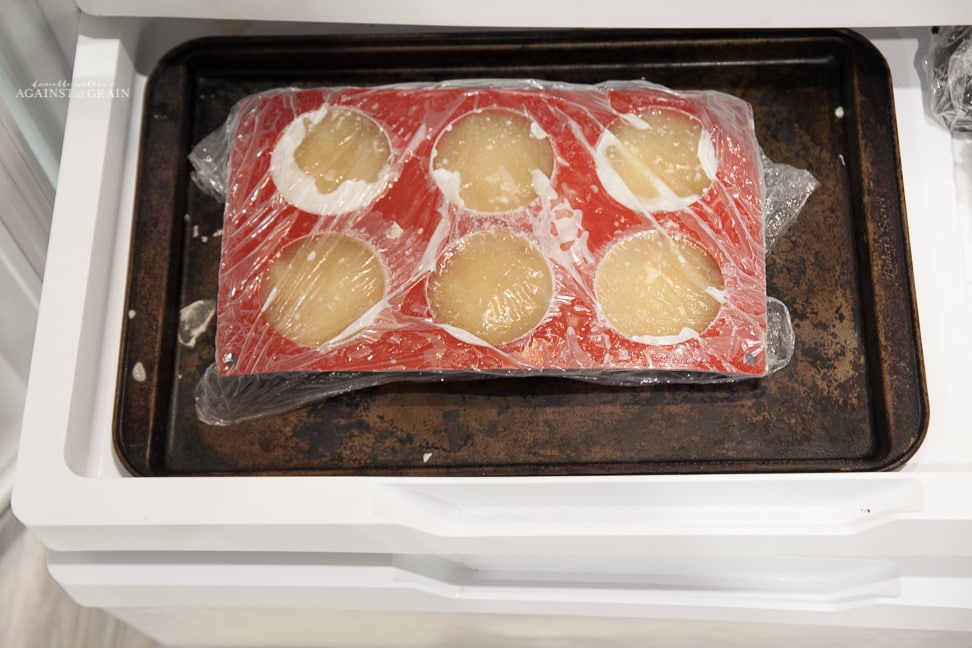 As many of you know, this is my preferred method for storing my homemade Chicken Stock (a.k.a. bone broth)! I always make sure I have some on hand by making a big batch in my Crock Pot or One Pot and then pouring them into these silicone muffin tins which equal 1/3 cup bone broth pucks! You can find the recipe here!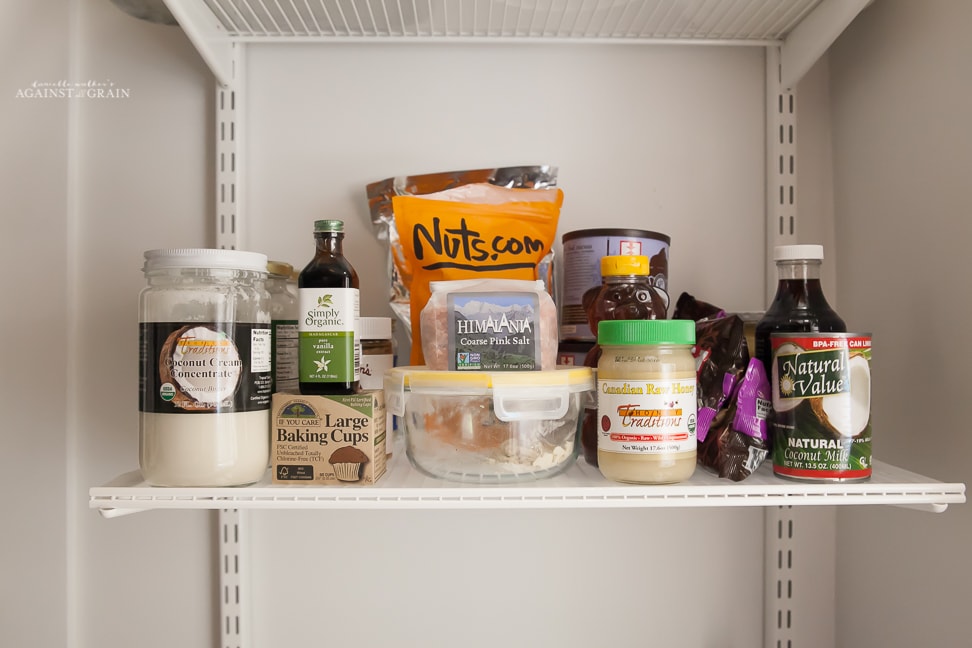 My pantry is where I keep all of my bulk and less-used  ingredients. This specific shelf is for most of my baking ingredients. Right now it's full of an abundance of honey (for all those cakes I've been testing!), vanilla, nut-butters, chocolate and coconut products! The baking cups are my favorite because not a single crumb sticks to them!
Stock Your Pantry!
This is another shelf in my pantry that has more cooking and baking ingredients! Clearly, I do a lot of baking. The Pellegrino is for my grain/nut-free chicken nuggets. I keep the little bottles on hand to use for those at all times. I don't normally like to use canned tomato paste and prefer the jars or the tubes, but my favorite brand Bionaturae has been out of stock lately. You can buy it through Amazon below though.
Stock Your Pantry!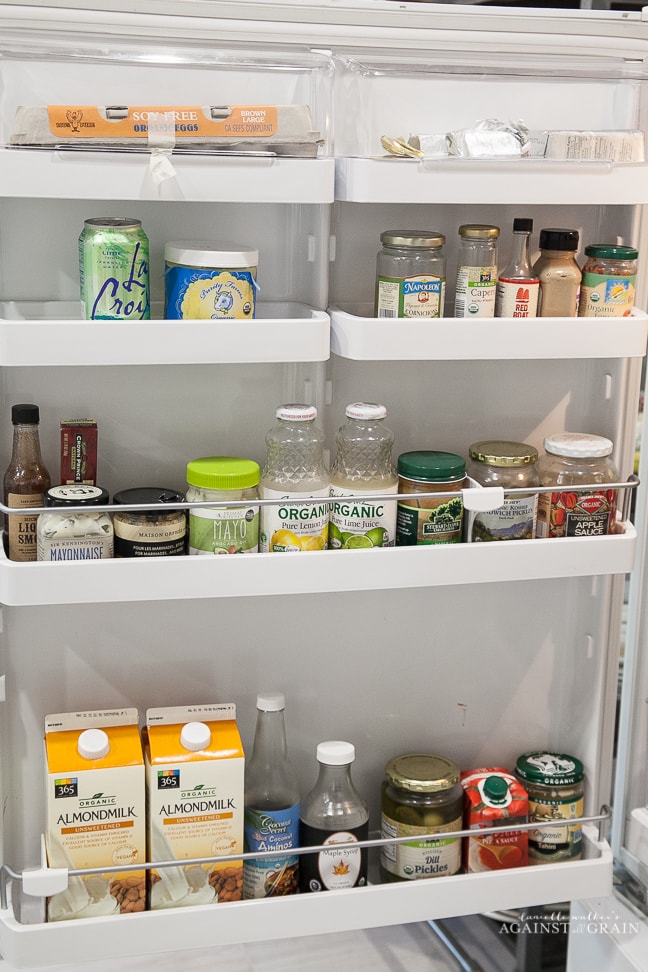 These are some of my standard condiments and sauces. I don't prefer store bought almond milk, but when I'm in a pinch I make sure to buy some that is unsweetened without any nasty additives! Here's my homemade recipe!
Shop the Fridge!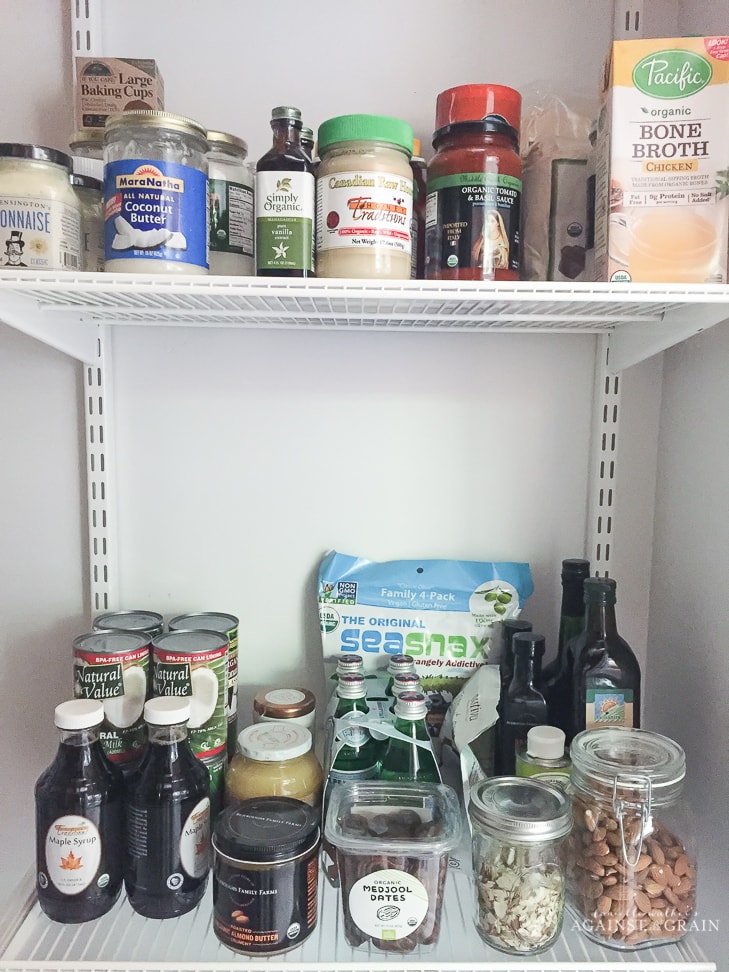 I always have extra maple syrup, olive oil and coconut milk on hand! There are definitely times where I order way too much of certain things on accident though… like the time I ordered a 1 pound bag of dried lavender! Who knew that a pound of something light is actually way too much haha! I also accidentally ordered 60 boxes of those baking cups a couple of years ago. Still working through them.
I keep lots of things in jars, especially when I have a half used bag of nuts or seeds. I used to put rubber bands around the bag and throw them in the pantry, only to find them unused a year later.
Stock Your Pantry!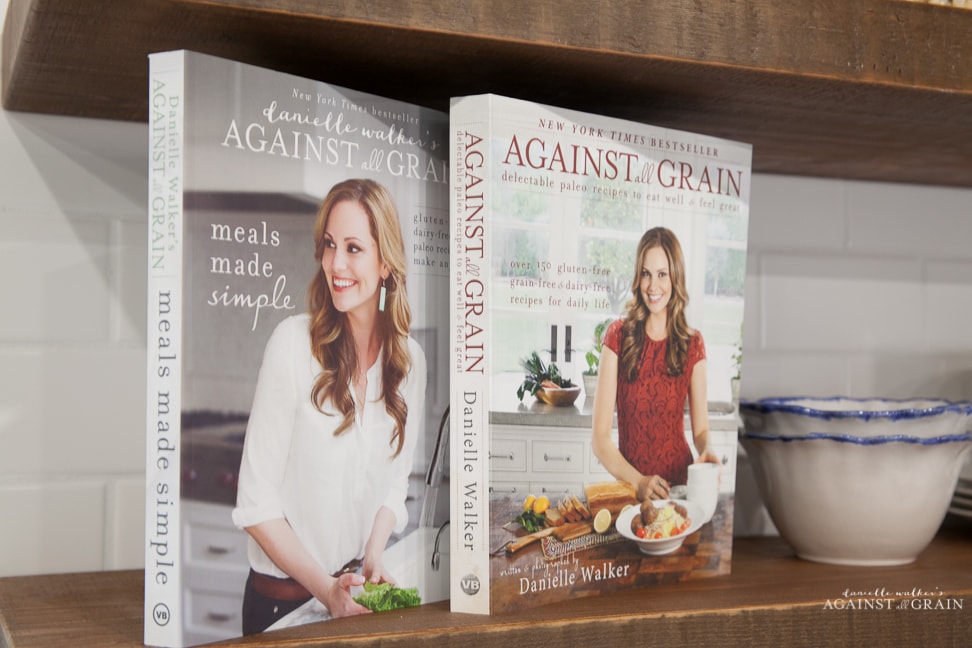 All of the ingredients I use are used in these recipes! And yes, I still do have to look at the recipes as I don't have them all memorized quite yet 😉
Get the Recipes!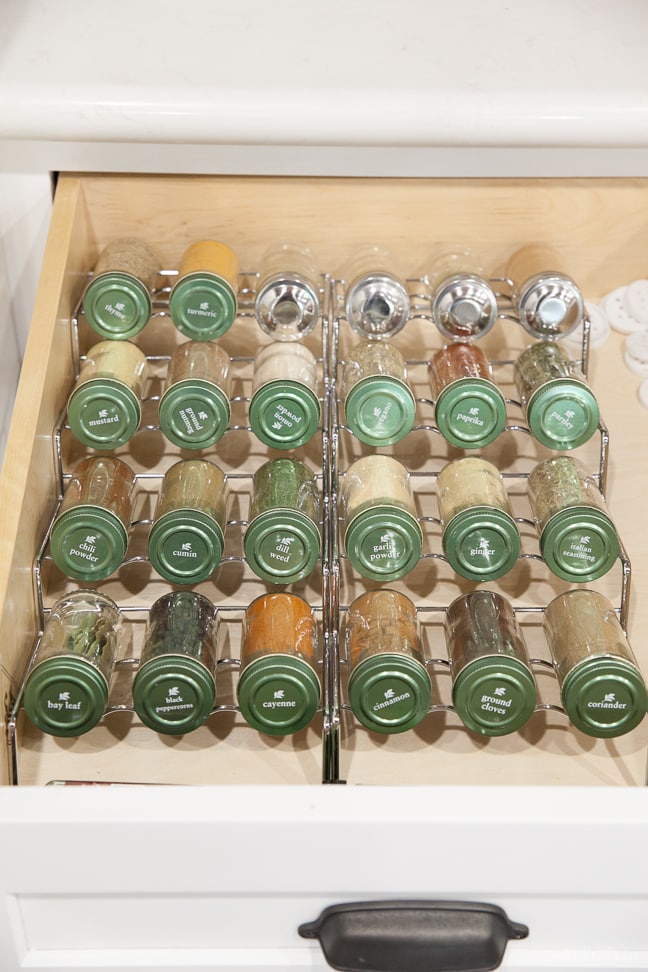 My most loved spices. I'm definitely a fan of fresh herbs, but I love the convenience of dried and add them to dishes for complexity and flavor variety.
Organize Your Spices!

[ssba]