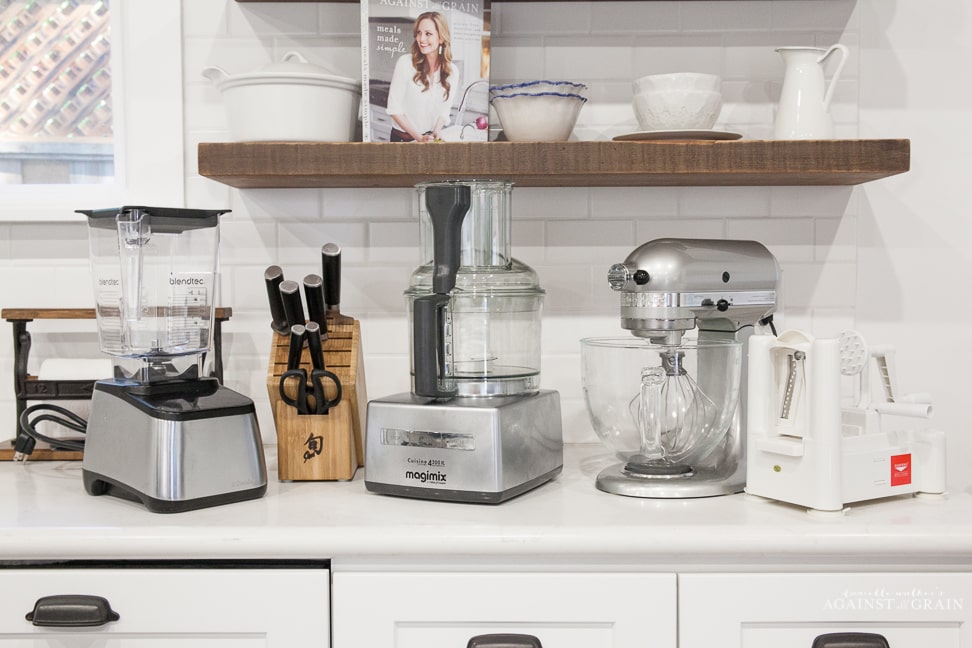 Shop this Shot!

My most used kitchen tools are my blender, stand mixer, and spiral slicer. Coming in close second are my pressure cooker, food dehydrator, and slow cooker. Take a look at how I stock my grain-free kitchen below! If you missed the decor post, you can
see all about that here
. And the last post in this series will be a look inside my pantry and fridge, you can
see that here
!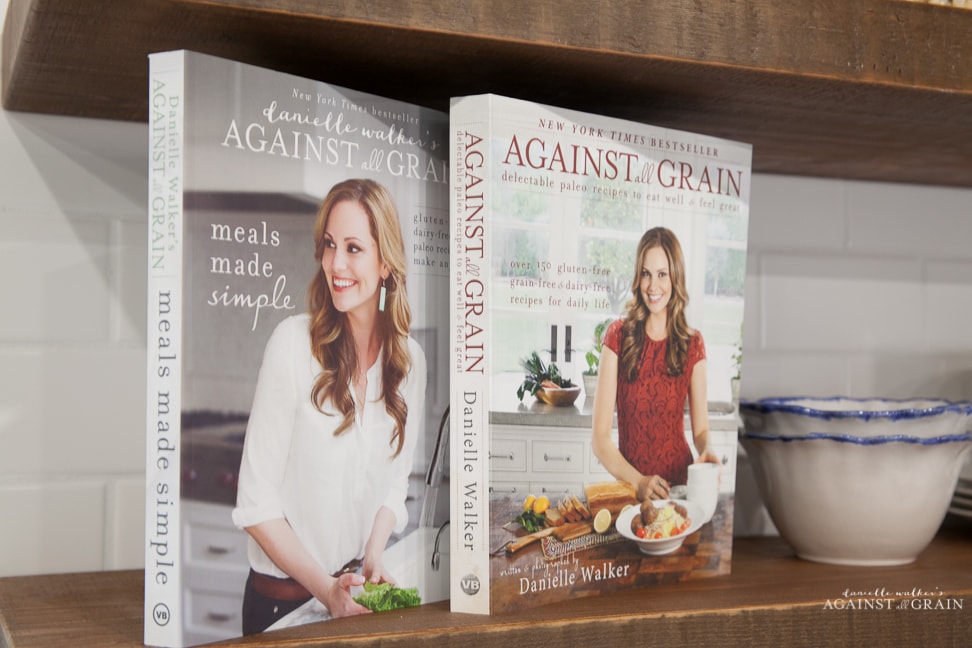 I have lists in both of my books of all of my favorite tools and what they are used for, as well as guides to find my favorite brands of food.
Shop this Photo!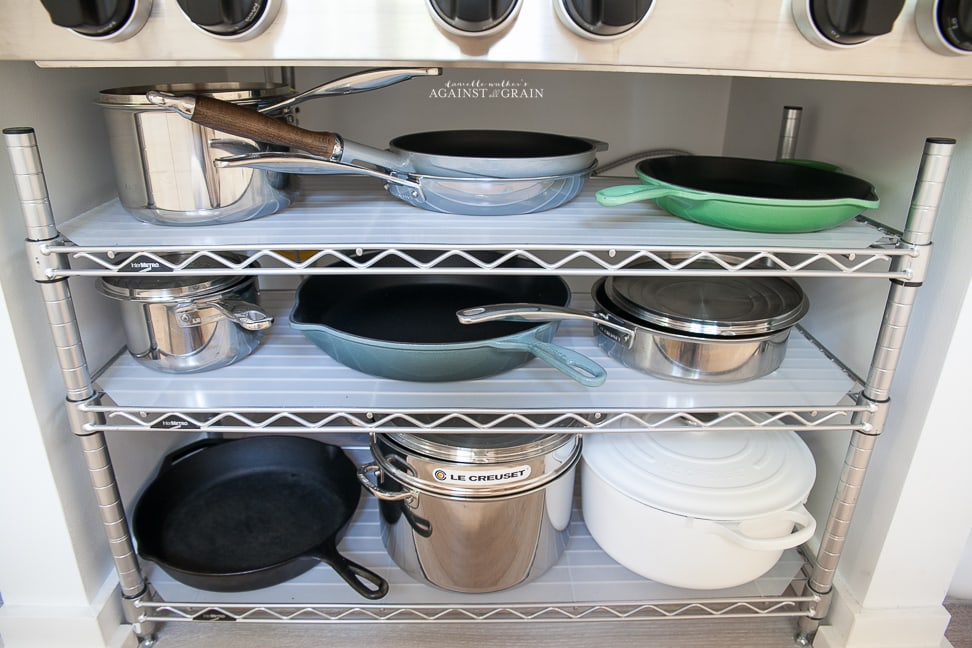 Because I use them so many times during the day, I decided to keep my pots and pans on open shelving beneath the range to make them more accessible. We also save money by not building out the entire island, and I got this great customizable shelf from the Container Store. I'm loving the new stainless steel line from Le Creuset, but for something more affordable, the Kirkland line of stainless pots and pans works wonderfully. I cooked with them for years before these!
Shop this Shot!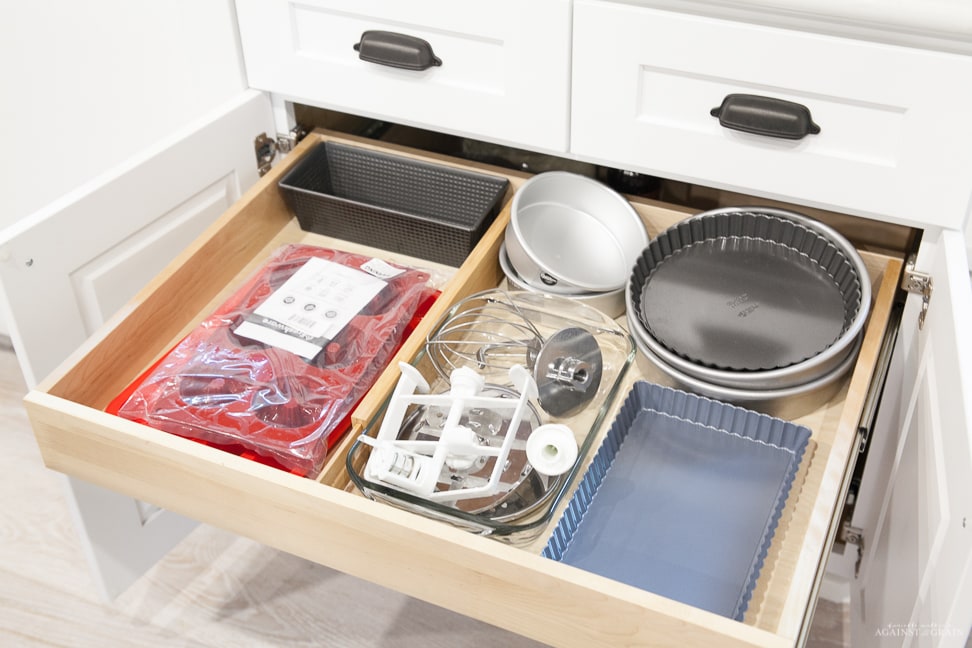 I love my baking drawer! Beneath it is all of my baking pantry items, and right above in the drawers are all of my measuring spoons, measuring cups, and spatulas. I keep my stand mixer right above the drawers on the countertop so I can stay in my little baking corner without having to move around too much to find things!
Shop the Drawer! 

Shop the Drawer!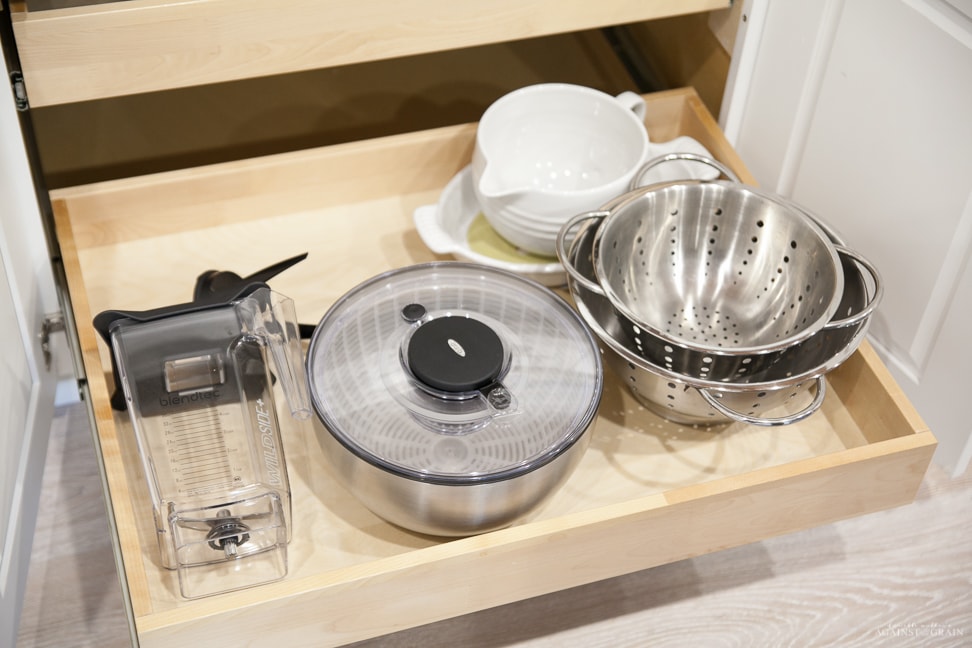 Shop the Drawer!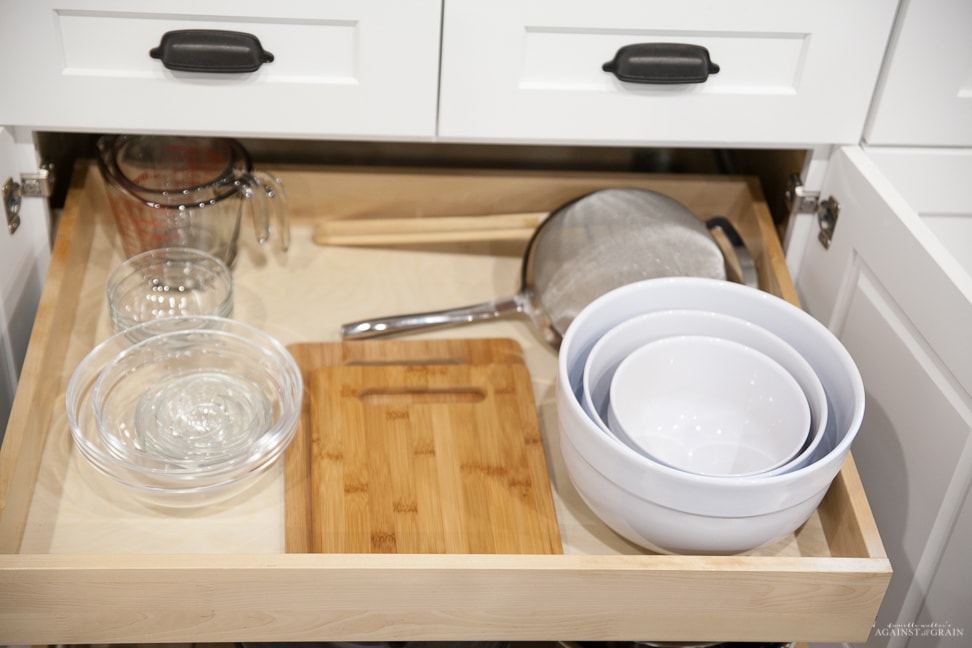 Shop the Drawer!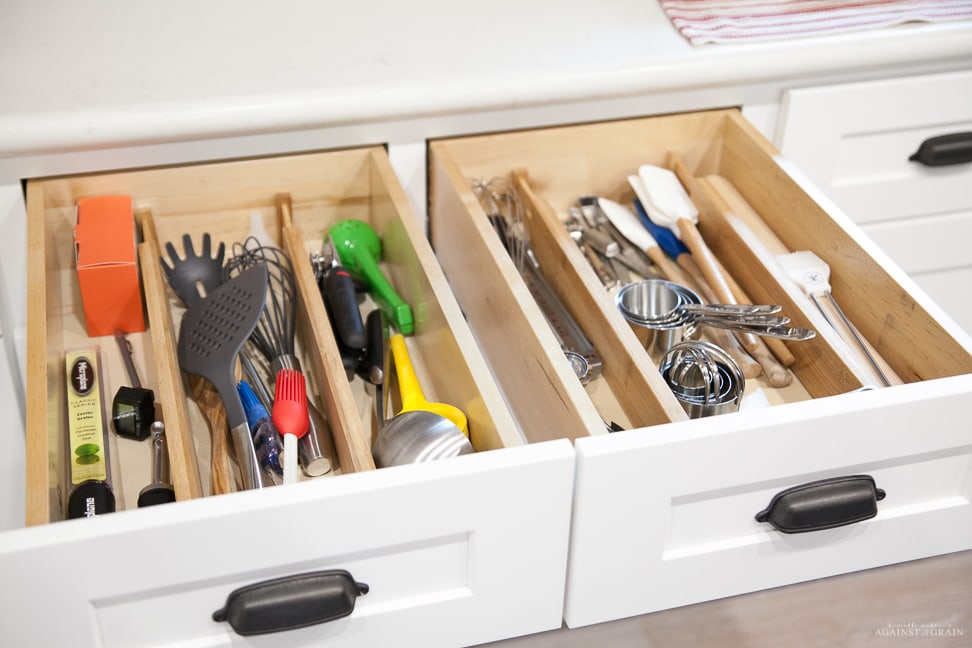 Since taking this photo, I've added 3 more sets of measuring cups and measuring spoons to my drawer! I cannot keep them clean long enough when I spend an 8 hour day testing new recipes!
Shop the Drawers!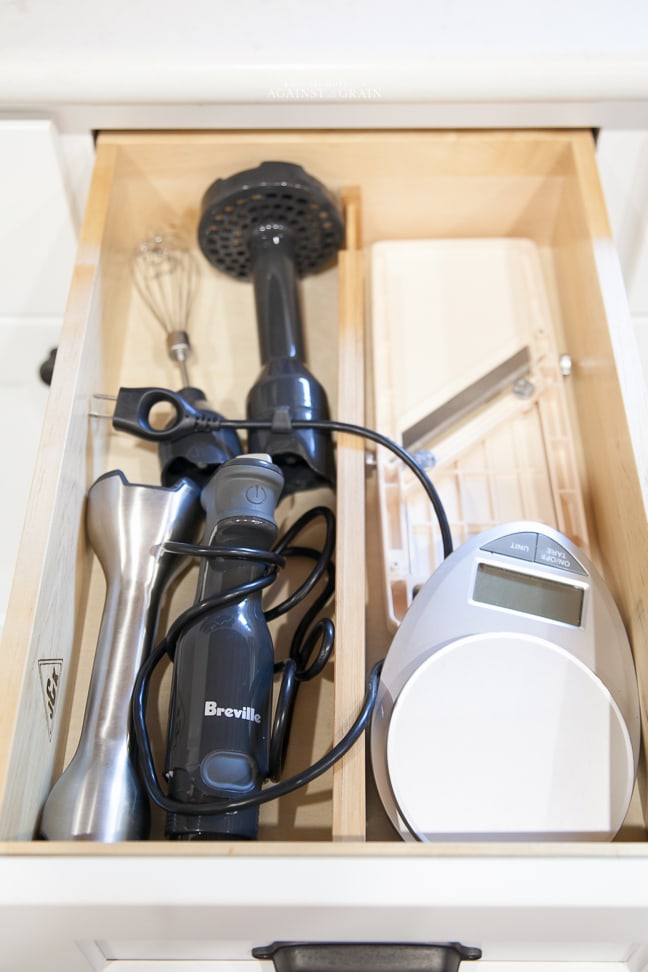 An immersion blender is so handy when I don't want to dirty my stand mixer and just have something small to whisk up, or when I don't want to puree in the blender and just want to do a quick puree.
Shop the Drawer!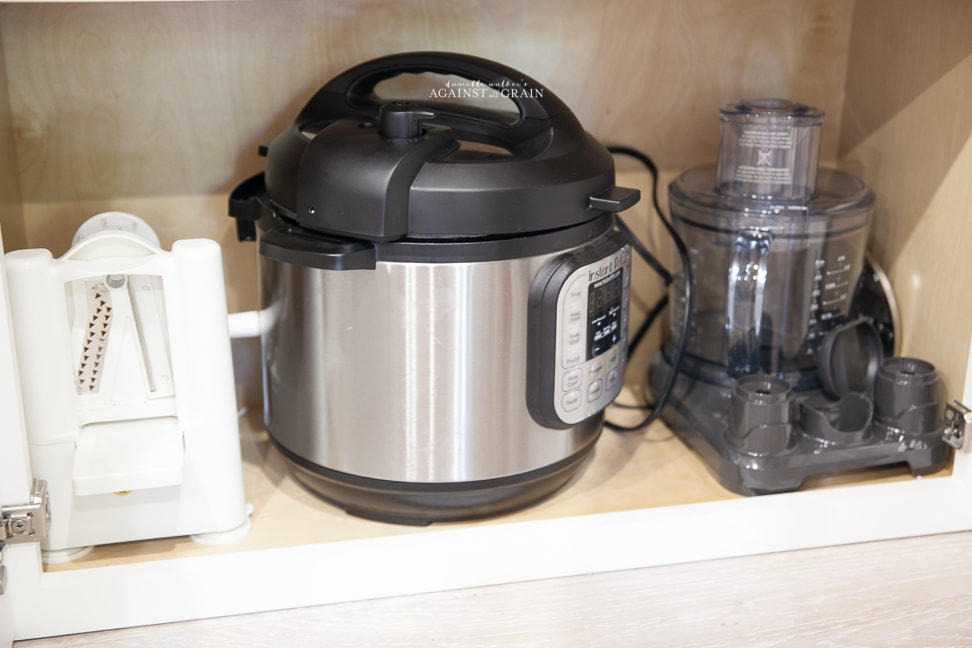 2 of my favorite contraptions right here! My spiral slicer for making veggie noodles (watch my zoodle video here), and my pressure cooker for making quick stews, soups, and broth! Watch my Pressure Cooker Bone Broth video here!
Shop the Drawer!

[ssba]