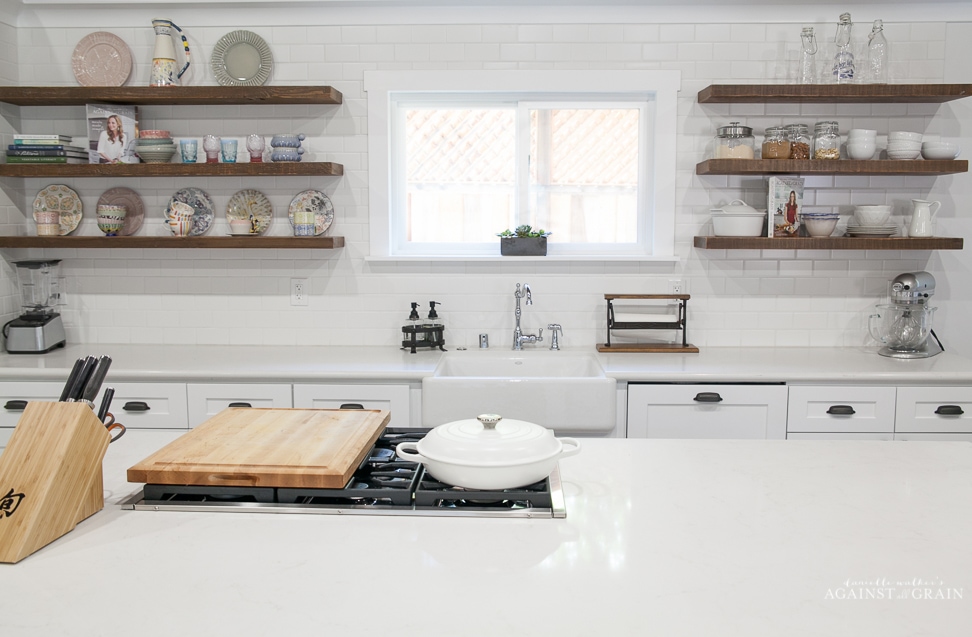 Shop this Photo!

I am so excited to share my special creative space with you finally! I'll be doing a series of posts on everything from the decor, to the kitchen tools I use most, and also a peek inside my fridge and pantry! You can see the kitchen tools post by clicking here, and the fridge and pantry post by clicking here!
This is where the magic happens, so they say. 😉 I pretty much live, work, and breathe in my kitchen. To date, I've created roughly 500 unique grain-free recipes for you all (about 150 in each book that I've written, and about 200 for my blog!). I'm now in the midst of writing a third book, so I've been spending more time than ever in here!
I am so happy with the way it all came together, and am even happier to finally be using REAL ovens after almost a year of cooking with a countertop toaster oven! The oven in our house is from the 70's (I think) and is gas and has never worked.
We're still working on getting fully moved in and moving things around to be convenient as I start working in here, but so far I feel so productive and cannot wait to share the new recipes I've been creating with you! A special thanks to Williams Sonoma, Le Creuset, West Elm, Anthropologie, and Shun for helping to furnish the space!
The Details
Countertops: I chose Caesarstone Frosty Carrina for a neutral and bright countertop that was durable enough for me to be cooking, spilling, and cutting on all day long. I absolutely adore Carrara marble but with as much as I am in here, I didn't want to worry about stains and spills. Plus it saved a lot of money!
Backsplash: Matte white subway tile
Drawer pulls and knobs: Restoration Hardware.
Sink and Faucet: I found my faucet on Amazon for almost half off and I love it! The sink is an a farmhouse sink from Kohler. I'm trying to track down which one for you!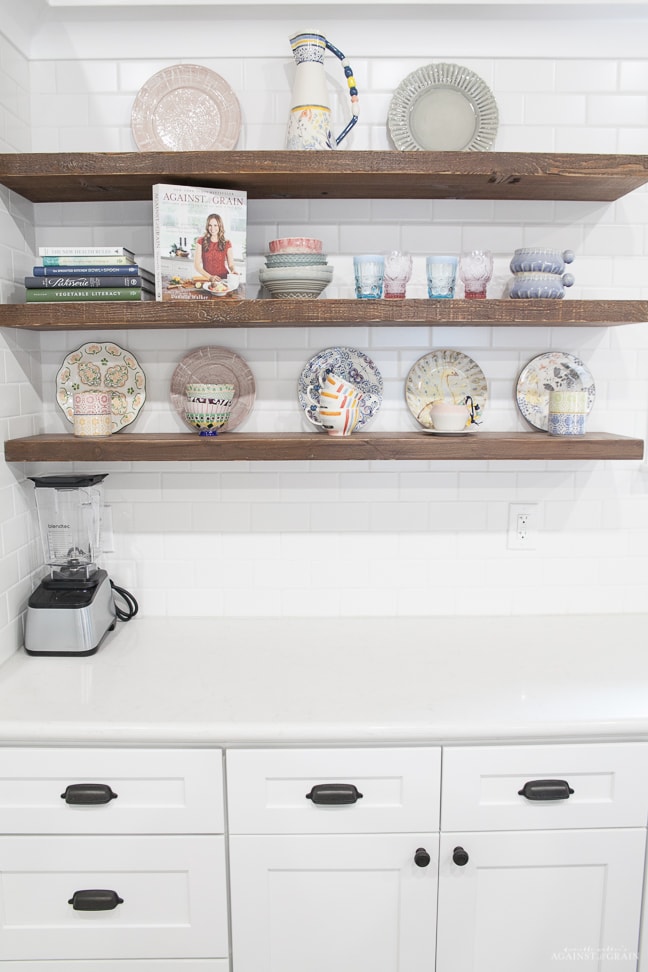 We had these shelves specially crafted out of reclaimed wood and I just love the way they turned out! I've been collecting dinnerware and fun props over the years since I photographed both of my cookbooks and all of the photos for my blog, so it's so fun to finally see some of favorites displayed instead of lost amongst the stacks and stacks of dishes! This is silly, but not surprising to anyone who knows me, but the thing I'm looking forward to most is decorating them for Christmastime!
Shop This Photo!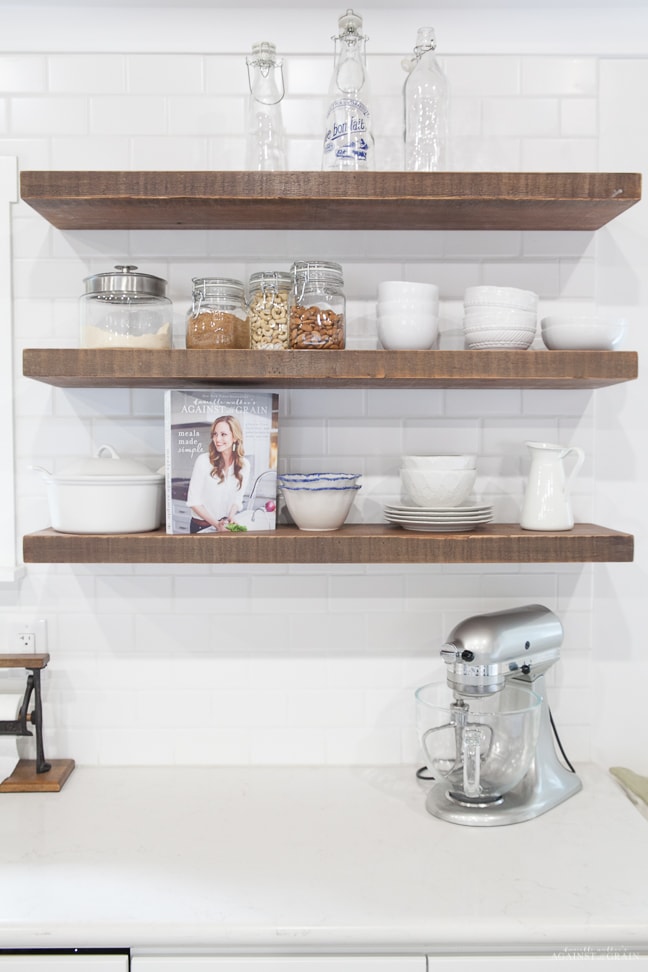 I keep out some of most used grain-free baking items like coconut flour, almonds, cashews, and coconut sugar so I can get to them easily. More to come on my ingredients in the next post in this series!
Shop This Photo!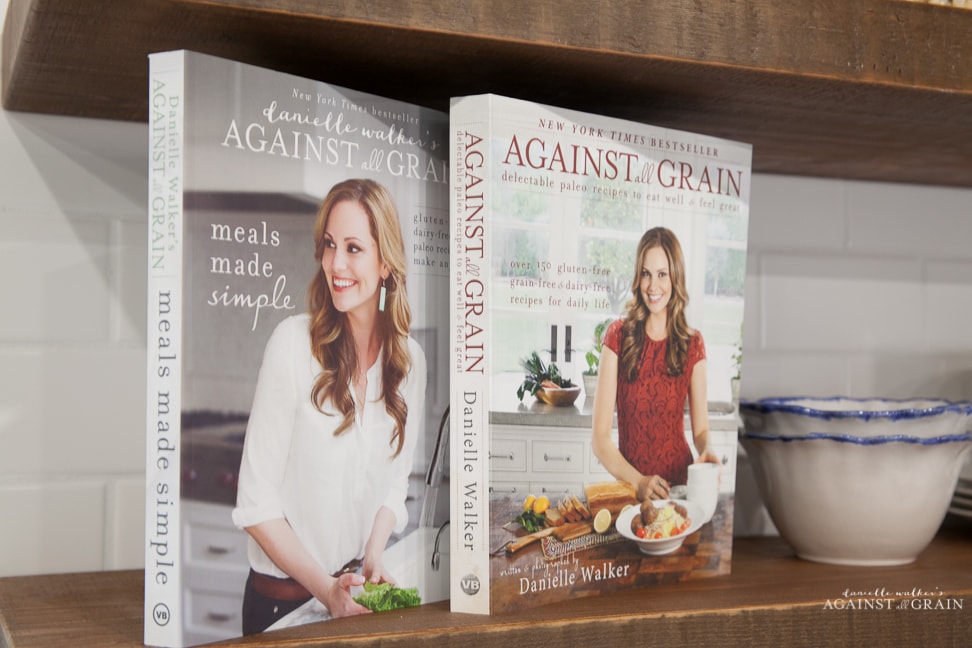 My heart and sole in the form of words! Most of the recipes in these books cannot be found anywhere online, so I find myself actually cooking from them numerous times a week. Contrary to popular belief, I do not have all 500 of my recipes memorized! 😉
Shop This Photo!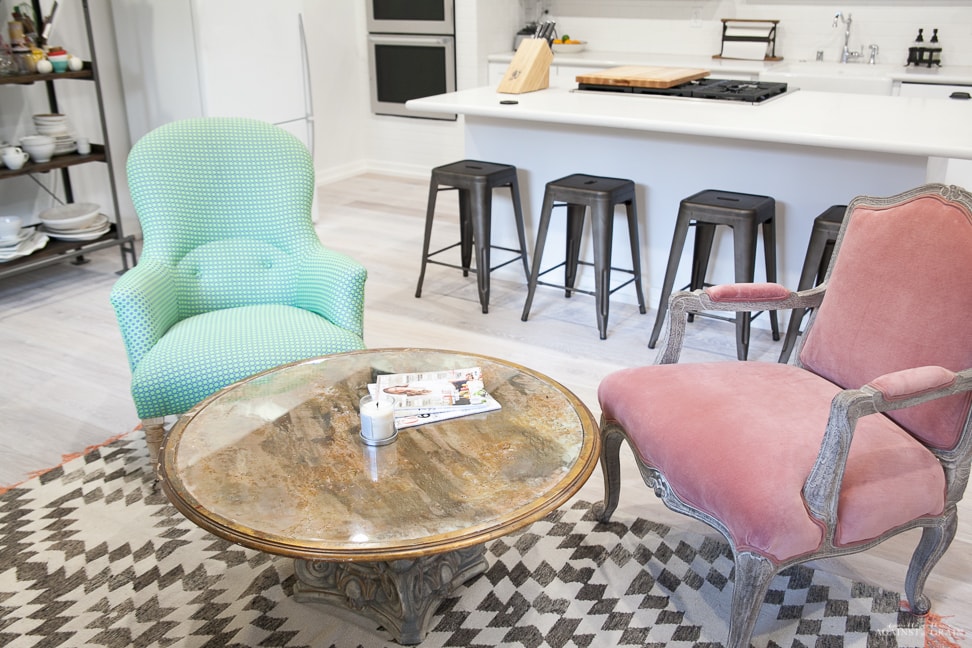 This is my meeting space and also a place where people can come and sit around the counter while I serve them up taste-testers!
Shop this Photo!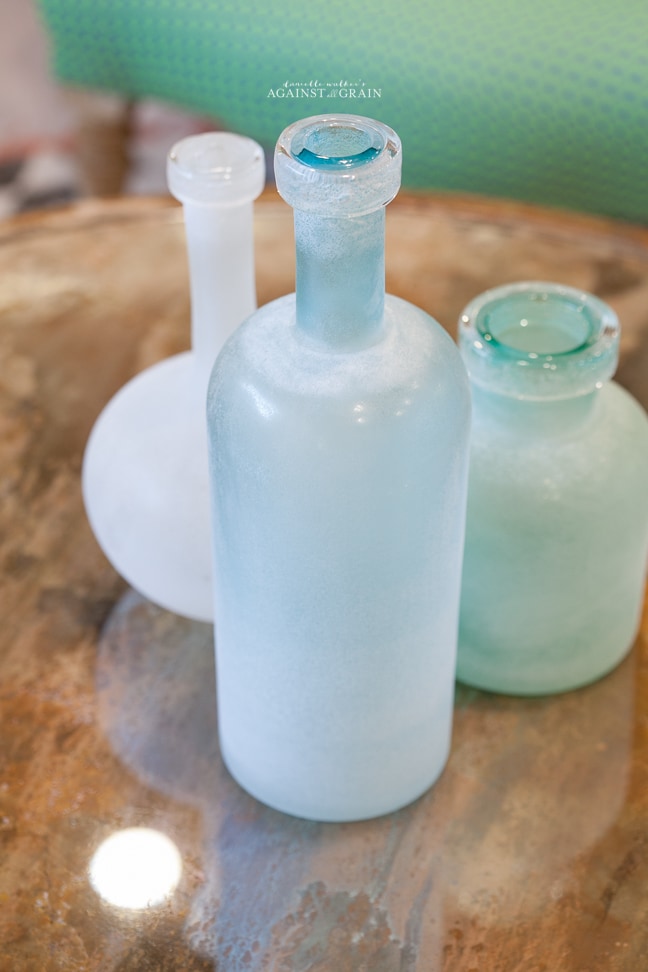 Shop This Photo!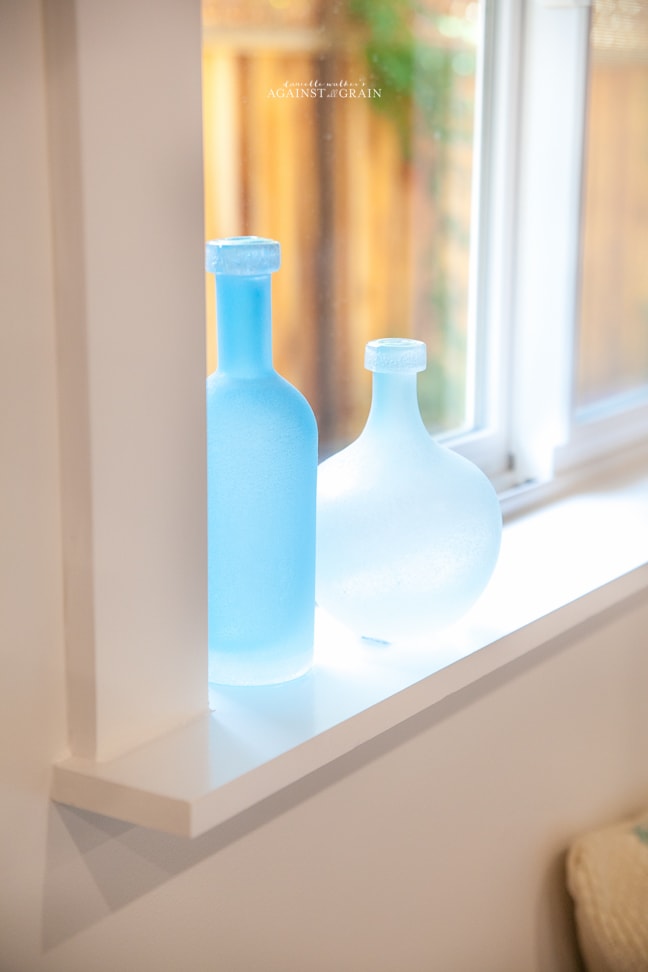 Shop This Photo!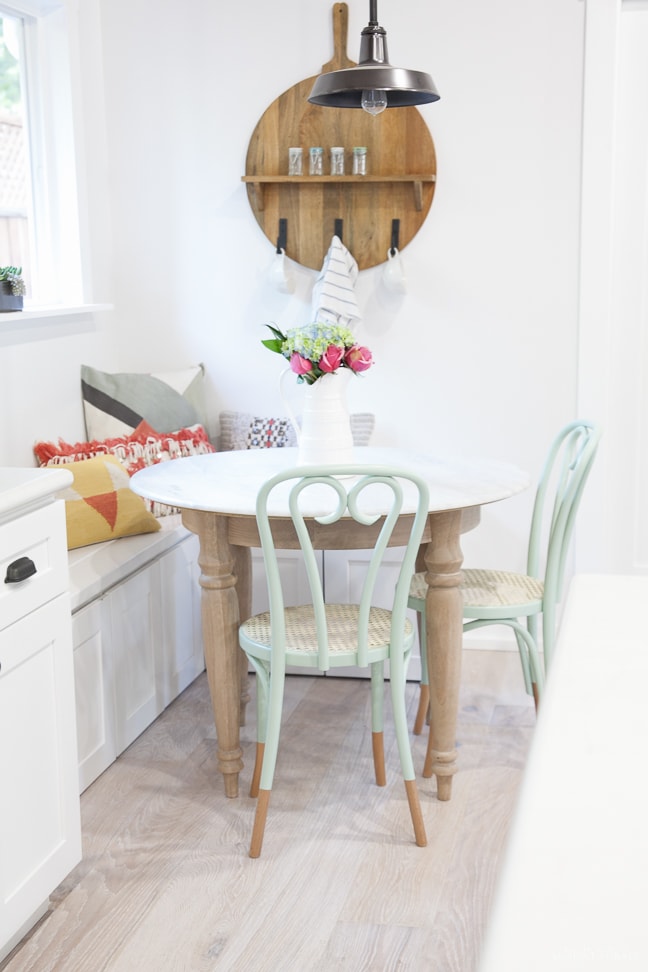 I love the cozy feeling of a nook. I knew I'd need extra storage for all of my gadgets so we built the nook on top of low cabinets for extra space. I can often be found in the corner typing up recipes or answering your comments on Facebook!
Shop This Photo!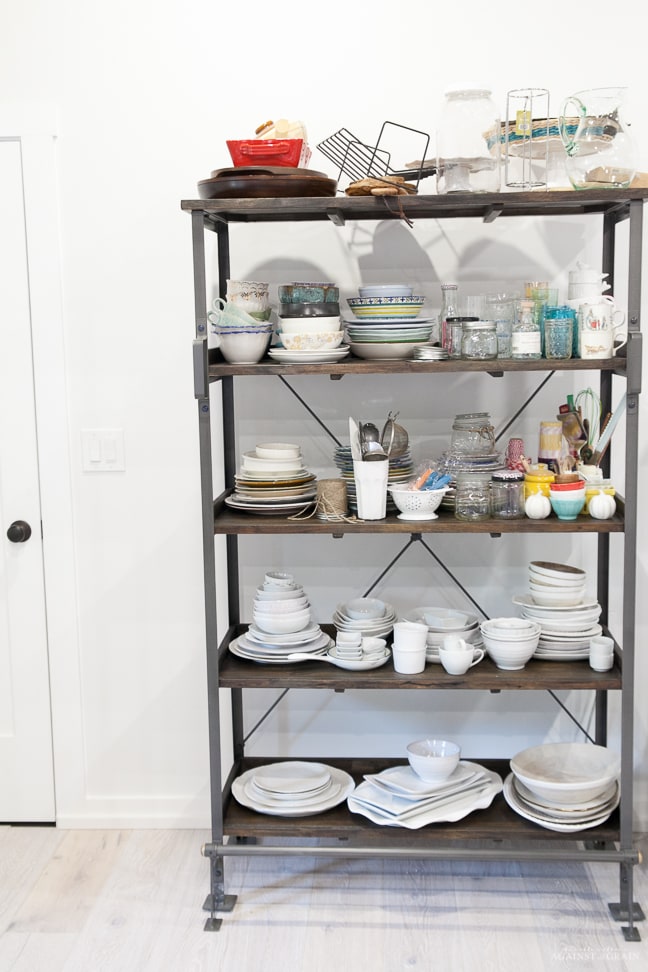 Here's my prop shelf! I've collected all of these over the years from various places like Home Goods, Target, Anthropologie, and our antique fairs. All of the white dinnerware was what I used to shoot the entire Meals Made Simple Cookbook!
Shop this Shelf!