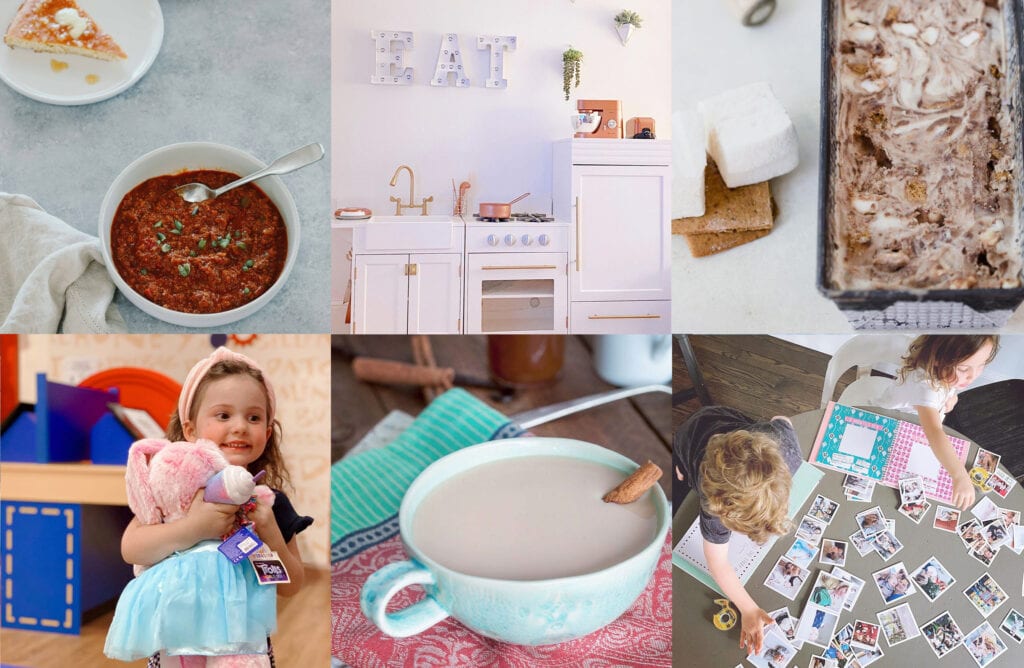 View this post on Instagram
Grain-free Pumpkin Spice Muffins
Our kids absolutely love this recipe for Pumpkin Chocolate Chip Muffins and it's one of my favorites too! There is simply nothing better than fluffy gluten-free Pumpkin Muffins with gooey chocolate chips and all your favorite flavors and smells of the fall season.
Click here for the recipe!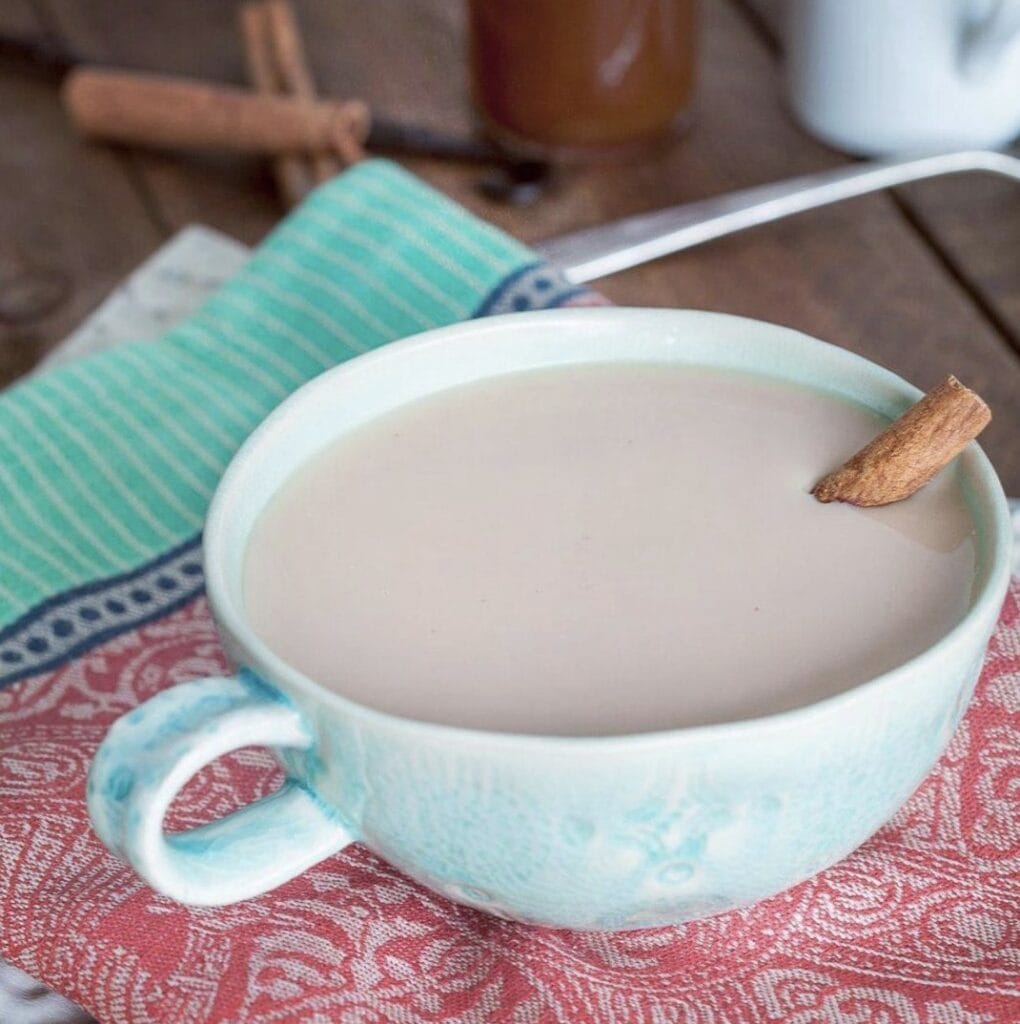 Are you a coffee drinker or a tea drinker? ☕️🍵
I am definitely more of a coffee drinker on a regular basis, but this recipe for my dairy-free Chai Latte has all of the delicious warming flavors and spices of fall that I cannot resist. This is one of my favorite beverages from my first cookbook, Against All Grain (p. 346). Not only does this Chai Latte taste delicious, but it also makes your house smell like a fall scented candle, but better! You can make a big batch of this in the beginning of the week and reheat as you wish.
Ingredients
(makes concentrate for 6 servings – just add milk of choice!)
• 10 cups filtered water
• 18 bags black tea (preferably
Darjeeling)
• 4 cinnamon sticks
• 4 whole star anise
• 1 tablespoon whole cloves
• 2 vanilla beans, split
• 3 tablespoons chopped fresh ginger
• 6 whole cardamom pods, smashed with the butt of a knife
• 1 1⁄2 teaspoons black peppercorns
• 1 1⁄2 teaspoons ground nutmeg
• 1 teaspoon fennel seed
• Zest from 1 orange
• 1 cup honey
• 1⁄4 teaspoon fresh lime juice
• Coconut milk or almond milk
Click here for the full recipe!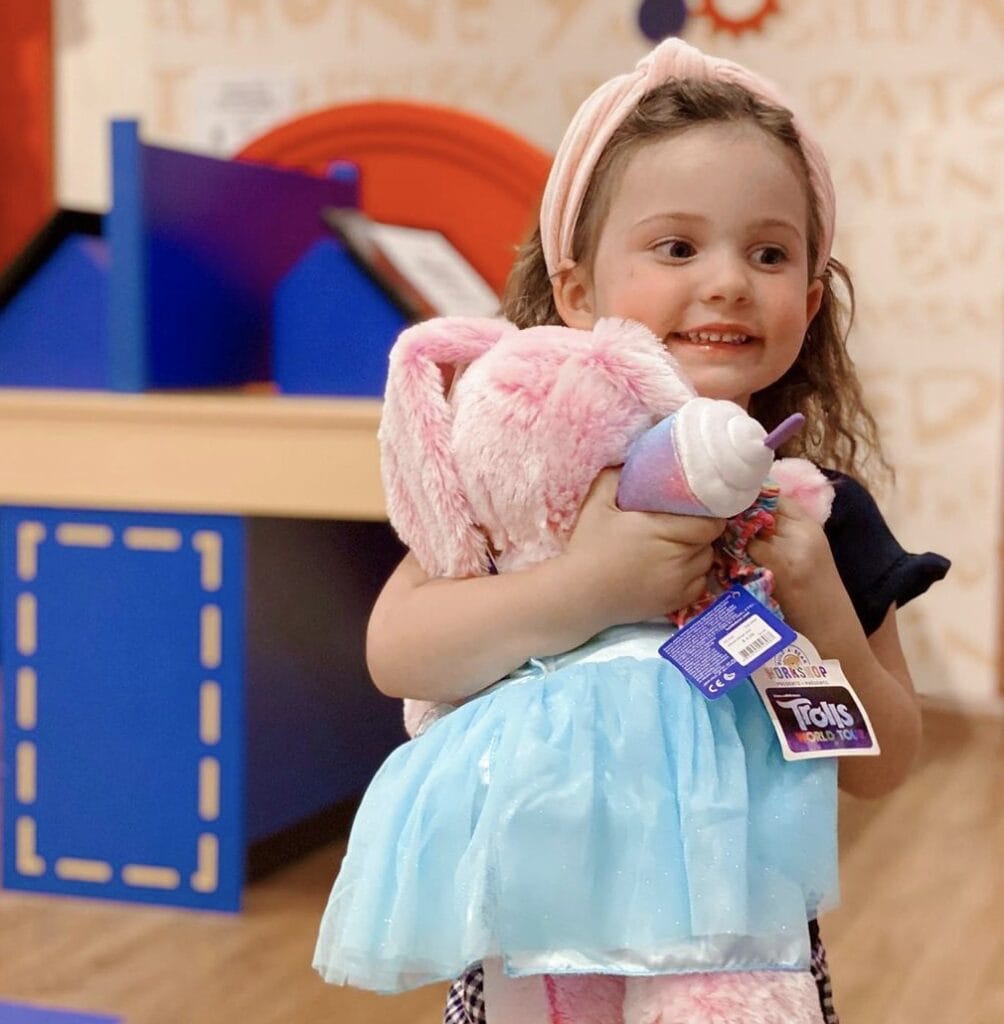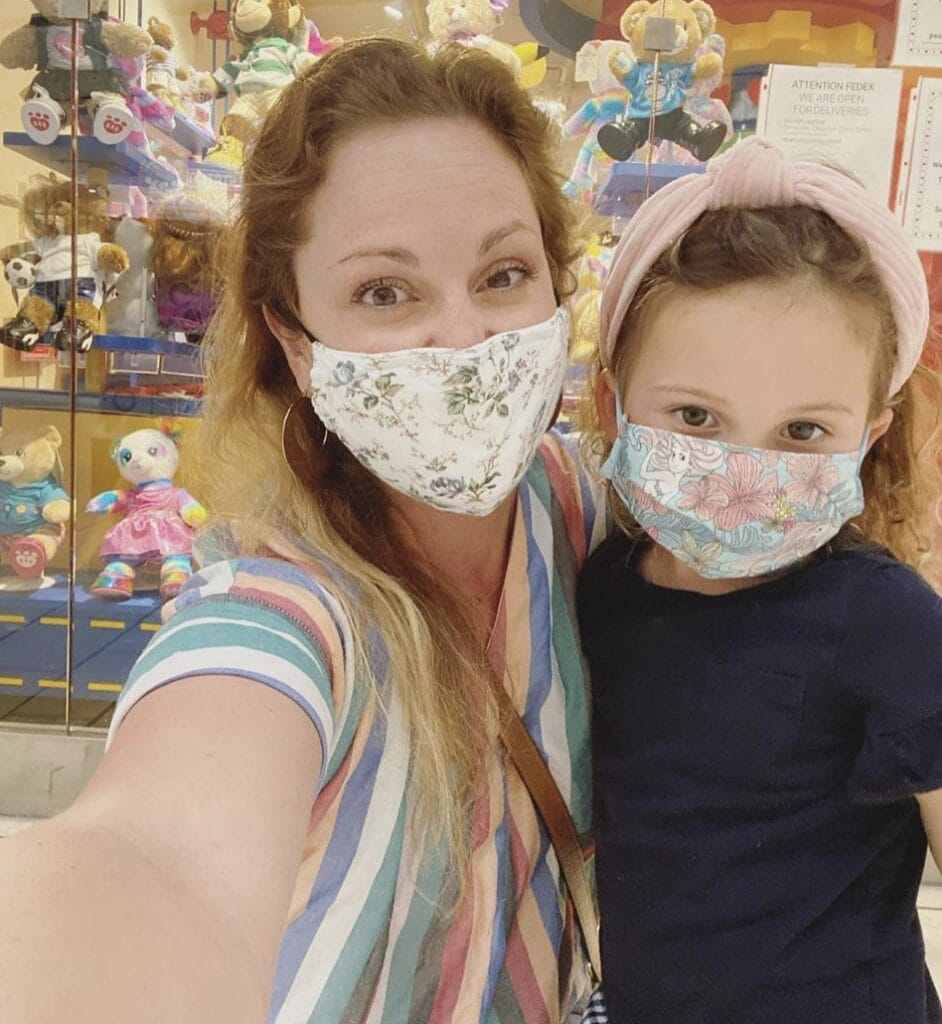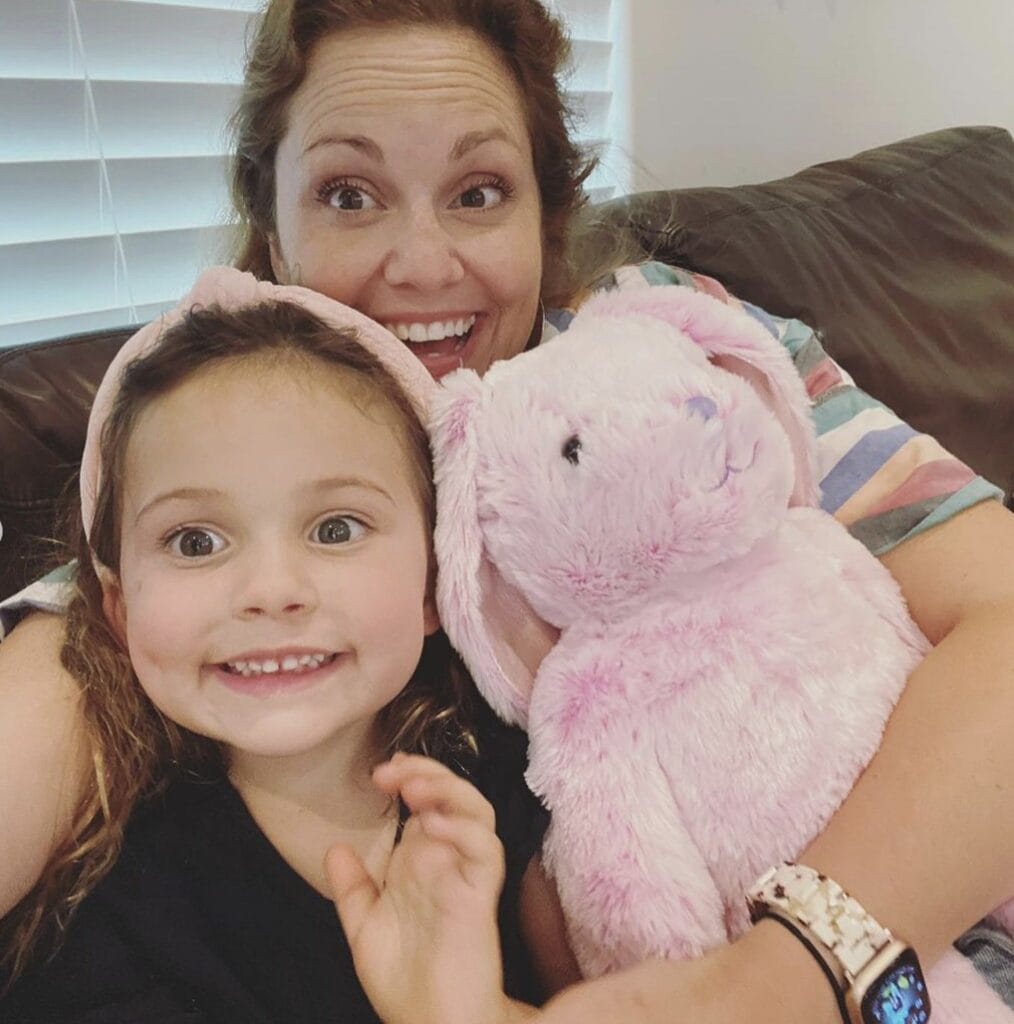 I have a tradition that I take my three-year-old, and always newly started preschooler to build a bear for the first time to pick out whatever they want and go through the magic of stuffing it, adding the heart and the voice, and getting a couple of outfits. It's always so much for me to see what they pick out, and becomes a memory of what they were passionate about at those ages. Asher of course picked out an A's shirt and a Star Wars outfit, and Easton picked dinosaur gear and Star Wars. My boys still remember it and keep their bears in their beds.
It was officially Kezias turn this year! I kept putting it off, thinking that the pandemic would end soon and we could go without masks and do all of our normal festivities. Then waited even longer to try to see if the smoke would clear in California. I was so afraid of tainting the memory for her with all of the scary things.
But she didn't care a single bit! She wore her mask without any complaints at all and without fidgeting with it ( I took it off quickly to snap a picture ☺️), and she hasn't stopped snuggling that bunny all day. Her focused, mission-oriented clothing shopping cracked me up too.😂 She of course picked Moana, Frozen, and pink outfits.
I still worry occasionally about the long-term effects of all of this on our young ones, but they are just proving to me time and again how resilient they are and how positive their outlook is. I guess all of this is to say, don't wait "until" to make memories and do the things that you've been wanting to do with your kids. This is such a great time to do things out of the ordinary and take advantage of our time together. And all they will remember when they look at photos or things they made or mementos are the fun activities and the time with you when they look back. 🥰
View this post on Instagram
You guys lose your mind every time I show you this on my stories, so I've decided it needs a permanent spot on my feed! 😂
I cooked with my instant pot for at least two years trying not to burn my hand when putting the lid upside down on the counter or leaving rings of liquid on the counter afterwards I realized last year that it has a lid-holster on each side!
You're welcome.
🤯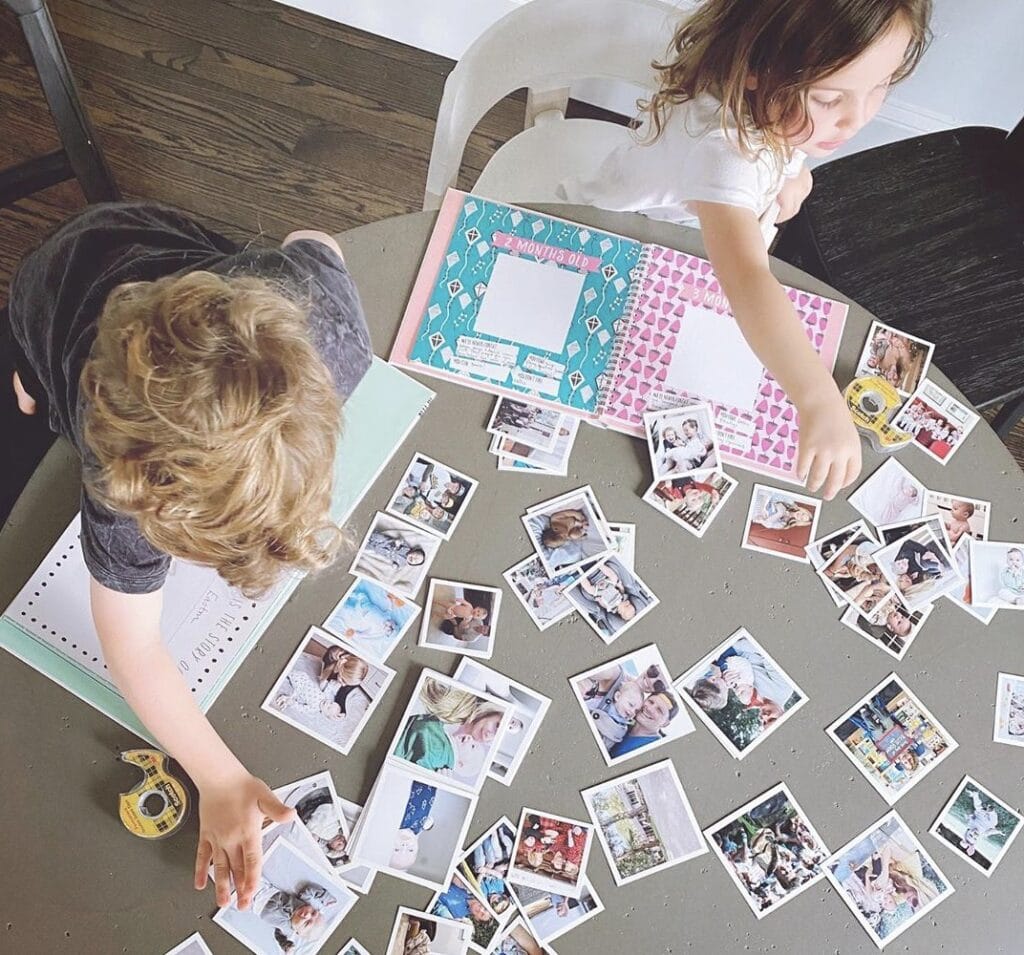 Remember those baby books that were devoid of photos?
💥 💪💪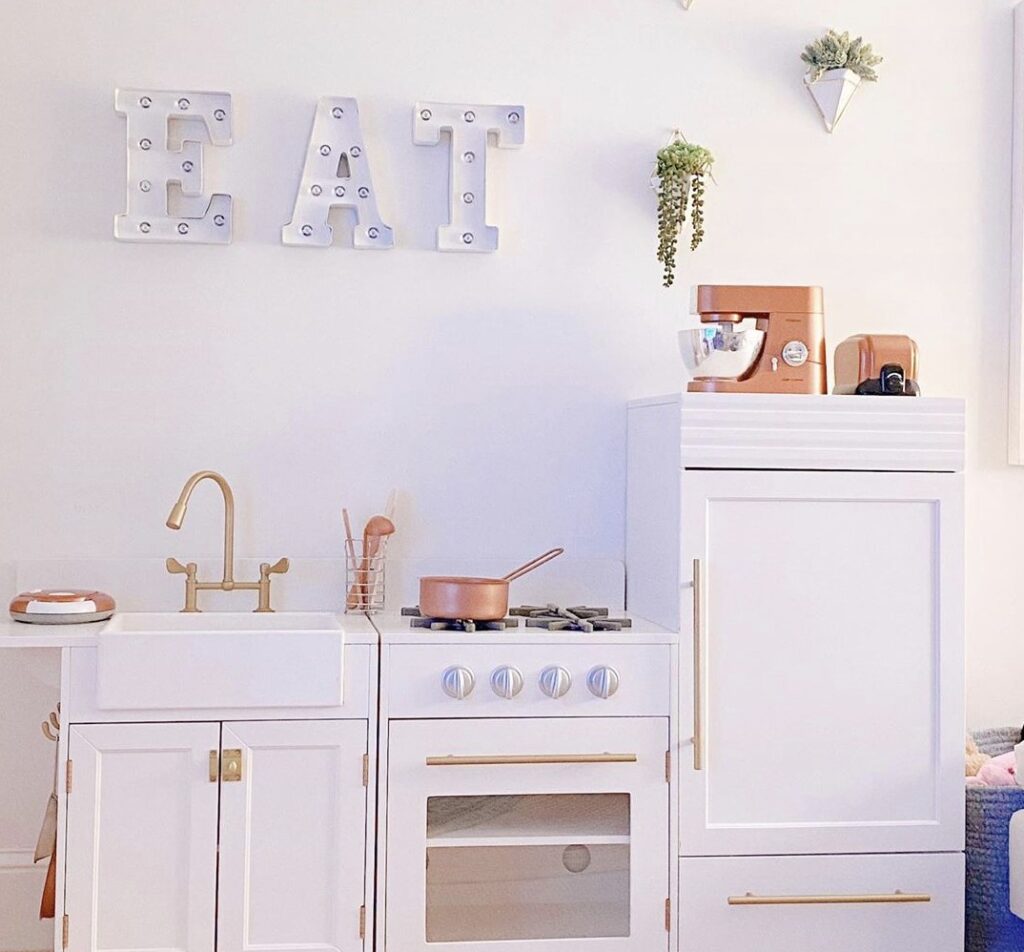 is it bad to be jealous of my kid's play kitchen?! I want all of those copper appliances 😆😆
We got this set for them for Christmas a few years ago but the playroom was the last thing to be completed after our move and Ryan hung everything on the walls this weekend to finish it up! Someone in my dms recommended subway contact paper as a pretend backsplash and I'm seriously contemplating it with exposed shelving 😆
I'm so thankful for a great place to play while we're stuck indoors with all of the smoke.
🤍🤍🤍🤍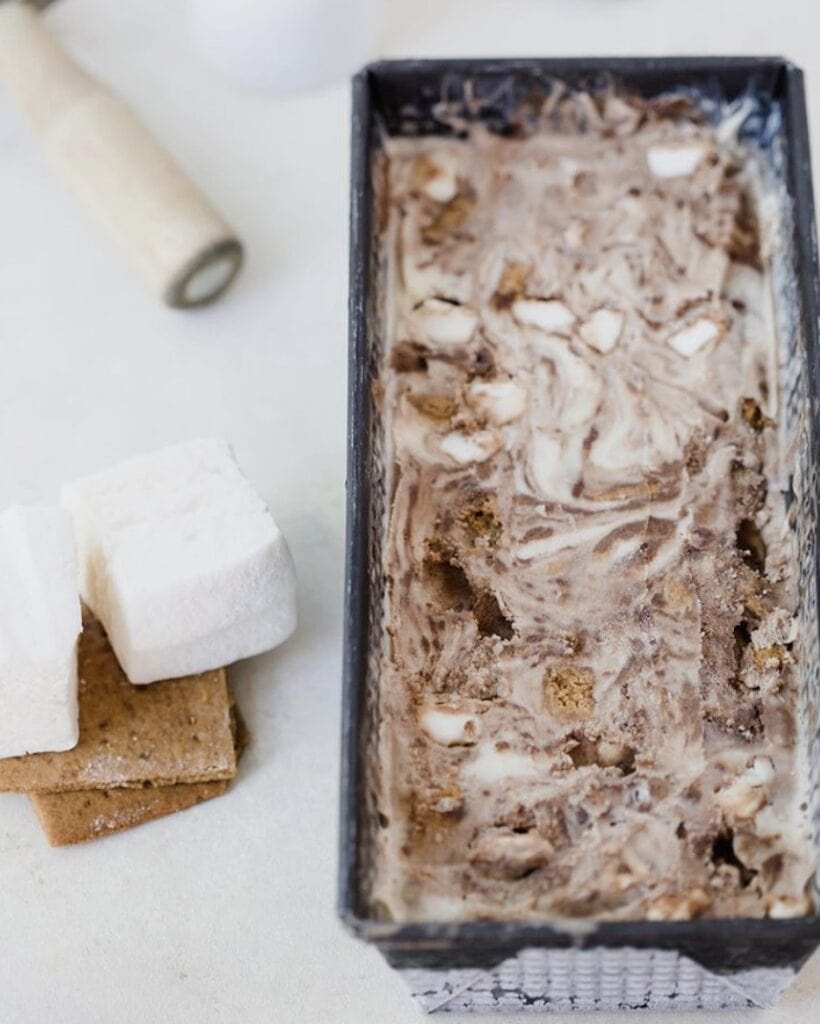 The swirls though 😍
s'mores ice cream is up on the blog!!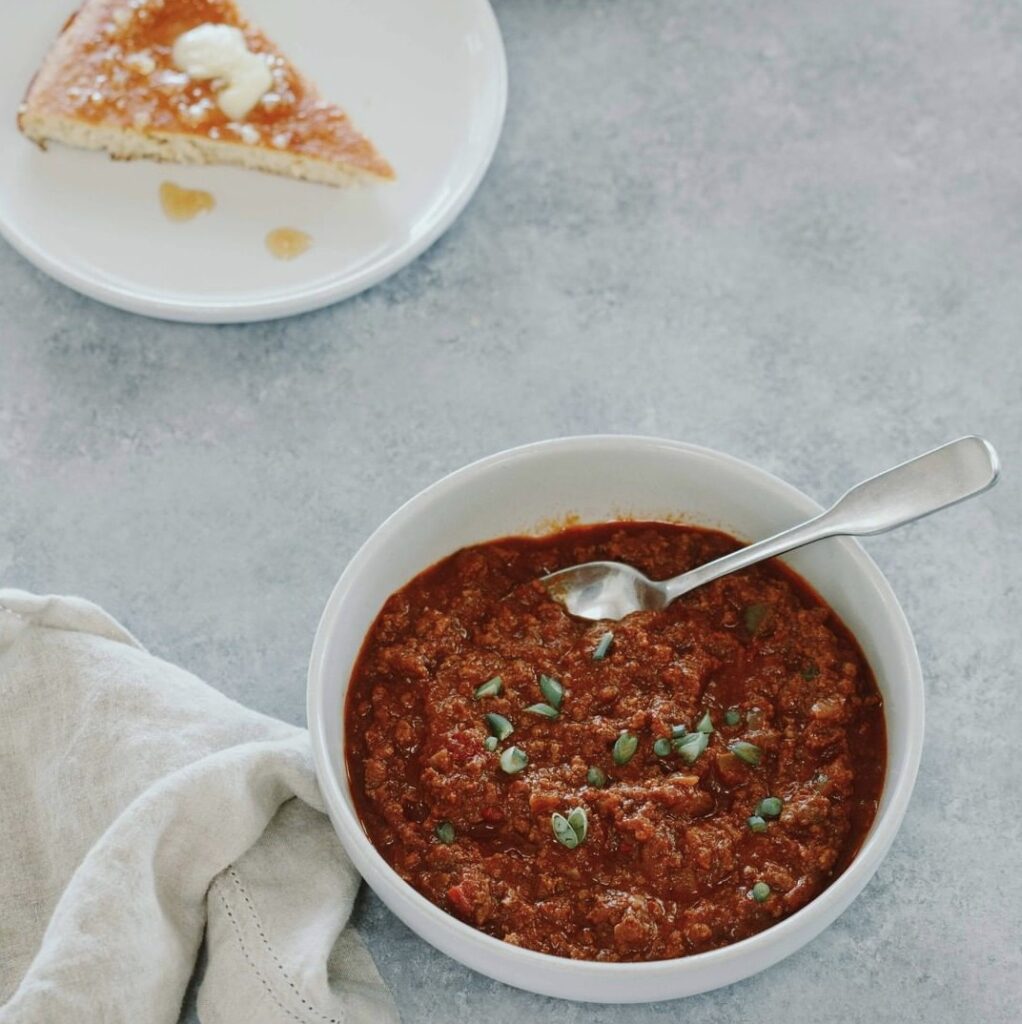 Are you doing a September Whole30?
This Chili recipe, originally with a gluten free and paleo 'Corn' Bread topping on page 170 in my Eat What You Love Book has become a family favorite since I created it.
For all of those doing a Whole30 this month, this recipe is for you! This dish delivers hearty flavor and a comforting level of spice that's a great dinner option for a cool night. There is also a converted instant pot version!
1 tablespoon beef tallow or avocado oil
1 small yellow onion, chopped
1 red bell pepper, seeded & diced
1 green bell pepper, seeded & diced
3 pounds ground beef
1 (24-ounce) box chopped tomatoes, with juice
1 cup Beef Bone Broth
2 tablespoons tomato paste
2 cloves garlic, minced
1 bay leaf
2 1⁄2 tablespoons chili powder
2 teaspoons ground cumin
1⁄2 teaspoon sweet paprika
1⁄2 teaspoon mild curry powder
1⁄2 teaspoon ground cinnamon
1⁄4 teaspoon cayenne pepper
1⁄4 teaspoon red pepper flakes
Fine sea salt & freshly ground black pepper
1 ounce unsweetened chocolate*
Click here for the recipe!