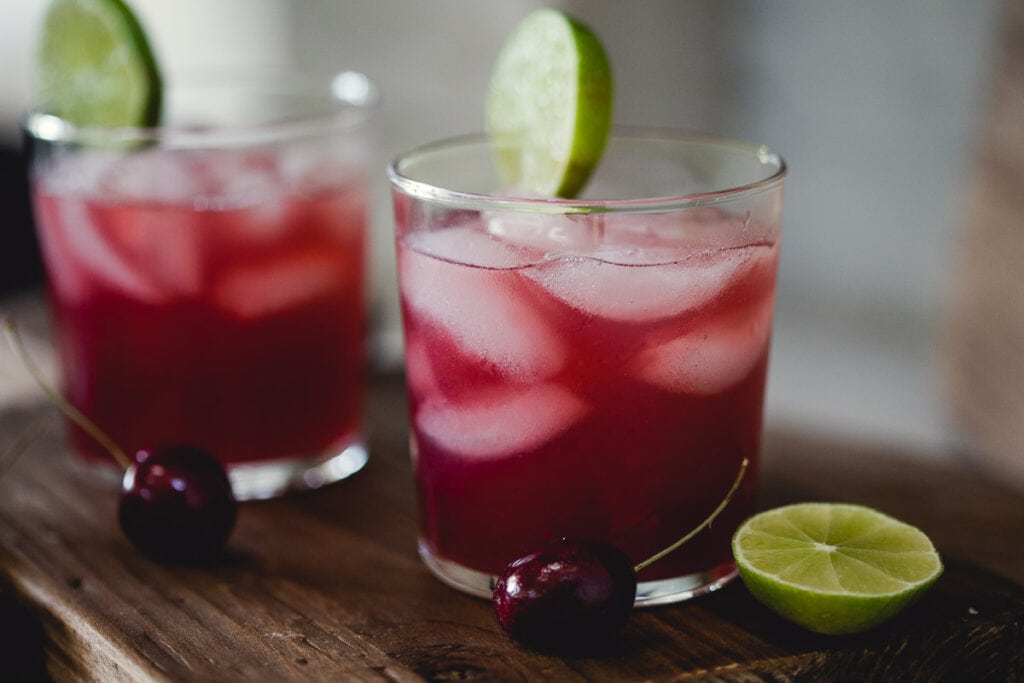 A couple of weeks ago I made this simple, refined sugar-free Cherry Limeade recipe on Wake Up With The Walkers. I grew up around Sonic Drive-thrus, and while we don't have them near us in California, I still occasionally crave that sweet and tart Cherry Limeade with the crushed ice. 
As promised, I am sharing the full recipe on the blog! I don't usually buy juice, so anytime Ryan and I are juicing lemons or limes for cocktails or dinner recipes, the kids always ask for their favorite quick Paleo lemonade or limeade. It is the perfect mocktail recipe to enjoy with your kids all summer long! This recipe uses only 4 simple ingredients, including my recipe for Honey Simple Syrup that I published on the blog a few weeks ago. Simple Syrup is definitely a staple in our house. I like to add it to my coffee, cocktails, or any mocktail I make for the kids. It is mildly sweet and helps balance out the sour flavor from the lime and tartness from the cherry juice. Plus it mixes into cold beverages a lot easier than regular honey!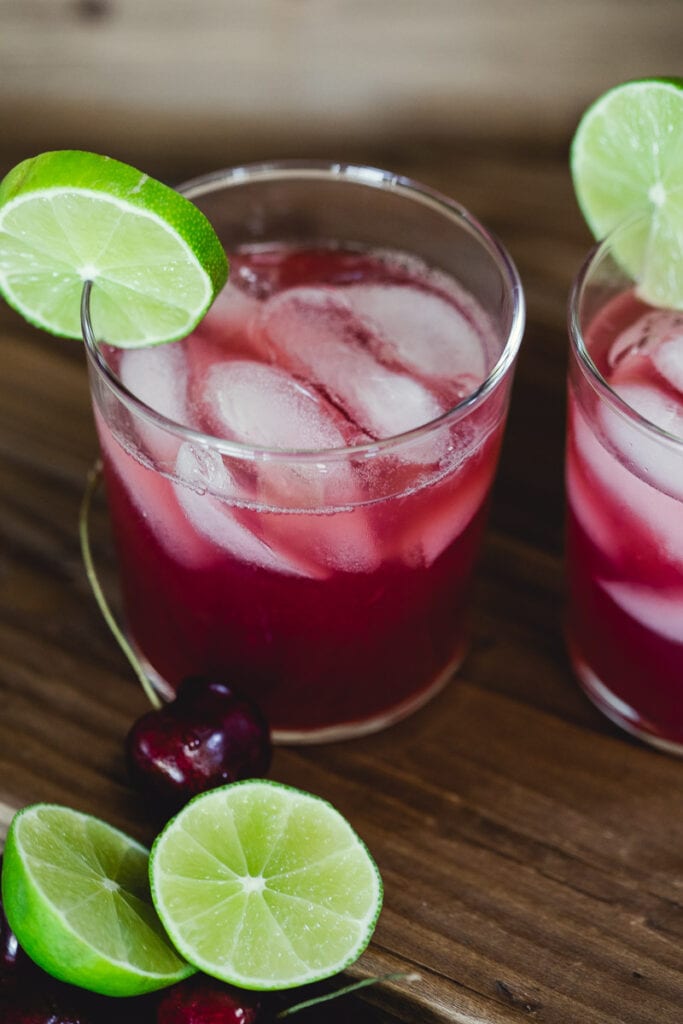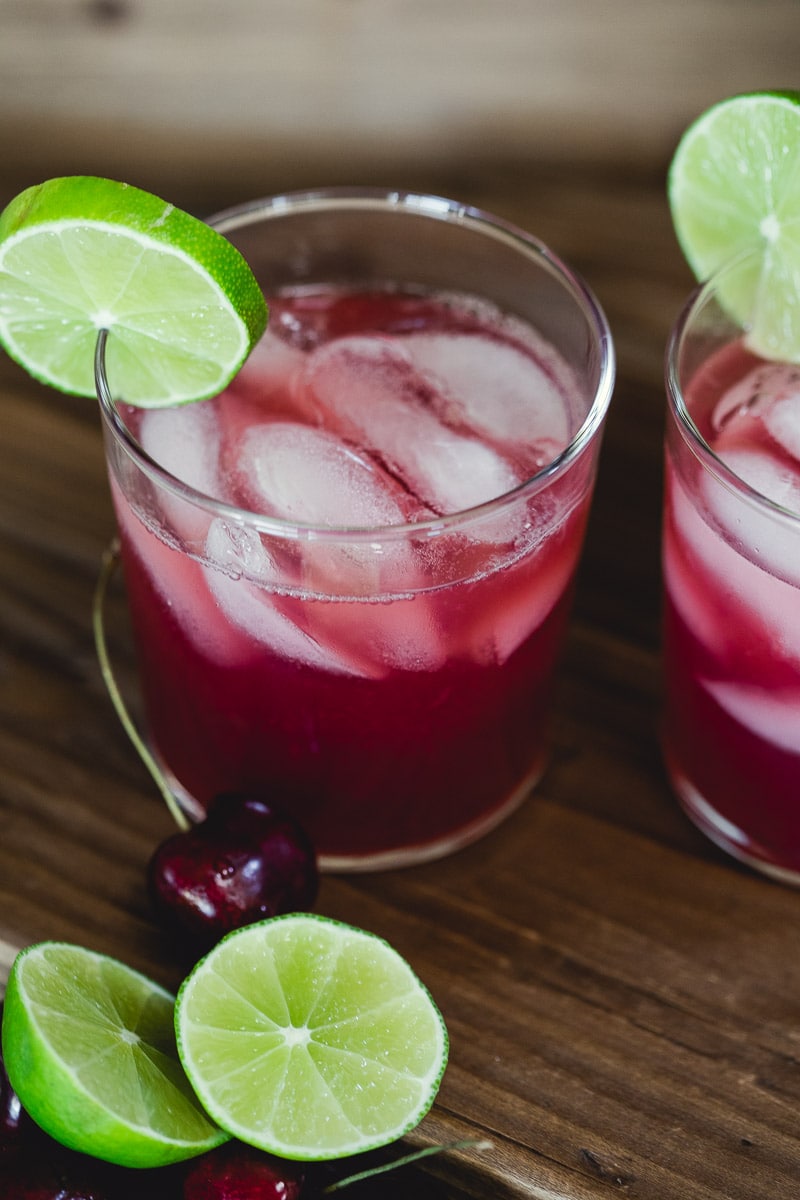 When life gives you lemons & limes! 
As you can see in the Live video my kids absolutely love getting involved and helping me make their special drinks. We are lucky here in California and have an abundance of citrus growing in our garden, so my kids can just go out back and pick fresh lemons and limes and juice them right away. Personally, I think nothing compares to freshly squeezed juice, but if you don't have any fresh lemons or limes on hand (from the store or your garden) you can use bottled lemon or lime juice. When buying it, look for the ingredient list to only have 1 ingredient. Just lime juice or lemon juice. You would be surprised at some of the ingredients out there. I like to get this one! 
Feel free to use fresh cherries in this recipe too if you have them! You can just stick them in your blender and blend on high speed until it becomes a juice-like consistency. If you don't have cherries or are short on time, I used this Organic Cherry Juice. If you can't find that one at your local store, just look for one that doesn't contain any added sugars or made from concentrate. You can also use whichever type of juice you'd like here. I think cranberry or blueberry juice would work just as great!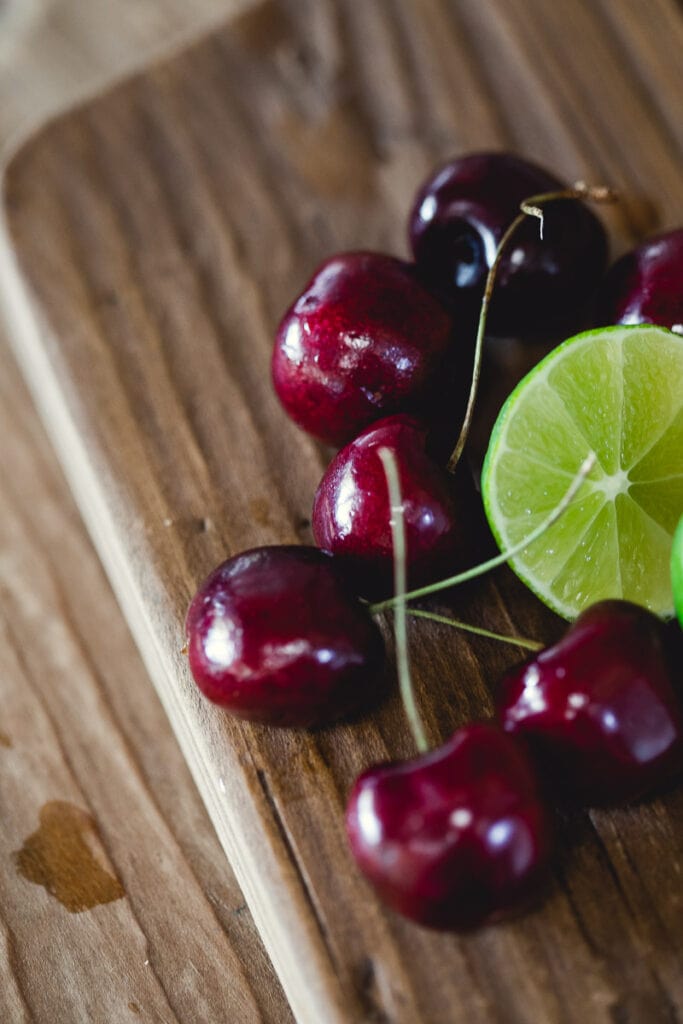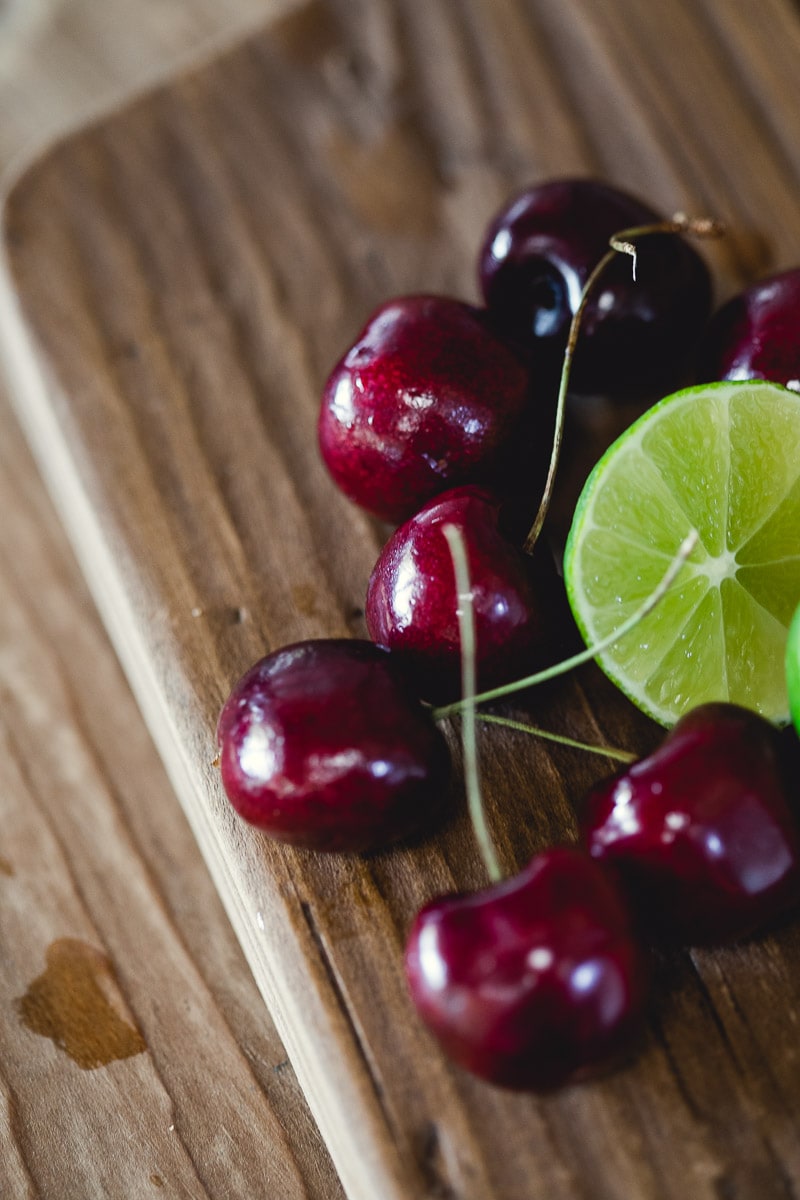 Big Batch, Small Batch
If you are just making one or two glasses of this Cherry Limeade, you can just use a simple hand juicer. If you are making a large batch for multiple people, I like to use this electric juicer. It is simple and safe for your little helpers to use! If you are serving it to a large crowd of guests, I recommend waiting to add the sparkling water and any ice until right before serving. That way it doesn't become flat or diluted from the ice.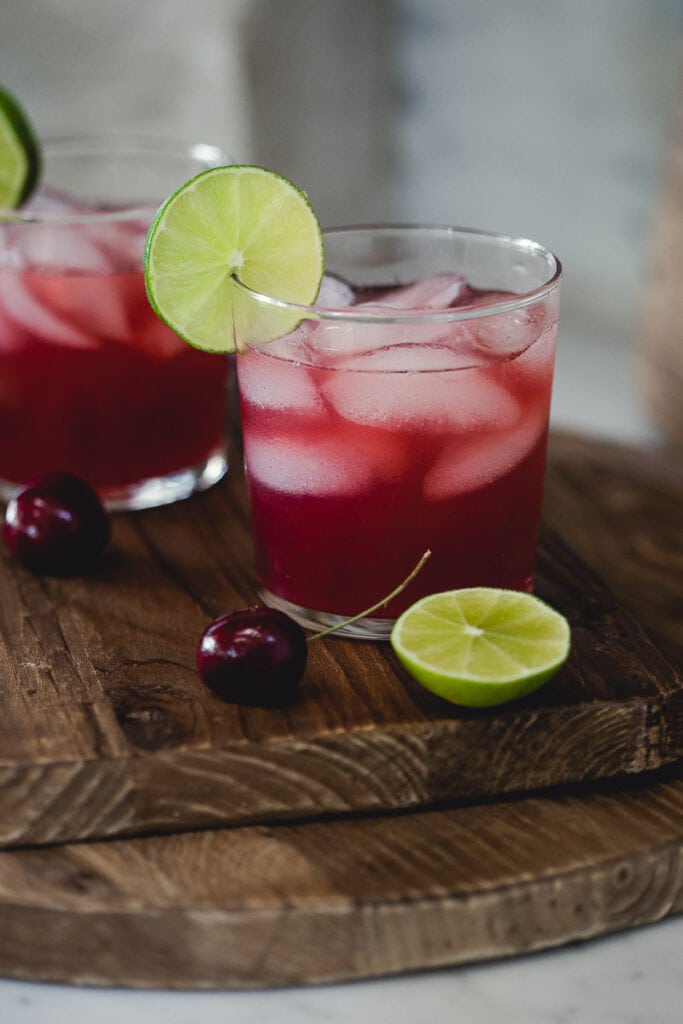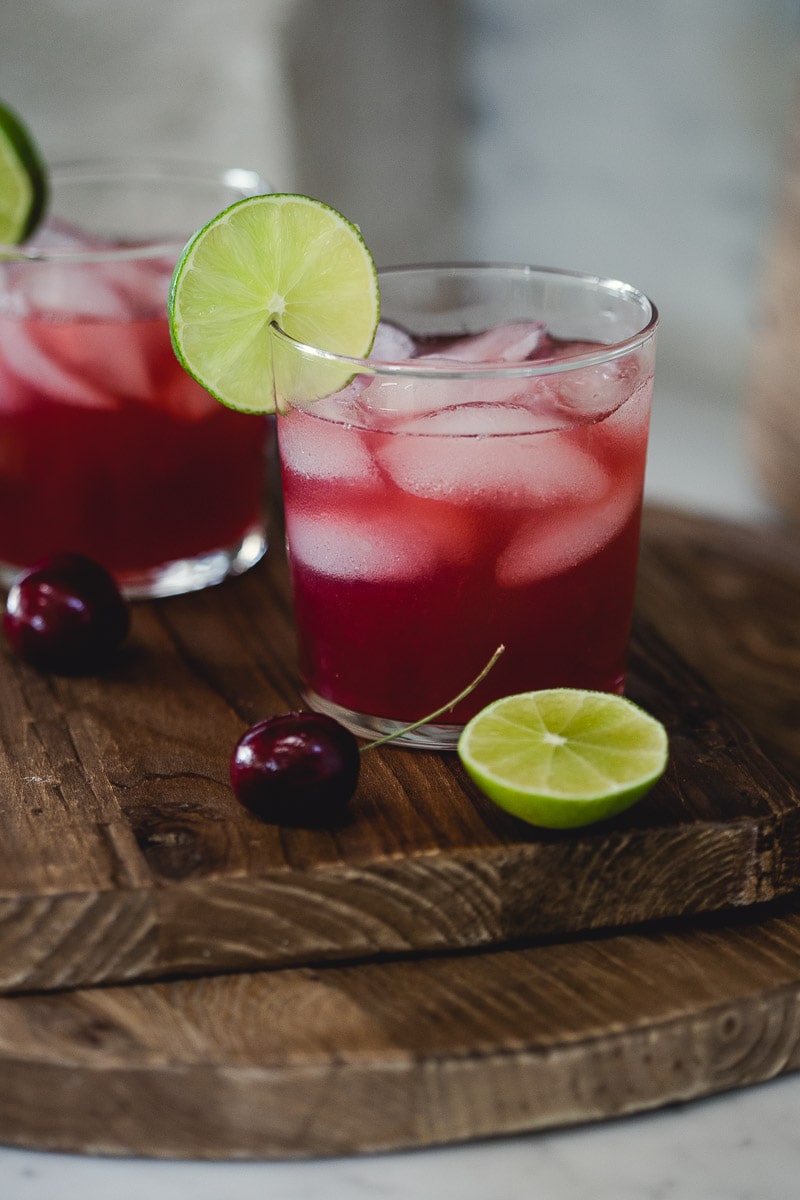 Kid-friendly
I used sparkling water in this recipe because I love a good bubbly drink every now and then. It is only mildly bubbly, but if you or your kids are not a fan of carbonated drinks you can definitely substitute with regular water. For more kid-friendly mocktails I have a recipe for Lavender Lemonade on page 105 in my cookbook Celebrations or here on the blog or you can make my Watermelon Mint Lemonade.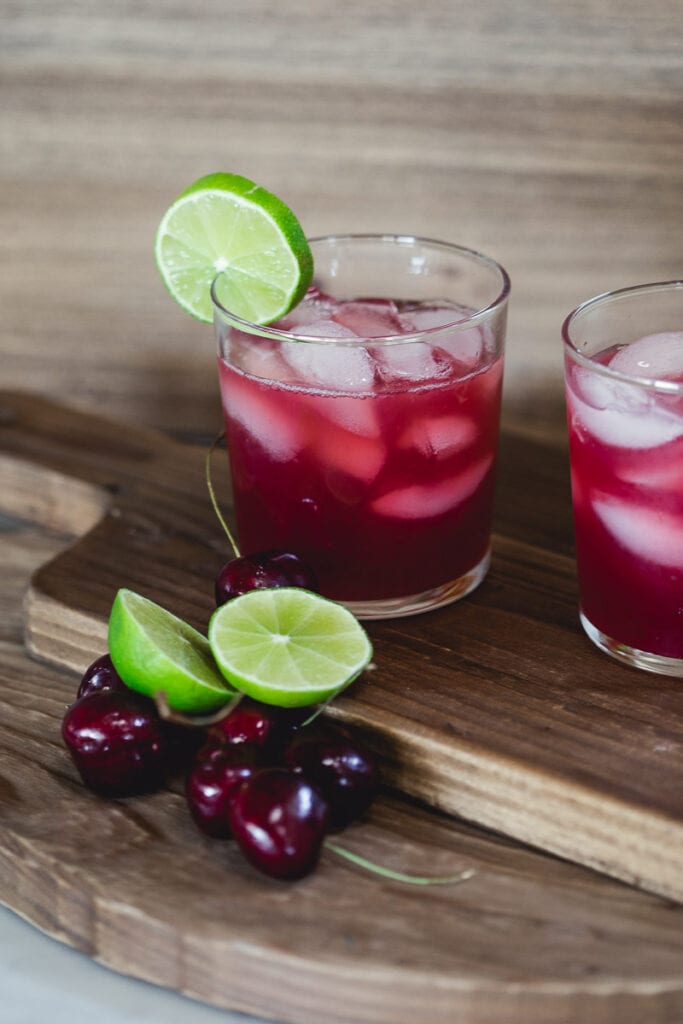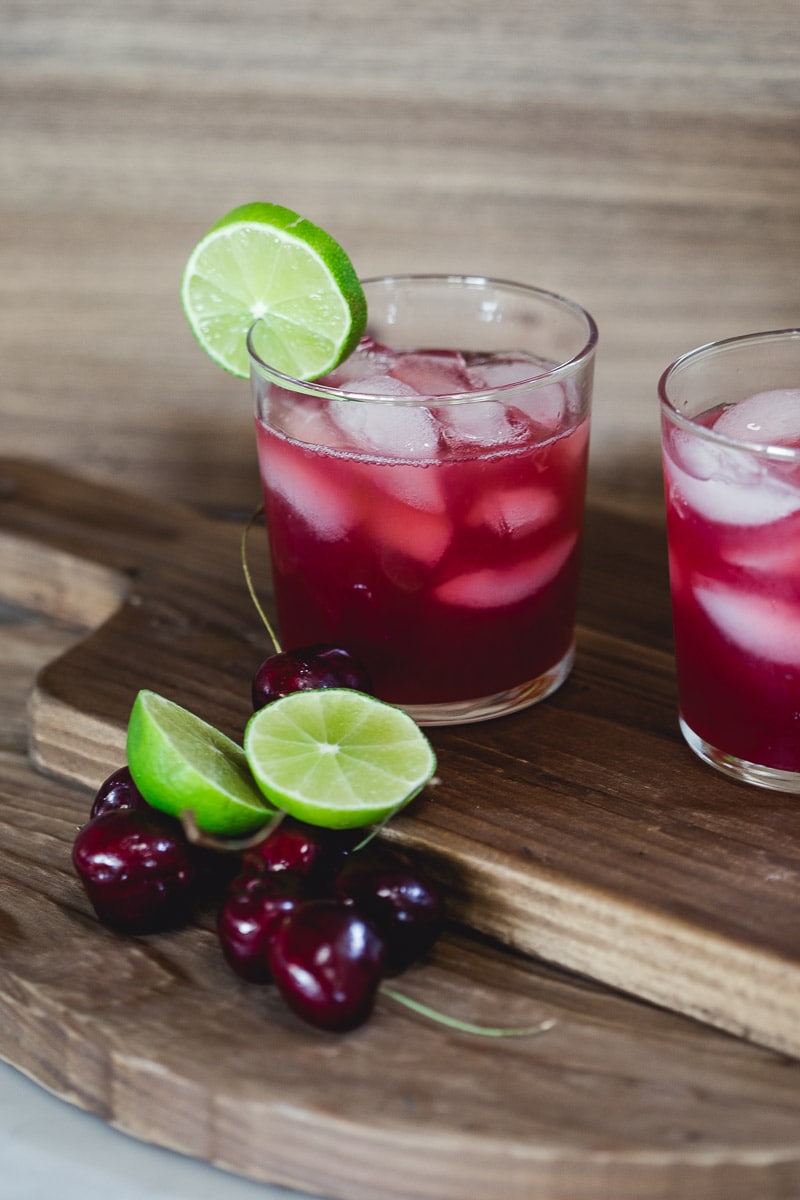 One tequila, two tequila 
To make this an adult beverage just add a splash or two of your favorite alcohol, such as tequila, which is naturally grain-free and finish it off with a nice lime wedge for garnish. If you are looking for more cocktail recipes I recommend trying my Watermelon Margarita recipe or my Ginger-Thyme Tequila Sour!
View this post on Instagram
I hope you like this Refined Sugar-Free Cherry Limeade and enjoyed watching me and my kids make it live!
Shop This Recipe!