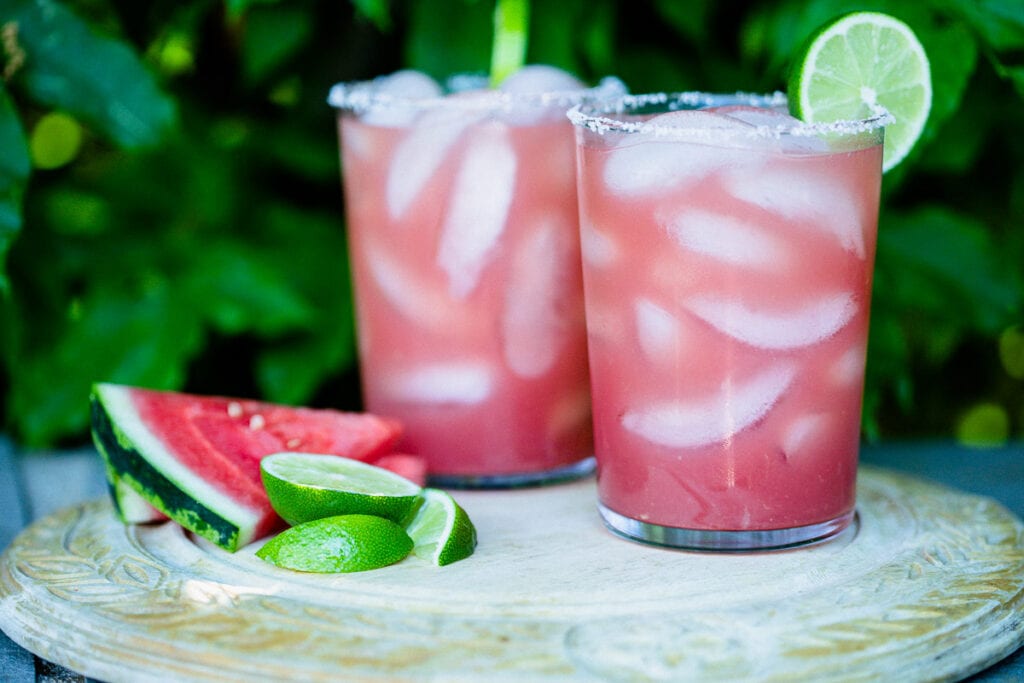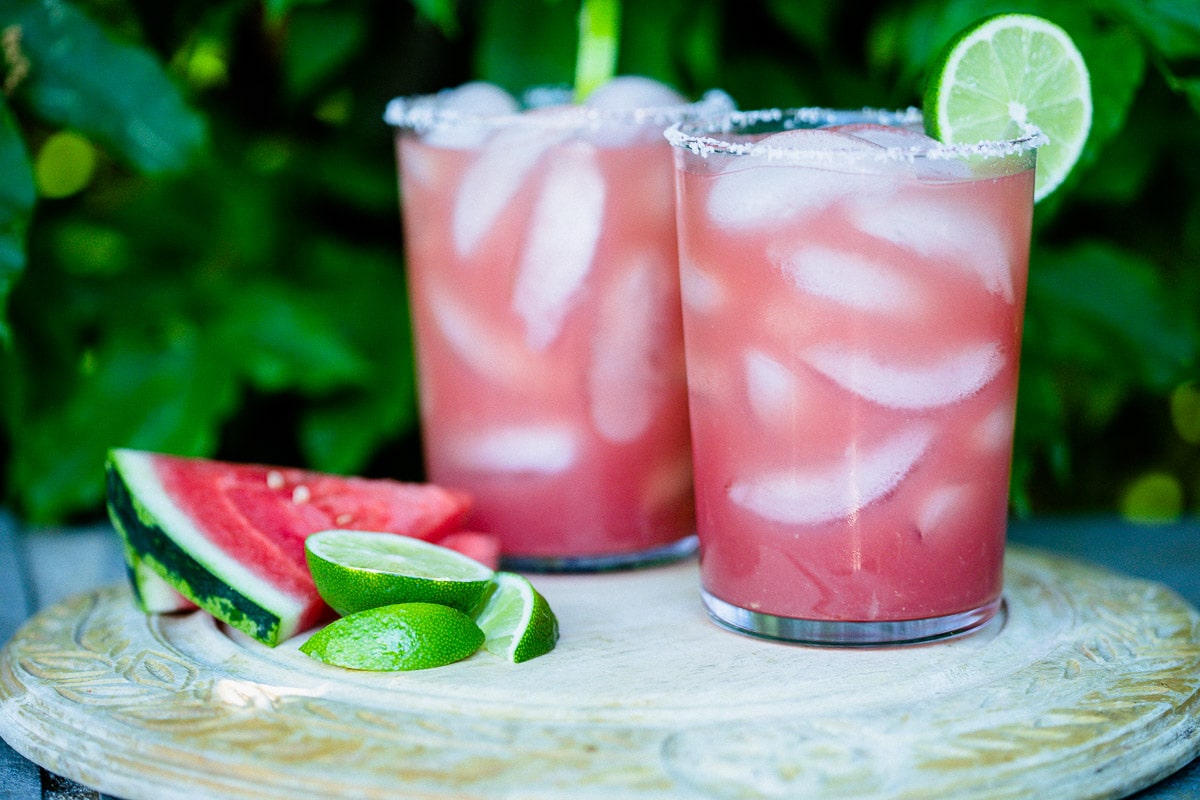 You know I love a good tequila-based cocktail. Margaritas in any form will always be my drink of choice, and this Watermelon Margarita has quickly become a weekend favorite for Ryan and me.
Tequila is a distilled beverage made from the blue agave plant, so it is naturally grain and gluten-free. I stay away from any alcohol that is made with wheat or grains – most beer, whiskey, Scotch, and gin. I also don't eat corn or white potatoes, so that means most vodka is out too. My body responds best to tequila and wine, so I stick to those two.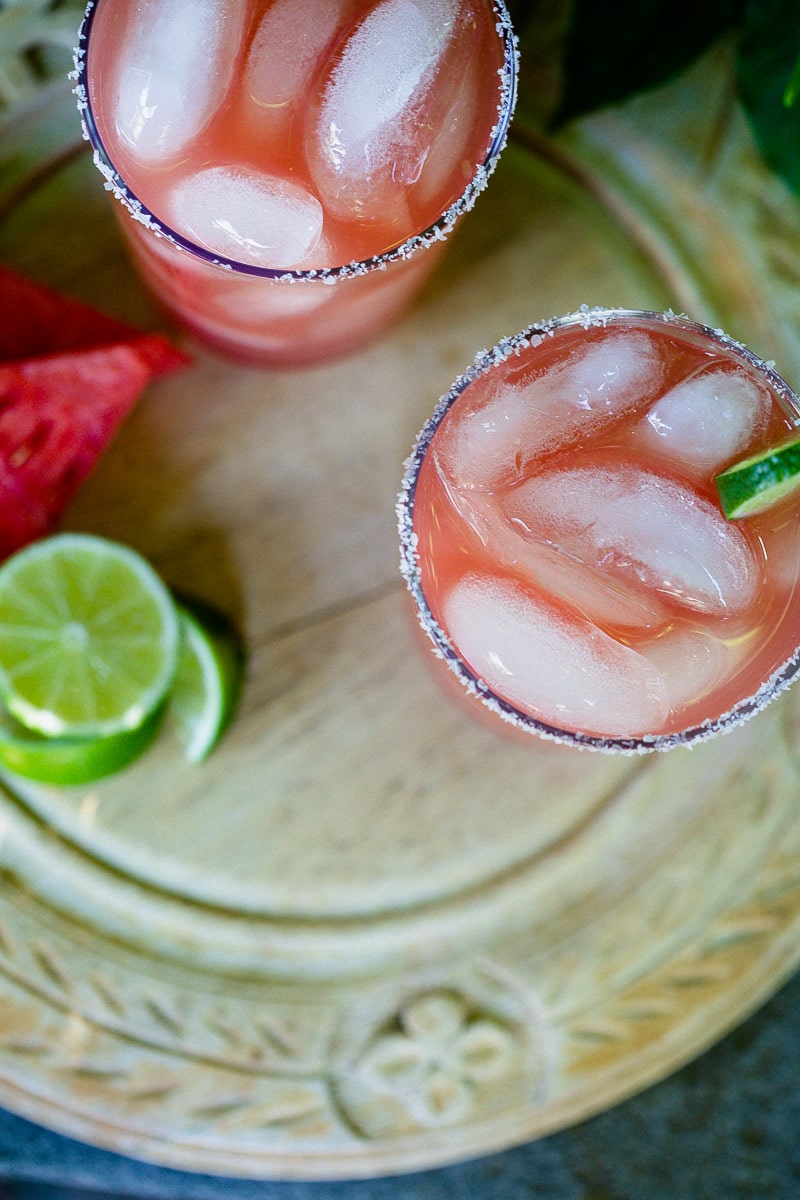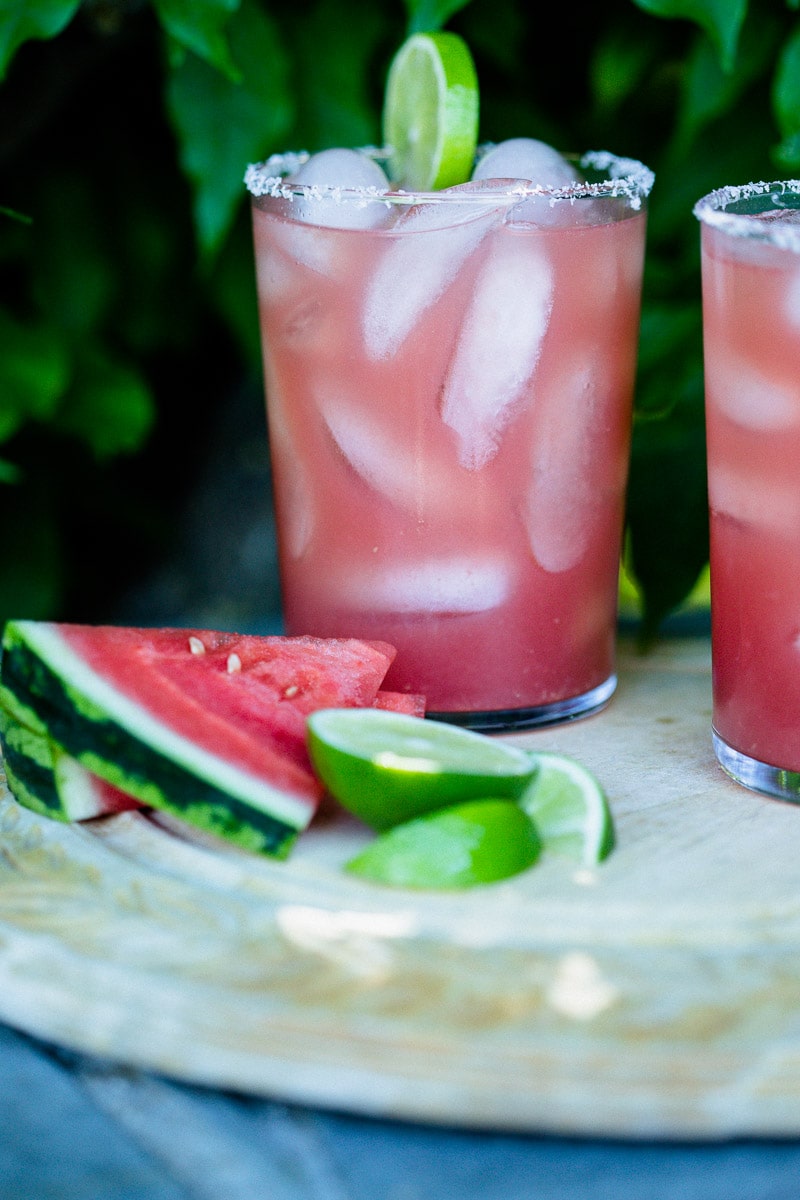 Summer in a glass
My kids have been inhaling watermelon lately, and I was reminded of an old Watermelon Lemonade I published here on the blog back in 2012. I juiced watermelon and cucumber and mixed it with homemade honey-sweetened lemonade. My garden was booming back then, so I grabbed a handful of fresh mint from the bush and mixed it in to elevate the flavors.
I took a cue from that lemonade for this margarita. I pureed the watermelon and made some fresh juice, and added a little lime instead of lemon. With a few ounces of reposado tequila and a little dash of maple syrup, it made the perfect refreshing drink for a hot Saturday.
I first made these over Memorial Day weekend, with the temperatures bordering 100 degrees. We enjoyed them in the backyard while the kids played in the water, and a summer-time music playlist filled the air.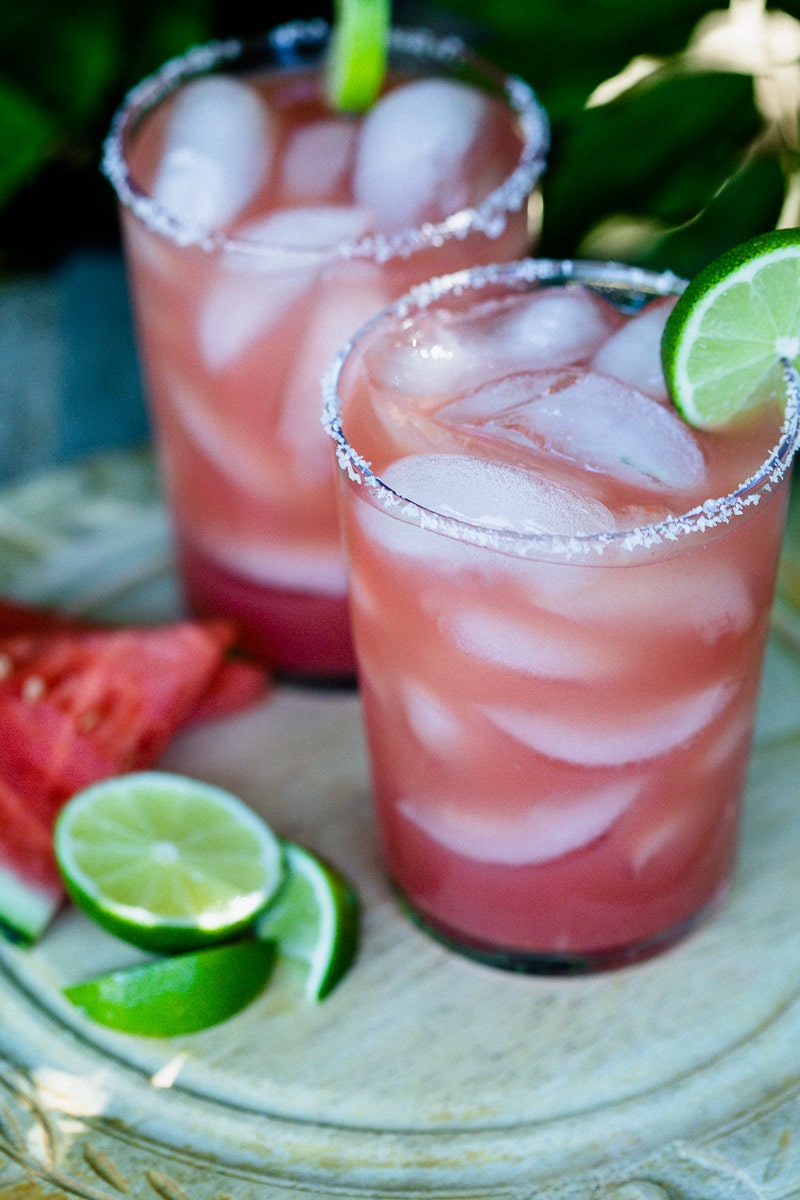 Making Watermelon Juice
Making watermelon juice is not as complicated as it sounds! No juicer is required. I'm somewhat anti-juicers. Mainly because they make such a mess and are a pain to clean. Plus I love the fiber and nutrients that are taken out of the equation when juiced.
Juicing a watermelon just takes a blender. Cut the rind off and cut the watermelon into big chunks. Remove any visible seeds. Blend the watermelon in a high-speed blender until it has fully liquified.
That's it! I like to keep all of the pulp in the juice because it gives it a much deeper watermelon flavor and a lot more sweetness, but you can strain it first too if your watermelon was overly seedy or you simply want a thinner juice.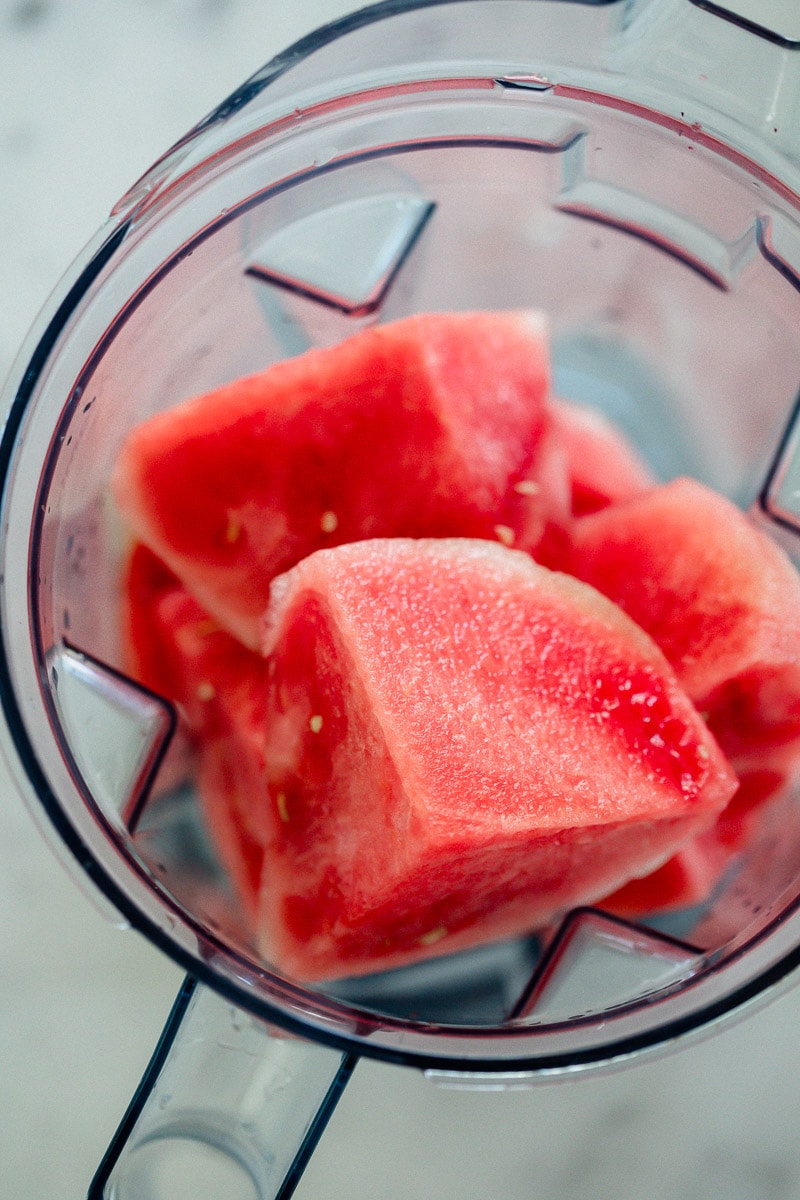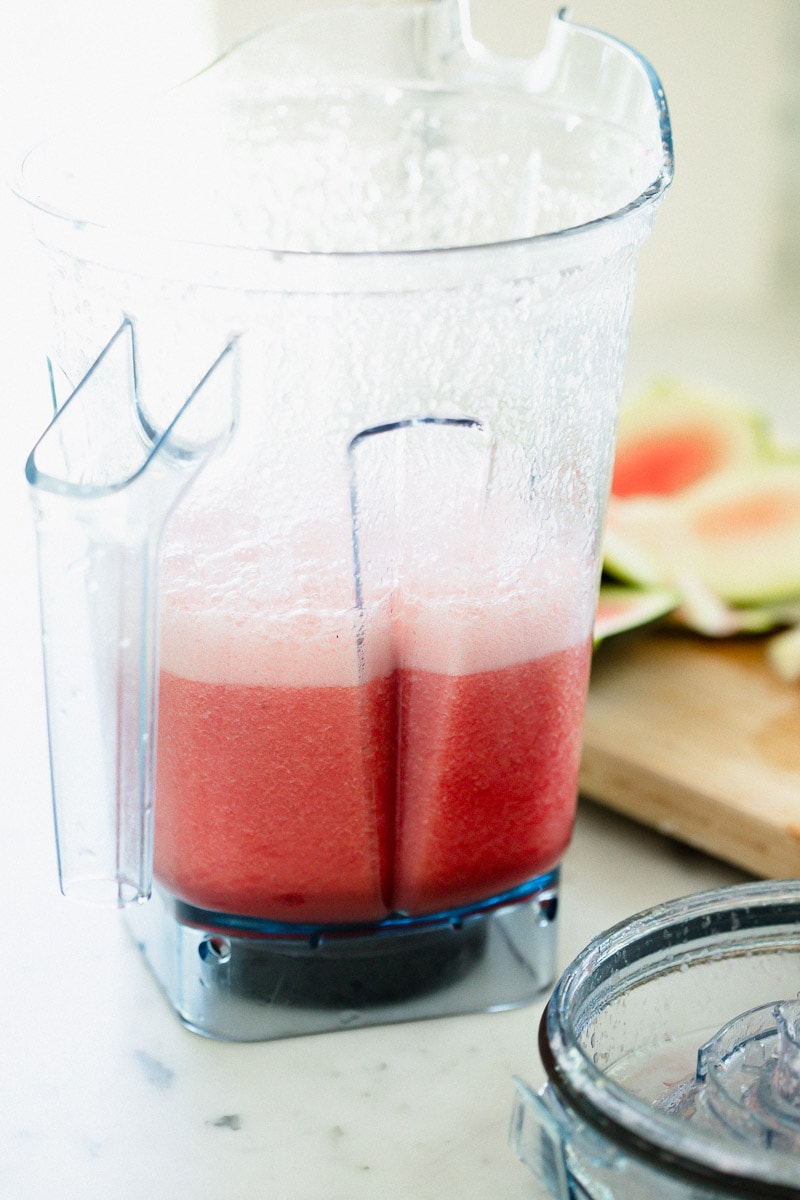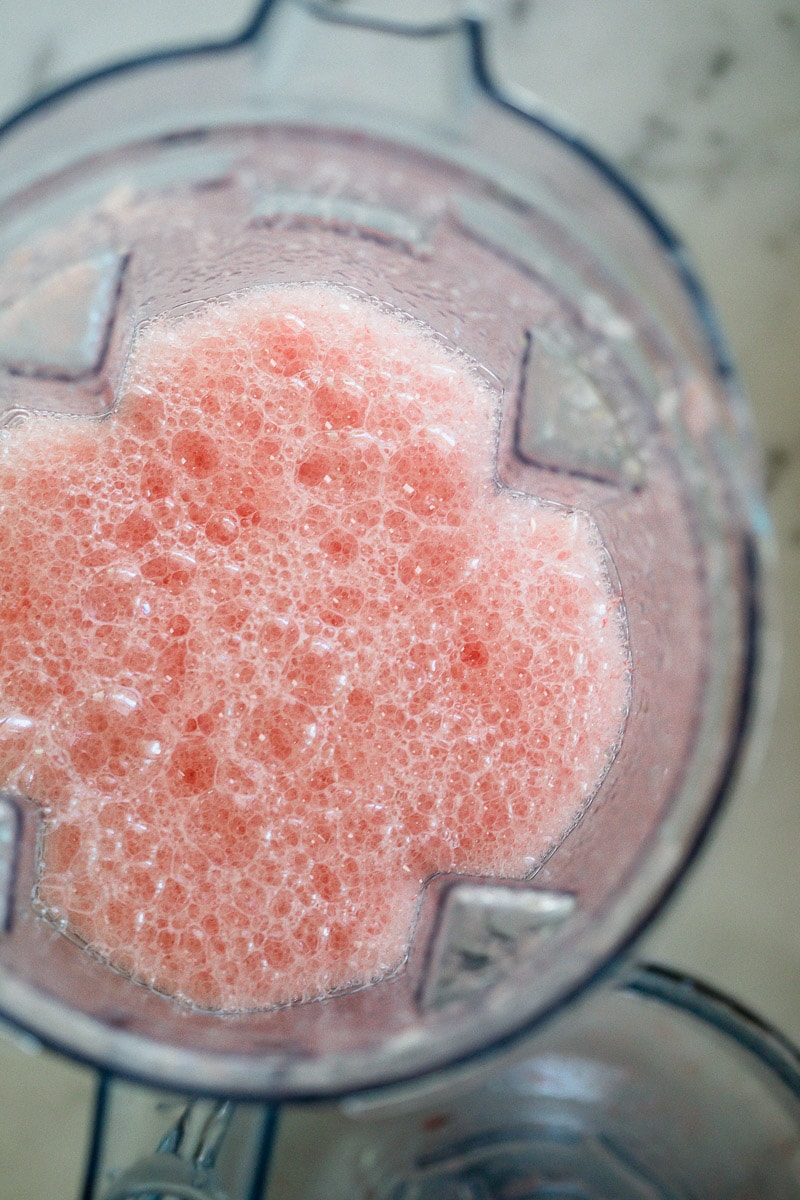 Salt or No Salt? Basil or Mint?
I'm a fan of a salted rim. If you are too – take a little lime wedge and dampen the edge of your glass. Dip it in some kosher salt, then fill the glass with ice and top it with your delicious margarita!
I kept this one simple, but the addition of muddled basil or mint would taste amazing. I also think a little jalapeño would elevate this watermelon margarita if you like a little smokiness. We haven't tried any of these yet, but if I do, I'll come back and give an update!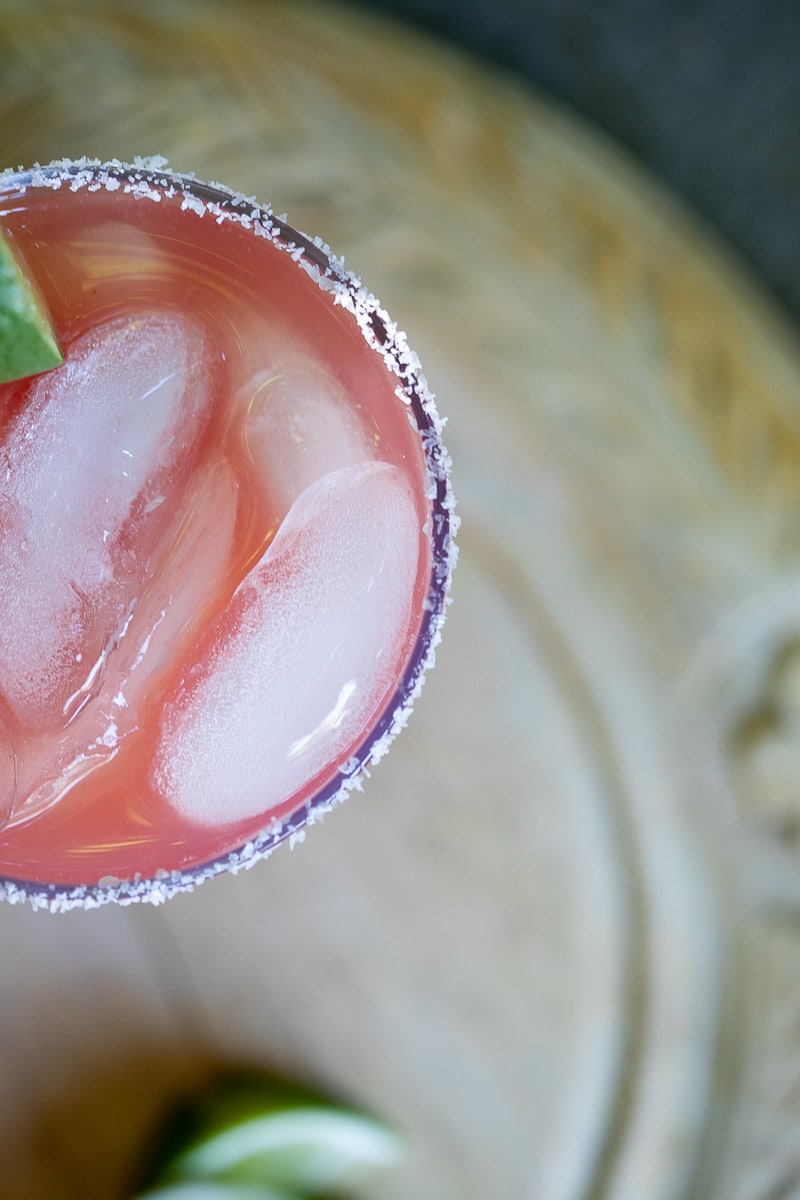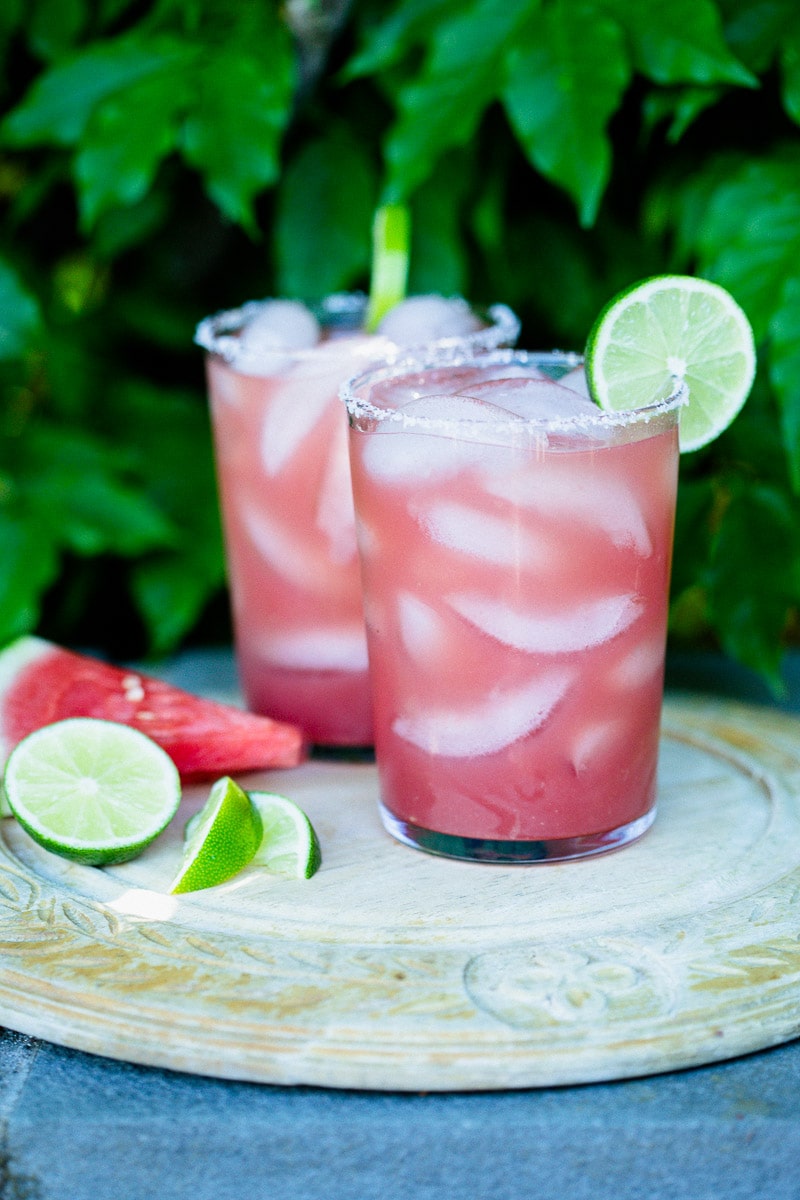 Shop My Kitchen!