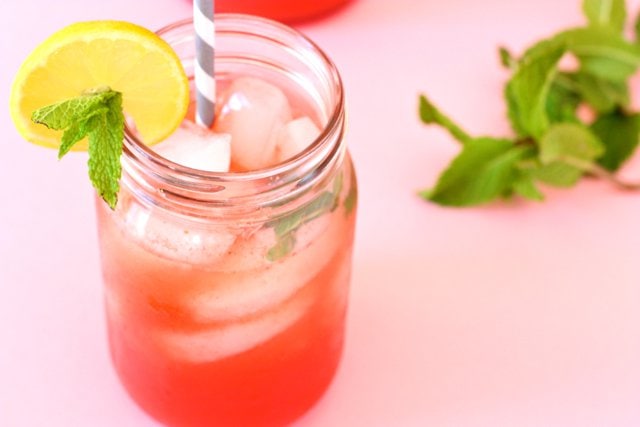 We had a few of our dearest friends and their little ones over for a Memorial Day barbeque last weekend and had such a lovely time. The weather was perfect, and the food was delicious! All of the kids played in the backyard, the men hung out around the grill, and the ladies prepared the side dishes in the kitchen. Such a stereotypical American barbeque and so much fun!
Everyone brought dishes to share, but I greeted everyone with this fresh watermelon mint lemonade. Some chose to spike theirs with a little tequila, but I love mine as it is. It's so refreshing on a warm day and is the perfect summer beverage!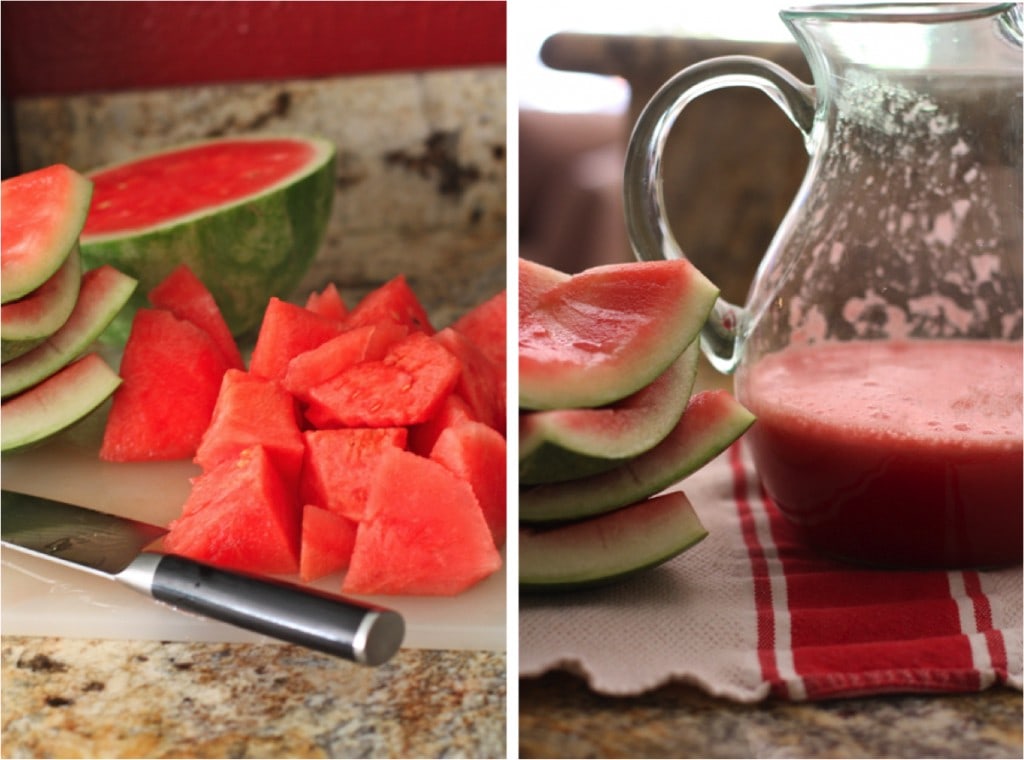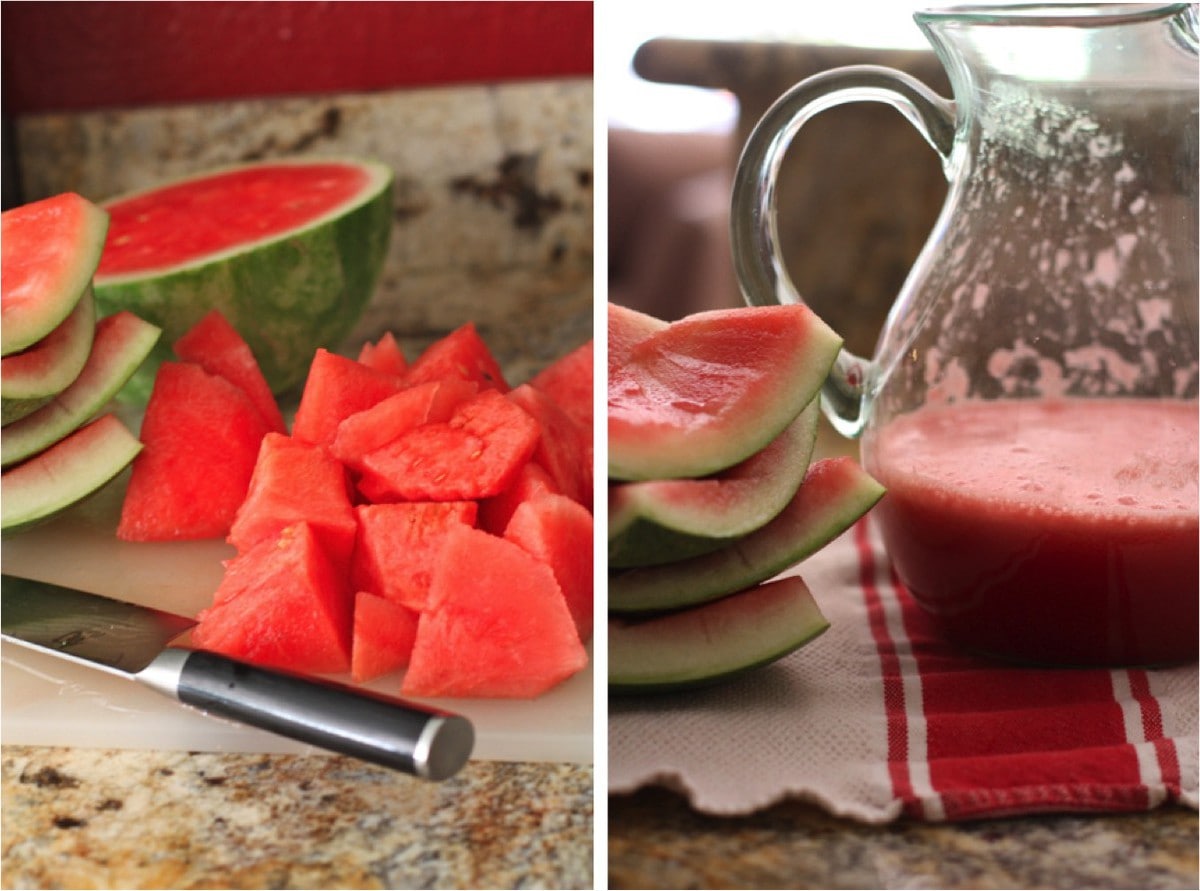 Stir the honey water and chopped mint into the watermelon, cucumber, and lemon juice then put in the fridge to chill for an hour.
Serve over ice with a lemon slice as a garnish. Enjoy!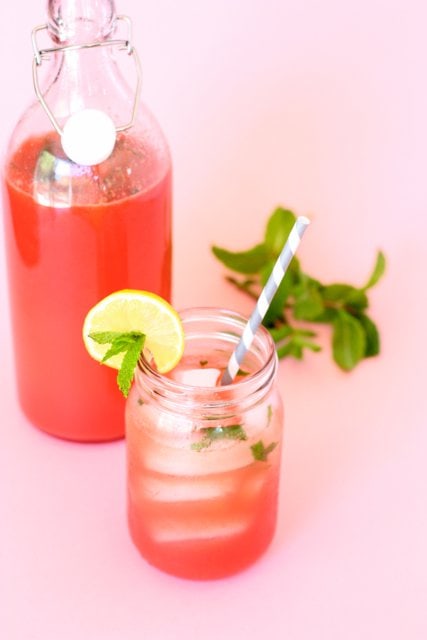 Shared with Slightly Indulgent Tuesdays and Allergy Free Wednesdays