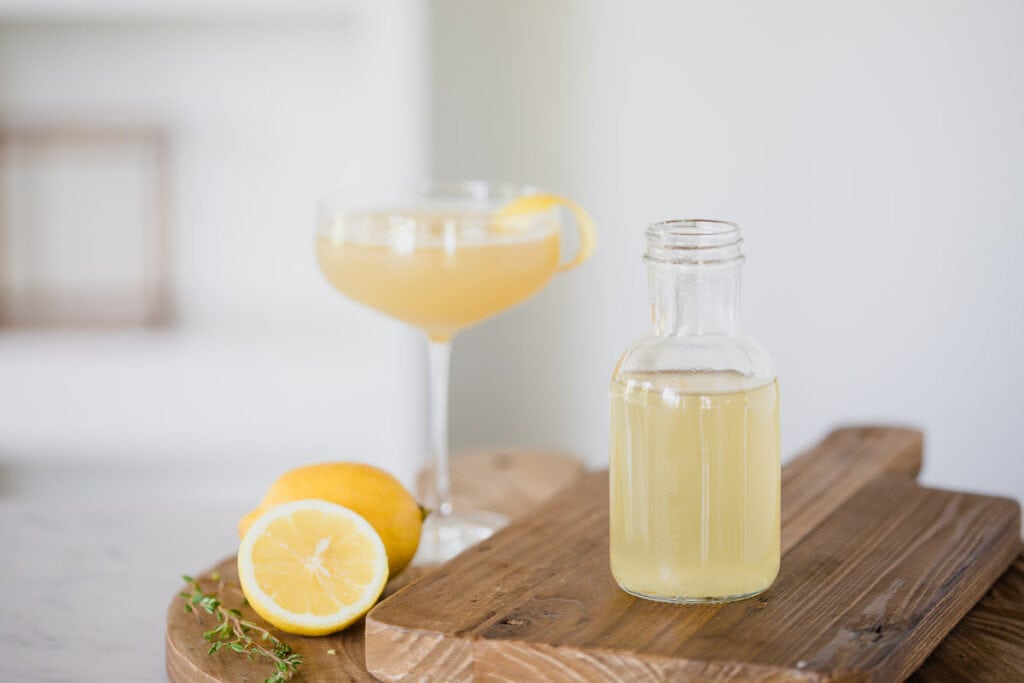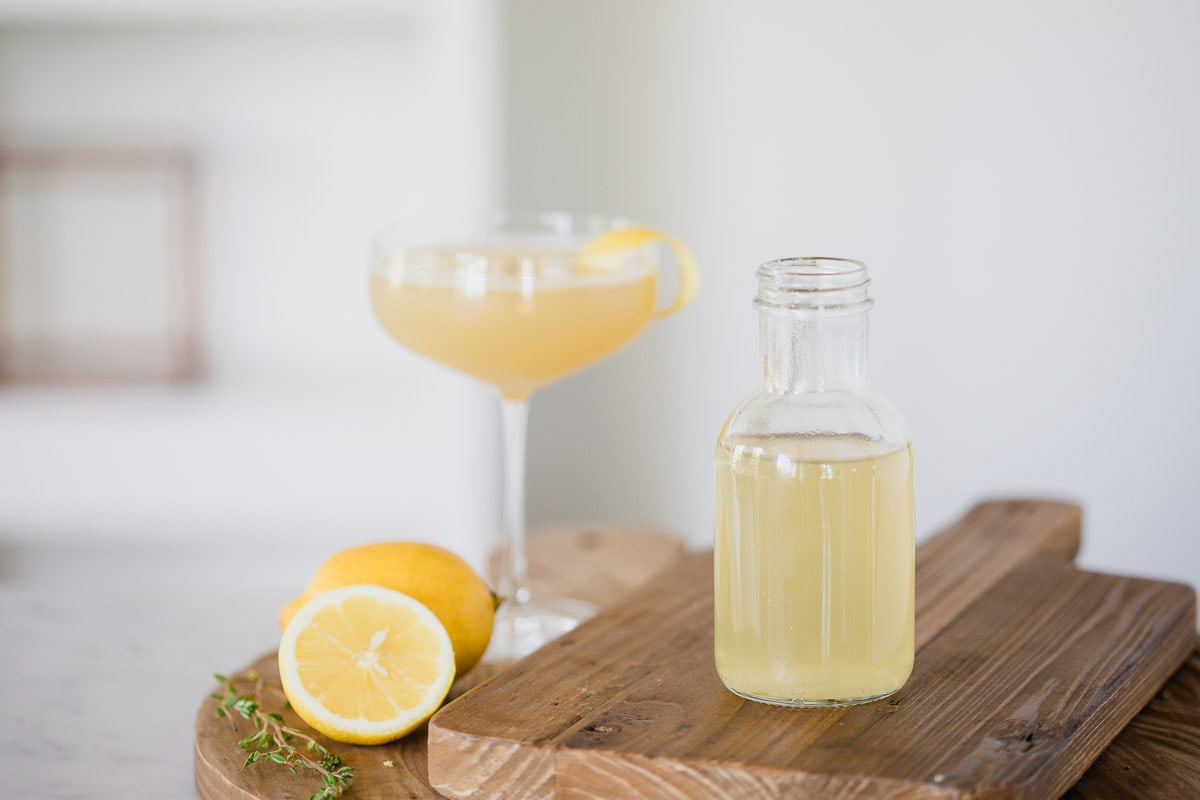 It's crazy to think that I have hundreds of recipes throughout the blog and 4 cookbooks and have never published my Honey Simple Syrup Recipe as a standalone recipe! It's used throughout Celebrations in the paleo-friendly cocktails, and I use it all the time to make my kids a quick glass of lemonade when they see Ryan and me have a fun adult-beverage and want something more exciting than water. We don't keep juice in the house, so they get pretty excited about a cold glass of lemon juice, Honey Simple Syrup, water, and ice.
It's a must-have in the kitchen, especially now that summer is in full swing and you may want a cold cocktail at the end of the day! Most simple syrup recipes contain white sugar. A lot of white sugar. Simple syrup is a 1:1 ratio of sugar and water, melted together over low heat until it is liquid. I try to avoid refined sugars as much as possible due to inflammation and overall gut health. I do love a sweet cocktail, so using honey is the best alternative. If you have ever tried to shake or stir honey into a cold beverage, you know that it seizes up and ends up in small clumps throughout your drink, rather than incorporated, so making it into a less viscous syrup solves that problem.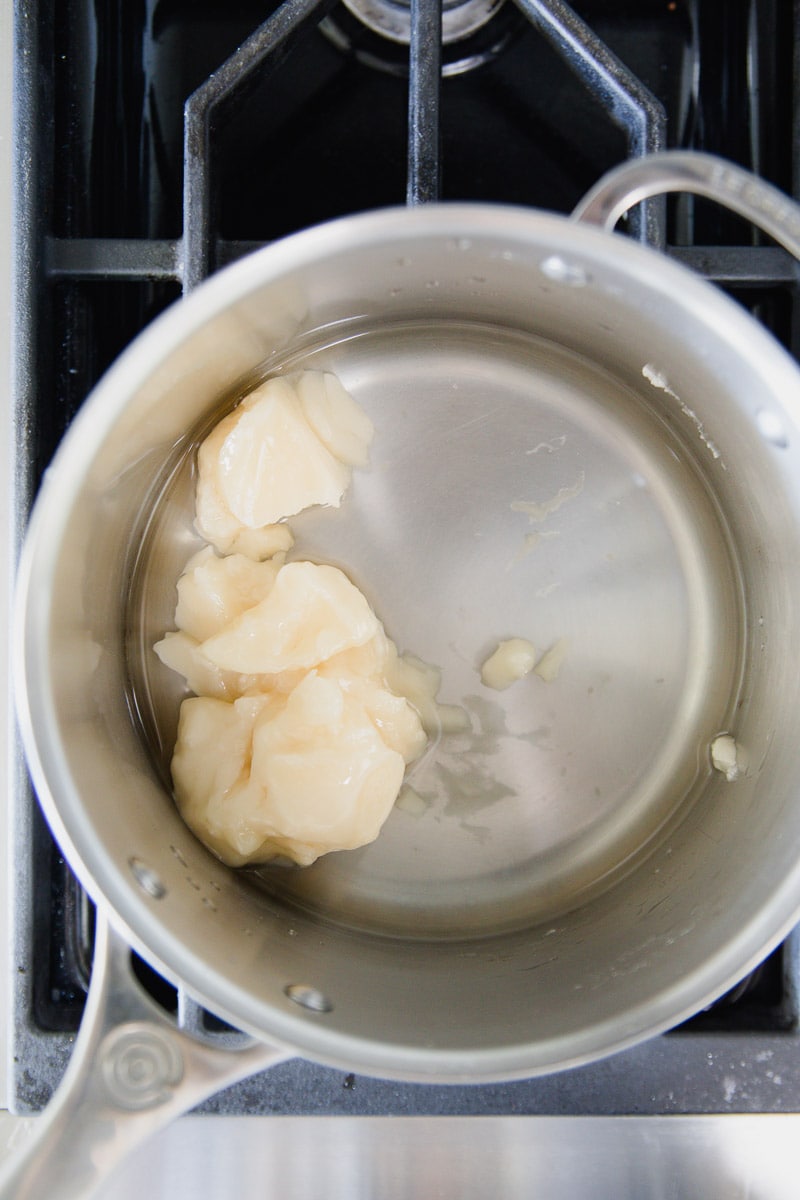 As simple As Its Name
This actually may be one of my simplest recipes ever! It only requires 2 ingredients and takes only 2-3 minutes to make! For your next gathering, sign up to bring the drinks and bring this simple syrup with you. It's not a lot of work and it's always fun to get creative.
I have several paleo-friendly cocktails in all my books and here on the blog that you can choose from. One of my new favorites is my Watermelon Margarita. You can add a splash of this simple syrup in place of the maple syrup!
Which Honey To Choose
In my opinion, the type of honey you choose to use in this simple syrup makes all the difference. I love honey, but it took some getting used to it in my early days of SCD (Specific Carbohydrate Diet) eating back in 2009. It's the only sweetener allowed for that diet, and I was not accustomed to all of my baked goods, frozen treats, and beverages tasting of honey.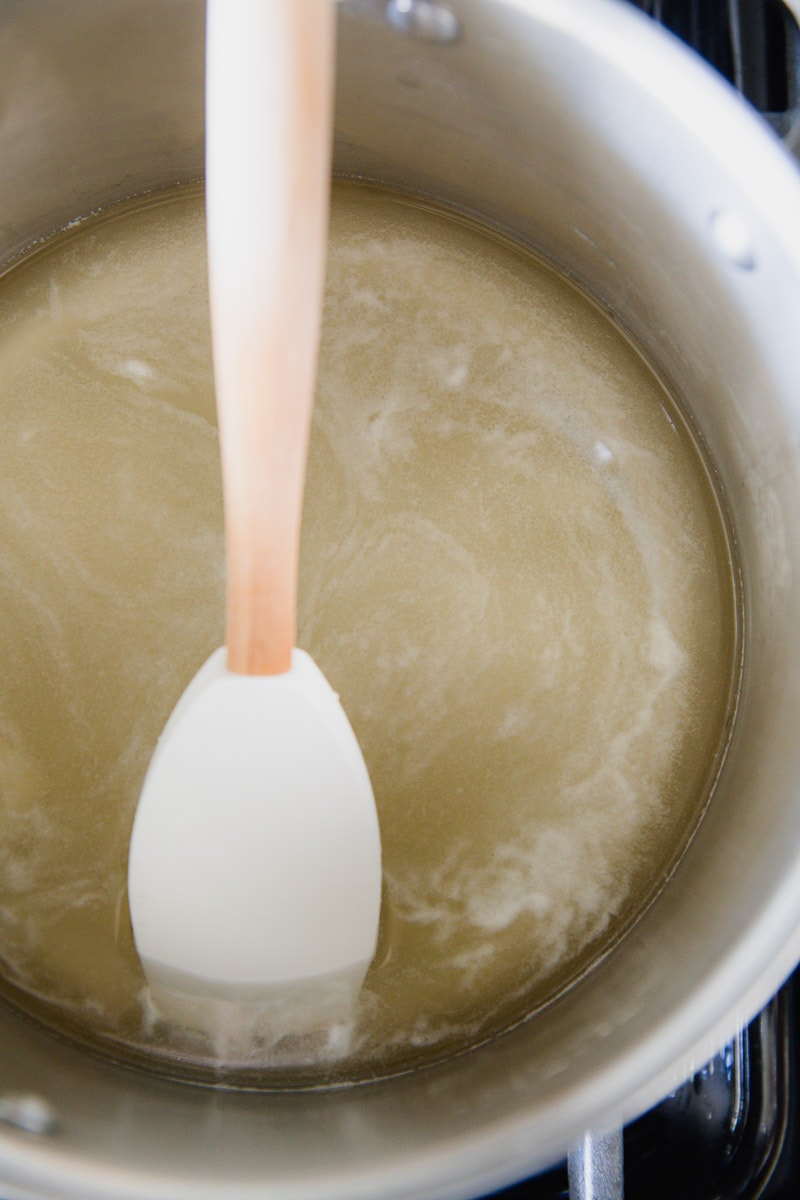 I came to realize that there are many, many different types of honey. I learned that honey color ranges from almost clear to deep amber; and its flavor varies from mildly sweet to distinctively bold, depending on where the honey bees came from. As a rule of thumb, light-colored honey is milder in taste and dark-colored honey is stronger. The color of honey is largely dictated by the floral source, however, the color can change with time and exposure to heat. Honey stored and processed at lower temperatures stays lighter in color.
For recipes that I don't want tasting overwhelmingly of honey, I use a raw light-colored variety so it doesn't overpower the dish. This simple syrup is one of those. I love the taste of honey in a beverage, but don't want that to be the prominent flavor.
The honey I use most frequently, when recipe testing and in my personal use, is this Canadian Raw Honey. Acacia honey and clover are also lovely to use and will yield that lighter flavor. This YS Organic Honey can often be found on the shelves at Whole Foods as well.
Keep in mind that purchasing local honey will have more health benefits, especially for seasonal allergies. However, ordering quality honey is still a good option.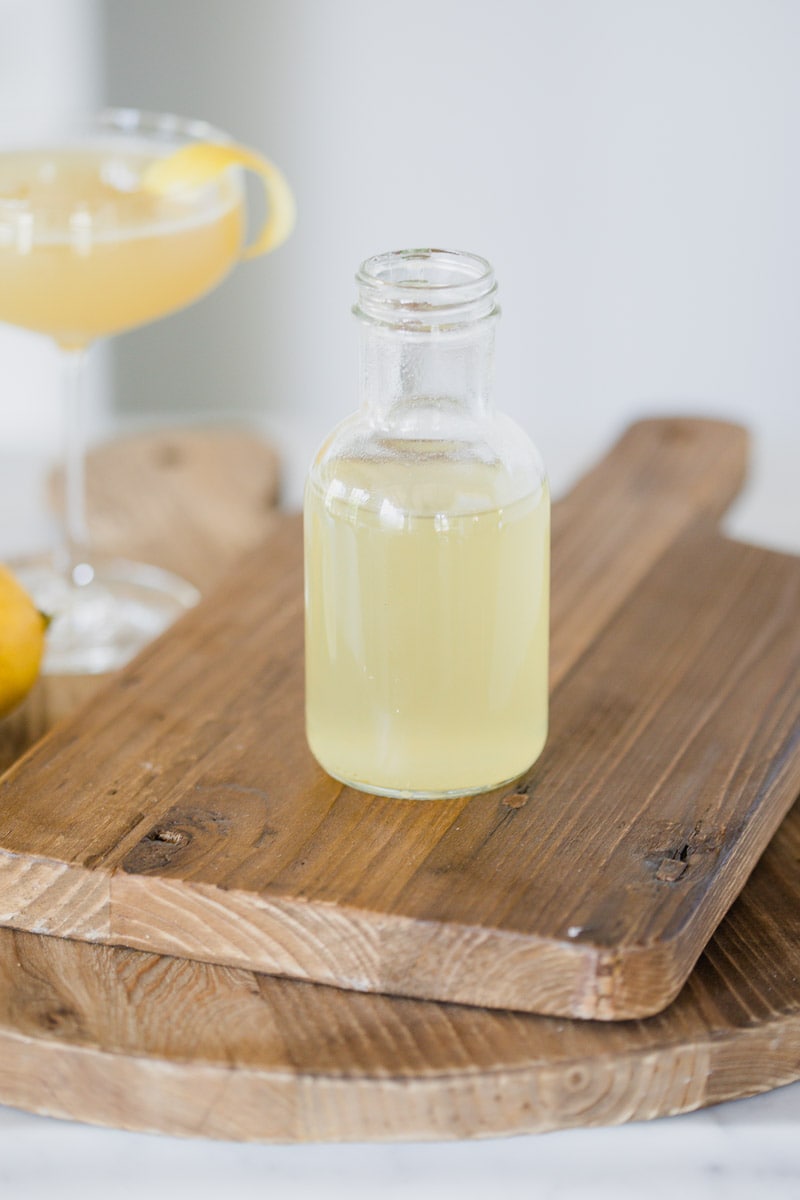 Other Uses for Honey Simple Syrup
Simple syrup is popular for mixing exceptionally well into a cold beverage. But there are plenty of other ways you can use this recipe if you are not a big drinker! You can add it to any mocktail of your choice. Just omit the alcohol in any of my cocktail recipes and substitute sparkling water.
You can also add it to your cup of coffee or tea in the morning, sprinkle it over your pancakes or waffles, or even drizzle it onto a summer fruit salad to give it some added sweetness for dessert. The options are endless! I would love to know how you get creative with this recipe and how you plan to sweeten things up a bit! 
Shop this Recipe!