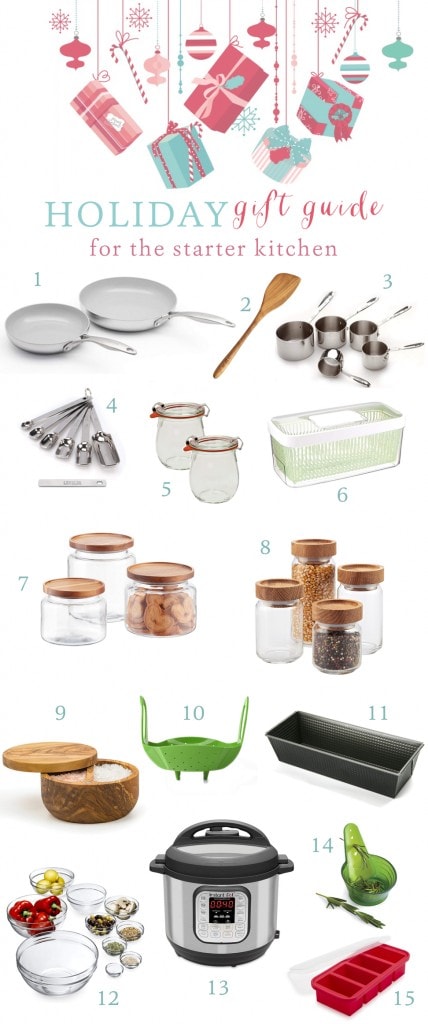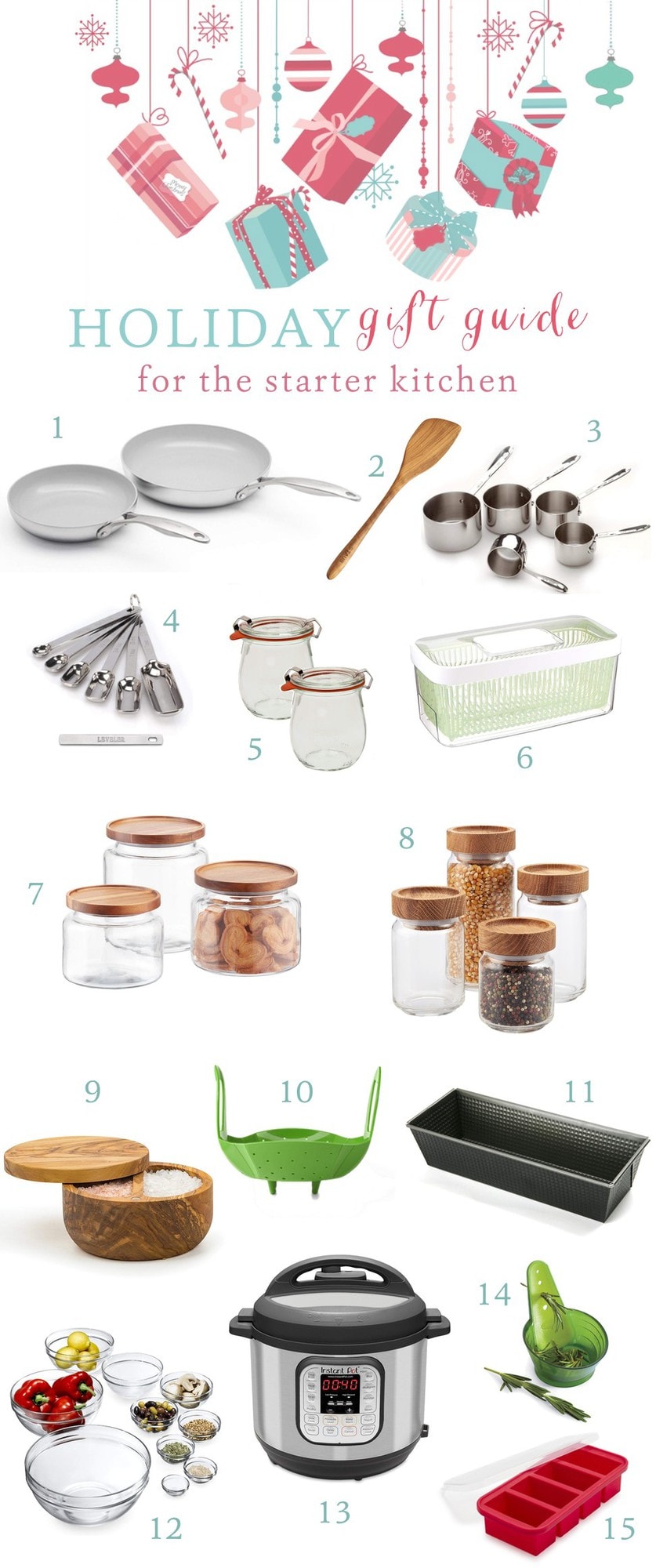 1 | 2 | 3 | 4 | 5 | 6 | 7 | 8 | 9 | 10 | 11 | 12 | 13 | 14 | 15
See the other 2019 Gift Guides!
1. These pans are the easiest to cook and clean! I never worry about things sticking to these from sautéing, stir-frying or searing, even baking. Plus they are non-toxic!
2. I love these Staub wooden spatulas for cooking. The olive wood is gorgeous and has natural oils that make it lasting and durable. I don't overwash mine either, to prevent overdrying the wood.
3. All-Clad is an amazing brand, and these measuring cups definitely don't disappoint. I like working with these because they are sturdy and easy to hold. The high-quality stainless steel promises long-lasting durability.
4. These measuring spoons are made with very high-quality stainless steel that lasts a long time and looks great.
5. I get tons of questions about these every time I use these little jars in my videos! You guys love them, and I do too! They're perfect for yogurt, pudding, sour cream and sauces. They are dishwasher and microwave safe.
6. This produce keeper is great! I keep everything from kale to cucumbers in ours, and it really works. It preserves produce by almost double the amount of time!
7. I love how these look canisters in my kitchen. They look really nice on your kitchen counter and are very practical for bulk items. I like that the tops are wide which makes them ideal for scooping out cups of flour, sugar and other staples.
8. These look great on your countertop to store items like homemade granola and other snacks. They seal tightly to keep dry foods fresh!
9. This salt cellar is gorgeous on a countertop for easy cooking needs. It is made from Italian olive wood and has a convenient swivel lid.
10. This steamer is the best! The high walls keep your food contained, and away from the cooking water. The high handles stay safe for holding and transferring. It's flexible, easy to store and dishwasher safe. It is also safe for your pressure cooker!
11. I only use this bread pan when I'm making blender bread or the new nut-free bread in EWYL. The shape allows for a beautifully risen loaf with shape and even cooking.
12. I get so many questions about these little clear bowls. I love to measure out my ingredients for a recipe and put it in these for easy and clean baking. They also work great for salsa or dressings!
13. I love the Instant Pot! I have loads of recipes you can make in it, and it's the best thing for fast and easy dinners. You can have frozen chicken cooked in no time and a healthy dinner on the table within 30 minutes.
14. Do you hate stripping herbs like thyme and rosemary by hand? This little gadget makes the process a lot easier, and fast! Such a fun stocking stuffer!
15. I really like using this gadget to store and freeze individual servings of leftover soup. It can be such a pain to defrost and reheat a large block of frozen soup, so these little cubes make it so convenient.