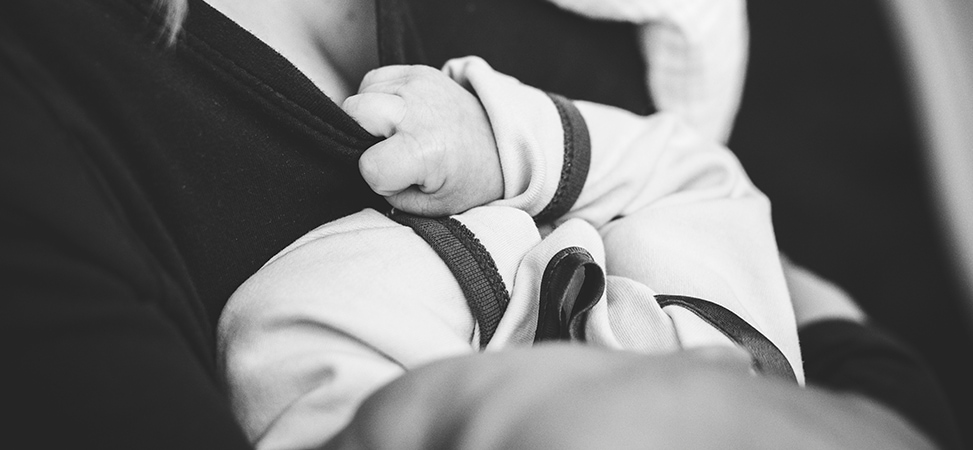 The Whole30 Healthy Mama, Happy Baby team is back this week for you with tips and recipes to support your breastfeeding Whole30. If you have specific questions or concerns about tackling a Whole30 while breastfeeding, be sure to read this Whole30 + Breastfeeding FAQ from Steph Greunke. Steph is a registered dietitian, the co-creator of the Healthy Mama, Happy Baby program, and a real food mama.
Looking for more current Whole30 recipesto keep you on track for a full 30 days?
Don't forget to also check out my Whole30 Recipe Archive here!
As with any new dietary or exercise program, please speak with your healthcare provider before starting your Whole30.
Are you planning a #BreastfeedingWhole30? The Whole30 is a wonderful way to nourish yourself and your baby postpartum, but as a breastfeeding mama there are a few special considerations for you to keep in mind. In this post, we'll share our top 4 tips to help you rock your Whole30 while breastfeeding.
Focus on Healthy Fats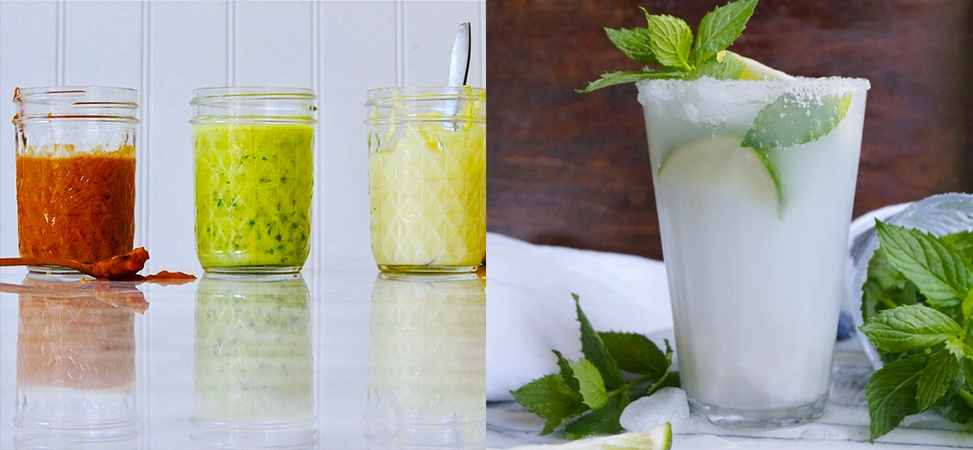 Coconut Milk Add it to your coffee or use to make a creamy soup or curry. Mix it with lime sparkling water and sip throughout the day or try this delicious mocktail! Always buy the full-fat coconut milk in a can, not the cartons. 
Avocado Eat with breakfast, lunch or dinner! Delicious on salads, potatoes, or as guacamole with veggies. Hey… you're not pregnant anymore! That means you can celebrate with these avocado poke bowls. See more avocado recipes here.
Ghee Homemade or store bought! Drizzle it on top of potatoes, squashes, in soups, etc!
Dressings and sauces Make your own Classic Ranch, or 3 for 1 Green Goddess, Mayo, and Hot Sauce. Too busy to make your own? We love Tessemae's salad dressings and Primal Kitchen Chipotle Lime Mayo.
Nuts and seeds Buy a compliant brand or roast your own. Sprinkle over salads, soups, or eat them on fruit in butter form!
Fat bombs Sweet fat bombs or lactation cookies are popular with breastfeeding mamas, but we don't include them in a Whole30 because of our SWYPO rule. However if you want to try some savory fat bombs to make ahead and have on hand for emergency situations, you can try these Bacon Egg Fat Bombs, Bacon-Wrapped Mini Meatloaves, or Bacon and Avocado "Sandwiches." (Are you sensing the bacon theme?)
Emphasize Starchy Veggies and Fruits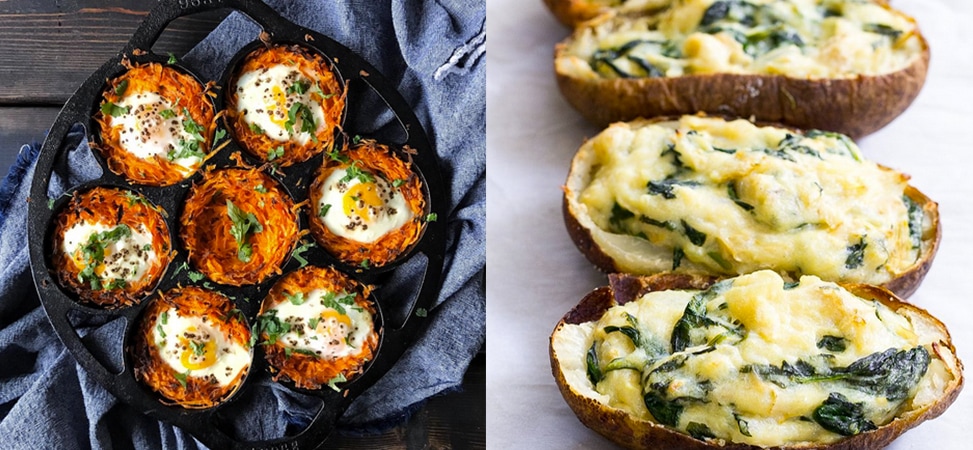 Often, we hear from women who have decided to do a Whole30-ish reset, but with the addition of oatmeal, since it is considered a galactagogue. That's what those women feel most comfortable with, and we respect their decision! However, many paleo/Whole30 mamas never eat oatmeal or other grains and are able to successfully breastfeed. If you're worried about a diminishing breas tmilk supply, here are a few Whole30 compliant options we recommend:
Potatoes These Spinach Artichoke Twice Baked Potatoes are delicious and perfect with steak. Try these Zesty Ranch Smashed Potatoes dipped in homemade mayo!
Sweet Potatoes For a sweet  and savory dinner try this Sweet Potato Buffalo Chicken. These Sweet Potato Egg Nests are perfect for breakfast on the go. See more sweet potato recipes here.
Plantains A great alternative to potatoes when you need a break! You can enjoy them sweet or savory.
Squashes Try classic Spaghetti squash or give this this "casserole" a try. Or, branch out with acorn squash or butternut squash!
Just can't eat one more potato? Beets, carrots, turnips, parsnips, bananas, oranges and apples are all higher-carb veggie and fruit choices.
Incorporate mini meals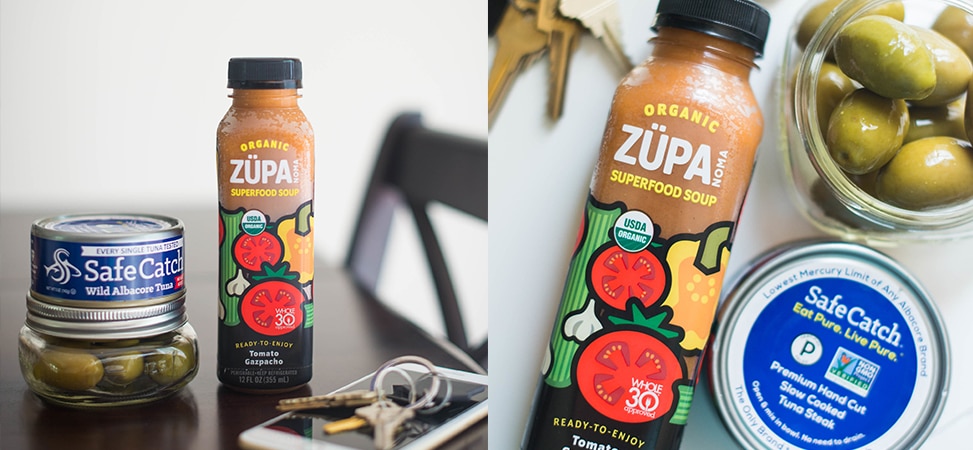 We recommend that breastfeeding mamas eat four meals a day, following the Whole30 Meal Template. But, we understand that might not be manageable depending on your schedule. Some women find it works best to snack throughout the day. If this is the case for you, think of your snacks as Whole30 mini-meals that include protein, carbs, and healthy fat, or at least two of these three macro-nutrients. This will give you sustained energy and will help you avoid blood sugar crashes.
Here are a few of our favorite Whole30 mini-meals.
Compliant shredded rotisserie chicken with a handful of olives or some Whole30 compliant mayo

Meatballs (make a batch of

these

to keep handy for the week!) with half an avocado

Hardboiled egg and half a baked sweet potato (see an Instant Pot Hard Boiled Egg Recipe here)
An EPIC bar and a mini cucumber
A Chomps beef stick and and some baby carrots dipped in guac

Avocado wrapped in compliant prosciutto or smoked salmon

A ZUPA NOMA drinkable soup and Safe Catch tuna mixed with mayo
Prep ahead of time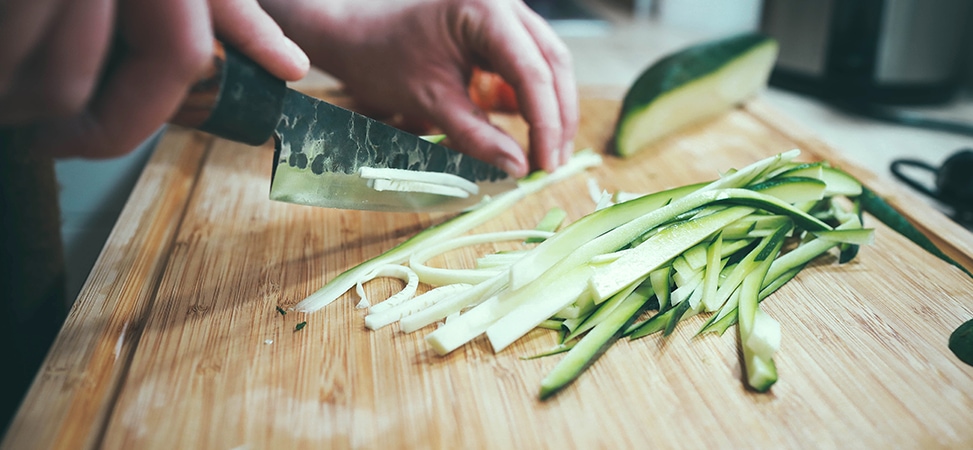 You know the saying: failing to plan is planning to fail. Meal planning and prepping are key. Carve out some time on the weekend to sit down and write out what you will eat for breakfast, lunch, and dinner each day. Look at your calendar and choose your meals accordingly. Some days you might be able to cook a fancier dinner, or others you might need to utilize your slow cooker or go-to easy meals.
Here are our two favorite meal prep strategies for busy mamas:
Block Meal Prep Chop, prep, and cook for a 2-3 hour block of time. Most people find the weekend is a good time to do this, but choose a day of the week that suits your schedule. Batch cook a few meals and portion them out to reheat when needed. Some mamas find it easy to eat the same thing for breakfast every day (like a piece of frittata or a couple egg muffins). You can also make enough of each dinner that you can eat leftovers for lunch the next day! Try doubling one recipe a week and immediately putting it in the freezer for one of your busier days in the future. Here are a few Whole30 compliant freezer meals to get you started: Sweet Potato Shepherd's Pie, Maria's Freezer Meal Series on the Whole30 blog, Steph's Freezer Meal Strategies.
Find Your Window Meal Prep Evaluate your daily schedule and find a few 10 minute windows of time that will allow you to meal prep throughout the day.  Pull meat out of the freezer the night before and mix up the marinade to put on the meat in the morning. Chop veggies right after you get your little one down for nap. Facetime your parents or a close friend to entertain the kids while you put the finishing touches on your dinner. The more you practice this, the more it will become habitual, and you'll find that you actually DO have time to cook dinner every day!
Still looking for more tips?
Melissa Hartwig of Whole30 and Stephanie Greunke, co-creator of Whole30 Healthy Mama, Happy Baby, co-wrote an entire section on Pregnancy, Breastfeeding and Whole30 in

The Whole30

(flip to page 114).

Follow us on Instagram

@Whole30hmhb

for your daily dose of inspiration and support.

Join or browse the

breastfeeding section of the Whole30 Forum

, or leave your specific question there for other mamas to answer.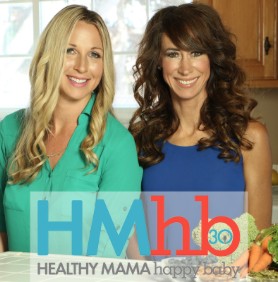 Whole30 Healthy Mama, Happy Baby is a pregnancy program designed to fit your definition of healthy, from Melissa Hartwig of Whole30 and Stephanie Greunke, R.D. Find us at mamas.whole30.com and on Instagram @Whole30HMHB. Our program compiles the current research, best practices from doctors and midwives, feedback from our clients, and our own pregnancy experiences to create a comprehensive virtual pregnancy handbook designed to help you have a pregnancy that fits your definition of healthy.