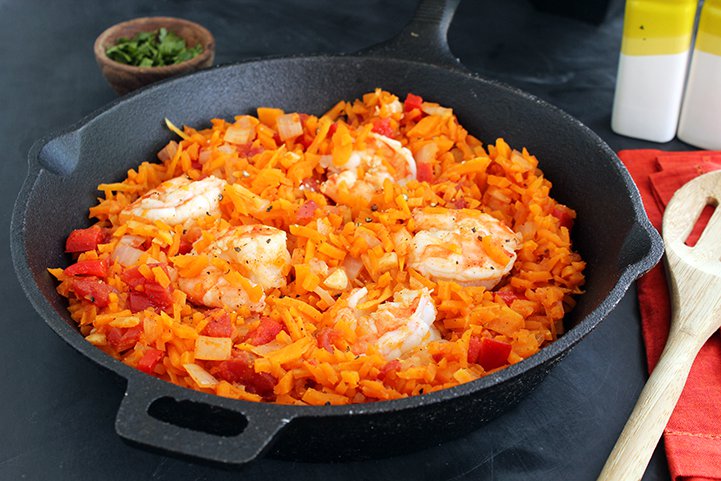 Please welcome Ali from Inspiralized.com to Against all Grain with a new twist on spiralized vegetables! You all probably already know about my love for the spiral slicer, and Ali takes it way past zucchini and cucumber! She has shown you how to make creative 'noodle' dishes out of a variety of vegetables, but now she is showing you how to "rice" these spiralized veggies!! Way to keep dinners exciting Ali! If you don't already have a spirilizer, get one HERE now!     ~Danielle
While spiralized vegetables are a great alternative to regular pasta and noodles, the possibilities don't end there. By simply placing veggie noodles into a food processor, they can instantly be made into rice, for a nutritious, unprocessed version of rice!
Spiralized rice not only packs more nutrients and whole-food benefits, it carries more flavor than regular rice. To name a few, spiralized rice can be made using beets, butternut squash, jicama, plantains, rutabaga, carrots and sweet potatoes. All of those vegetables have their own distinct tastes and bring more flavor and excitement to a rice dish.
By cooking this rice with the liquids from the broth and tomatoes, the butternut squash fluffs up just like rice. The consistency is almost identical to regular rice, yet has much more flavor and takes a quarter of the time to make!
Start off with this easy recipe and experiment with other seasonal vegetables to use spiralized veggies as a rice alternative!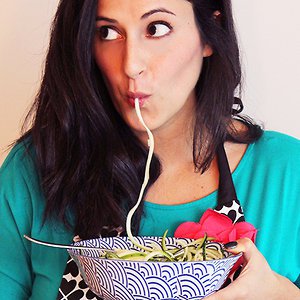 Ali Maffucci is the blogger and founder at Inspiralized.com, the first and only online resource dedicated to the spiralizer. Her first eBook, Inspiralized: The Ultimate Guide to Spiralized Cooking was recently updated and is available for download here. Follow Inspiralized on Twitter, Instagram, Facebook, Pinterest and go to her Vimeo or YouTube page for spiralizing video tutorials. While she doesn't live a completely grain-free or Paleo lifestyle, she understands and appreciates that spiralizing is a wonderful and accommodating option for those who do. She currently resides in Jersey City, NJ.