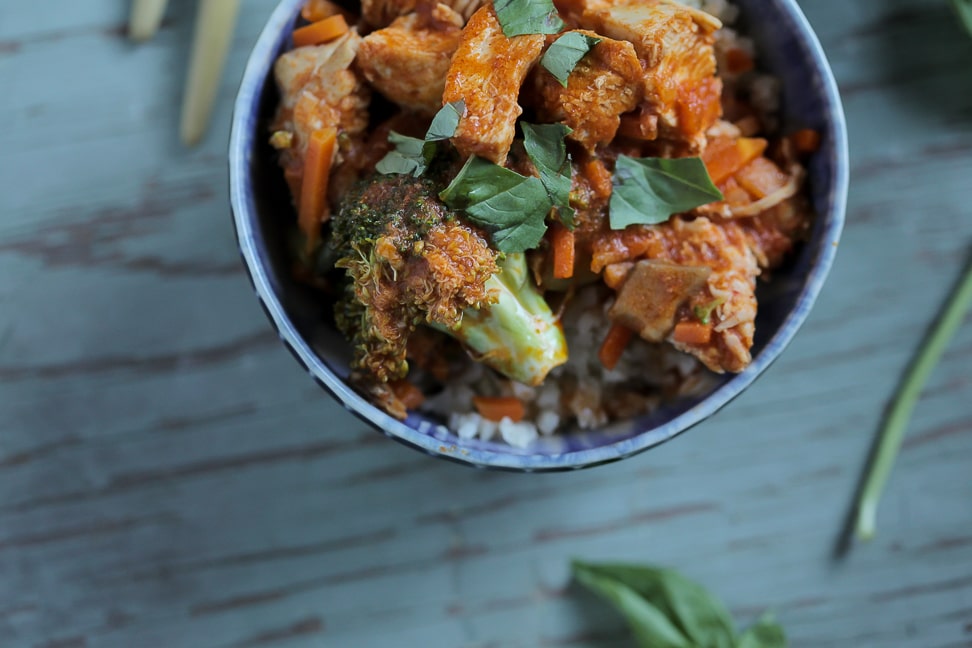 In light of yesterday's tragic news from Las Vegas, and after all of the horrible events that have occurred in our country during the past few weeks, I find myself wanting to bake and eat lots of comfort food. I also found myself unable to think about making an elaborate dinner last night, and just wanted to snuggle my kids on the couch and get lost in their favorite cartoon!! This Instant Pot Thai Chicken Stew was the perfect thing to satiate my need.
I figured some of you may be feeling the same way, so I'm finally typing up the Instant Pot and chicken modifications I promised you for my popular Thai Beef Stew recipe in my Meals Made Simple cookbook. The original recipe is made in a slow cooker and has been a massive fan-favorite since the book came out a few years ago, but when you forget about dinner and have little time to prep – this Instant Pot variation will be a life saver.
I threw this recipe together during a Instagram story a few weeks back when we were on Whole30, and tons you have been asking for the recipe. In addition to using my Instant Pot, I took a few shortcuts in the effort of saving time (and being completely unprepared and unorganized for dinner!). I used frozen chicken, but fresh would be even better and wouldn't water the dish down as much. I also used a bag of  organic frozen stir-fry vegetables.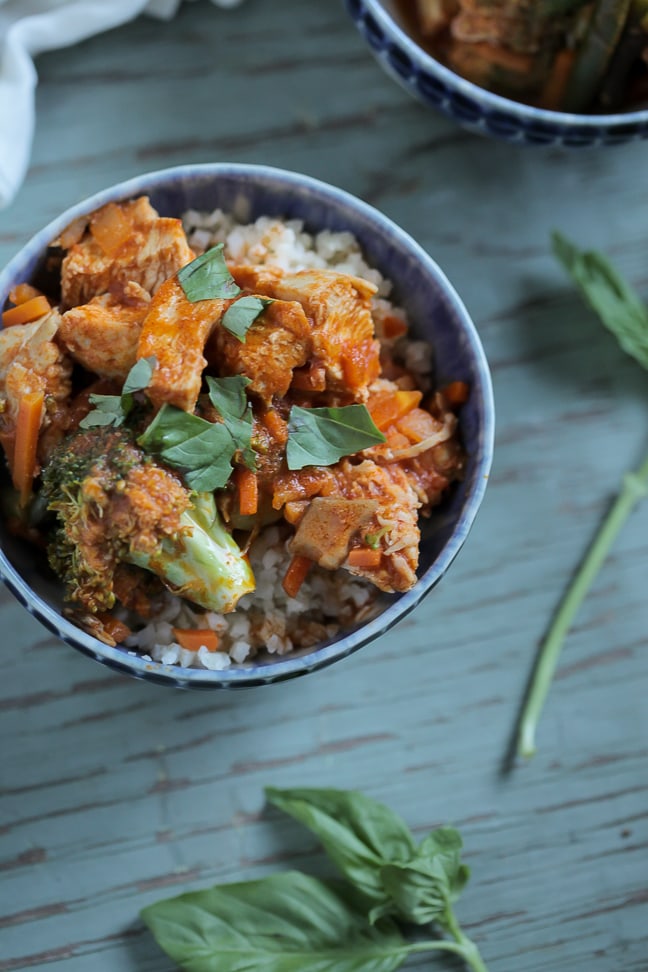 Watch Video: