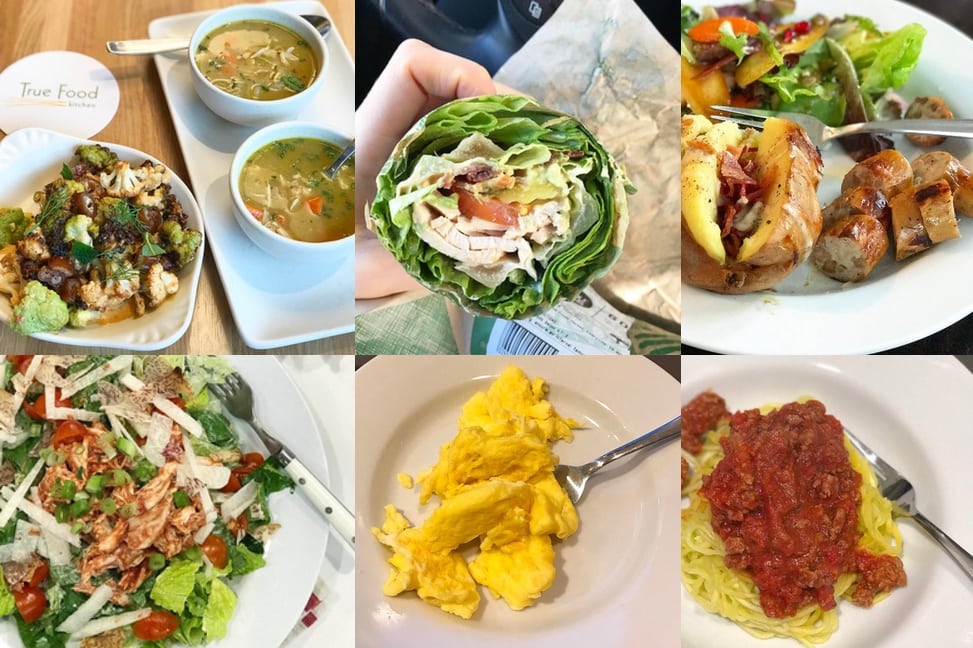 After a week of the flu, it was nice to get back to normal life this week. Including getting back to my weekly Tuesday Facebook Live segments! Read this week's digest to see some Costco finds, what we ate this week, and me almost burning my kitchen down during my live segment. Scroll to the bottom to see the video 😉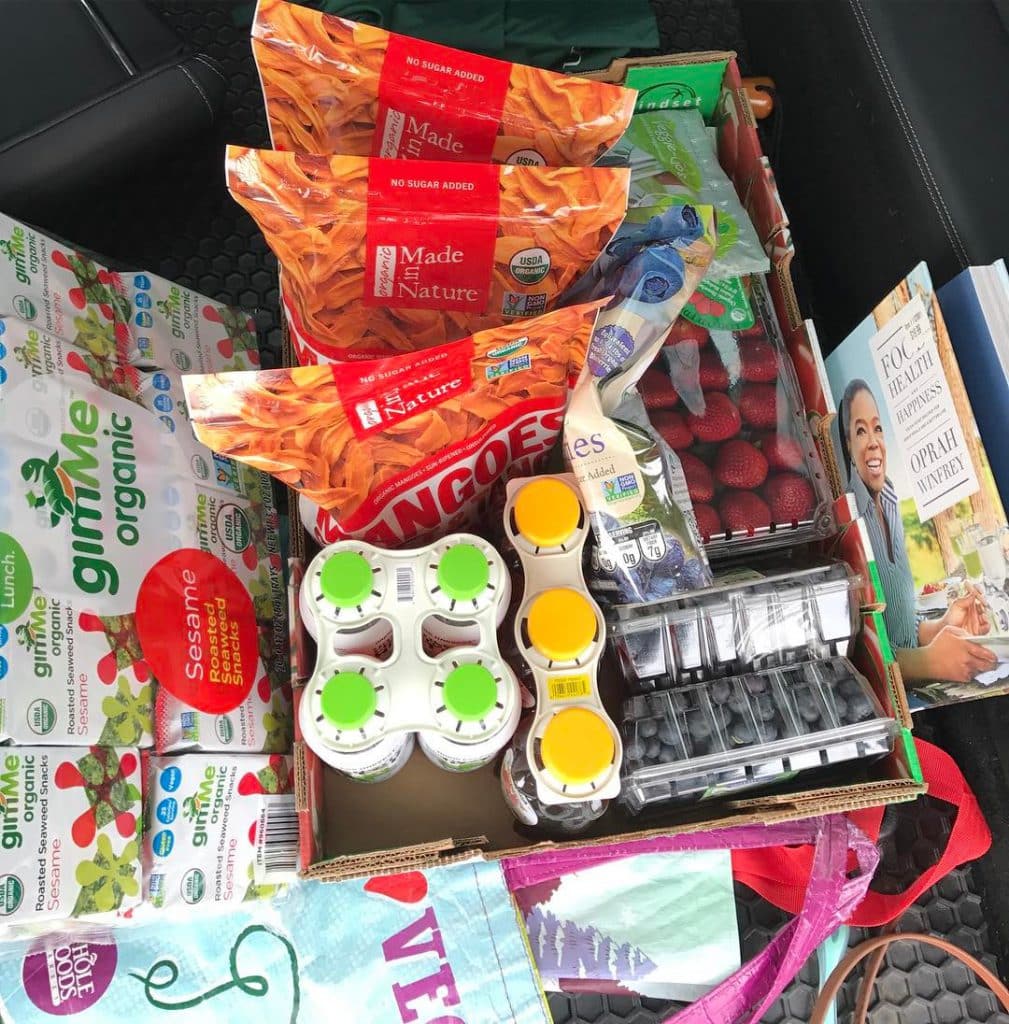 We don't go through most things at Costco quickly enough for our small family, but my kids are fruit crazy, so I stock up on fruit and paper products a couple of times a month. I also grabbed some organic seaweed snacks, coconut water, honey, and Oprah's new cookbook!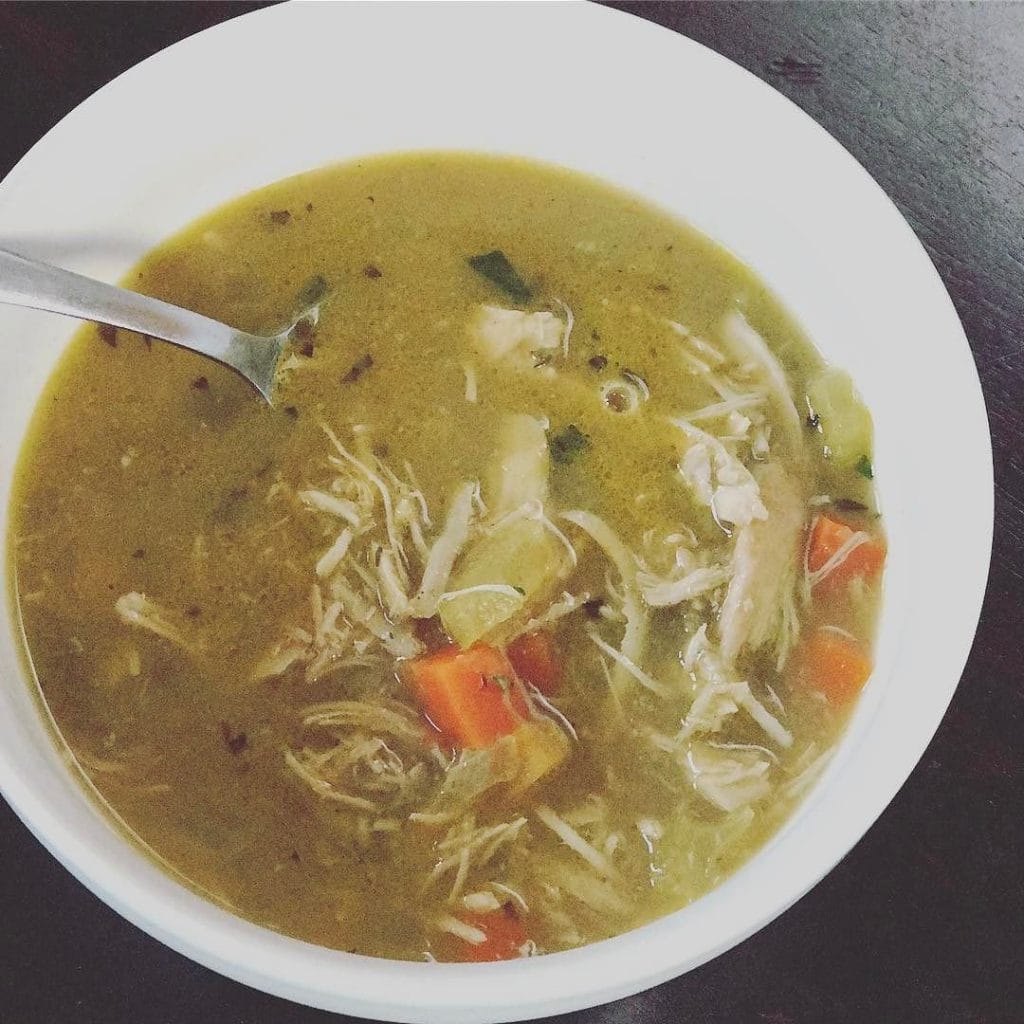 Some mornings a comforting bowl of soup just sounds so good. The is my Roasted Chicken and Vegetable Soup but I didn't have all of the ingredients so I just loosely followed the recipe!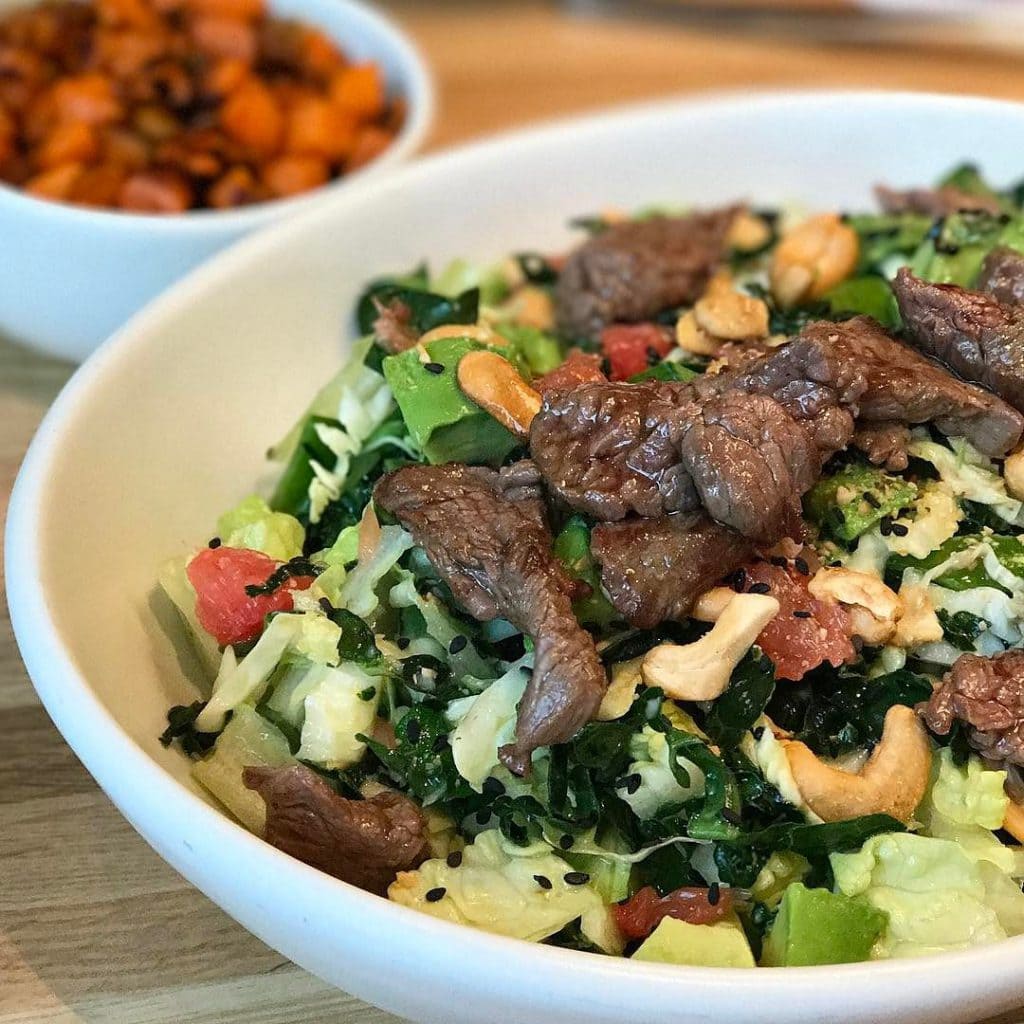 This was my salad from True Foods Kitchen. It was grass-fed steak, kale, cabbage, avocado, grapefruit, cashews and basil. I omitted the pickled radish for it to be Whole30 compliant.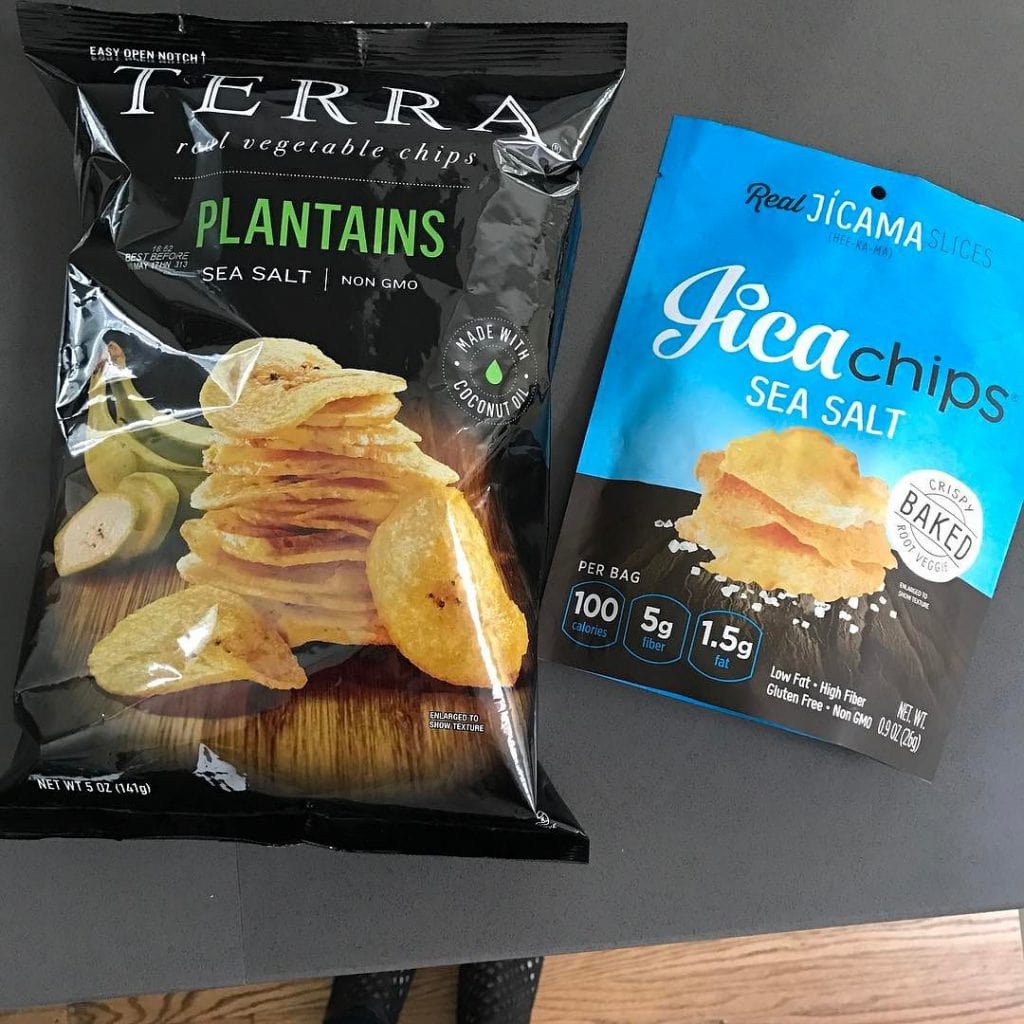 I was so excited to find these at the store! The plantain chips may be my new favorite, but I didn't care for the Jicachips as much. I love that the plantain chips are made with coconut oil and they are the crispiest plantain chips I've ever bought.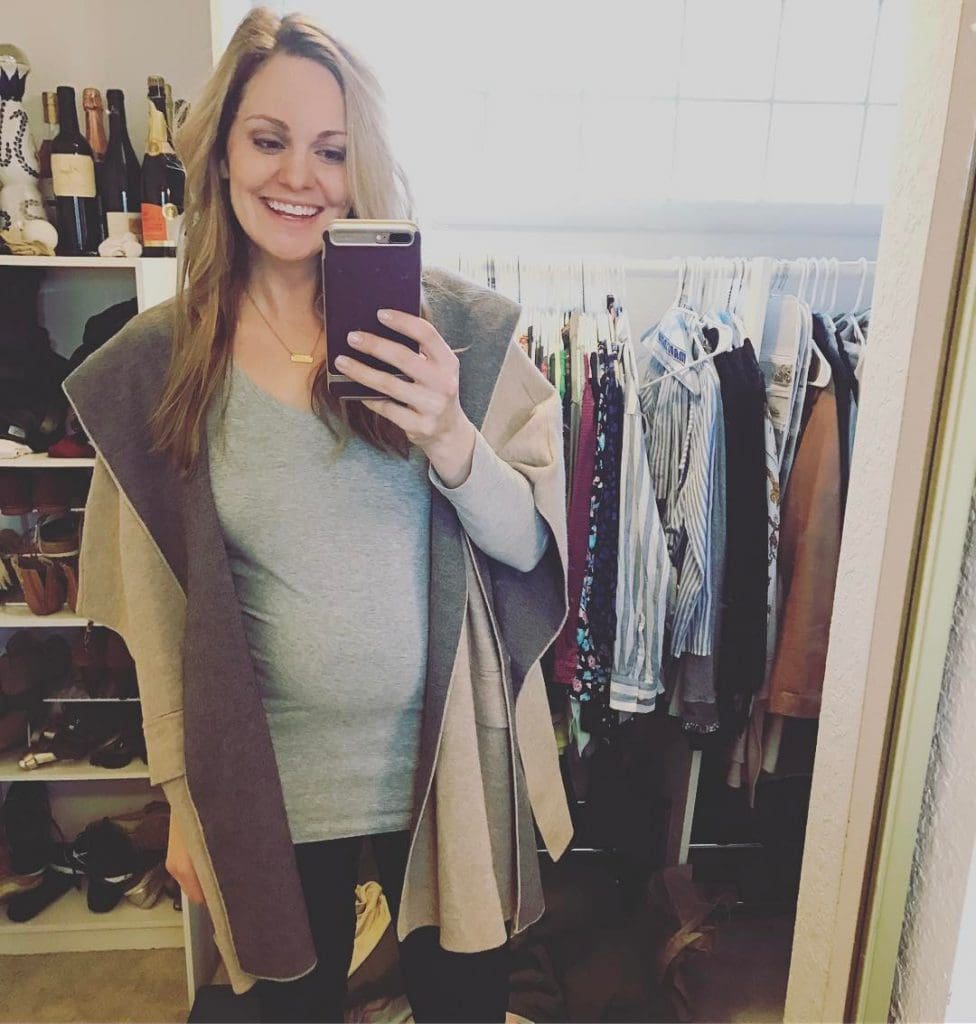 Baby girl is growing right along! I'm telling you, 3 babies in less than 3 years means you pop a whole lot quicker!
And doesn't everyone keep alcohol in their closet? It's the only place there's space that's high enough to keep out of reach of the kids! 😂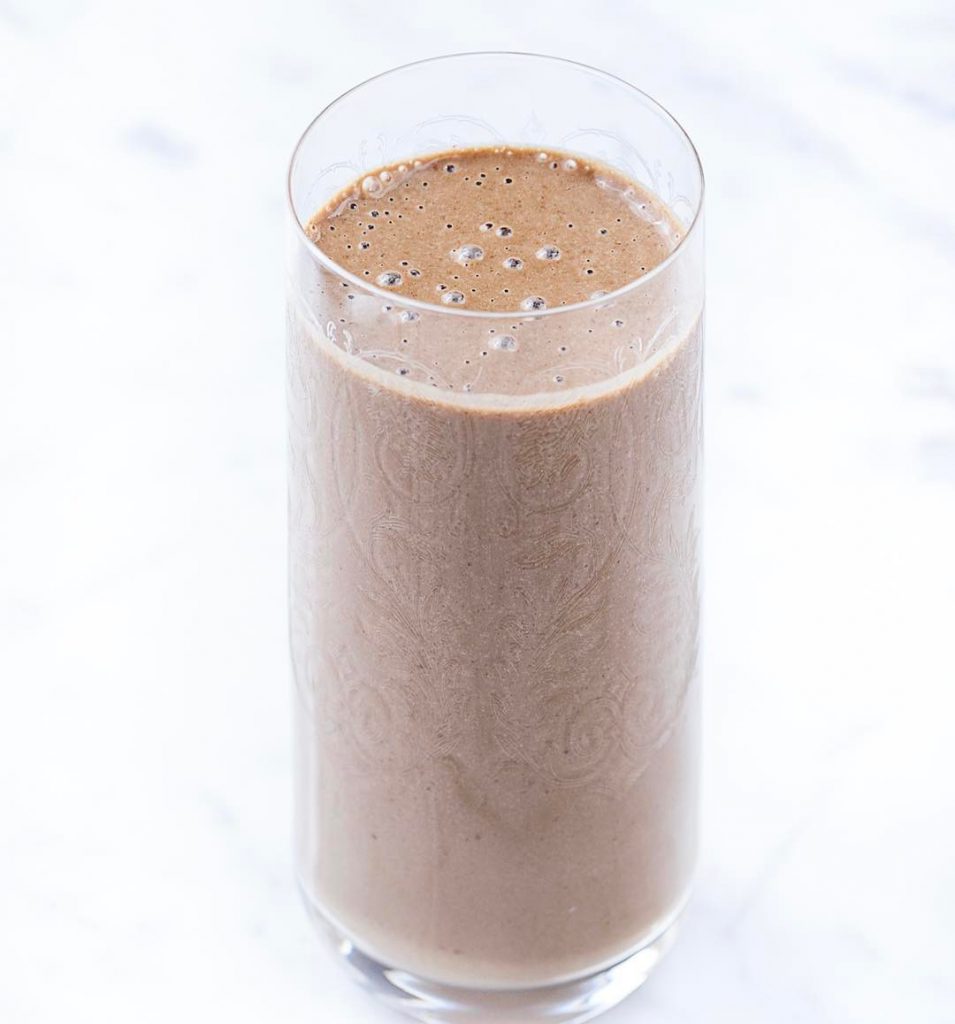 Here's the smoothie I was drinking on my Instagram Stories the other day. I've been adding spinach and a couple of tablespoons of collagen powder when I've needed a little snack mid afternoon (and craving something chocolatey!). The fat from the avocado gives it such a thick and creamy texture, and it's perfect to get me through to dinner.
Here's the collagen powder I use!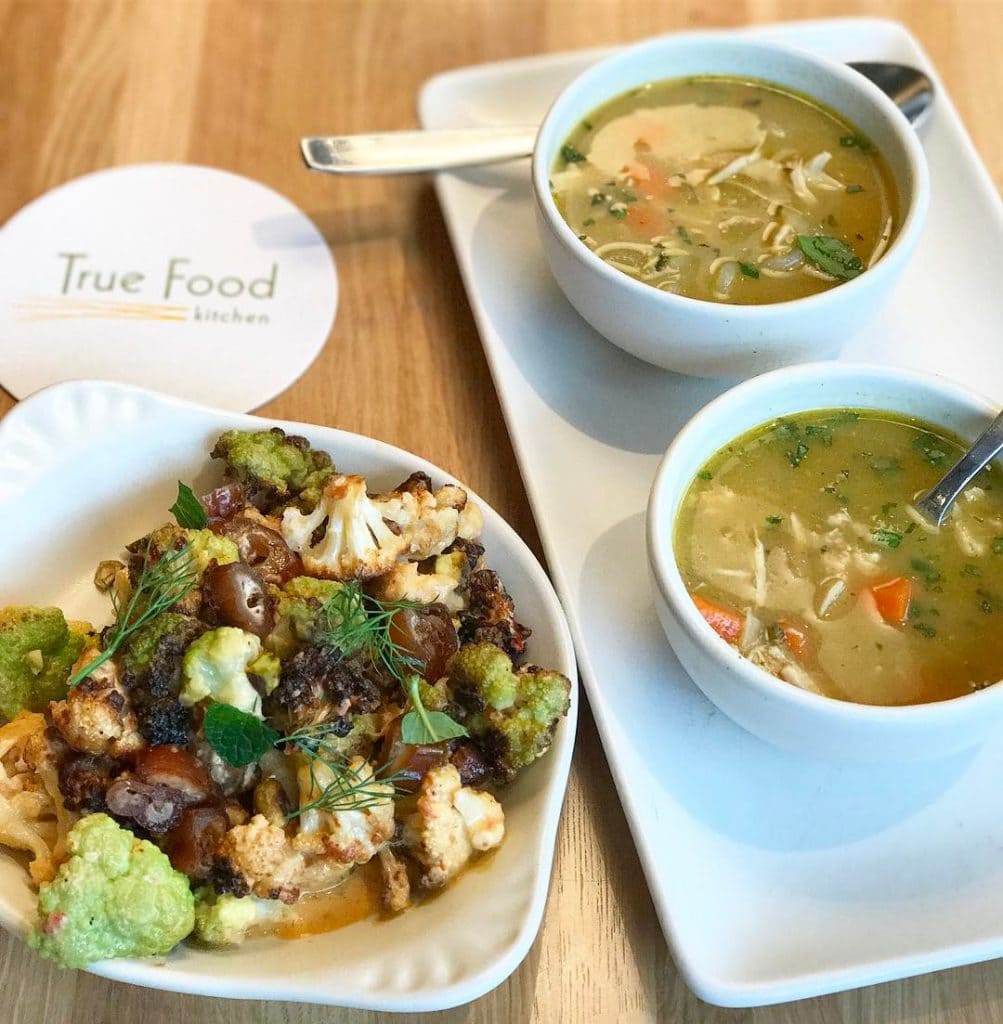 I had an amazing Whole30 lunch at True Food Kitchen the other day. So much of the menu was already Whole30 compliant, but thanks to Chef Scott for slightly modifying a few things for me! This roasted cauliflower was so delicious It was roasted in a harissa tahini sauce and had dates, dill and mint. So good.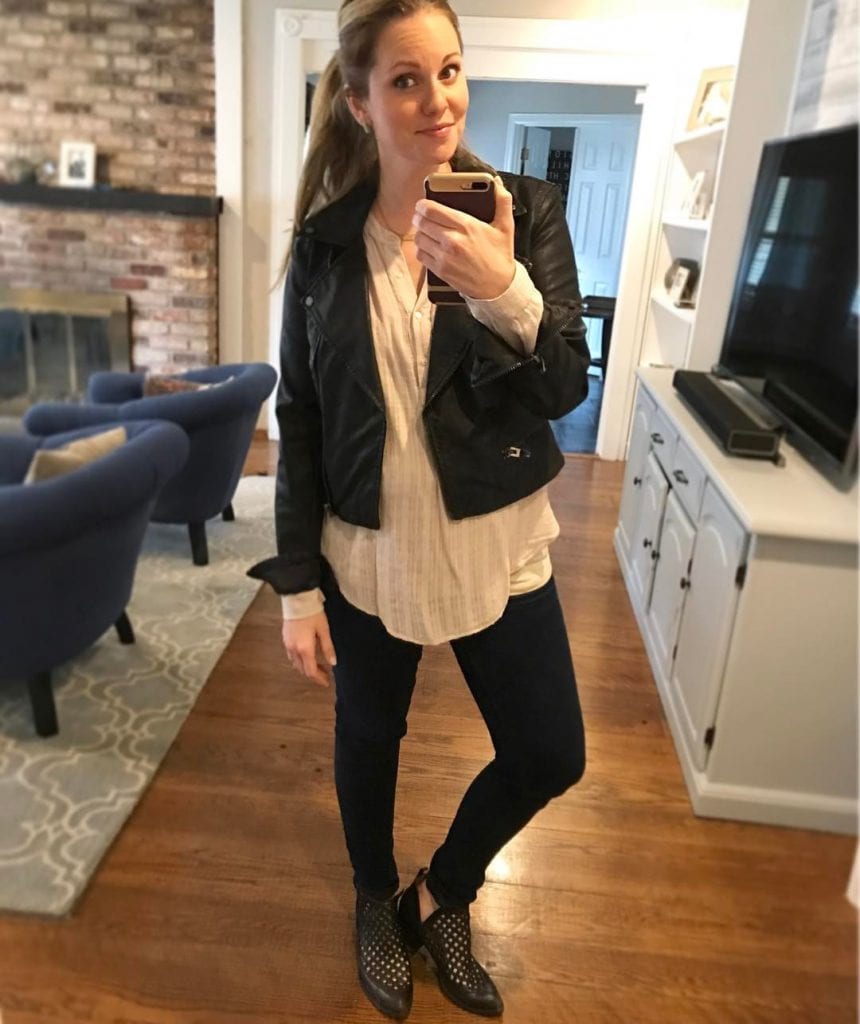 A lot of people asked about my jacket during my Facebook live segment the other day, so here's the details for you!
The top and jeans are really old, sorry!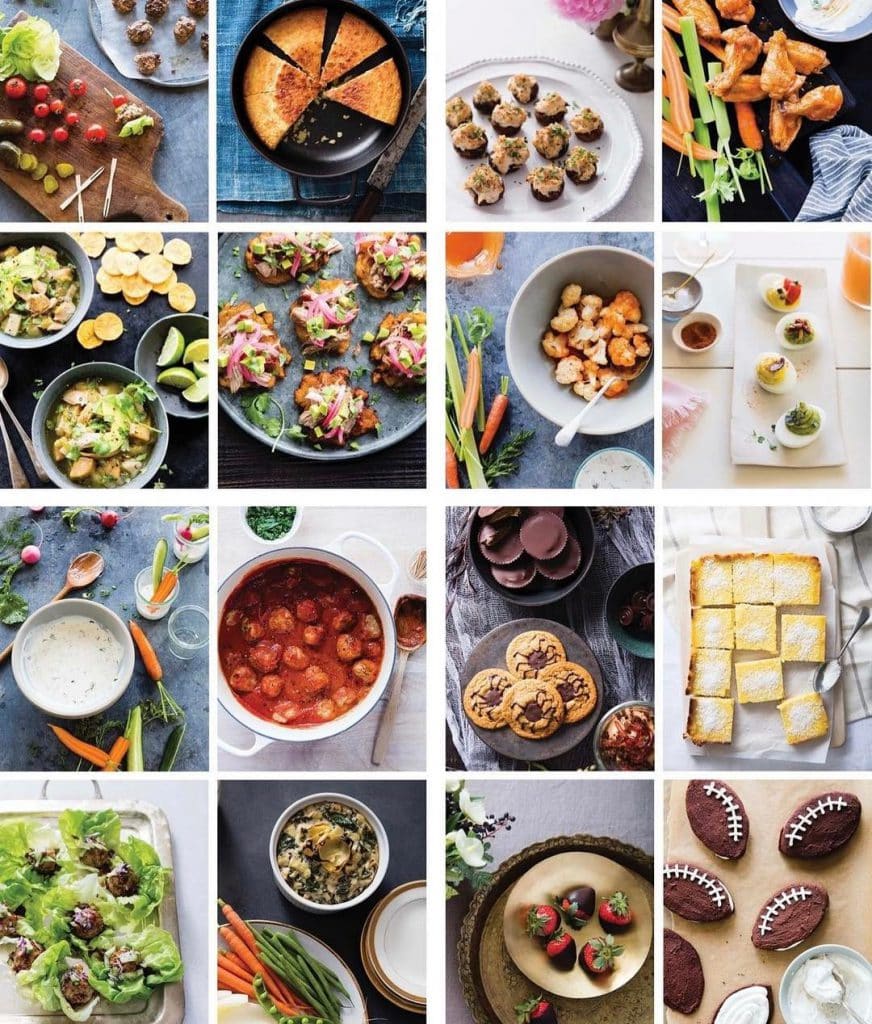 I've rounded up all of my favorite game day recipes for your Super Bowl menu planning!
This was my emergency lunch. I planned on eating at home but I got so sick and dizzy all of a sudden while running errands and this was the only thing that sounded appetizing and not nausea🤢 inducing!
I asked the deli at Whole Foods to lettuce wrap a sandwich using their fresh roasted chicken and it was just what I needed! Most packaged deli meat isn't Whole30 compliant or paleo, but some you can find fresh sliced behind the deli counter are, and even better when they roast chicken or turkey in house! They were kind enough to change their gloves and equipment.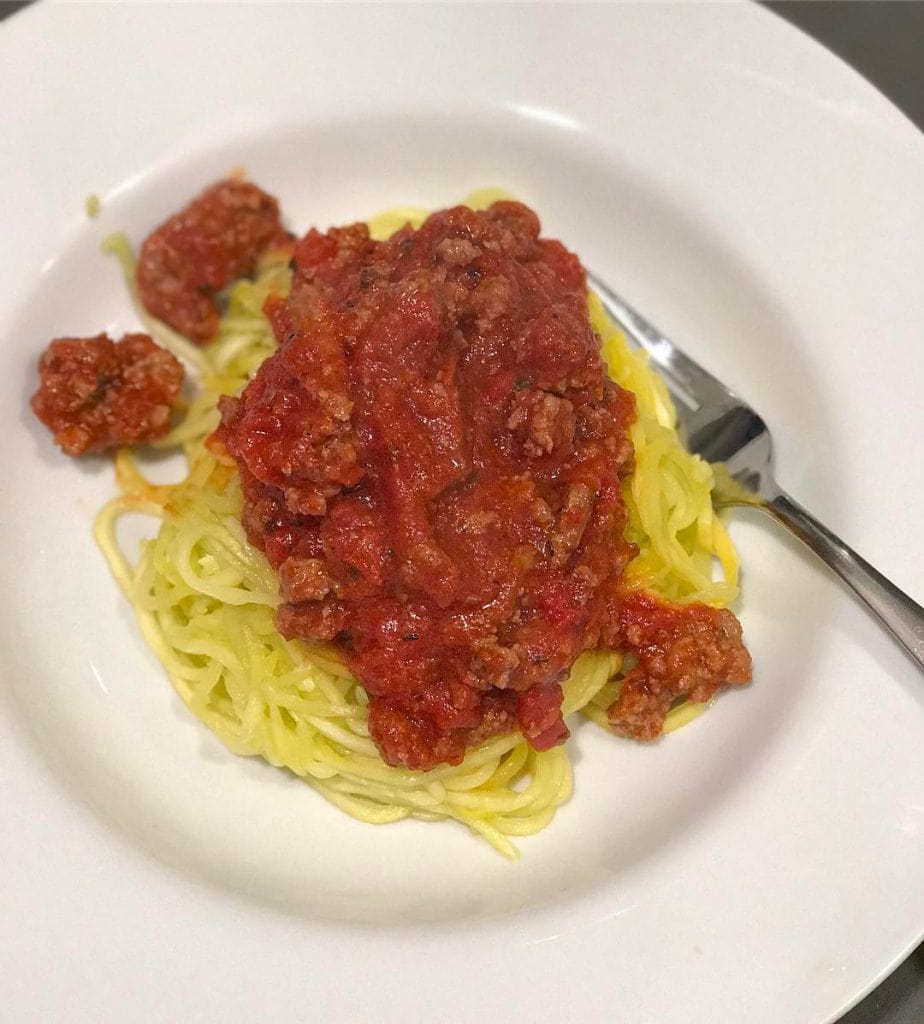 When you don't know what you're making for dinner at 4:30, frozen grass-fed ground beef and my Shortcut Spaghetti Meat Sauce from Meals Made Simple to the rescue!
Do you have a copy of Meals Made Simple? If you're looking for more easy weeknight meals, it's the book for you. Plus there's a ton of Whole30 recipes in it if you're diong one.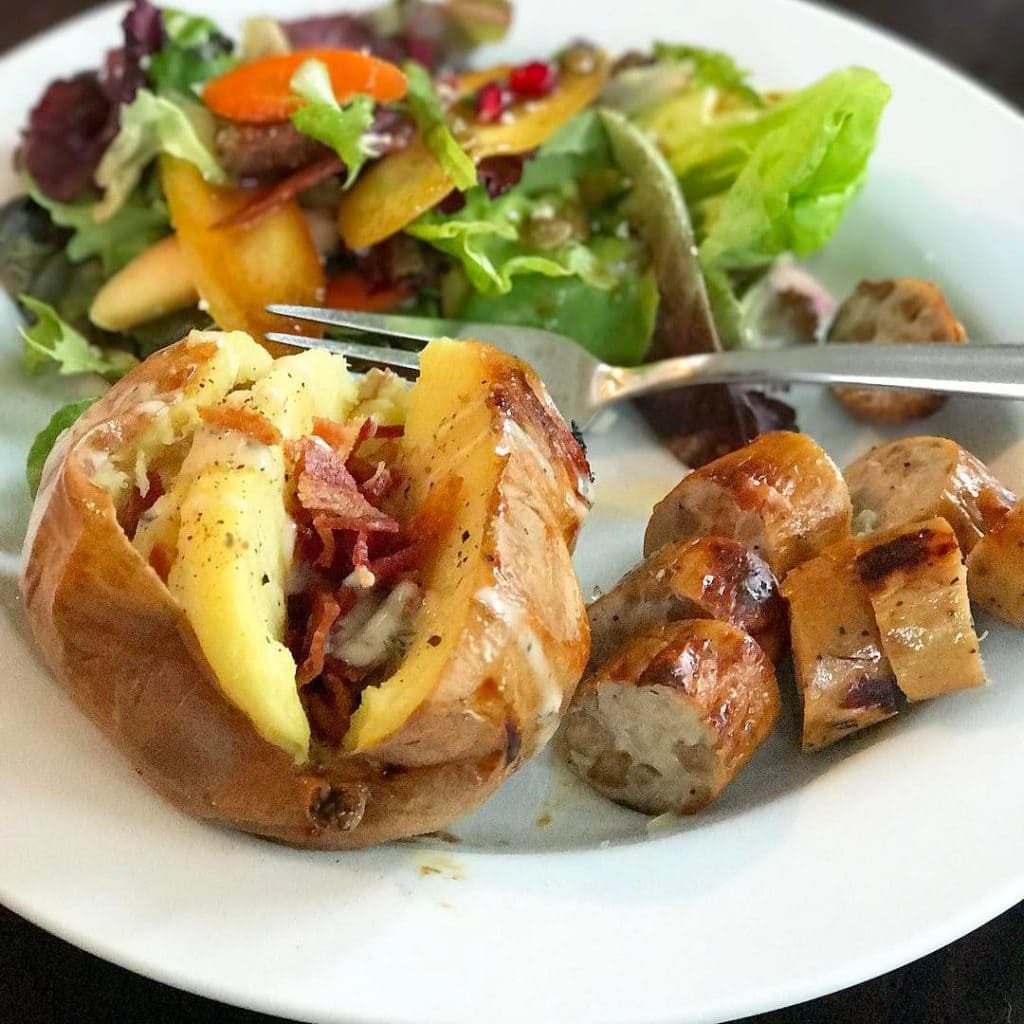 This meal, or something very similar, has been on repeat for our Whole30. I may have a slight obsession with these Applegate Chicken Apple Sausages. They're just so convenient and easy when I don't feel like cooking. I just love Hannah sweet potatoes. I coat them in a little ghee or bacon fat and roast them and then we put some ghee and bacon inside with a drizzle of my dairy-free ranch dressing from Celebrations!
I haven't posted as many of our Whole30 meals as I'd hoped because most days it's either as simple and un-photogenic as this with fruit and a leftover piece of meat from dinner or soup, or complete repeats that's you've already seen! Eggs of some sort, either scrambled, poached, or fried are pretty much a daily thing!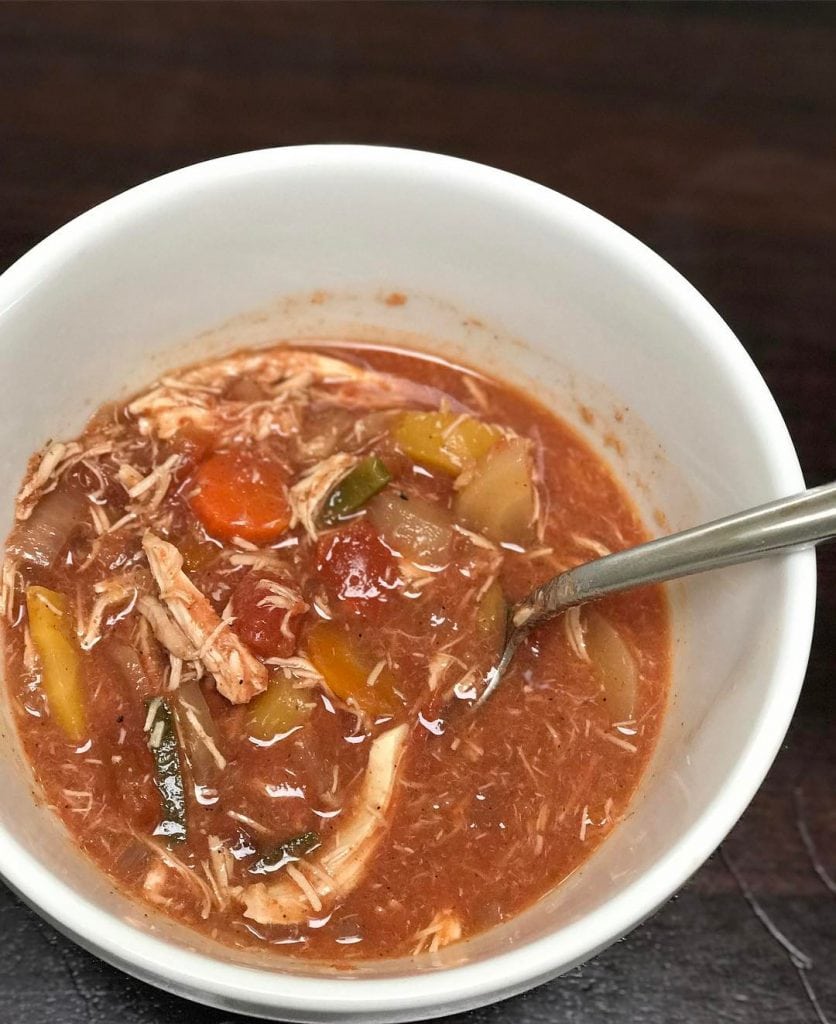 I was so happy to have this slow cooker Mexican Chicken Soup (page 88 of Meals Made Simple) in the freezer for after we all got through the flu.
See a similar version that is done in the Instantpot here.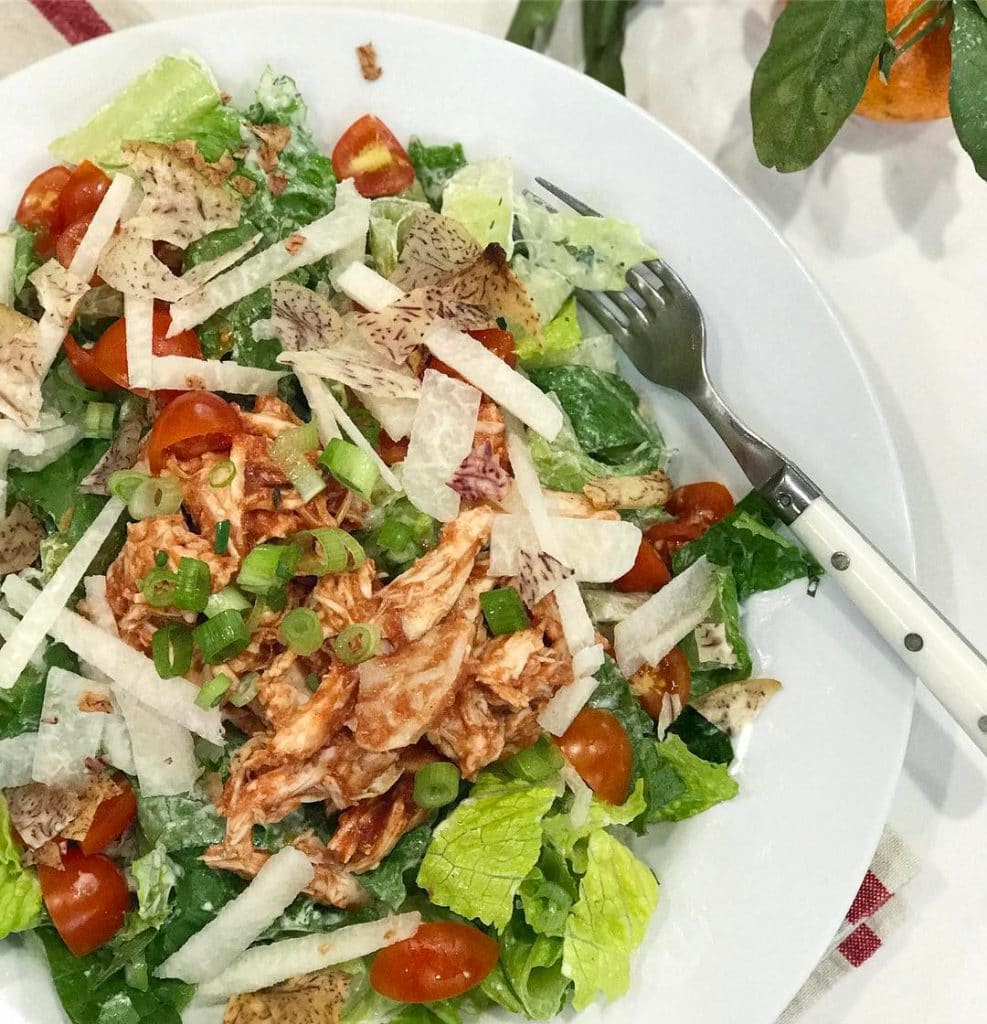 This BBQ Chopped Chicken Salad (pg 108 #MealsMadeSimple) was lunch for a few days in a row. I chopped up all of the ingredients ahead of time and kept them in the fridge in individual containers so I could just throw it together quickly each day. I used this Whole30 compliant BBQ sauce instead.
And lastly, the moment where I lit a kitchen towel on fire on live video!! I cooked a Whole30 Shrimp Stir-Fry for my weekly Tuesday Facebook live and got a little distracted. Live tv or pregnancy brain?
Click here or the photo above to watch 🙂