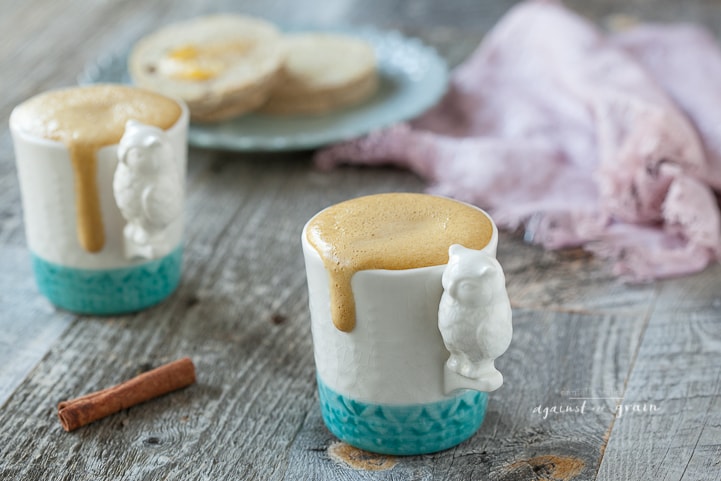 I have had so many requests for a Pumpkin Spice Latte recipe without any artificial ingredients or flavorings, so I decided to share my recipe with you that I have been using in my kitchen for a while now! With all of the buzz going around about the awful ingredients found in this seasonal favorite drink at the most popular coffee joints around the US, many people are looking to recreate it at home. It's funny – there's no real pumpkin (or anything real for that matter!) in most of these lattes, but I think it's essential to get the flavor and the creamy texture. Otherwise, it's really just a spiced latte and shouldn't even read "pumpkin" in the title!
Pumpkin has a pretty strong flavor so it doesn't take much in my Pumpkin Spice Latte recipe. The key here is the blend it really well to make sure that it is all mixed together to create a creamy and frothy drink, rather than a gritty or sludgy beverage if you didn't blend it. It also gives you that coffee shop foam that you usually cannot get without steaming the milk and using a milk frother.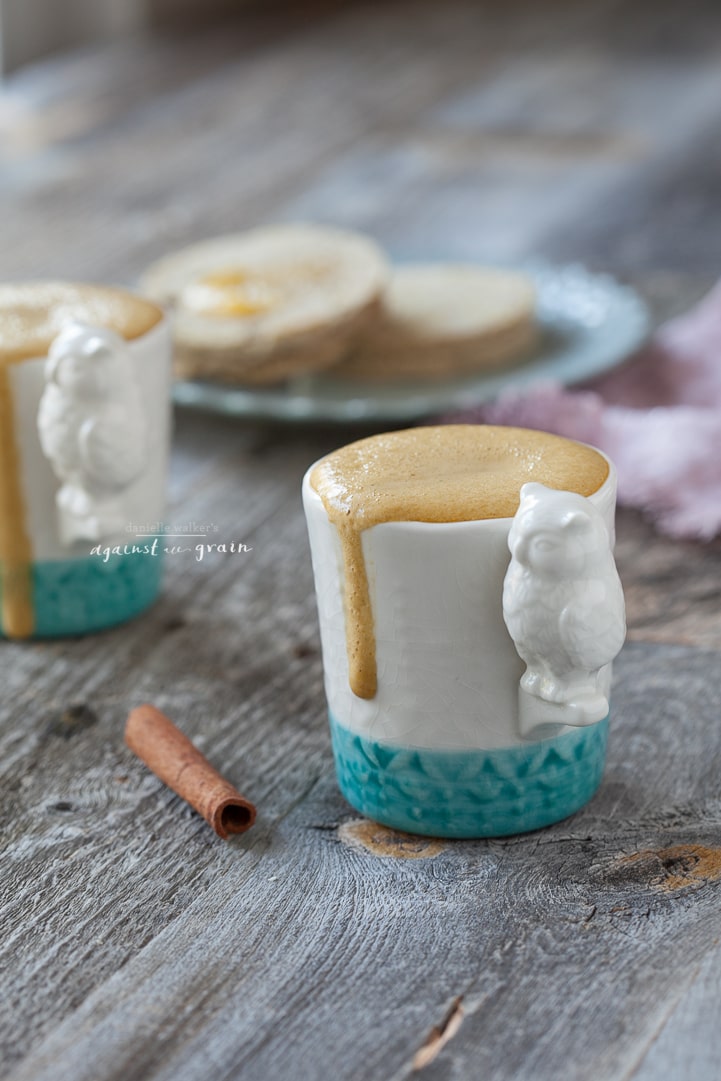 I love to keep extra fresh pumpkin puree on hand in the freezer in small cubes, but if you open a can (my favorite is the Trader Joe's Organic!), just save the rest in an airtight container in your refrigerator for up to 3 days and use the rest of it in any of these pumpkin recipes from the blog!
Pumpkin Pancakes with Bacon and Pecans
Pumpkin Bread – Nut free and Dairy free
Pumpkin Spice Cookies with Vanilla Cinnamon Icing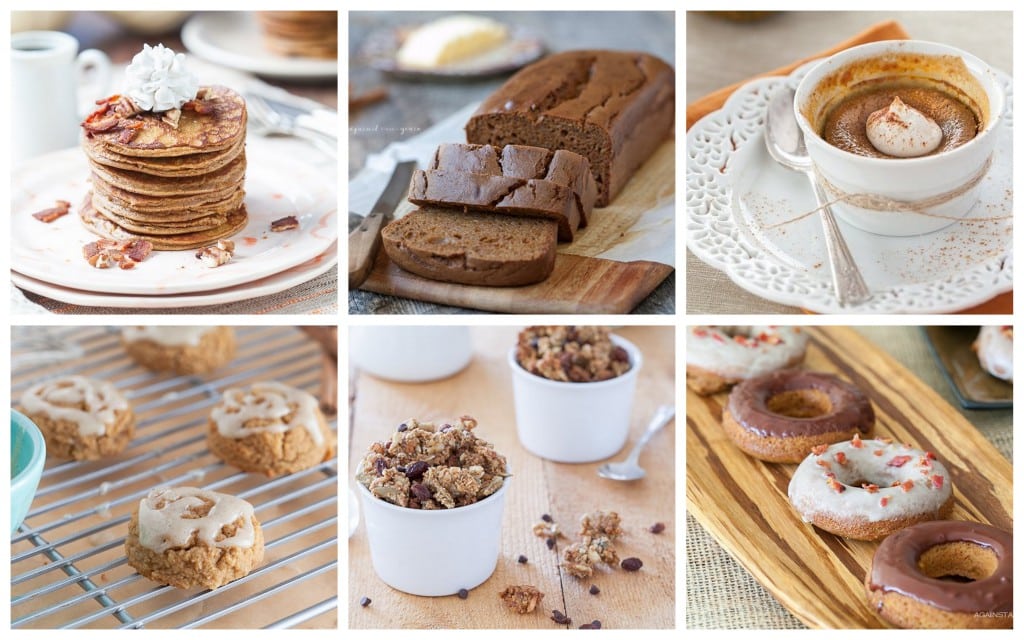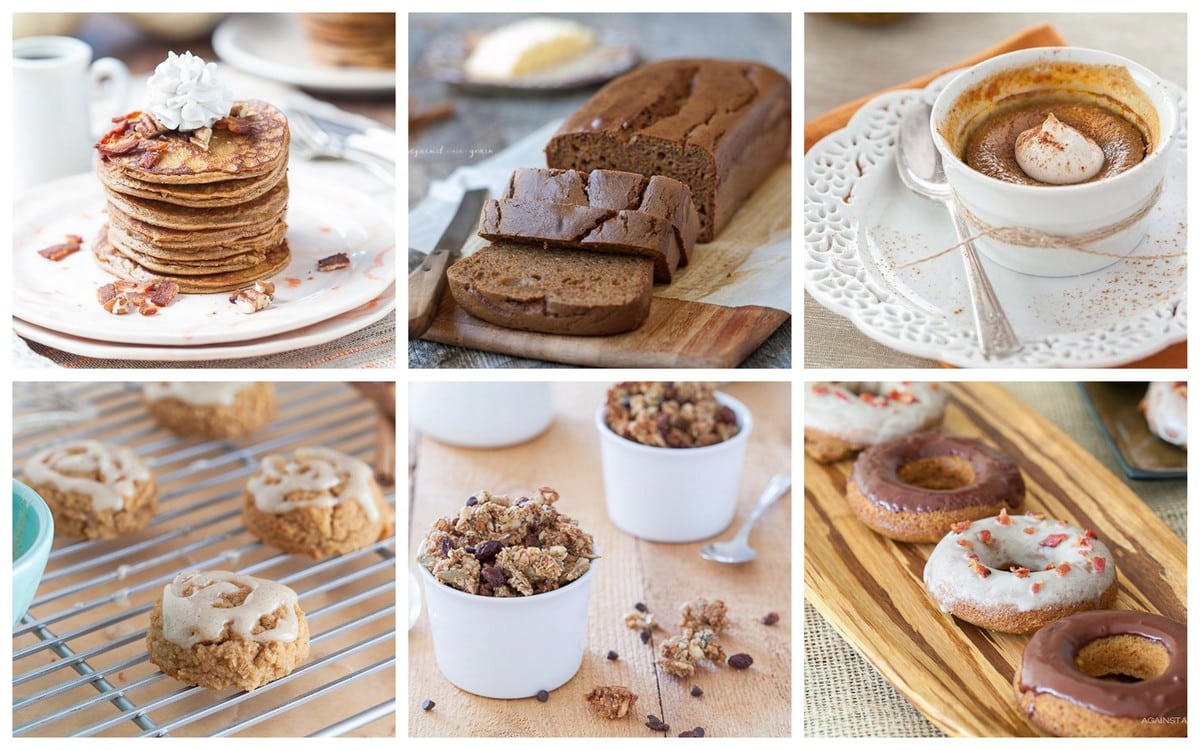 If you have extra of this beverage, just reheat it when you're ready to consume and give it a quick whiz in the blender again. You can also prepare it without the coffee and keep it in your refrigerator to use like a coffee creamer. Just blend it up quickly with a hand blender or blender when you add it to your coffee.
Happy Fall!