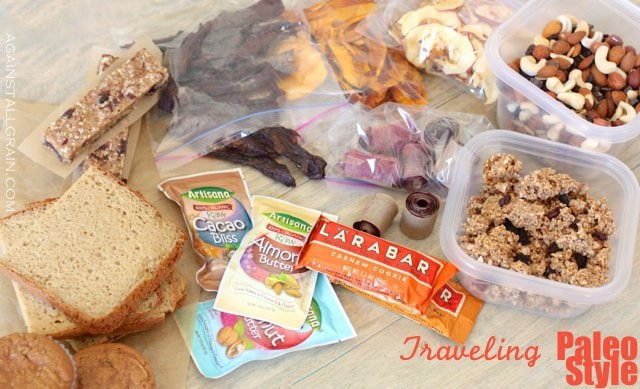 We've all been there: You're stranded in an airport or on an endless freeway in the middle of nowhere. Your stomach starts to growl. You look to the left and right and you see Hamburgers, Pizza, or sugar-loaded 'Smoothie' stands. So you head to a line and scrutinize the menu; formulating in your head the countless modifications you'll have to apply in order to transform what they sell edible to you. Your food is ready and you open up the bag only to find they smothered your salad in the cream based dressing instead of putting it on the side, or your stir fry bowl not only has soy sauce in it but also has the rice you asked them to leave off. Because rice is grain-free right? And why must they put wheat in soy sauce anyways?
We took a road trip a few weeks ago. With our two year old. We only drove for 6 hours and let me tell you, that is the longest drive I plan to make for quite a while. He actually did relatively well on the first leg to our destination. It was the way back that wasn't a cakewalk.
Speaking of cake: I found that food is the best way to distract a toddler from realizing they're confined to their carseat for hours on end. Well, food and a portable dvd player. I'm not kidding, I was reaching back behind my seat to dispense a new snack every 15 minutes.
To avoid getting stuck with an empty stomach and only fast food restaurants at your disposal, plan ahead and always carry food. I spent the last two days before we left stocking up on all of our favorite snacks so I would have grain-free items accessible to us at all times. We were fortunate enough to stay in a home where there was kitchen so I knew I'd be able to cook meals that were healthy, but it's the things that you need on the go that are always troublesome.
Here is what I brought with us. All of these things will travel well in the car or in your carry-on bag if you're traveling by air. We also packed a cooler full of almond milk and fresh fruit, but you obviously won't be able to get liquids past TSA without some sort of a warrant from a higher-power that trumps the"power" bestowed upon them.
Also be sure to see the end of the post where I prep some school lunch snacks for the week that would also be great for summertime snacking for kids!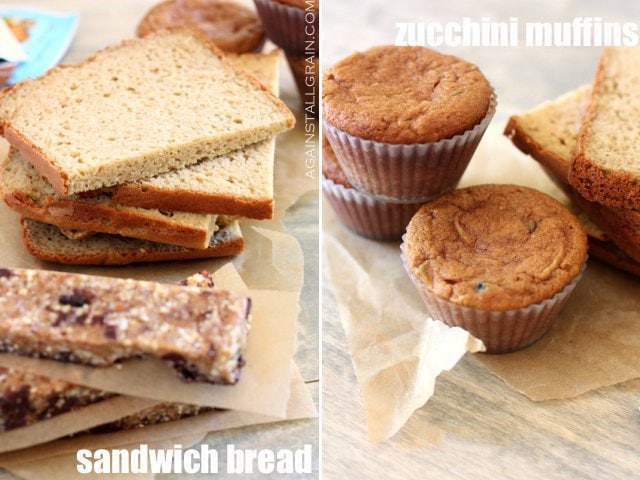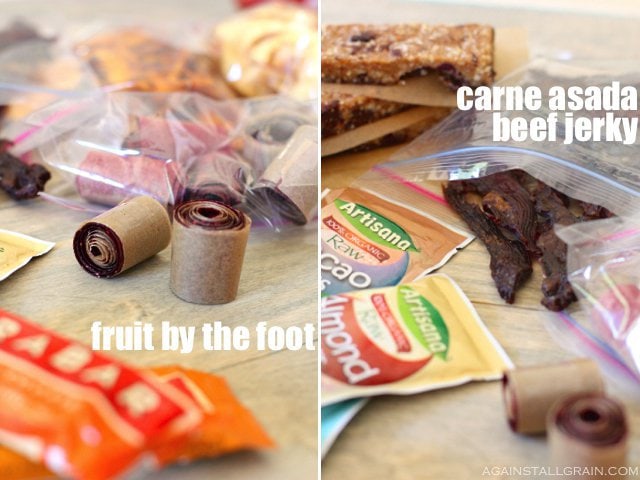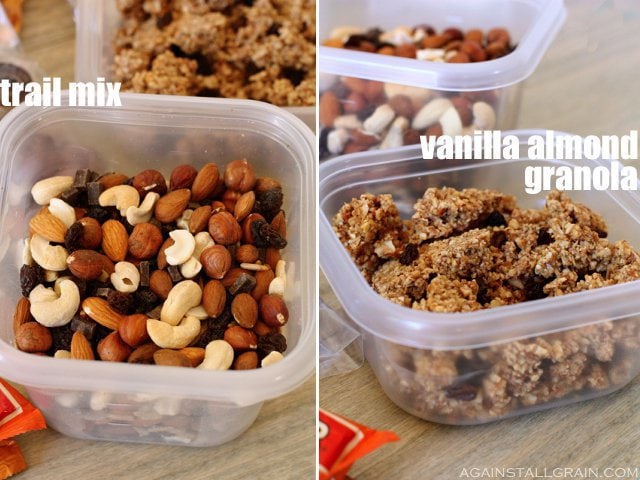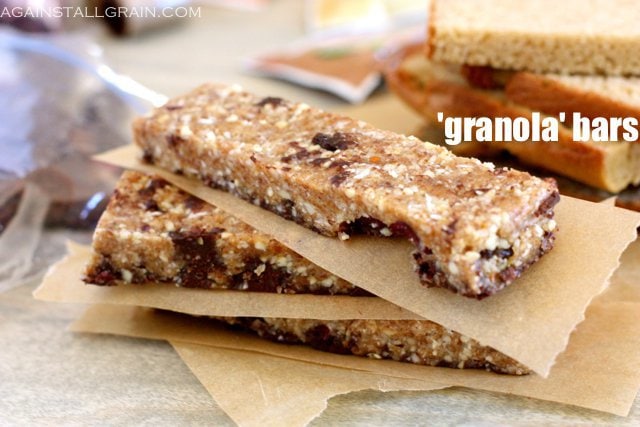 Traveling this Summer? Use these recipes to make eating on your trip less stressful:
Carne Asada Beef Jerky Recipe (recipe in Against all Grain cookbook)
Not individually pictured but helpful to have on hand:
Artisana Snackpacks:
Nut Butters, Coconut Oil, and Coconut Butter