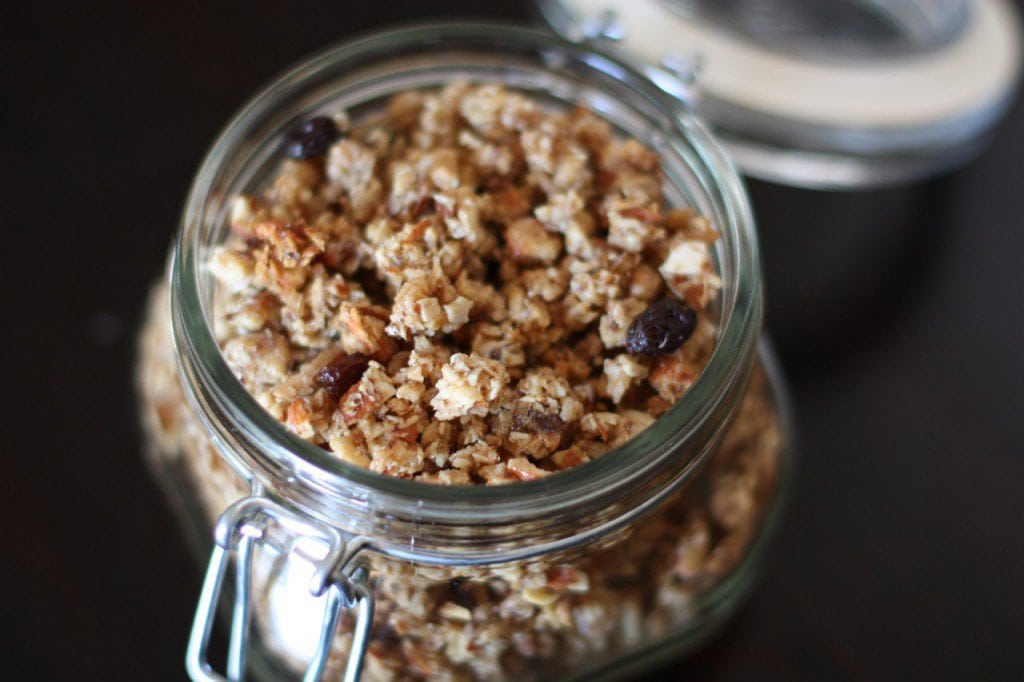 Here's an SCD and Paleo legal version of my Vanilla Almond Homemade Granola. Instead of oats, it uses a variety of ground nuts.  Soaking the nuts overnight makes them easier to digest, and drying them at really low heat preserves the valuable nutrients they provide. 

If you're counting calories, I need to warn you this granola is probably not for you. It's made up of 4 different types of nuts, which while high in good fats, definitely tap in high on the calorie scale!
This granola tastes delicious sprinkled over yogurt with fresh fruit, or with a little almond milk.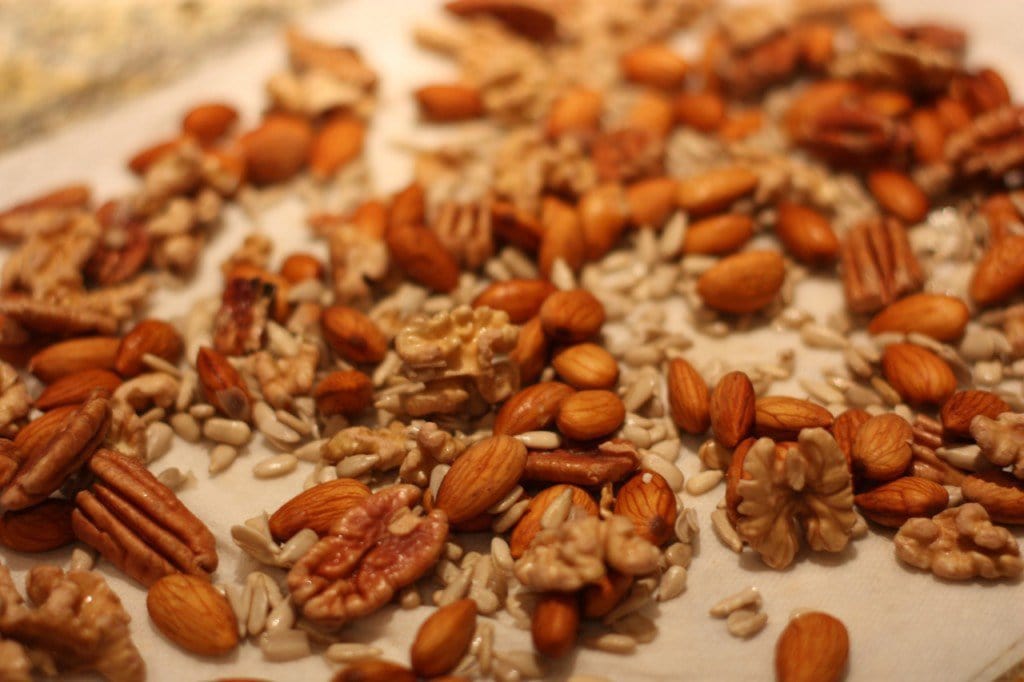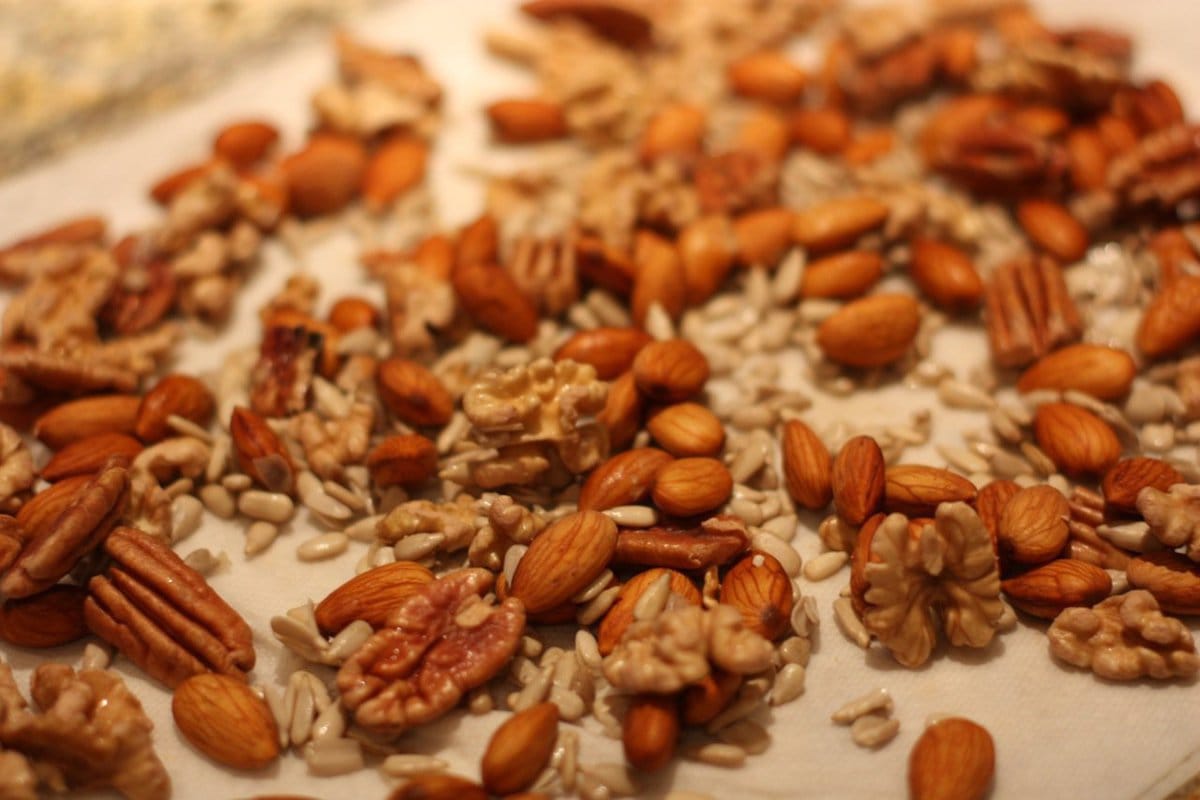 It's useful to use a food processor for nut chopping in this homemade granola!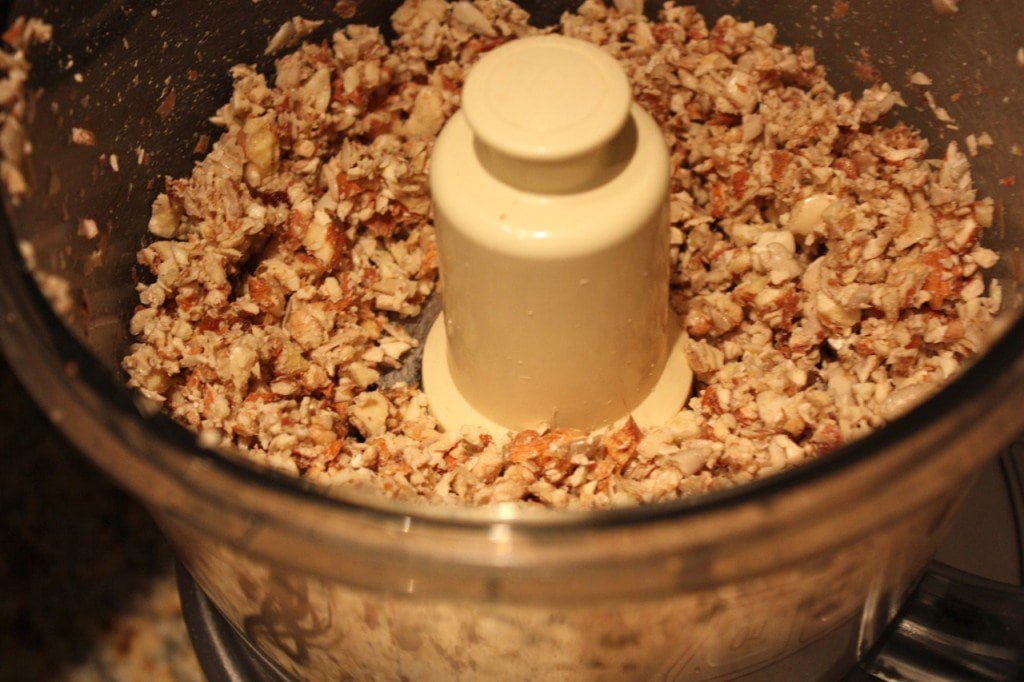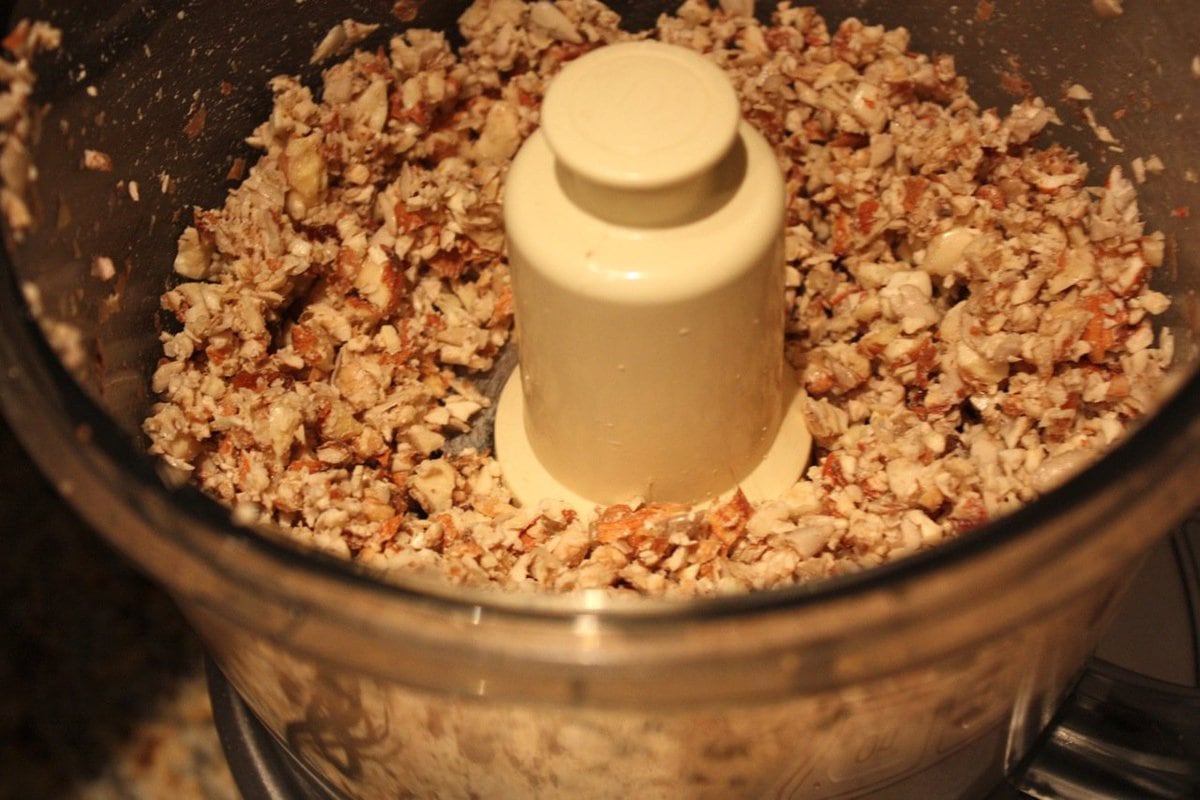 Dehydrators
Don't let the cook time fool you. Dehydrators are a great tool to set and forget your recipes. Plus, they have the added benefit of being their very own air freshener. There are not many better smells than fresh granola drying with vanilla!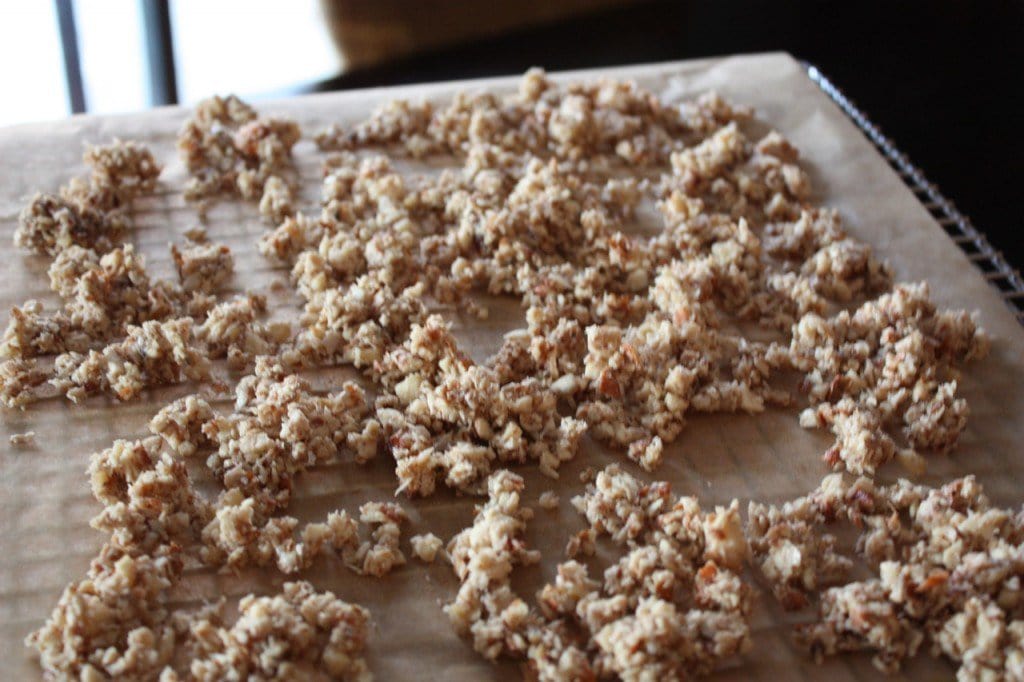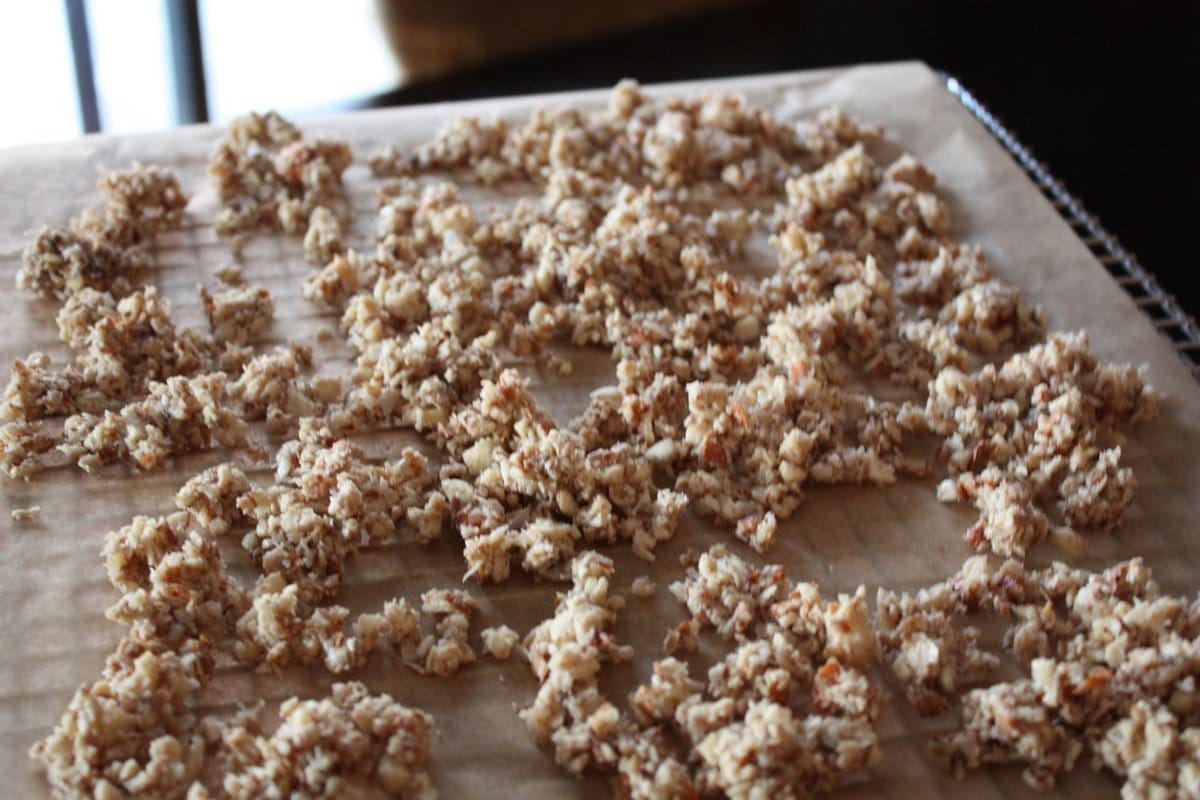 Plating / Eating
Place the granola over yogurt or simply add some almond milk for a nutrient dense breakfast that can give you energy for the entire day.