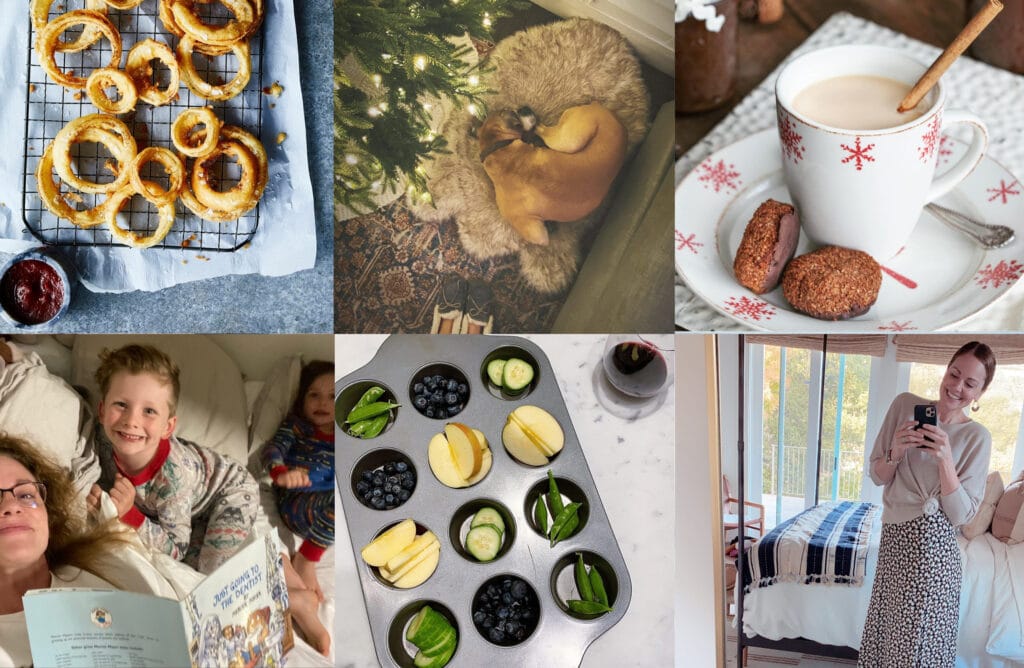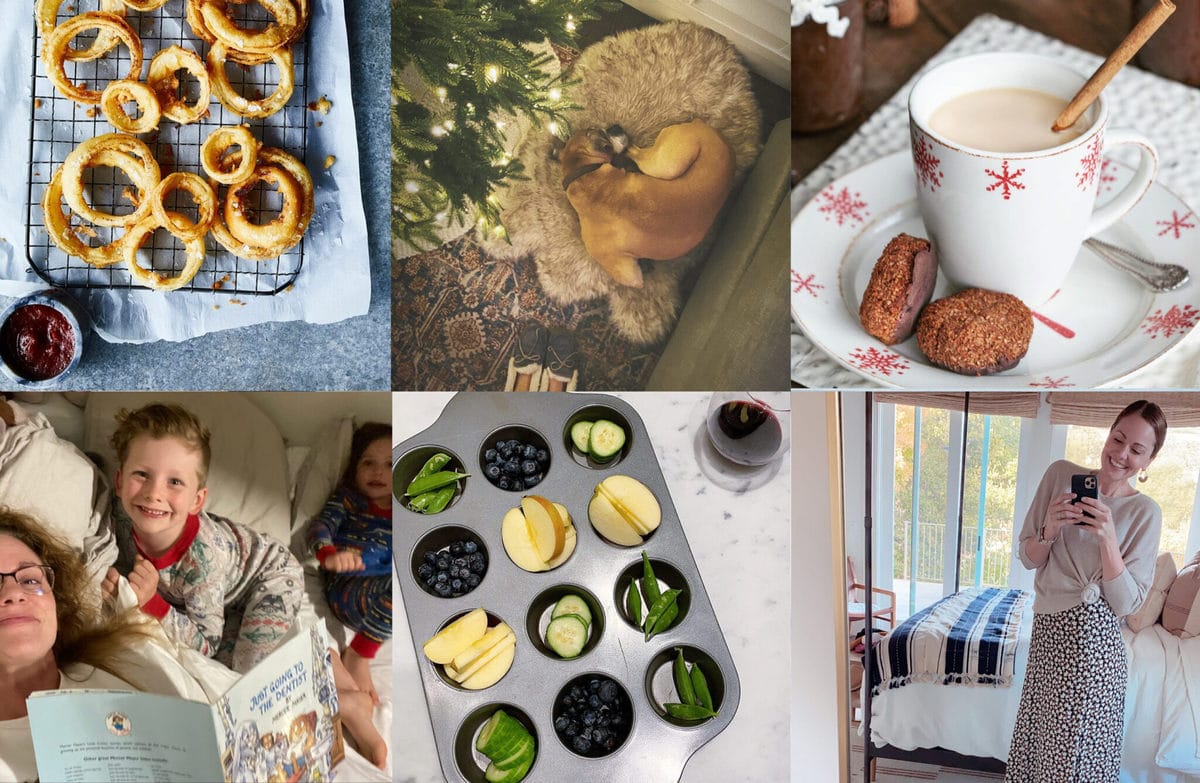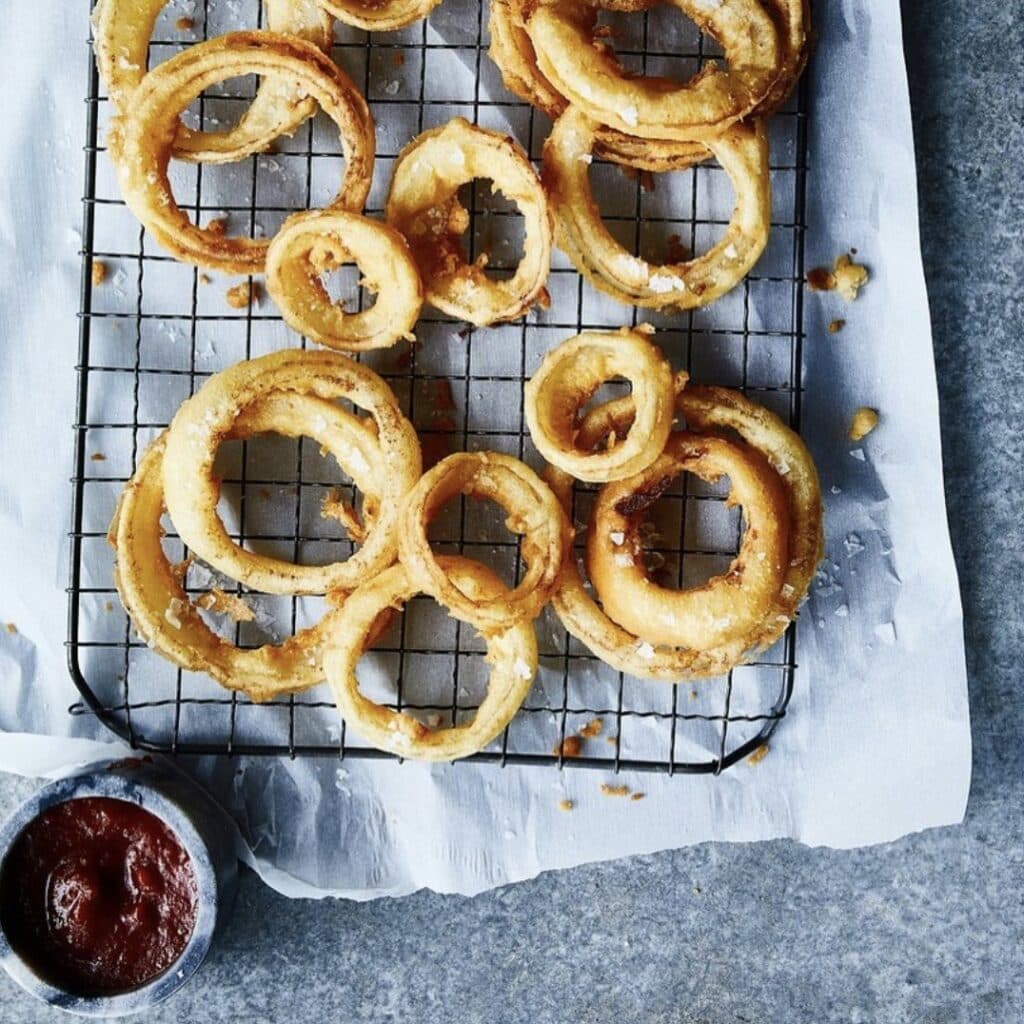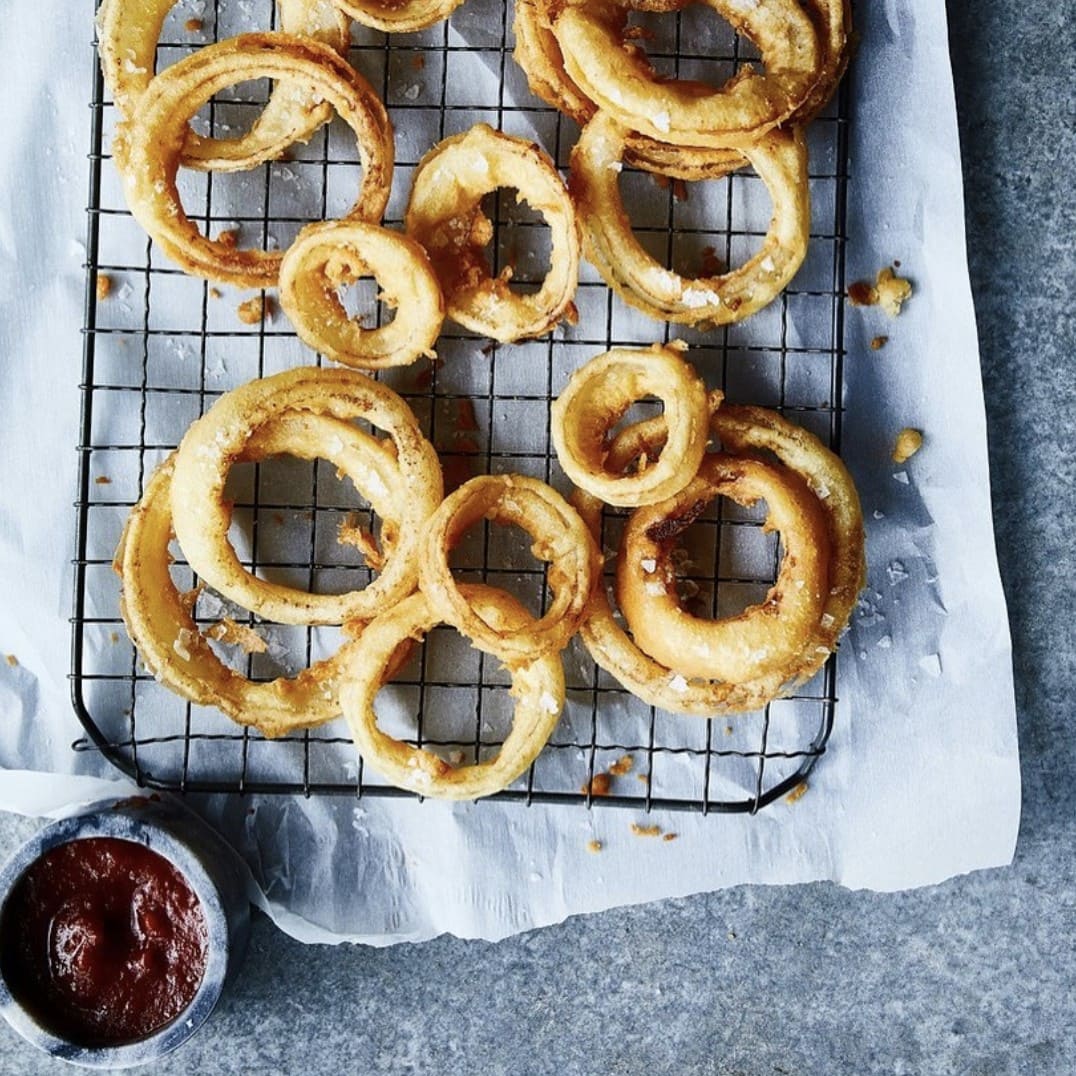 Serious question, onion rings or fries? 🤔
Melisa on Facebook says "This recipe is seriously the best. I make a ton then freeze them, and they reheat wonderfully in the air fryer:) I dip them in primal kitchen chipotle mayo if you know you know…" 🥰🥰
This recipe for gluten-free Onion Rings is the epitome of comfort food for me. They are dipped in a light grain-free tempura-like batter and fried until the onions are tender. The breading is the perfect amount of crispy, just like back in the days when you ordered onion rings with a giant milkshake at your local burger joint! You can eat them as is, or dip them in my Paleo Ketchup or BBQ sauce from the blog.
You can find this recipe on page 137 of my Eat What You Love Book – but if you don't have the cookbook yet, and you're more of a fries person, definitely check out my Seasoned Fries recipe from the blog!
📷: Aubrie Pick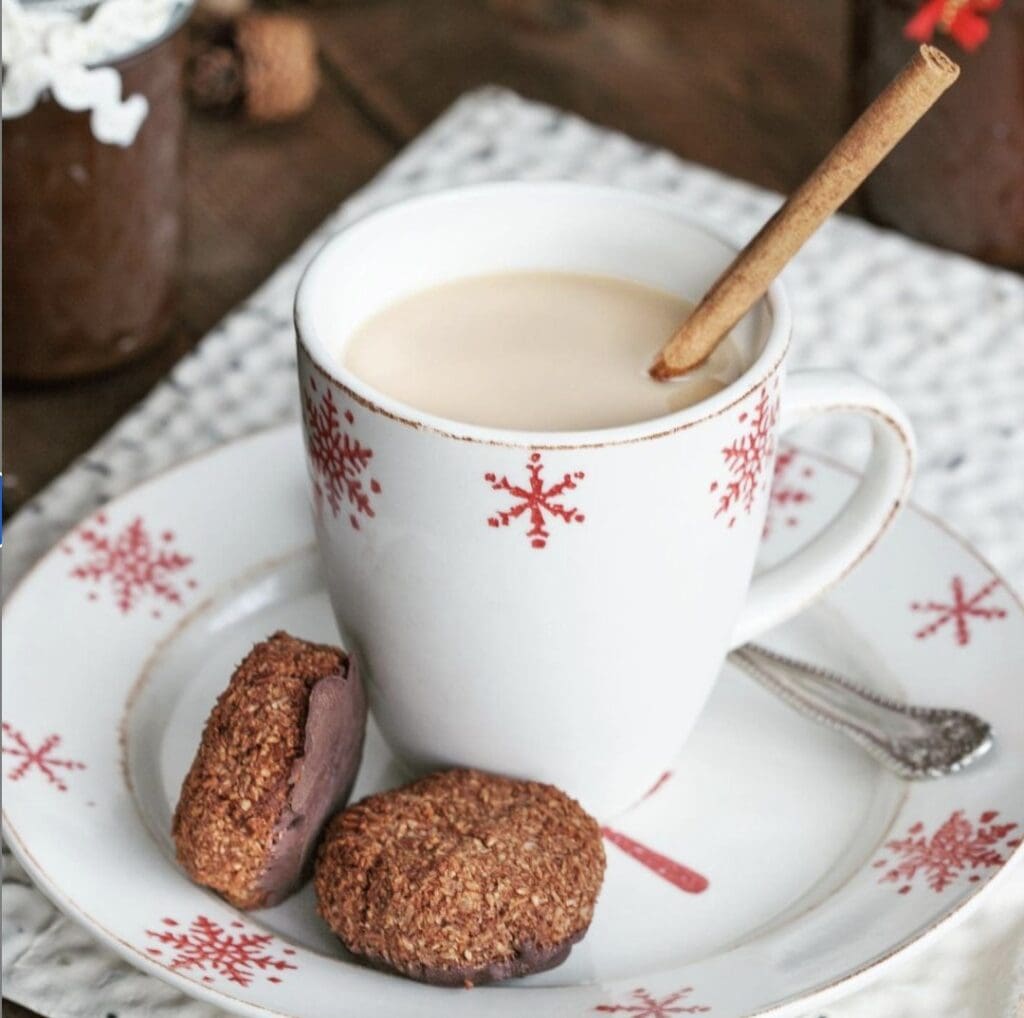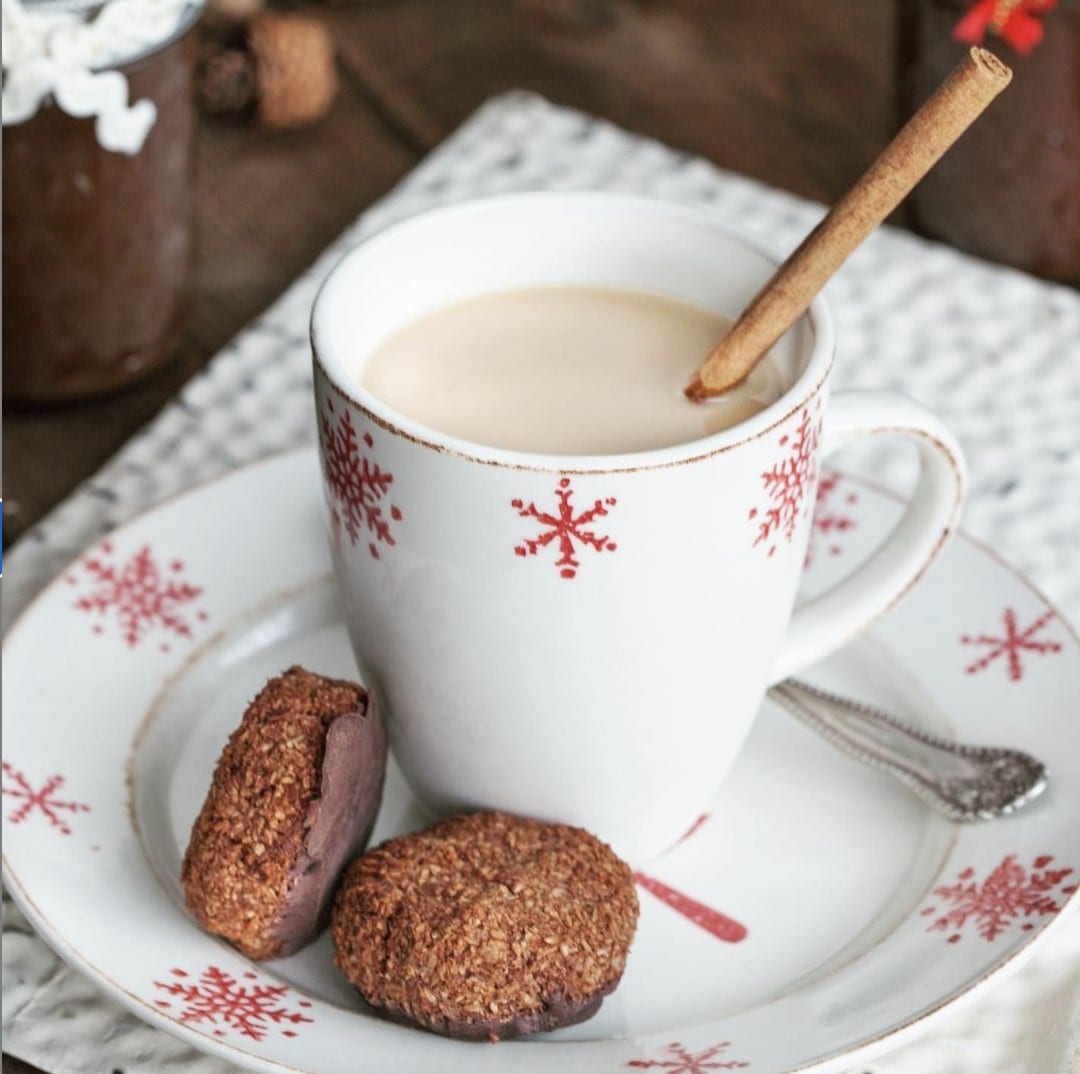 A *very* important lesson I learned early in my food blogging days – don't call a Chai latte "Chai Tea". 🤣🤷‍♀️ Chai means tea. I was promptly reprimanded back in 2012 when I titled the blog recipe that- but it's still an amazing recipe! 😂
Do you have a favorite tea to drink on a cool day? 🍁❄️
I am more of a coffee drinker, but this Chai Concentrate is one of my favorite tea recipes ever! You can make a big batch and heat as needed, or just make the spice mixture and make a fresh cup whenever you want!
I also have printable gift tags on this recipe if you want to do a little homemade gifting this year. Just heat and add dairy-free milk!
Ingredients:
10 cups filtered water
18 bags black tea (preferably darjeeling)
4 cinnamon sticks
4 star anise
3 teaspoons whole cloves
2 vanilla beans, split
3 tablespoons chopped fresh ginger
1½ teaspoons whole cardamom pods, smashed with the butt of a knife
1½ teaspoon peppercorns
1½ teaspoon ground nutmeg
1 teaspoon fennel seed
zest from 1 orange
1 cup honey
¼ teaspoon lime juice
Tap here for the full recipe!
View this post on Instagram
 I blasted the Christmas music and signed 980 pounds of books for you guys for holiday gifting!!
Stay tuned for how to order them!
AND I got to hold the first-ever copy of my Celebrations cookbook with the New York Times Bestseller title on it!
View this post on Instagram
Cranberry Sauce
Have you started planning your Thanksgiving menu yet? 🦃
I grew up on the canned version of this paleo cranberry sauce favorite. I actually never liked it and would always skip over the jelly-like substance at every Thanksgiving. Now that I've made it at home and I know what I'm eating is not full of refined sugar, I've grown to love the tart flavor paired with my turkey and stuffing. This recipe makes quite a bit, so I end up putting half in the freezer to save for Christmas time!
If you have my Celebrations cookbook, you can find this recipe in the Thanksgiving chapter on page 238. 📖 or here on the blog!
View this post on Instagram
Gluten-Free "Cornbread" Dressing
What's your favorite protein to have in dressing?? This one calls for Italian sausage and I love how it turns out! For me, Thanksgiving is not Thanksgiving without dressing (or stuffing). I choose not to bake this stuffing in the turkey for two reasons: the brined bird will make it too salty and the bread tends to get too soggy. If you want to save a little time and effort, instead of baking my "cornbread," you can use your favorite gluten-free bread for this recipe!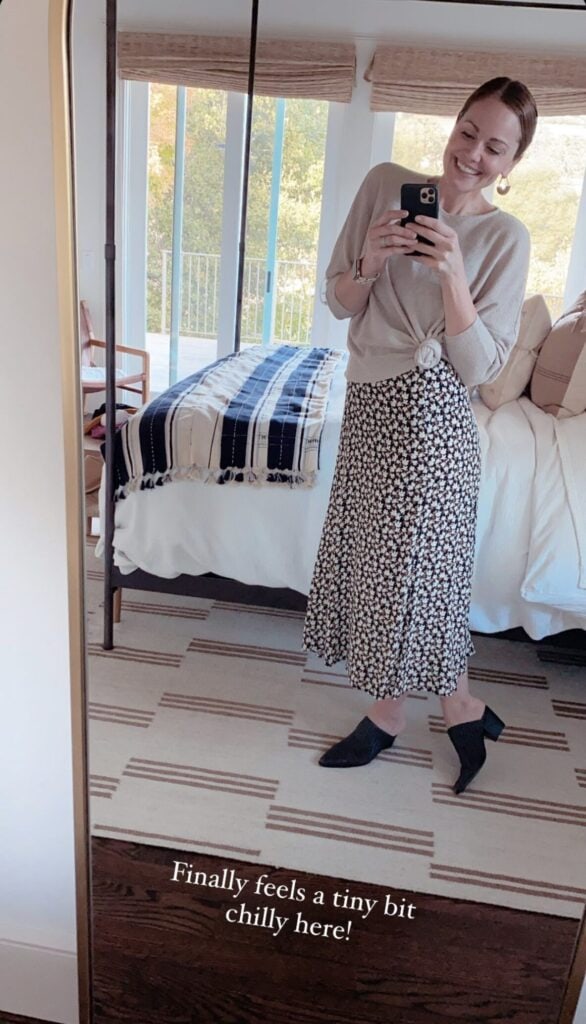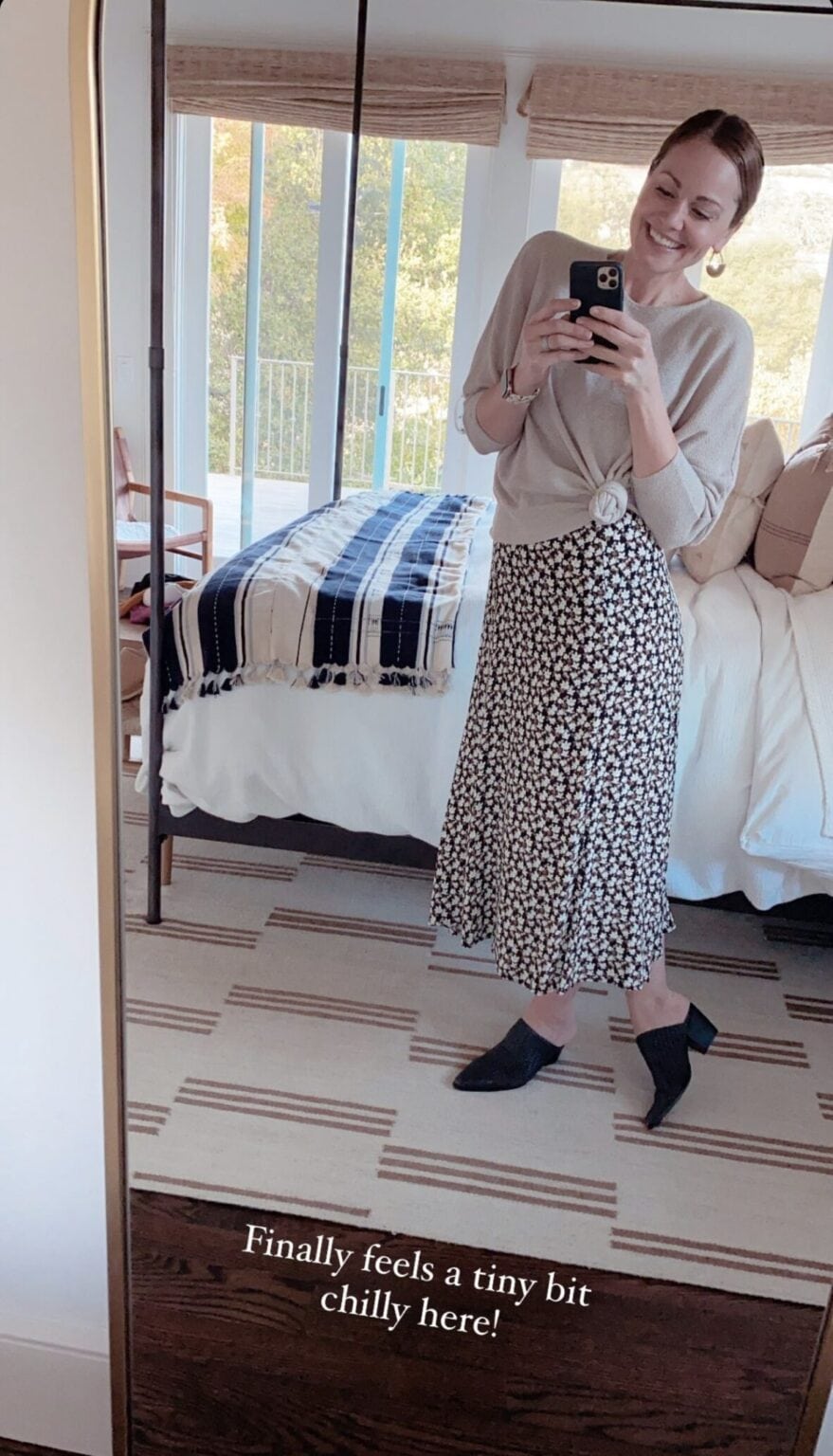 Fall weather in California calls for dressing up! 🍂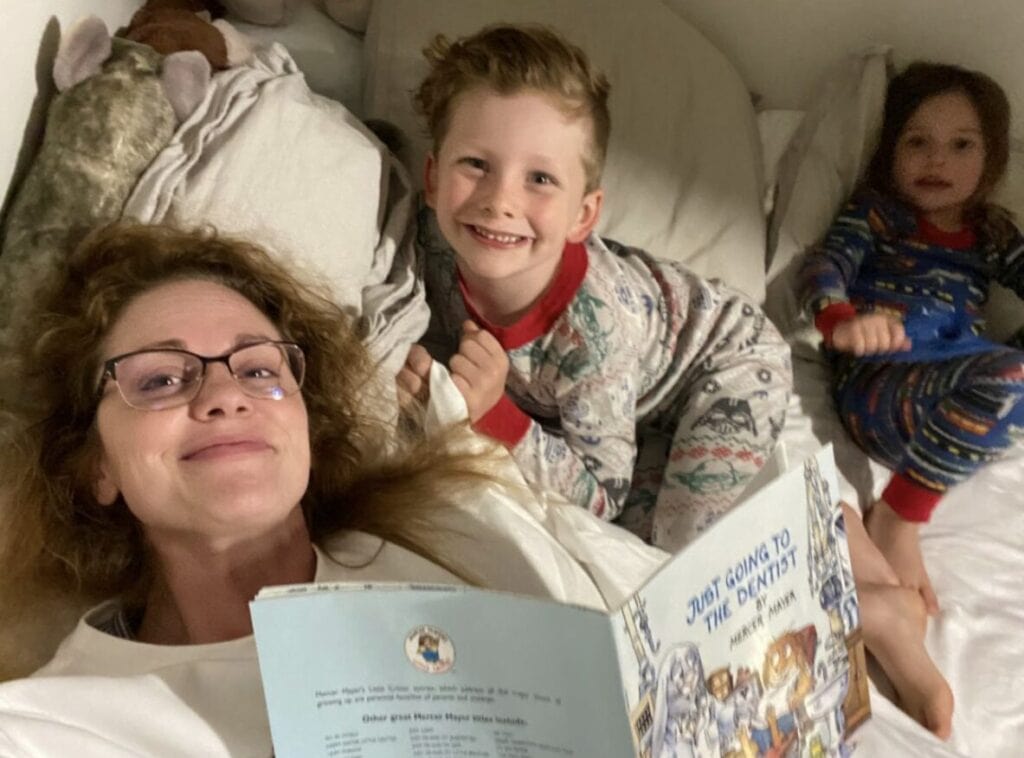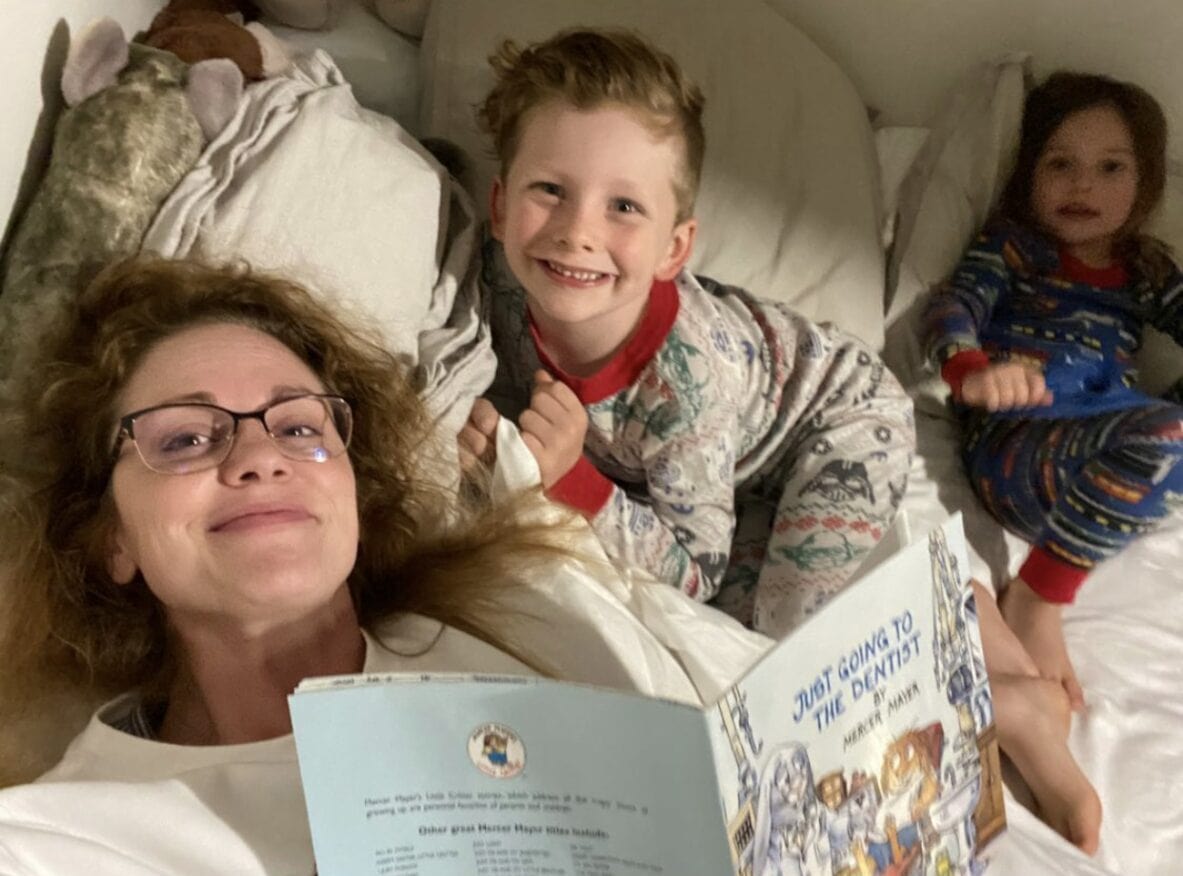 So thankful to be able to do this with them this year ♥️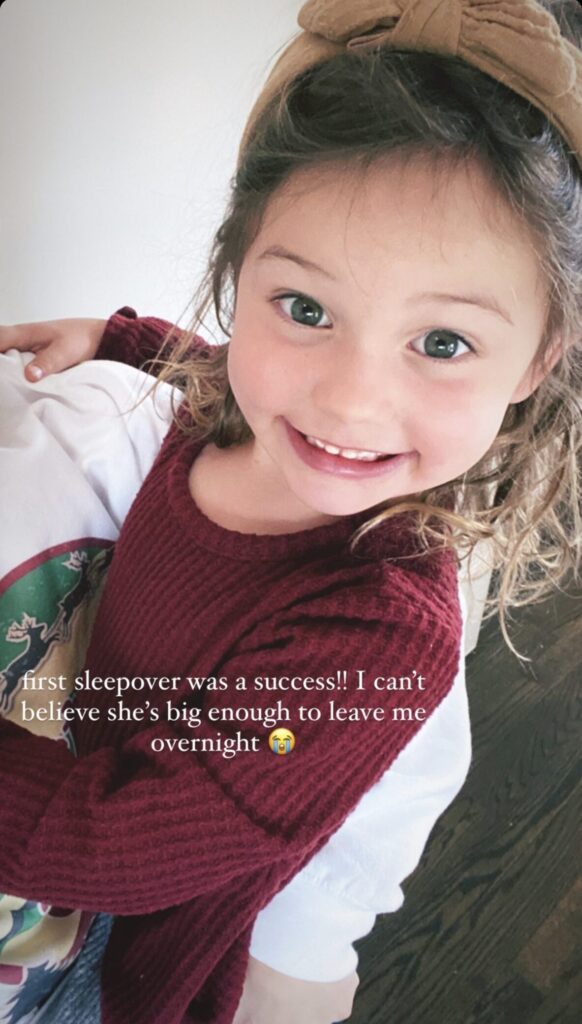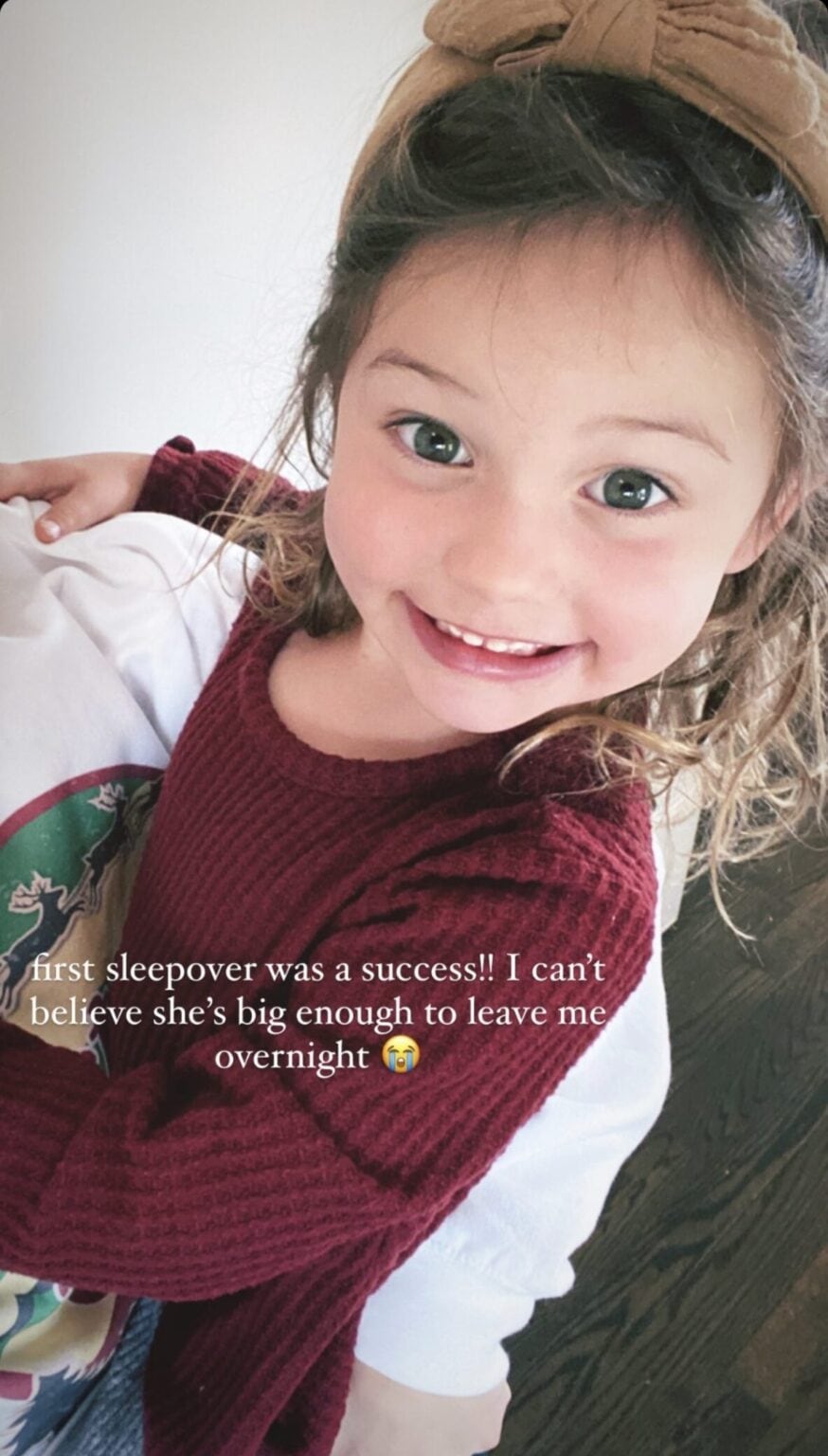 Kezia had her first sleepover at her grandparents this week!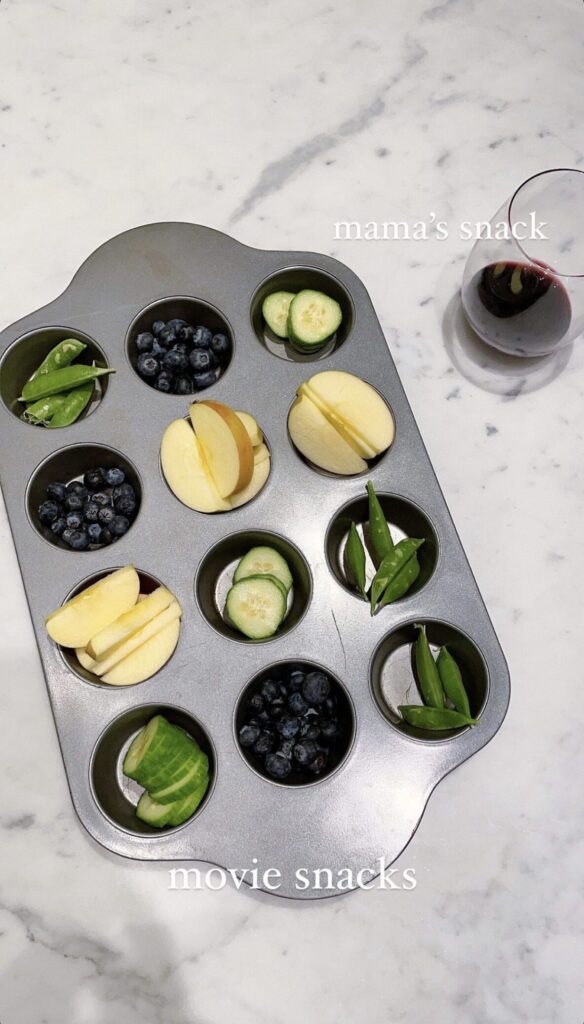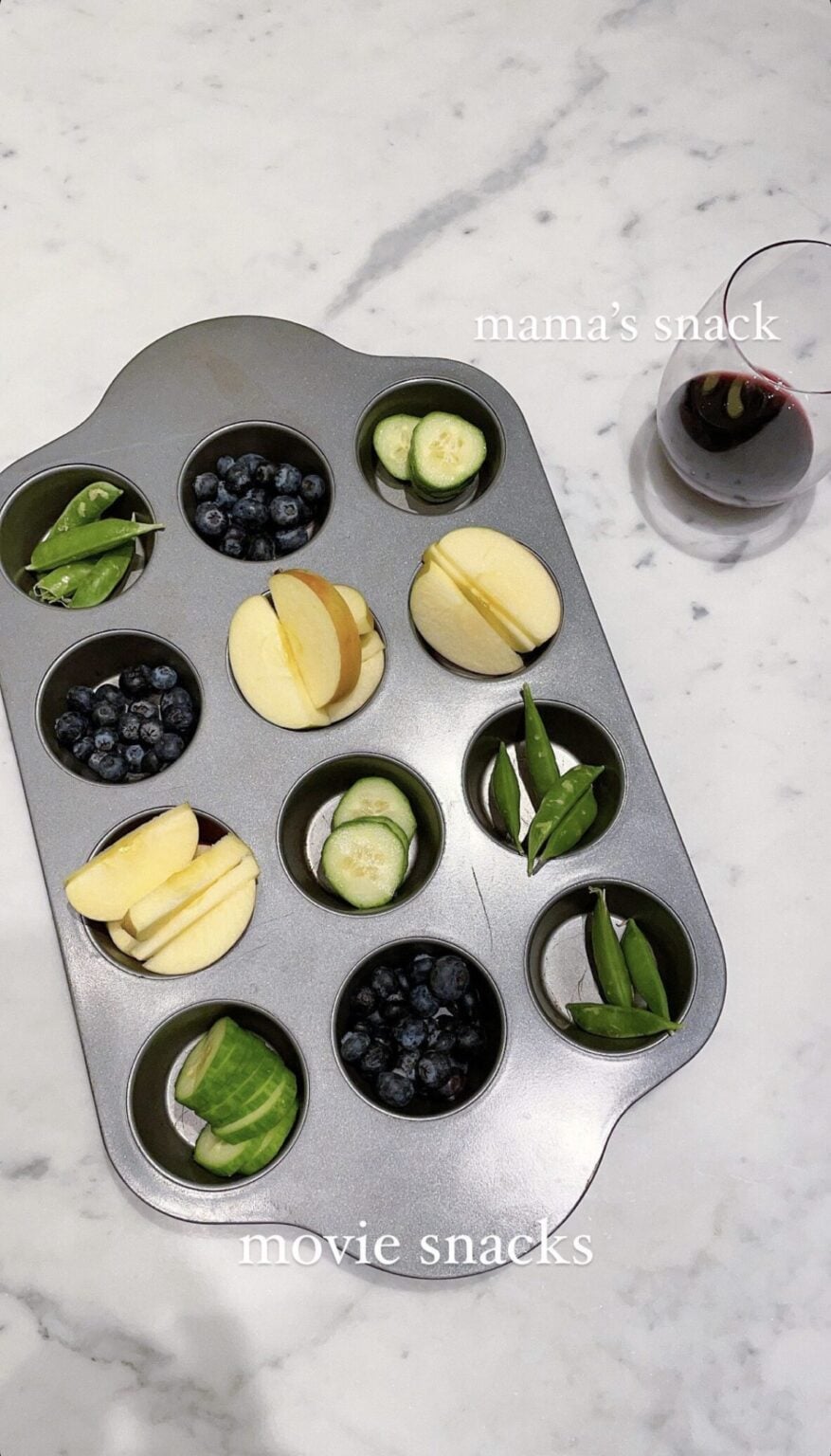 One of our favorite ways to watch a movie at home is snuggling up on the couch with these muffin tin snacks, and wine for me 😉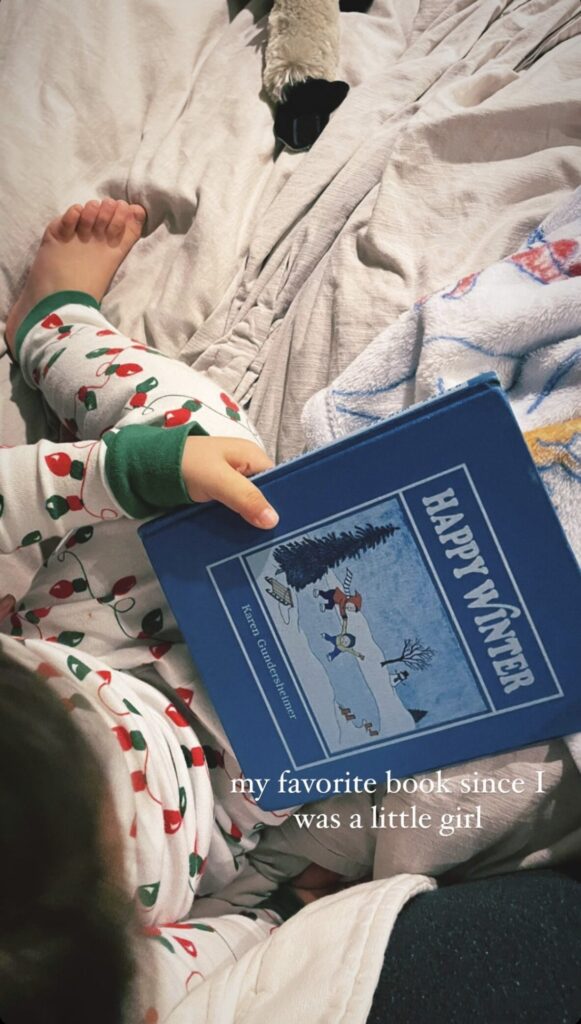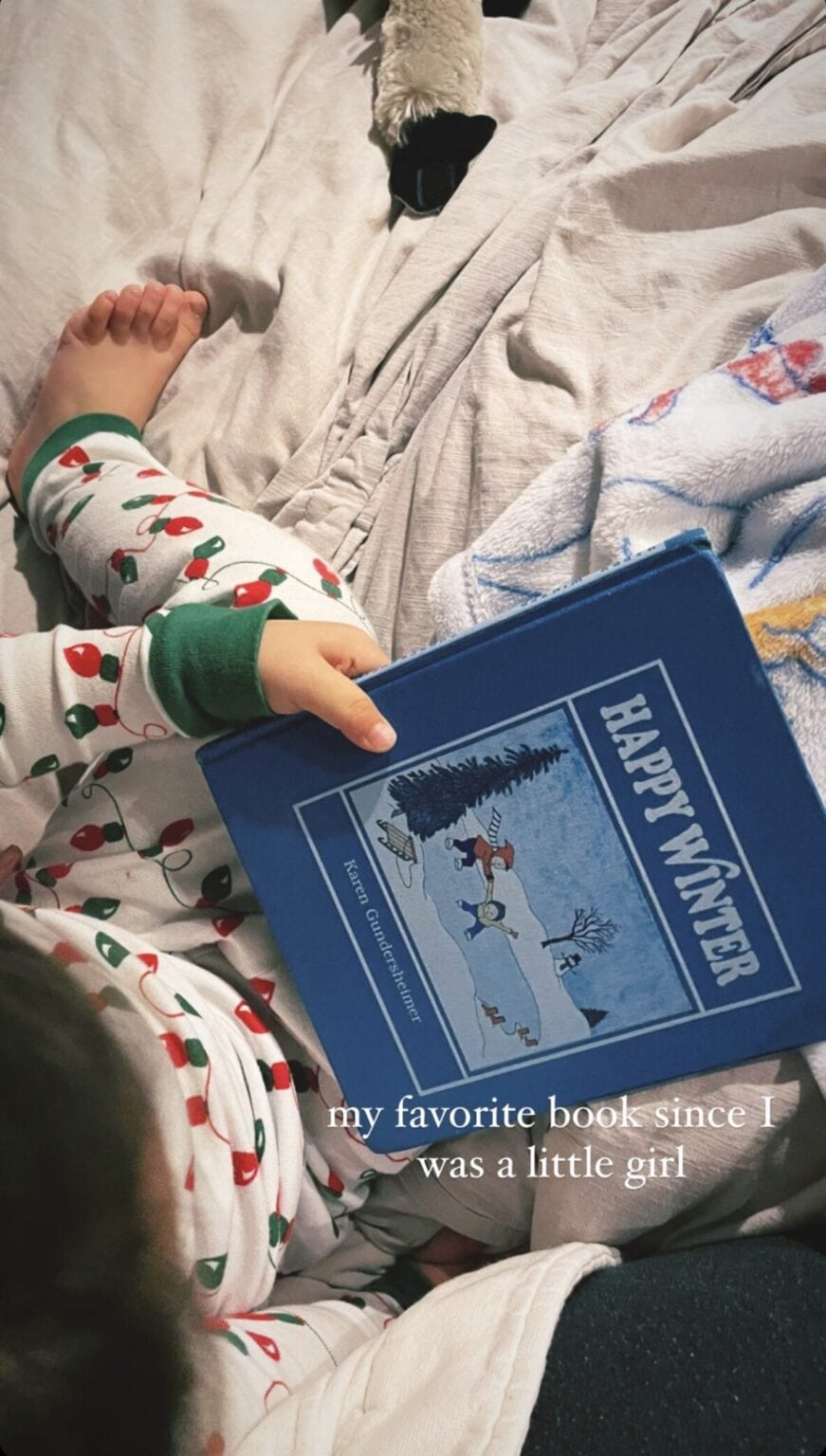 So happy to be sharing so many of my childhood memories with them ♥️♥️♥️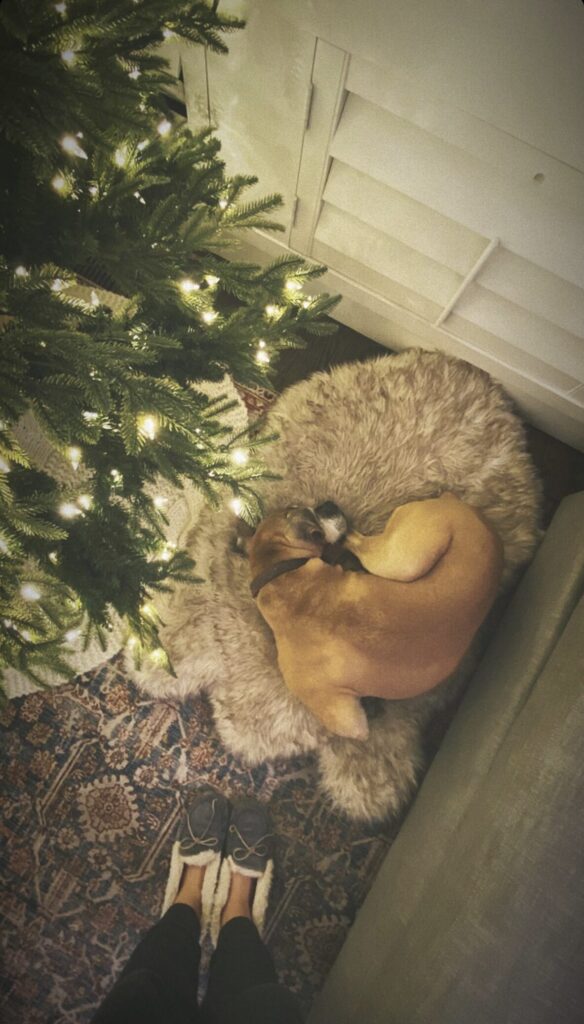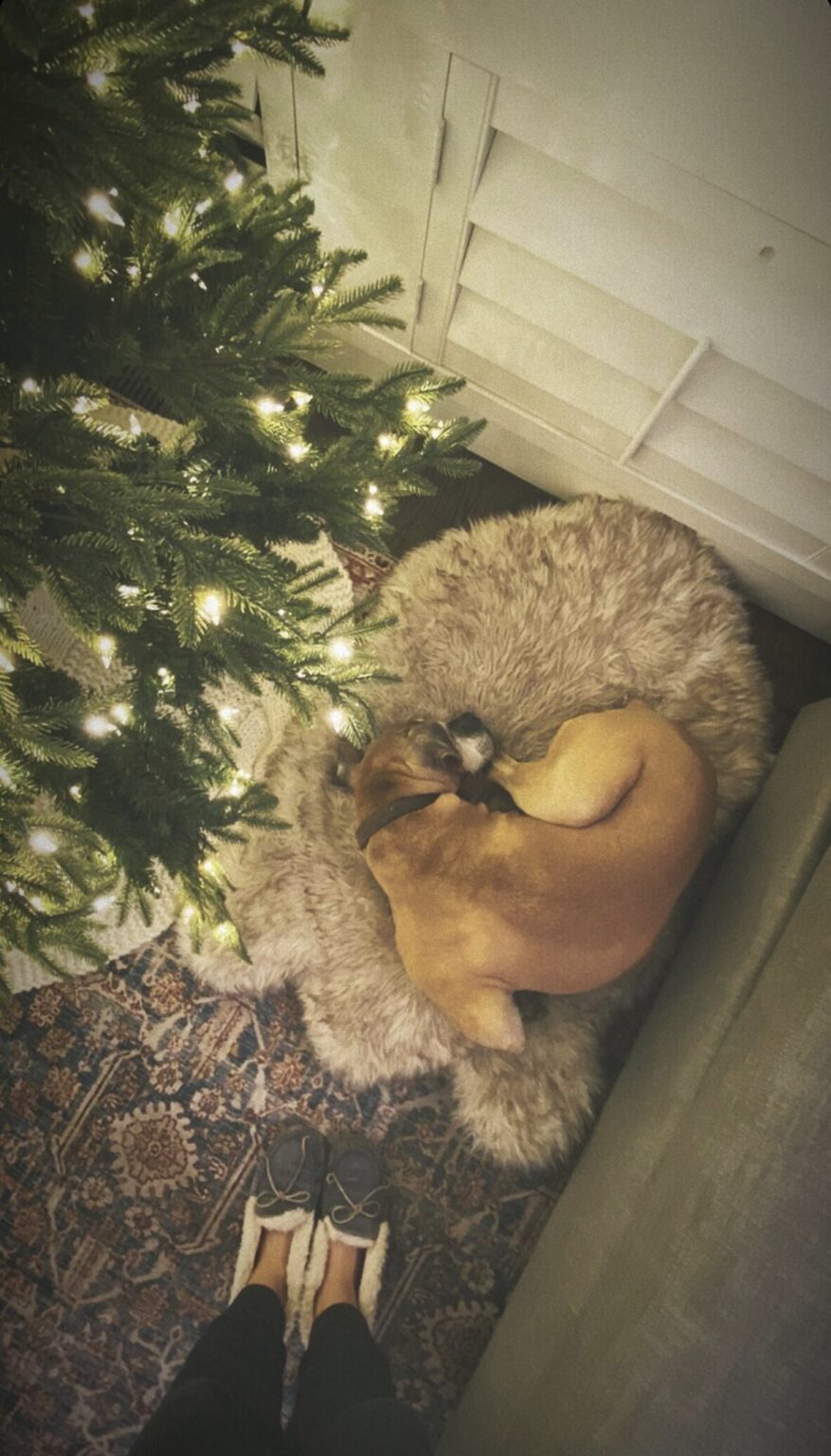 And to all a goodnight! 🎄🐶