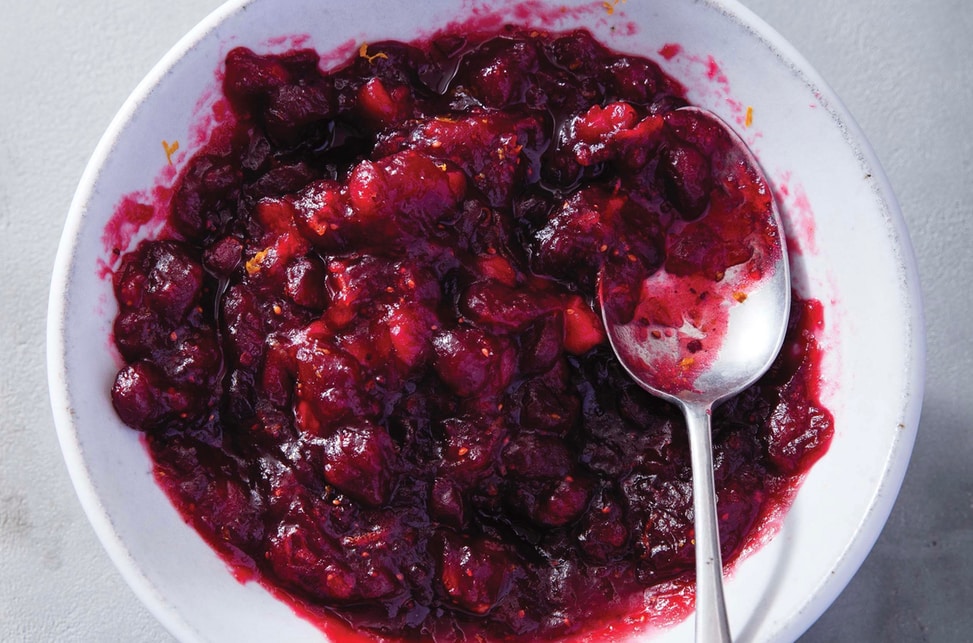 I'm sharing a recipe with you from my cookbook Celebrations for free today! It's my favorite paleo Cranberry Sauce and I made a video to show you just how easy it is. Keep scrolling for the recipe!
Watch the Video
I grew up on the canned version of this paleo cranberry sauce favorite. I actually never liked it and skipped over the jelly-like substance at every Thanksgiving. Now that I've made it at home and know that what I am eating is not full of refined sugar, I've grown to love the tart flavor with my turkey and stuffing. This recipe makes quite a bit, so I end up putting half in the freezer to save for Christmastime.
If you have leftovers you can swirl a couple of tablespoons into my Pumpkin Muffins, or use it in place of the cranberry compote in my Gingerbread Cranberry Cake from Celebrations (page 290).