If you came to any of the stops while I was on tour, then you had the opportunity to taste the amazing seasoned sweet potato fries that the caterers made from my recipe in Eat What You Love. Each stop had a unique spin in the way they tasted, but all of them were great! It was kind of fun getting to each stop and seeing how they would vary. The one constant though – they were all served with The New Primal, my presenting sponsor of the tour, paleo, and sugar-free bbq sauce.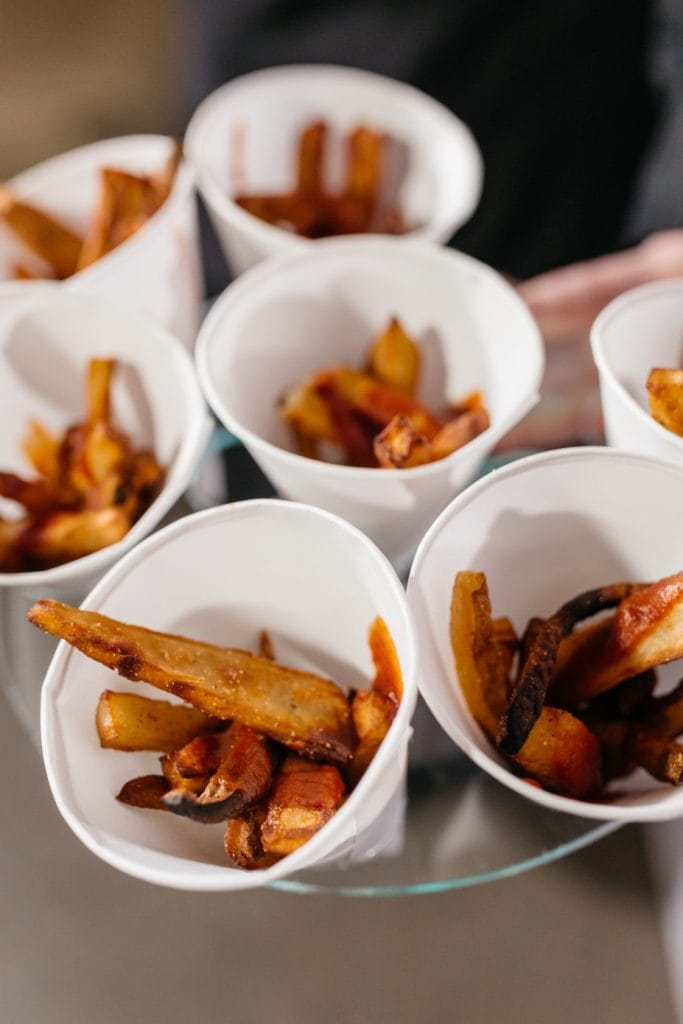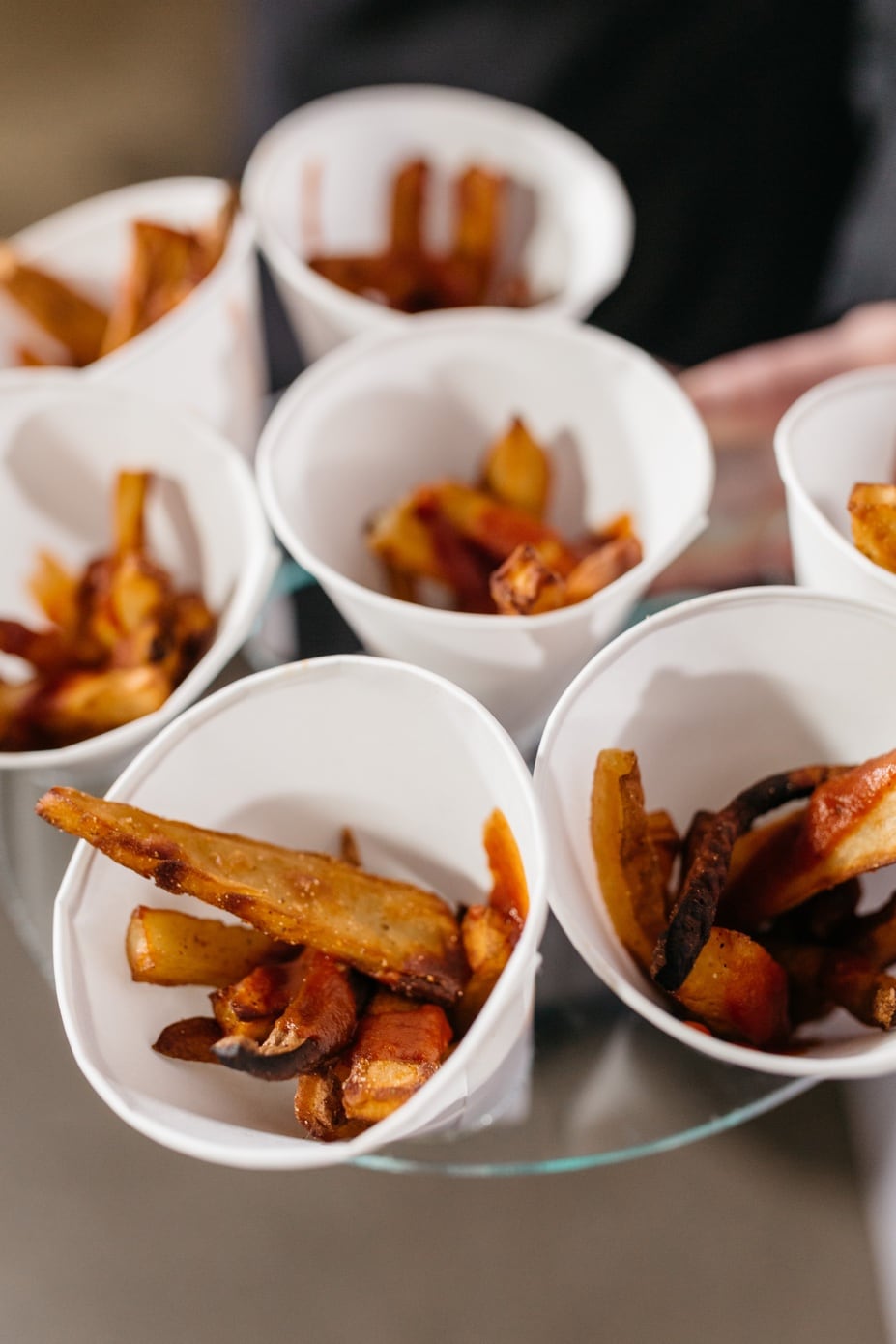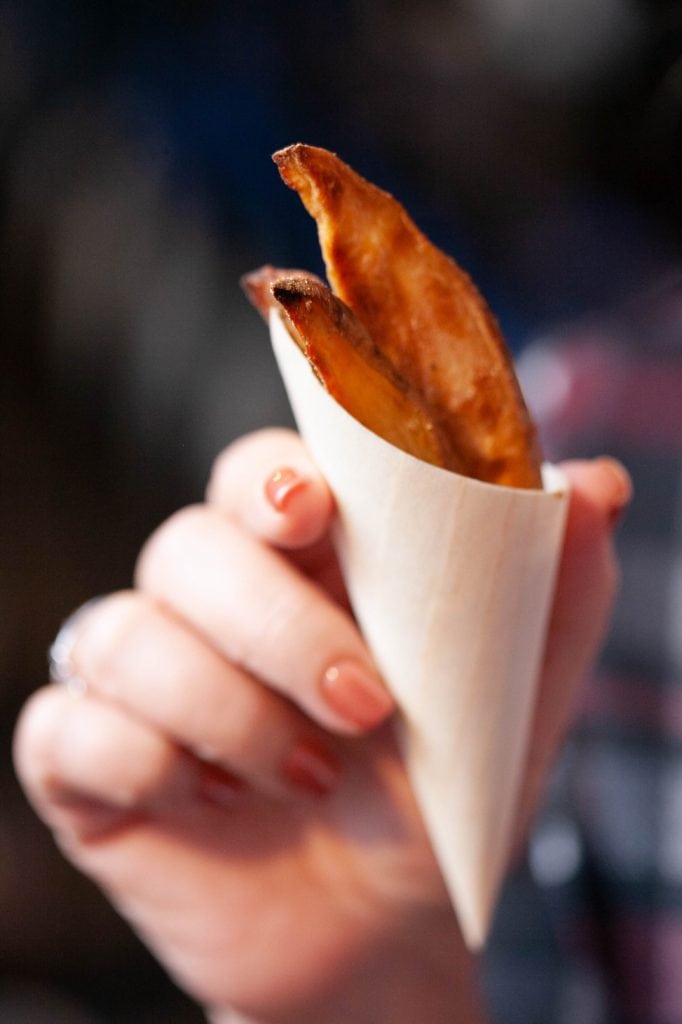 I was a huge fan of frozen seasoned french fries until I looked at the back of the bag one day and saw the ingredients. So many of the fries from these popular brands are coated in flour or cornstarch with seasonings that have surprising, unnecessary ingredients that can seriously affect my health. Naturally, I decided to create my own that would be just as good without the negative side effects!
In this recipe, I took inspiration from the seasoned fries at Red Robin, one of my favorite restaurants growing up. The seasoning has the most amazing mixture of zest and spice and really mimics those heavenly bottomless fries they serve. While the fried version comes out more crispy and reminiscent of twice-fried restaurant fries, I've also included a baked version below.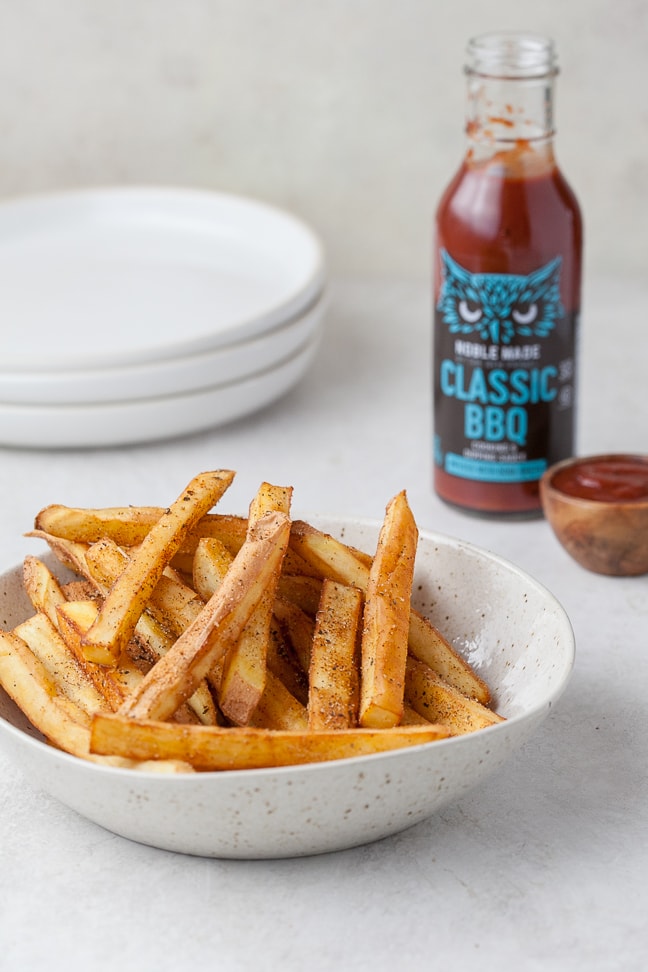 Here's some really great news- The New Primal has released a bottled bbq sauce that pairs perfectly with these fries. Their bbq sauce is not only delicious, but it has amazing ingredients that I have confidence in and trust. I've been asked to try pretty much every paleo-friendly bbq sauce on the market, and this is the first one that made me question whether continuing to make my own homemade was worth it or not! It's completely free of sugar and it's infused with gut-healing bone broth. I am very excited that with The New Primal I can always have a great BBQ sauce on hand, especially when I don't have time to whip up a batch. Read on for a special 30% off offer from them!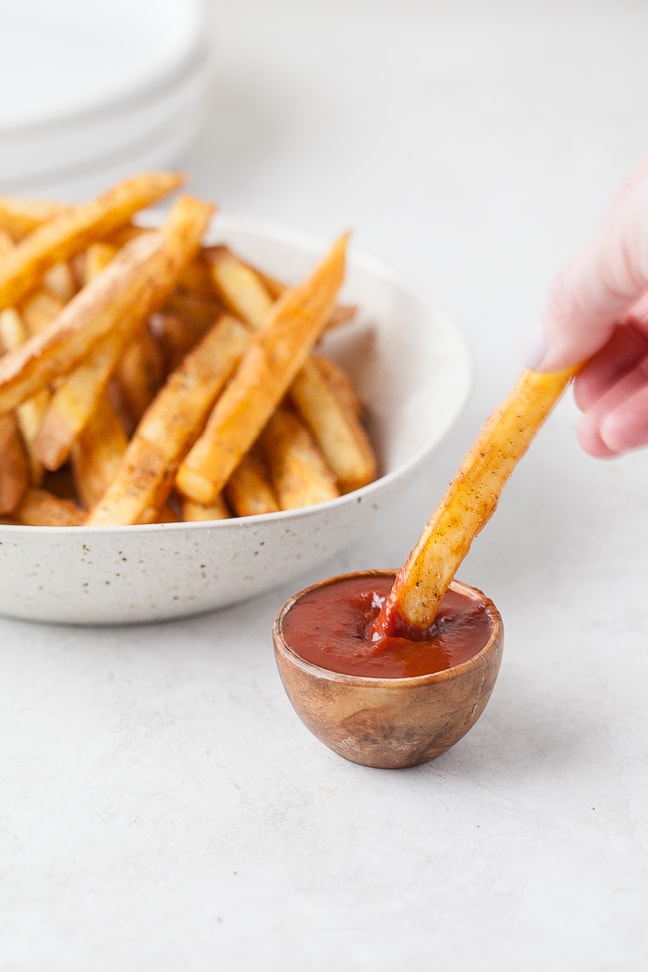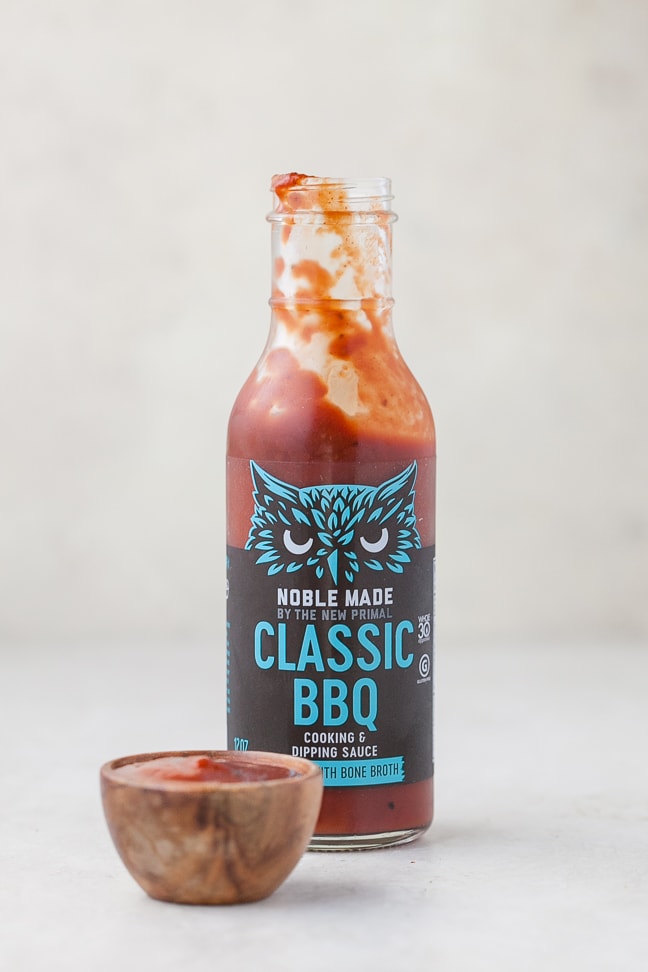 The New Primal is a brand that I love for so many reasons. One is that I trust their ingredients, and two is that I respect their purpose. They are running a campaign right now that is about enjoying meals with community and intentionality. It's called Return To The Table, and I absolutely love the concept. Let's try to have 100 Meaningful Meals shared and around a table in 2019. If you're interested in learning more, you can read all about it here.
They are so appreciative of the support and love they saw from you guys during my tour and on social media, so as a thank you – they're offering you 30% off when you shop their products! My kids are obsessed with their kid-friendly line Snack Mates (we honestly go through a pack a week) so I'll be stocking up on the Classic Beef and Turkey Snack Mates, the Beef Thins and Lightly Peppered Turkey Sticks for Ryan and me. And lots and lots of bottles of Classic BBQ sauce.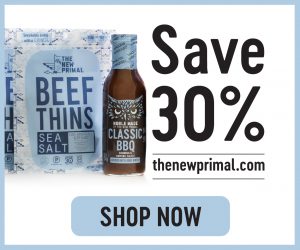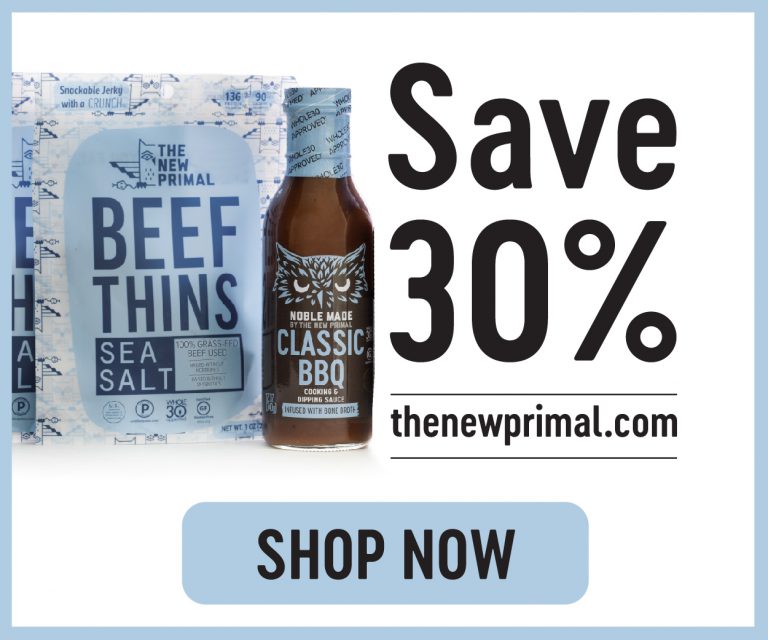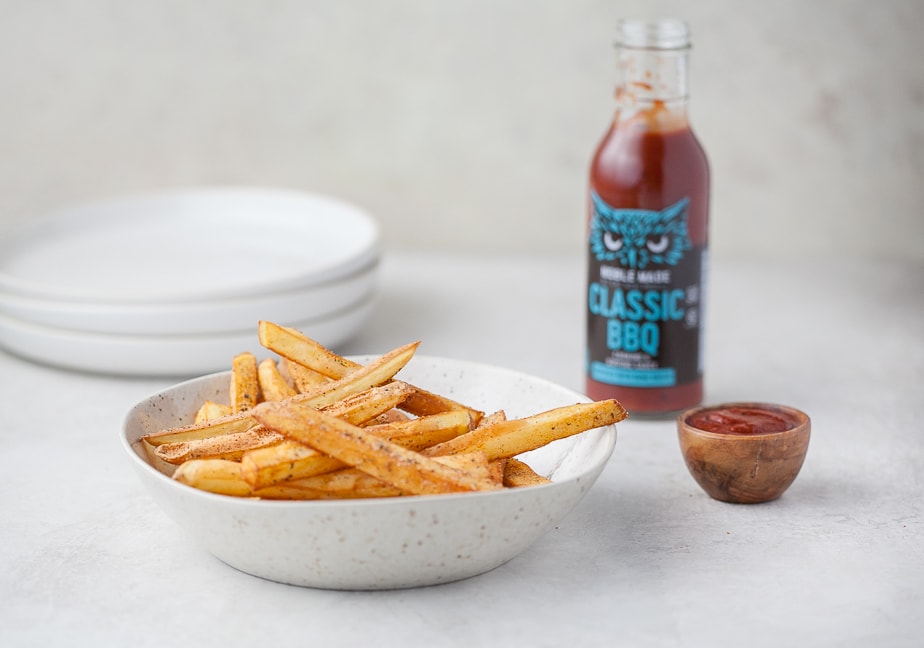 I partnered with The New Primal for this post. I was compensated for my time in developing the recipe. My opinions are always my own and I only partner with brands I personally use, trust, and want to share with you.