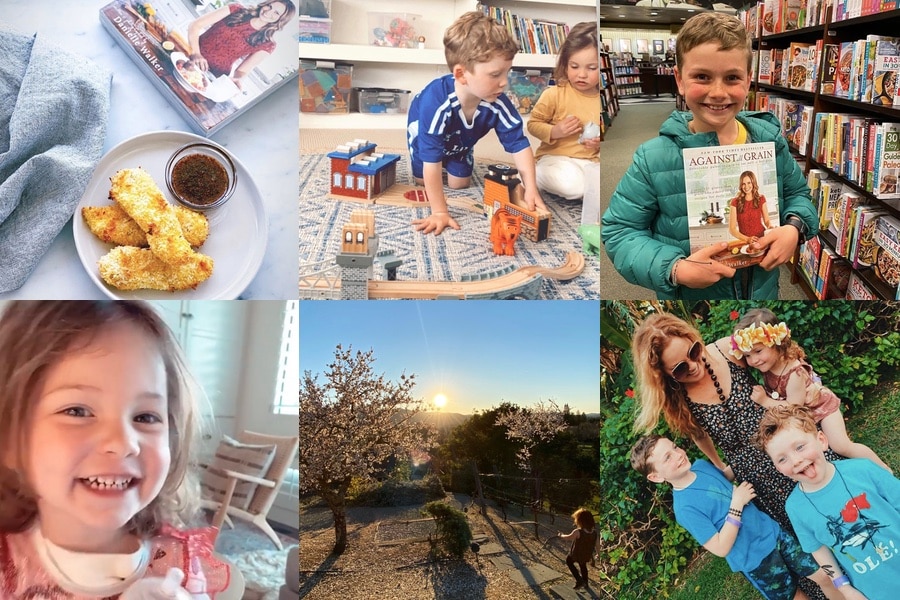 Hi friends, how's everyone doing? We're slowly settling back into our normal routine after our wonderful vacation to Hawaii. I already miss the morning sunshine and endless poke. This digest will give you a look at a couple of recipes that I'm loving this week, a few more highlights from our trip, and a look at Kezia's GORGEOUS room designed by Becki Owens!
🐠🐟🦀
repeat.
this was such a cool experience! the kids all loved it and we saw so many whales!
🐳🐳🐳
bye, for now, Maui 🌺
Ryan bought this piece of "art" as a surprise for me. He thinks it's hysterical. I think it's creepy! 😆😂😆
 I found the company he ordered it from and they offered you all a discount 😉😉😉
👉 use ARTWALKER to save 10% from Nobilified
Ryan and Asher are in AZ for their annual Athletics Spring Training boy's trip and he sent me this photo last night. 🥰
I don't know about you other parents of nine-year-old boys, but I can barely ever get him to give me his authentic smile in a picture these days.
This is his real deal smile it made my heart so happy to see how proud he was to find his mom's book on the shelf. That's our only goal in life as moms, right?! Ps he was 3 when we shot the photos of our family for this book!! 😭😭
What's your favorite dish at a Thai restaurant?
For me, it's Tom Kha Gai or a Red Curry with seafood. And while Pad Thai is delicious, there's usually no chance of it settling well with me. A plate of rice noodles in super sweet sauce and garnished with peanuts. 😬
I spent some time in my kitchen testing out different variations and additional ingredients to recreate it. In the end, I think it makes a really great alternative with a fresh spin to the traditional Pad Thai that so many of you love!
It's loaded with vegetables, and the paleo sauce achieves a similar flavor to the traditional but instead calls for almond butter, tahini, and coconut aminos. You can easily keep it vegetarian for a filling Meatless Monday dish, or add the shrimp or some chicken for extra protein.
Click here for the recipe!
An oldie, but a goodie! I first created these gluten-free Coconut 🥥 Crusted Chicken tenders 8 years ago for my blog and included them in my first cookbook Against All Grain in 2013 because you all loved them so much!
They're paleo, AIP, and allergy-friendly, being dairy, egg, and tree-nut free. And they freeze really well to have on hand for babysitters or nights when your kids are picky (80% of the time?! 😂) and don't want the dinner you made. 😆
Kezia's room is finally all complete and I think it's still my favorite room in the house, just like it was at our last house! Tap the link in my bio to see the photos from her old room when she was teeny tiny 😍🥰😭. Becki Owens designed such a sweet space for her when we converted our master closet to be her nursery, and I was able to pick every single thing up and move it here to our new house. It all fit perfectly. I was even able to find the wallpaper again that we used the first time. The only difference is that cream chair is no longer white and has a bazillion stains (concealed by this great filter) and I needed a lot more wallpaper 😆. What 3rd-time mom is silly enough to buy a white rocker?! 🙋‍♀️ Her new room is so bright and airy and I love that everything can grow with her.
Ps – she's still in a crib and I can hardly believe it. My boys were climbing out around 22 months. She'll be 3 in June and even though she can easily get in and out when she wants to, she has no interest in doing it at bedtime or naps so she's staying in it until she does! Bed training a toddler sucks. 😂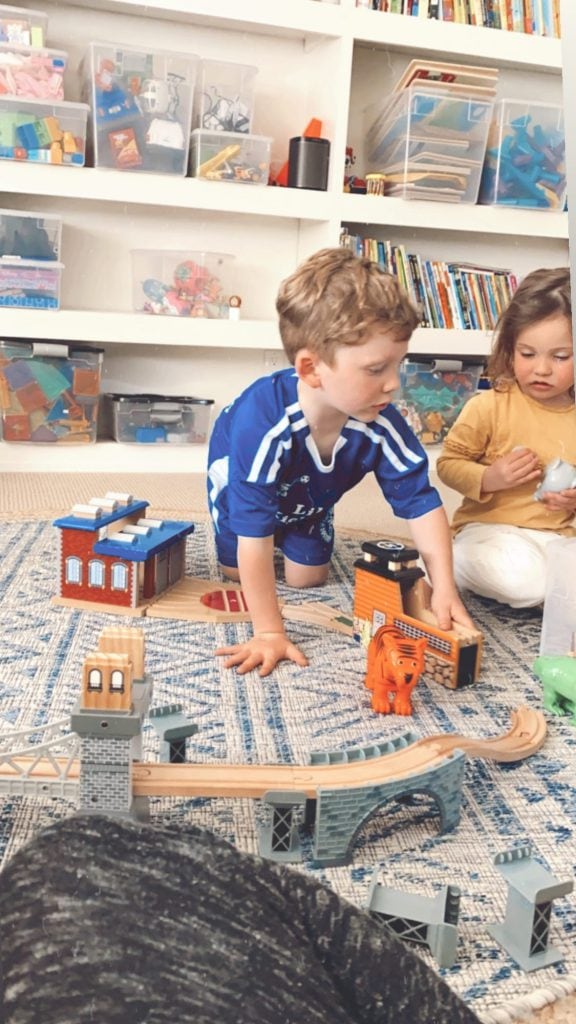 My little loves ❤️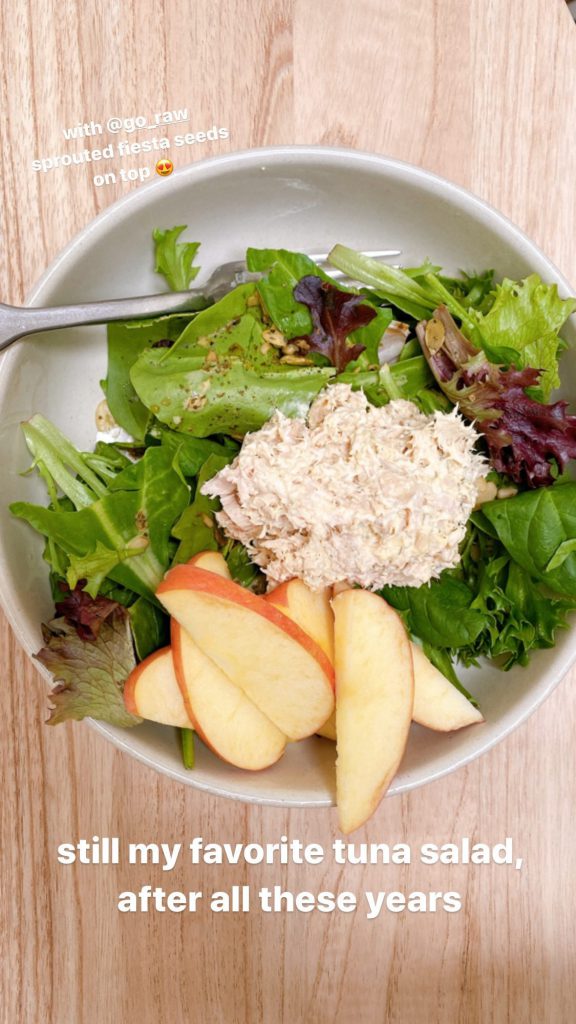 Have you made my Favorite Tuna Salad??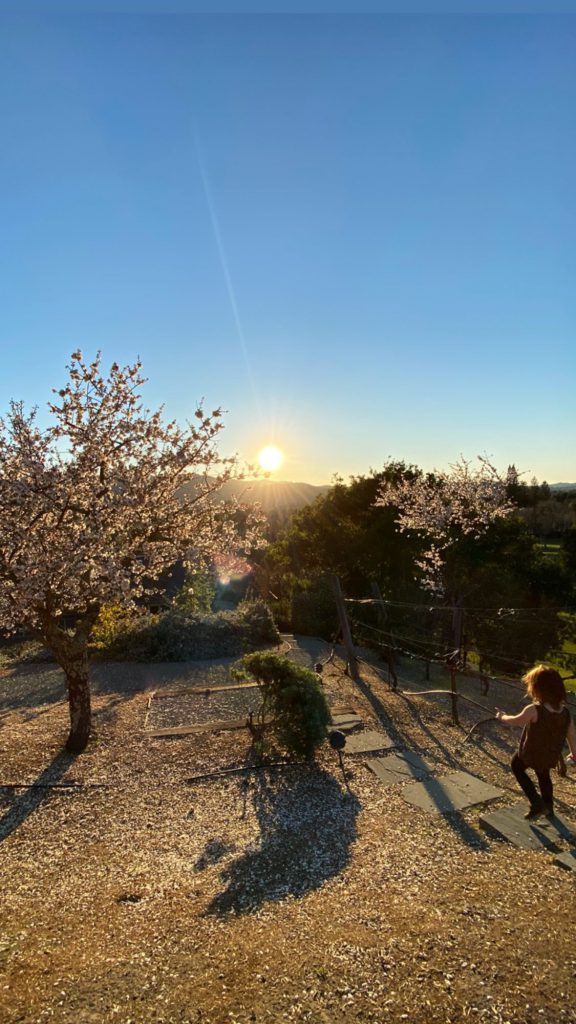 🌳🌞🌳
 These were incredible. I'm ready for seconds.
Have you made my new Gluten-Free Crust???