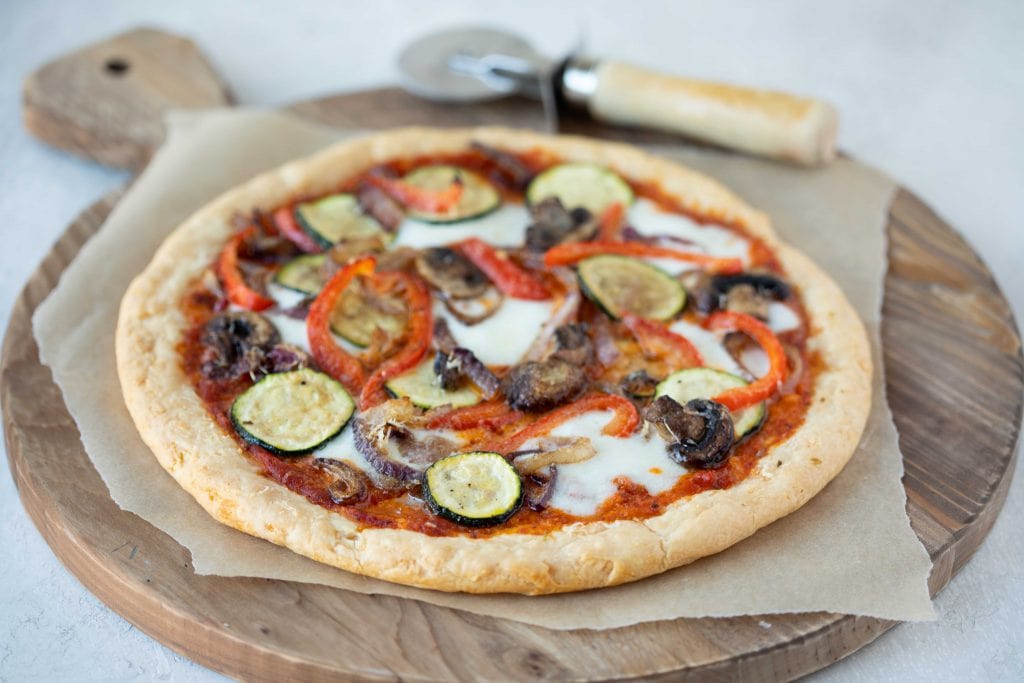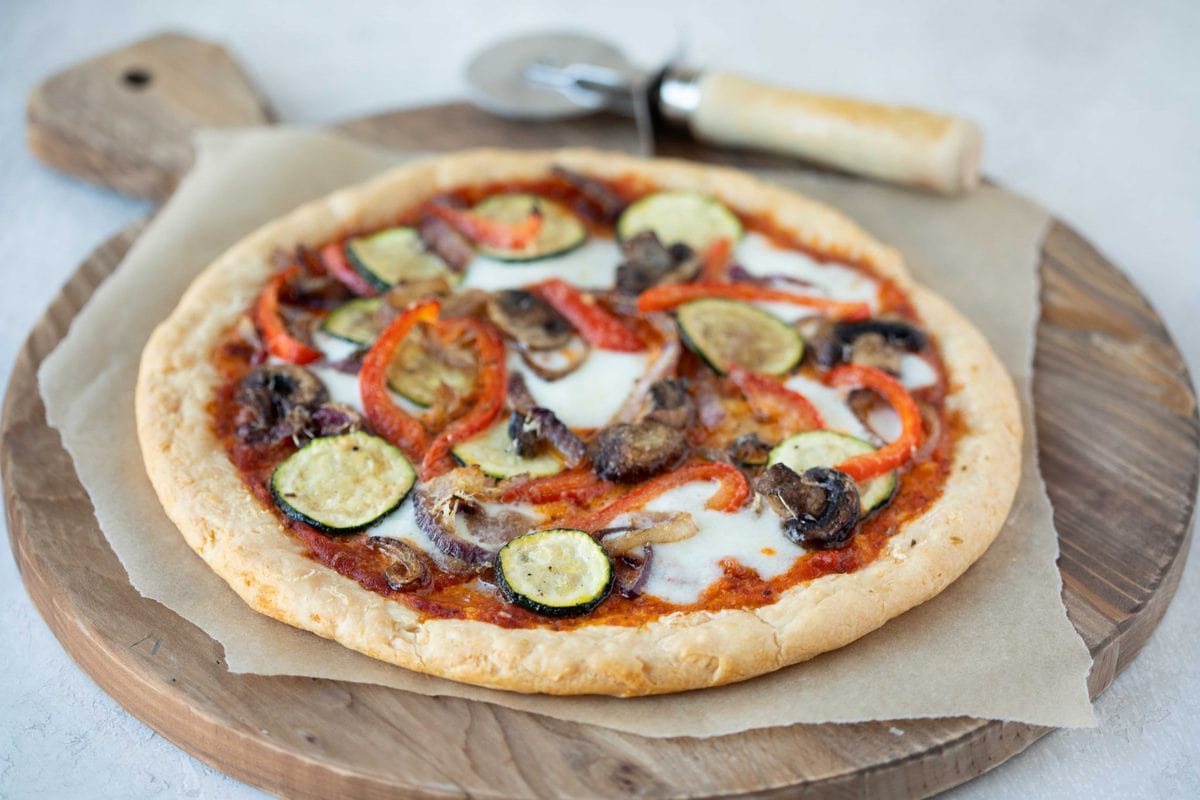 Oh my. This is one of the best gluten-free and grain-free pizza crusts I've ever had!
My recipe for Brazilian Cheese Bread, otherwise known as pão de queijo, has been a beloved recipe on the blog since 2018. I remember when I first tested this recipe, I thought about what a delicious pizza crust the dough would make. I got into the kitchen recently and tested it as pizza dough and I was definitely correct – it worked out beautifully! I added just a tiny bit of coconut flour to the original recipe to give the crust a little more body. I like to use a hard sheep's milk cheese in the crust such as Cypress Grove Lamb Chopper. or manchego However, parmesan would also work.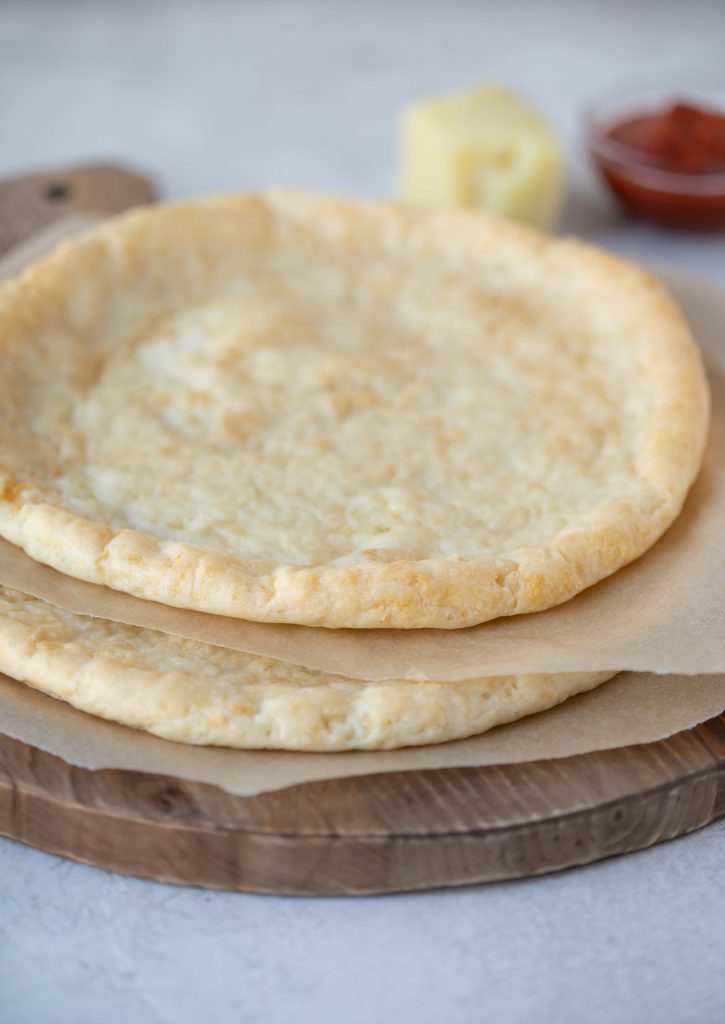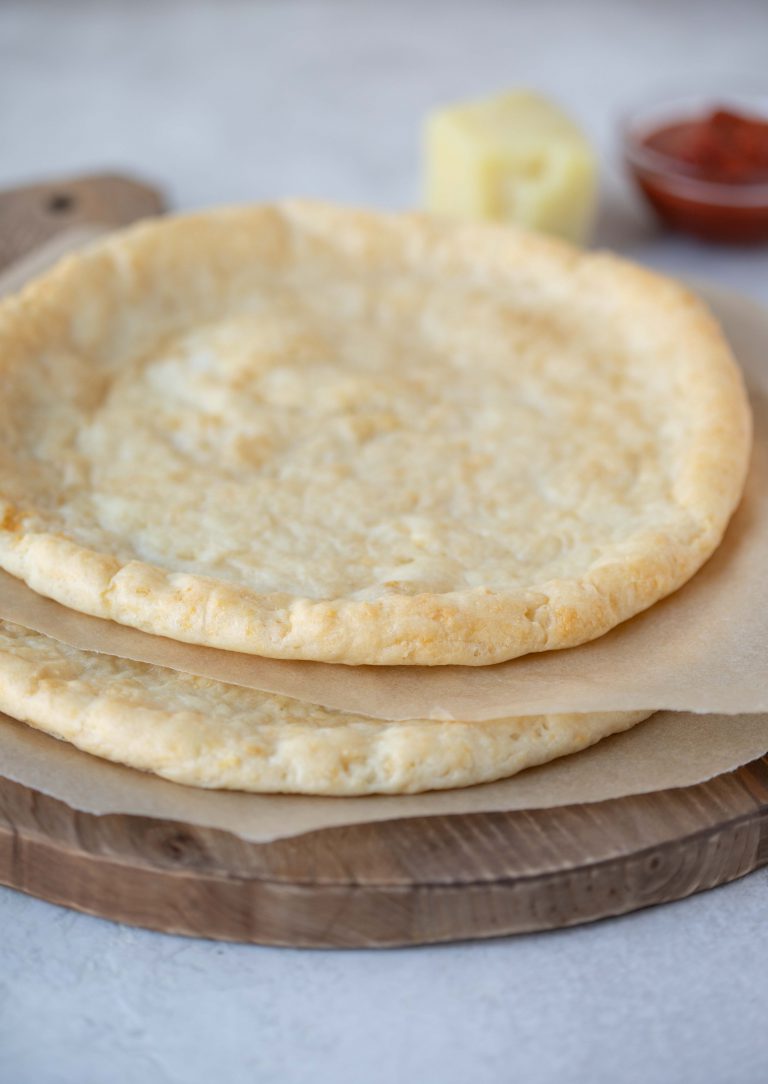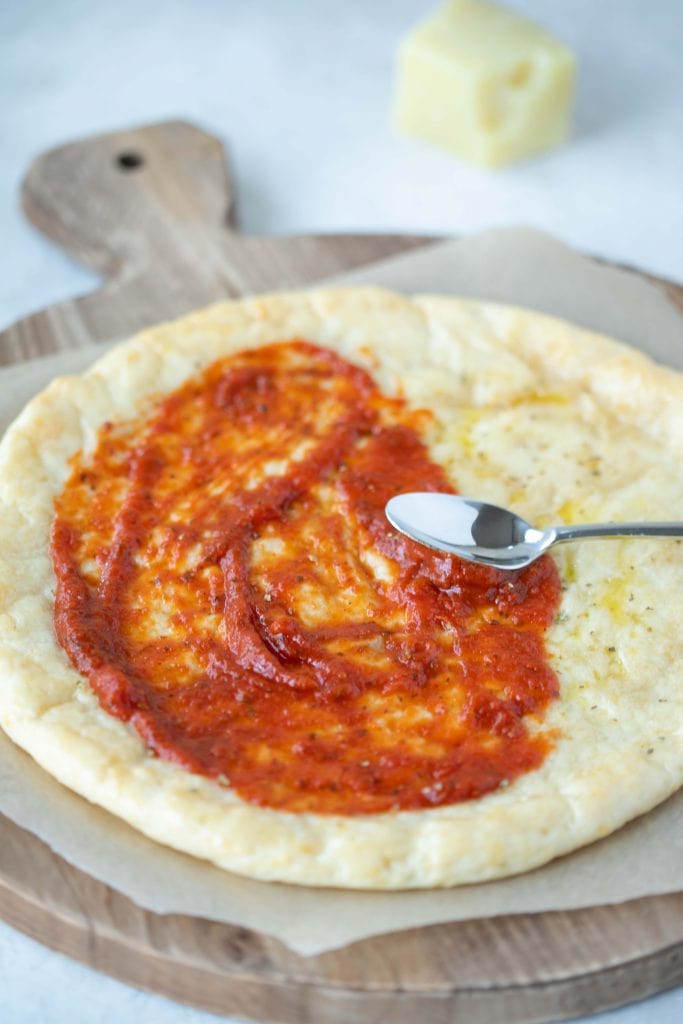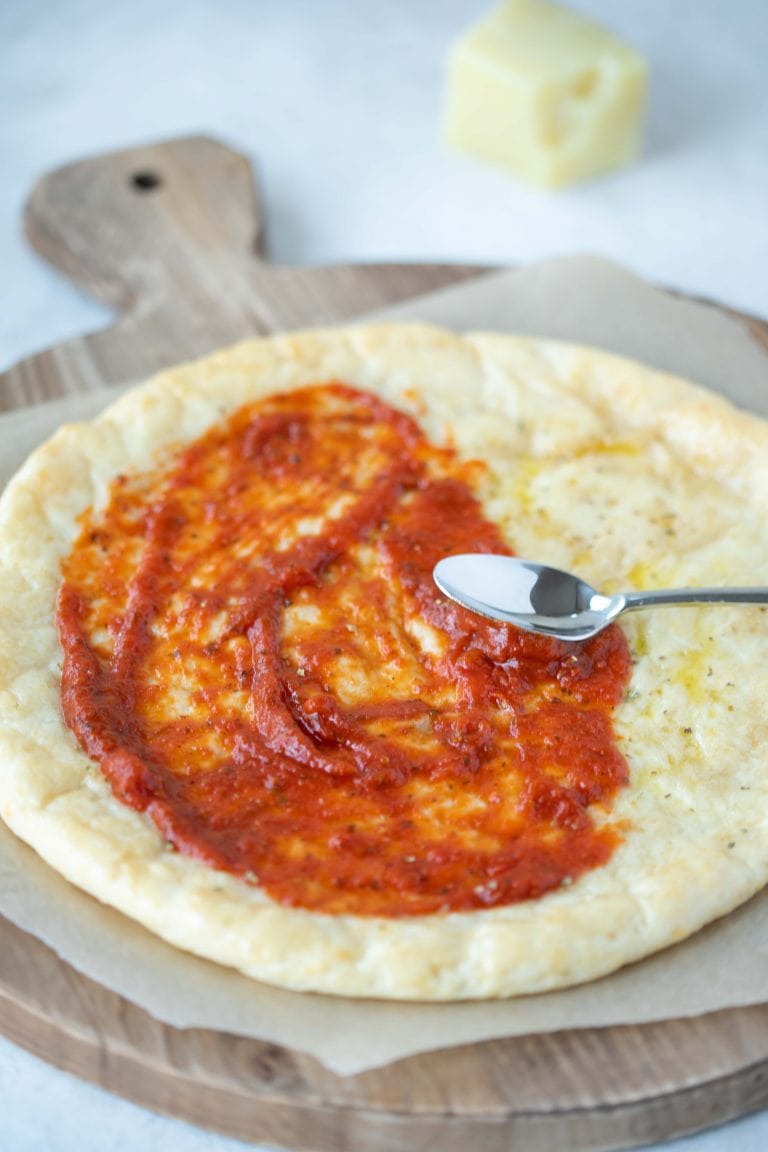 If you've tried this recipe as rolls, then you already know how delightfully fluffy they are. Similarly, this pizza crust puffs up beautifully! I used an offset spatula to shape the crust, and it was a little sticky to work with, but it held its shape when baked and ended up being perfect.
We topped ours with a mix of sautéed zucchini, red onion, baby Bella mushrooms, and red bell pepper. The veggie combination with the cheesy crust was delicious. For the cheese on top, I use Buf brand grass-fed buffalo mozzarella, because it's easier for me to digest than cow's milk cheese. The kids loved their pizzas simply topped with cheese and it was so fun to let each one top their own with sauce and cheeses of their choice.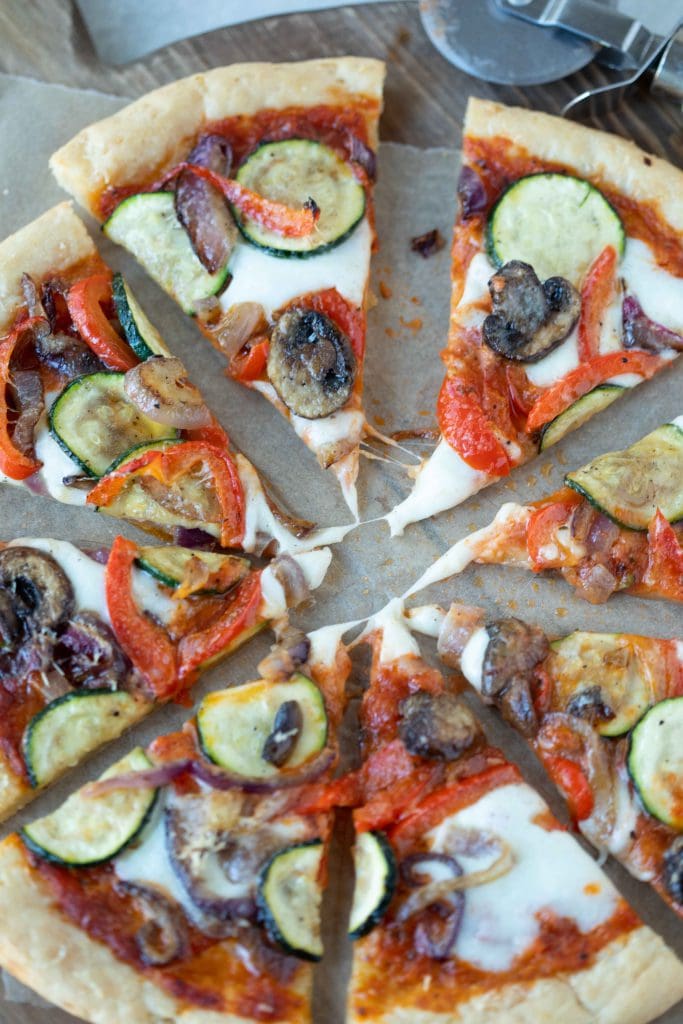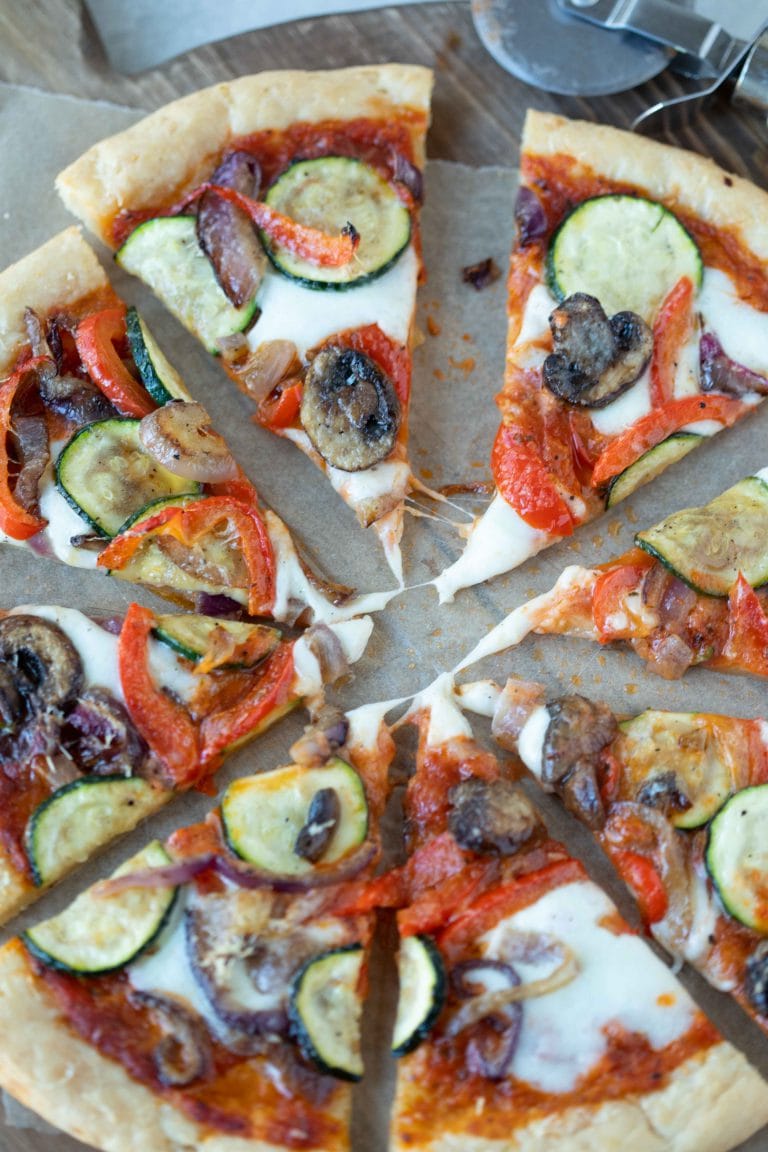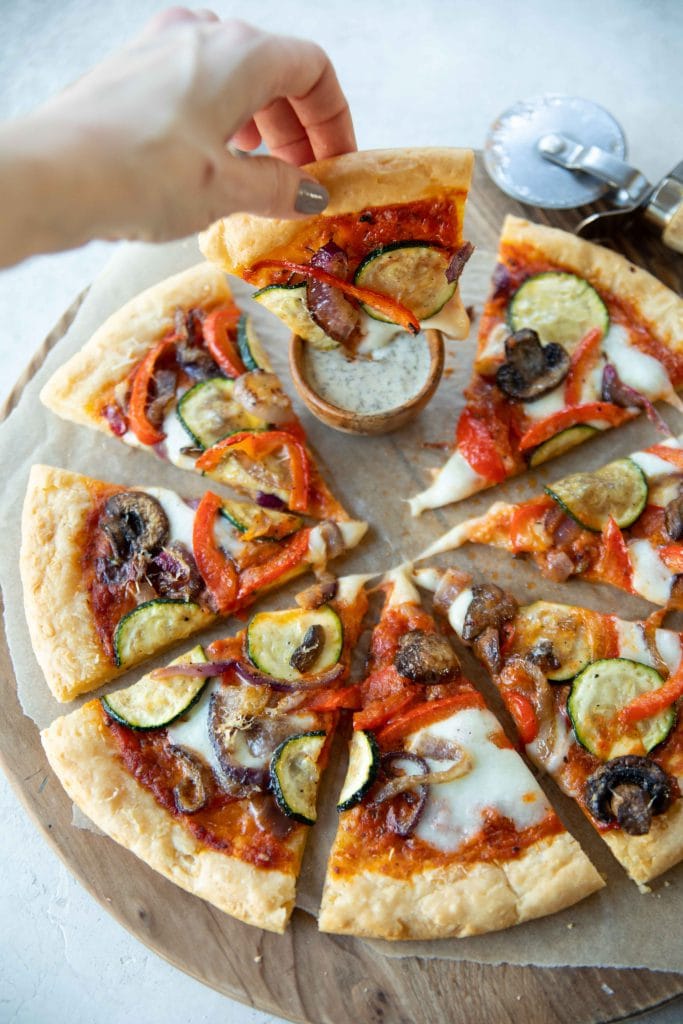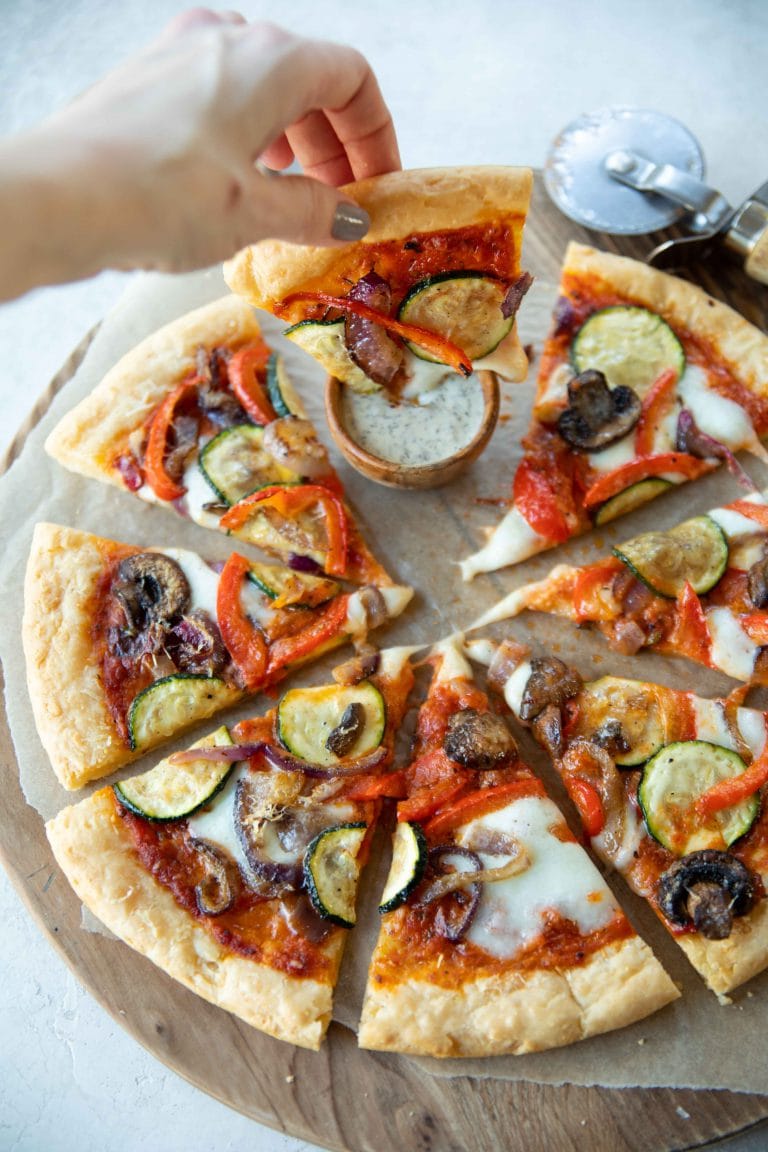 For those who will ask if these can be made dairy-free, the cheese is what creates the heavenly texture of this dough, so you would need a very pliable Dairy-Free alternative. I haven't tried it myself, so instead I recommend looking into this recipe for a Dairy-Free Pizza Dough, or the Yeasted Pizza Crust in Eat What You Love (page 265), which is my personal favorite (and nut-free)!