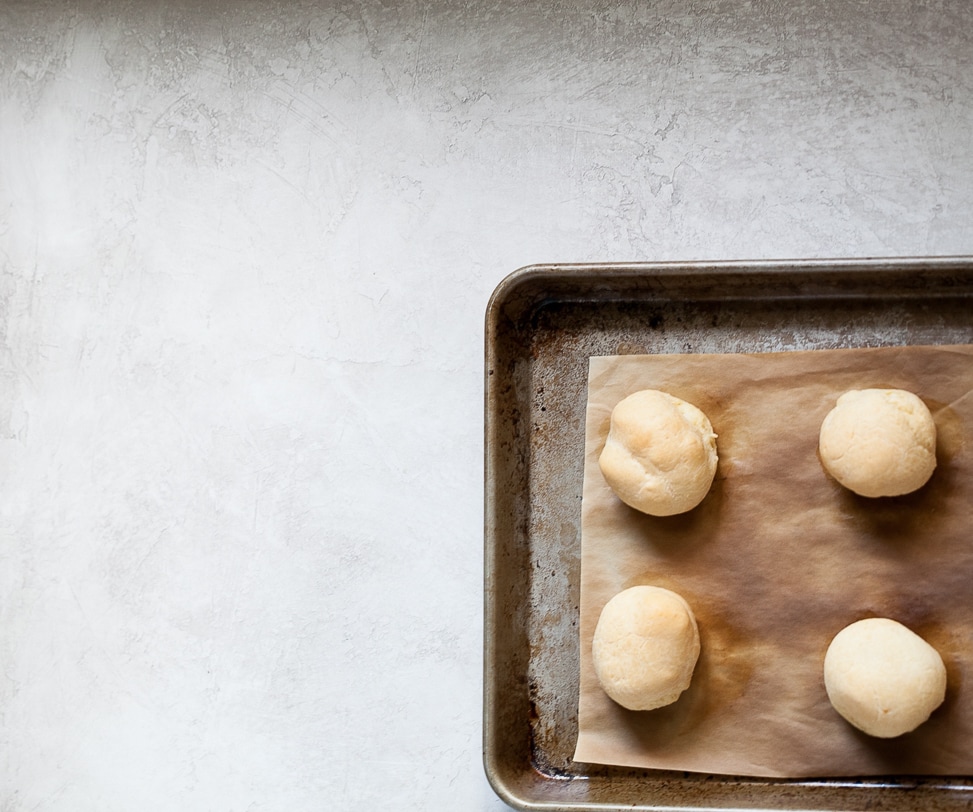 It's pretty rare that we ask for gluten-free bread when we're out to dinner because we know that they either won't have it, it will be chalky and dry, or it will have ingredients that I don't tolerate well. Well a couple of months ago we were out to dinner in Napa and the server offered us gluten-free bread to start. We asked what brand it was and she said it was made in house but was similar to Brazilian Cheese Bread. This Gluten-free Brazilian Cheese Bread is naturally grain-free and gluten-free so my eyes lit up and we said yes!!
We both eat some cheese now after cutting most dairy from our diets for many years. You can read about the types that I tolerate well in this post. The bread did not disappoint. In fact, Ryan asked for a second and third helping and took a few home to eat his leftover steak in between as a sandwich! haha!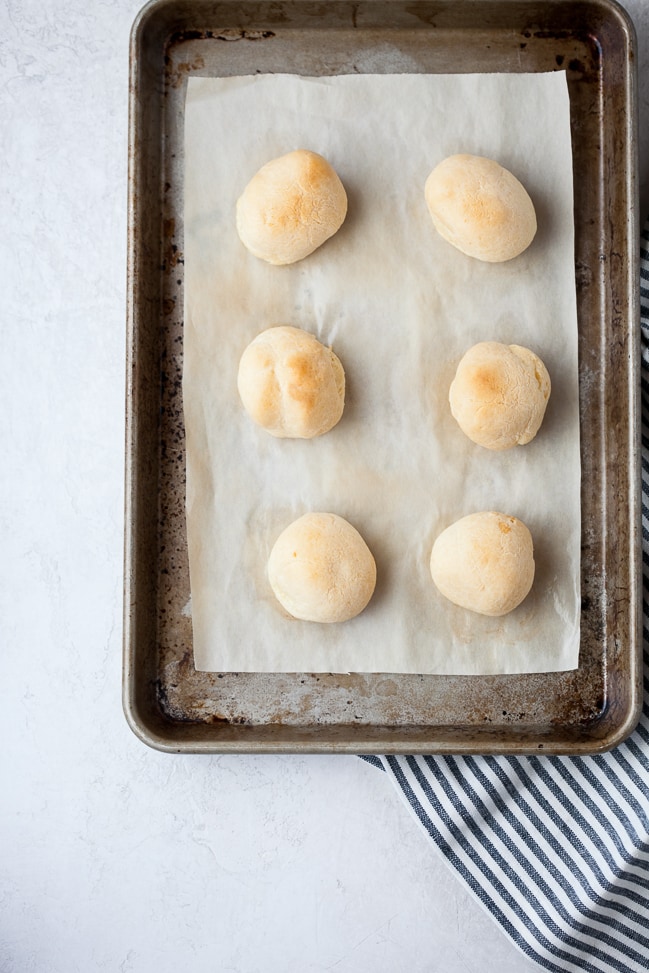 He begged me to recreate the gluten-free Brazilian cheese bread at home, so after a half a dozen tester batches (which he didn't mind in the last bit!), I perfected it! This bread traditionally uses soured tapioca flour, but since I don't tolerate tapioca or cassava well, I make it with arrowroot. I tested it with both arrowroot and tapioca, and have to say I much prefer the arrowroot version, but you are welcome to sub in tapioca evenly as well!
For those who will ask if these can be made dairy-free – I will say – I may know my way around in the kitchen but I'm no wizard! 😉 The cheese is what creates the texture of these delicious, heavenly dough balls, so I would suggest trying one of my other grain-free and dairy-free biscuit recipes from my cookbooks instead!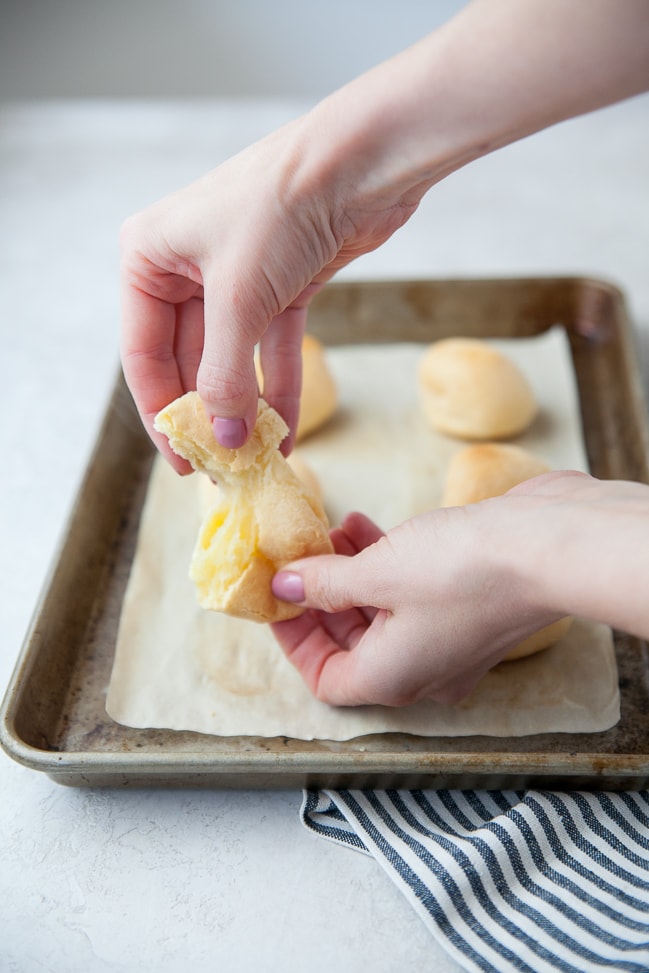 Shop My Tools

Watch my Full Step-by-Step Video Below