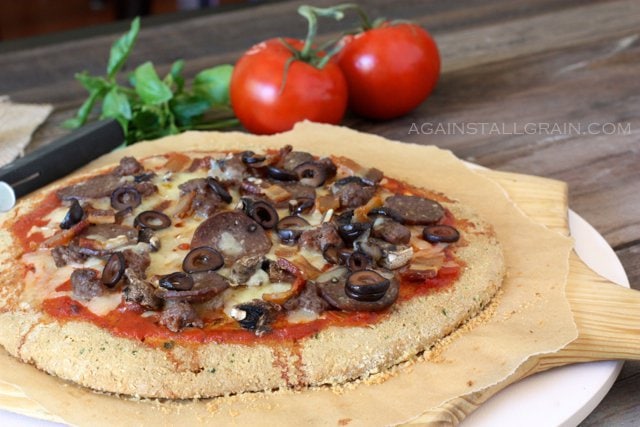 If you're grain or gluten-free, you will no longer miss pizza once you make this gluten free meat lovers pizza and its crust. I choose to use three different flours for this crust to give it the complexity that regular crusts have, and to avoid the sweet flavor that most almond or coconut crusts have.
You may think it's overkill or not worth the time, but I assure you it is. Have you ever seen a gluten-free bread or crust recipe that uses only rice flour? Or is made just from potato starch? Probably not. And that is because without the use of an all purpose flour, it's best to combine different flours so they can all lend their various benefits to the finished product. They each have their own properties and work cohesively; coconut – helps to prevent soggy bread and makes the crust sturdy, almond- lends some healthy fat and a bit of sweetness, and cashews– makes the crust a little lighter and fluffier and balances out the flavor.
You can top this gluten free meat lovers pizza crust with whatever your heart desires, but we topped this one with heaps of US Wellness Meat's salami, italian sausage, sugar-free bacon, and shredded raw milk cheese.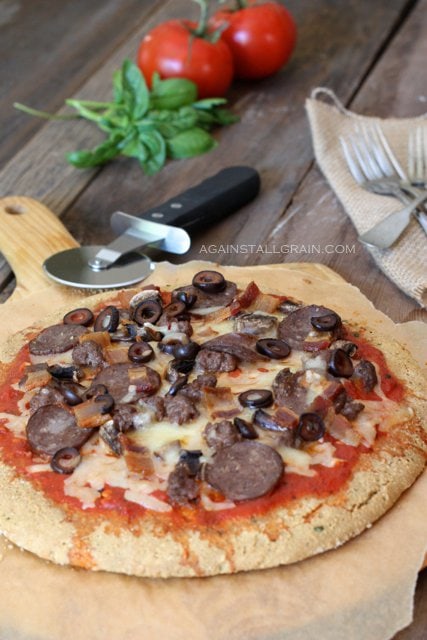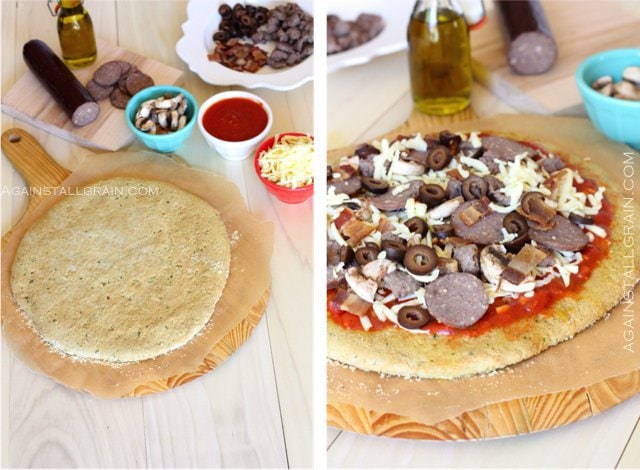 This recipe was part of my Featured Chef of July Segment on US Wellness Meats