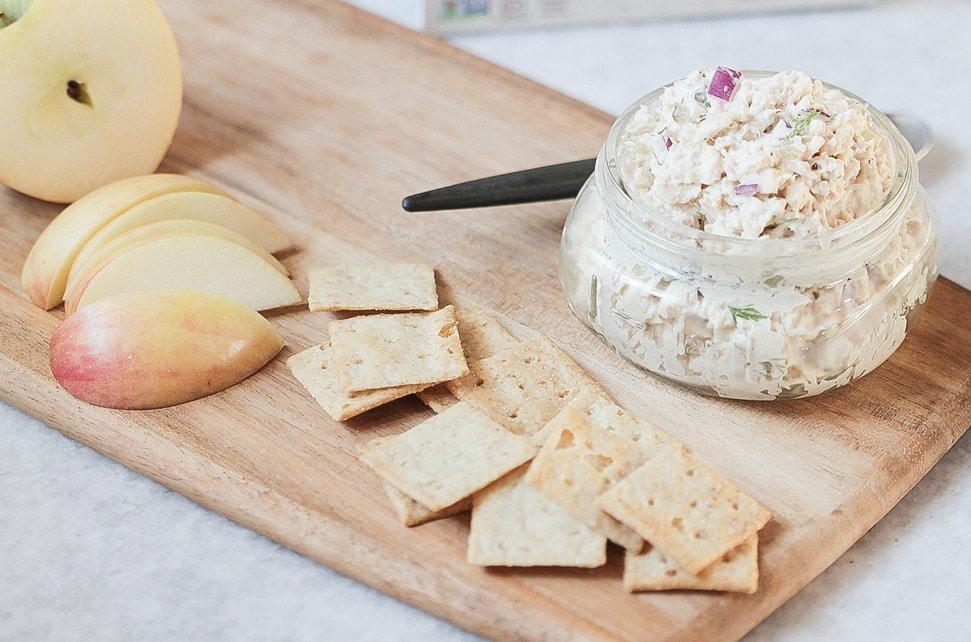 I think tuna is a love it or hate it type of thing. Ryan hates it. I love it and this is the best tuna salad recipe. And I especially love it for some reason when I'm pregnant or nursing! I've gotten my kids on board, but they won't eat just any old tuna salad. They will only eat this one (minus the onions), and if there's Simple Mills sea salt crackers and apple slices for dipping. I eat it over greens with apple slices on top, or love to keep it in the fridge to eat on top of cucumber rounds, between two toasted slices of my sandwich bread, or wrapped up in one of my grain-free wraps from page 262 of Meals Made Simple).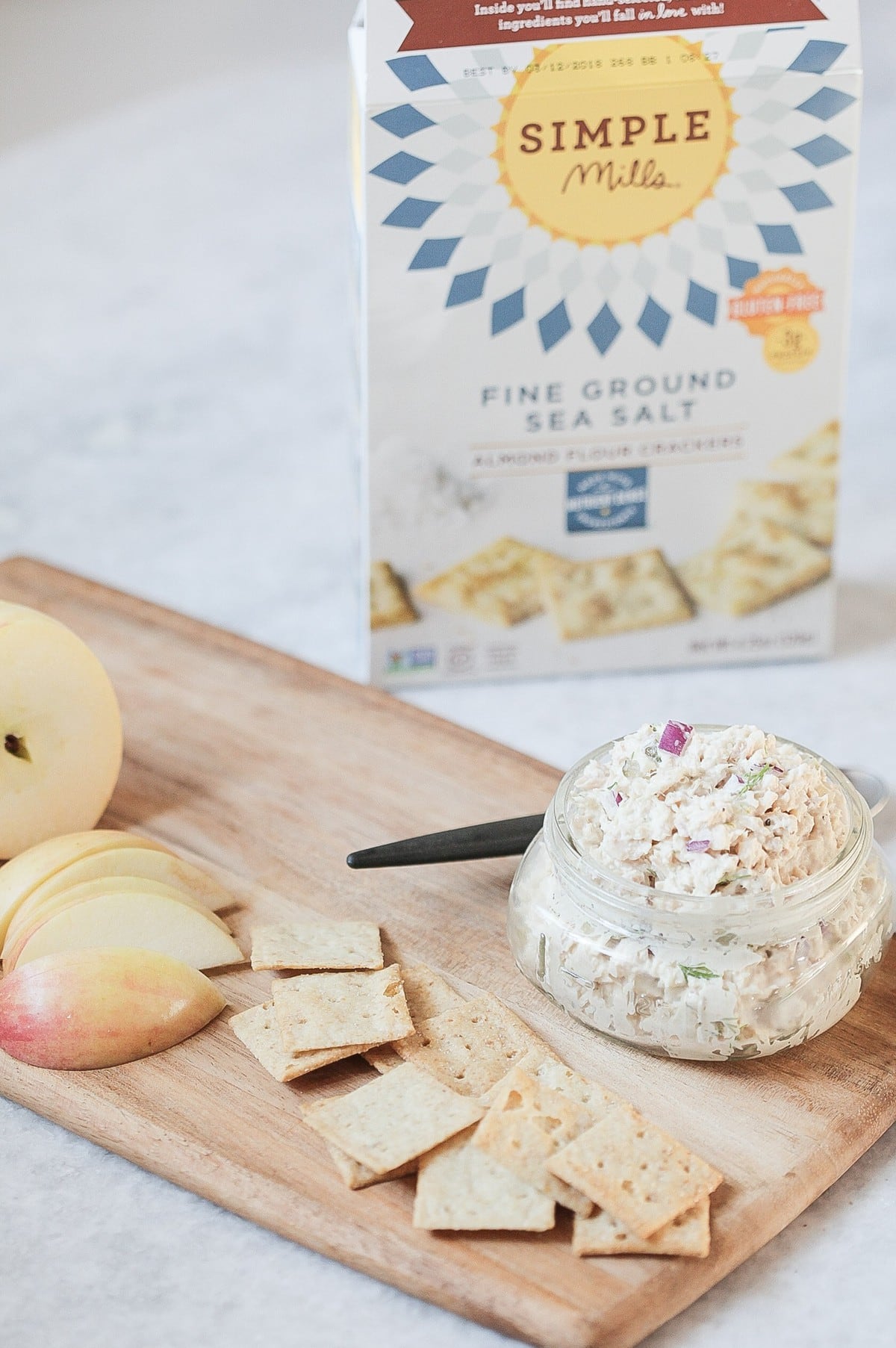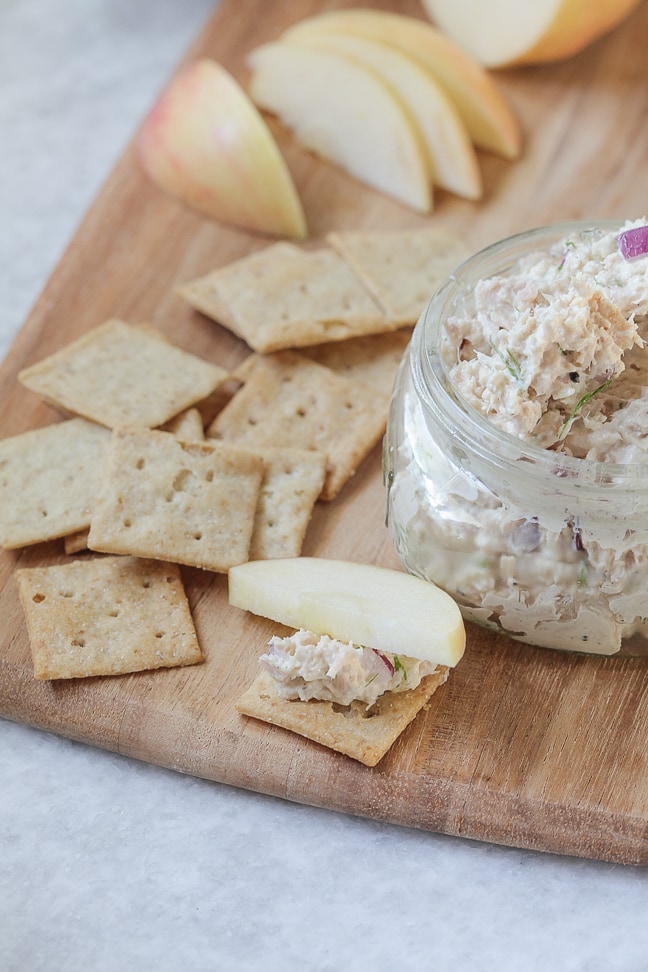 I originally published the recipe in Meals Made Simple, and it's become a favorite for many of you as well! This is one of my favorite salads to throw together when I don't feel like cooking or I'm in a rush. I always keep a few cans of tuna in the pantry for days like those and a jar of mayonnaise in the fridge.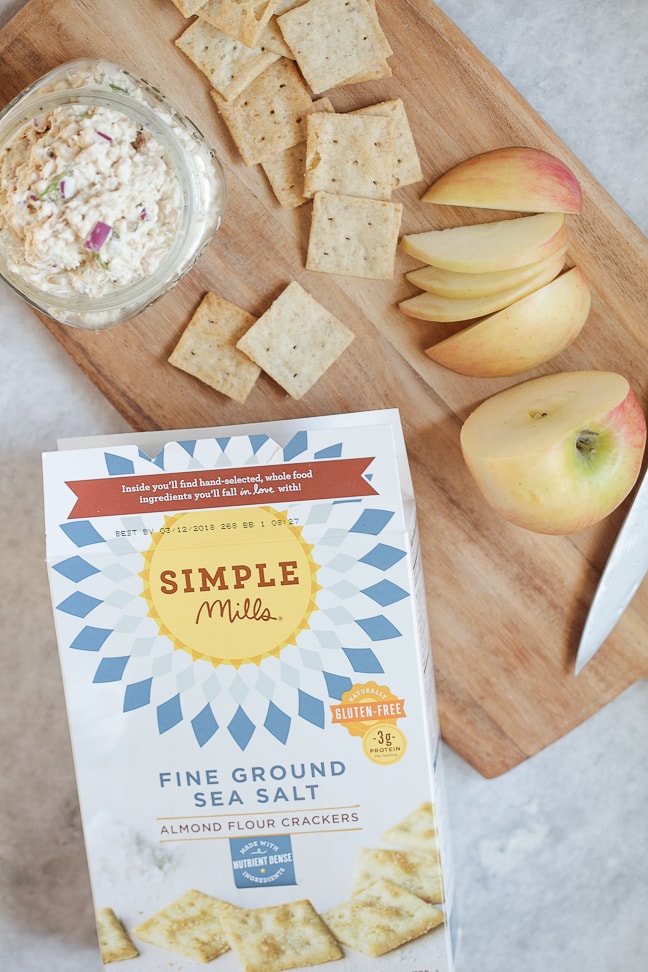 Thank you to my partner, Simple Mills, for bringing you this post!