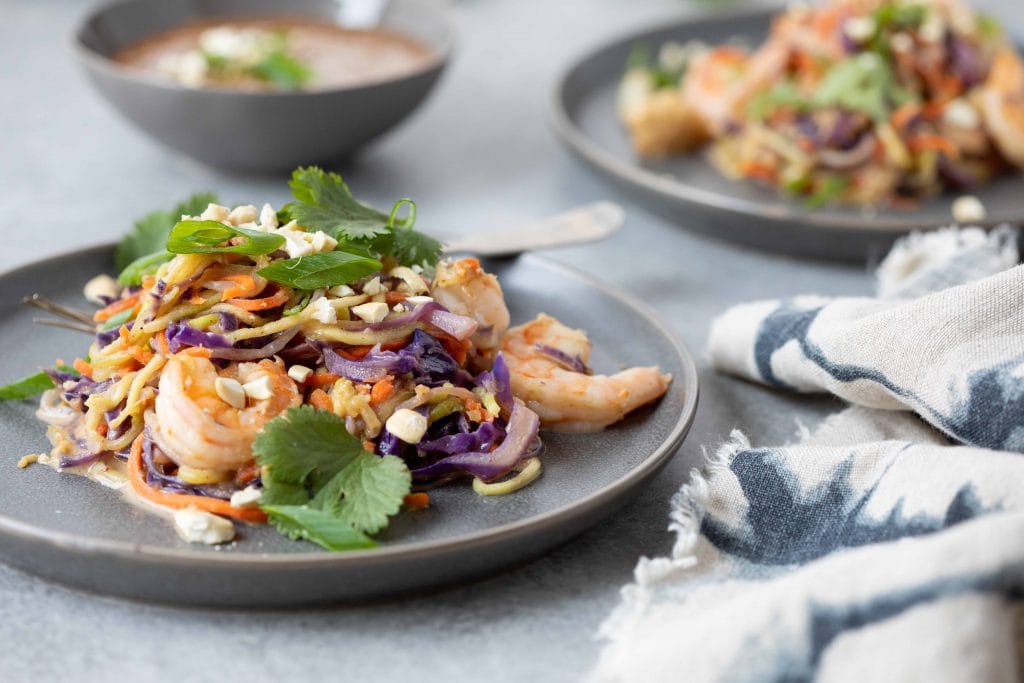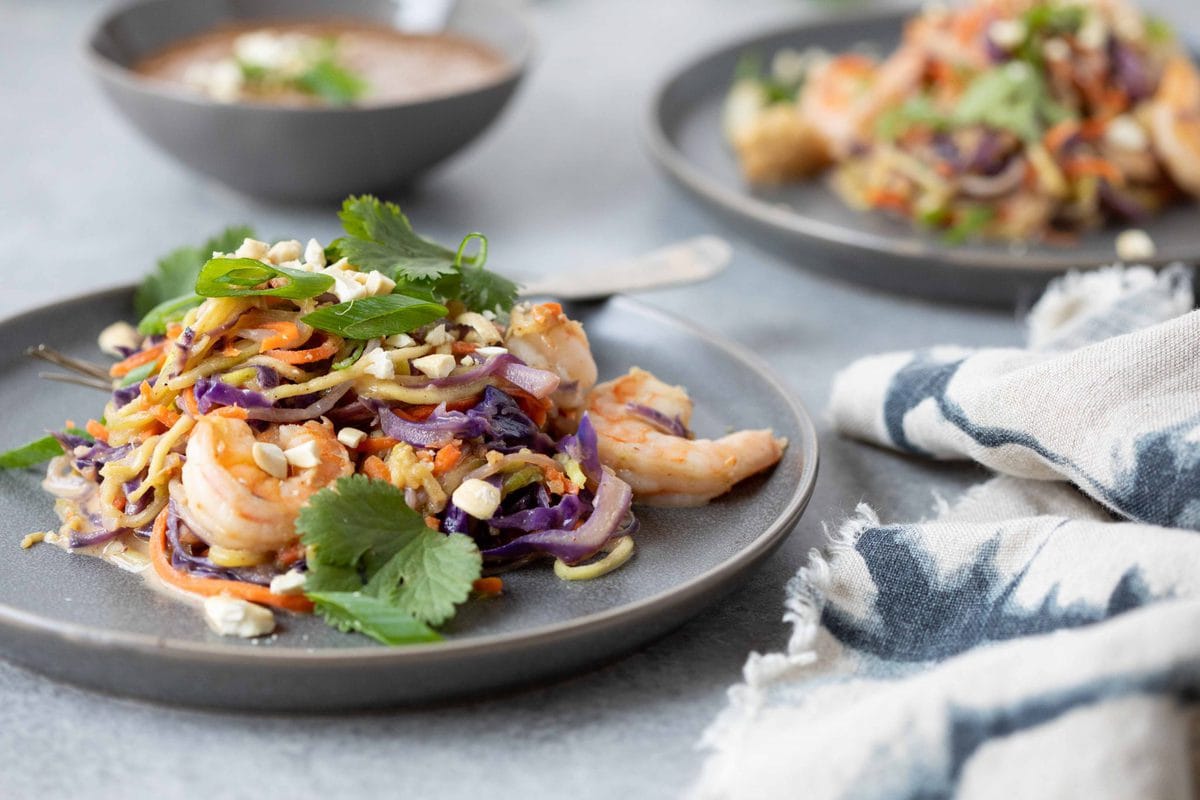 As Thai food gained more and more popularity here in the US, and my Pad See Ew recipe became such a favorite in many of your homes, I began receiving a plethora of requests for a Gluten-Free and Paleo Pad Thai. This is a difficult dish to recreate because the essential ingredients are contradictory to those used in a paleo diet. Flat rice noodles, peanuts, and sugar. I spent some time in my kitchen testing out different variations and additional ingredients to perfect the paleo dish. In the end, I think it makes a really great alternative to the traditional Pad Thai that so many of you love!
You know those restaurants that you visit and order the same dish every single time? Many people do that with Pad Thai at Thai restaurants. I can't say that I blame them, because it's delicious! It boasts flavors of lime, peanut, and sour-sweet tamarind. Unfortunately, it almost always contains grains, legumes and loads of sugars that my body doesn't do well with.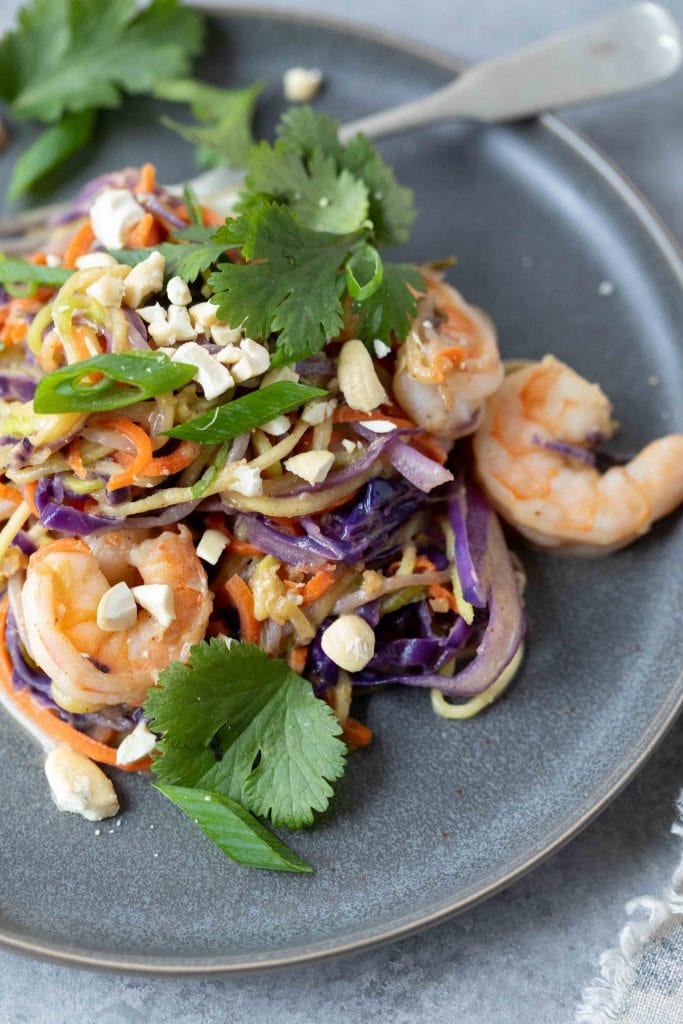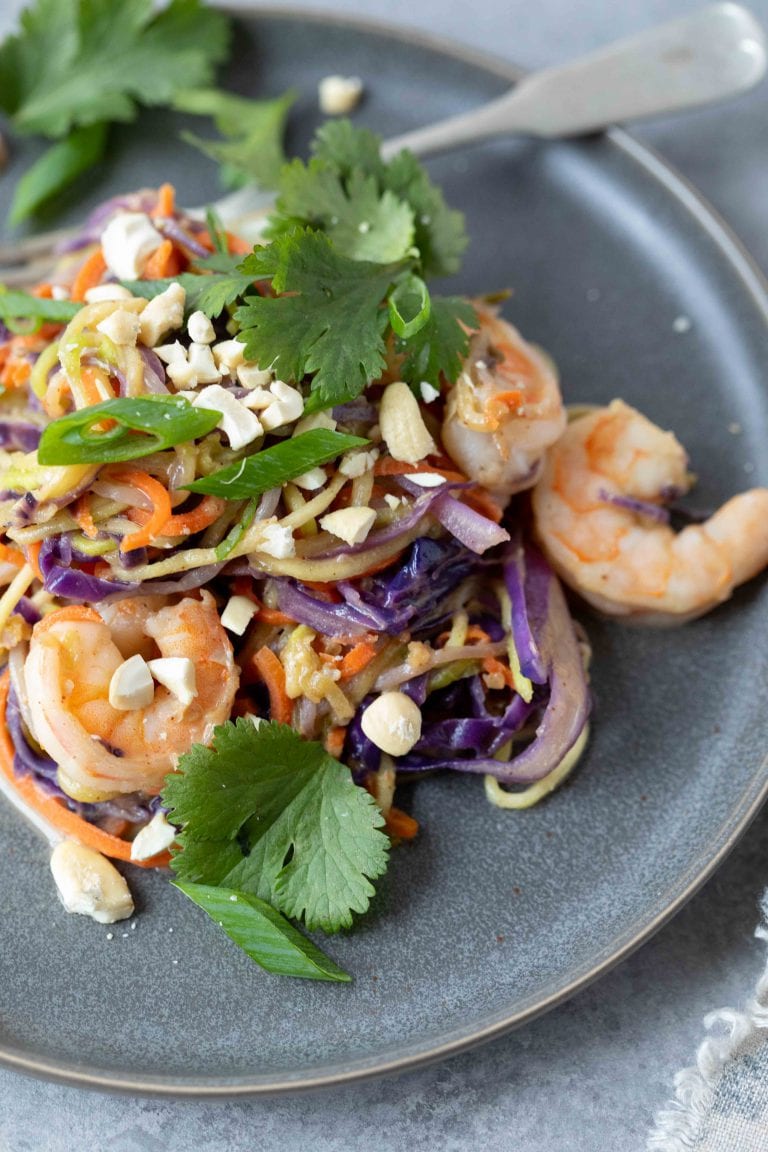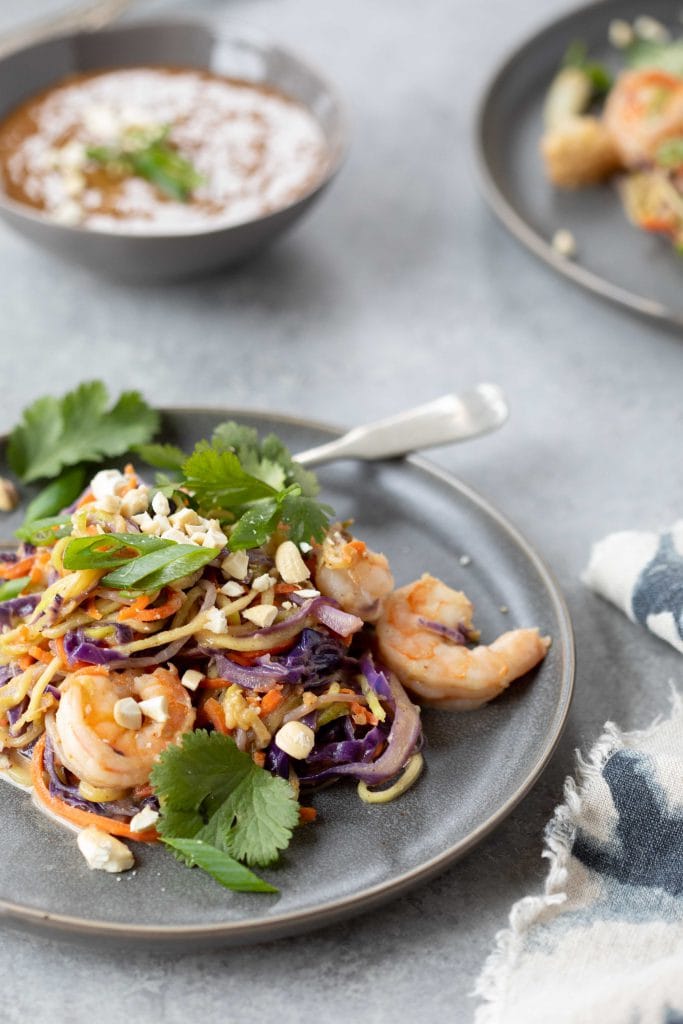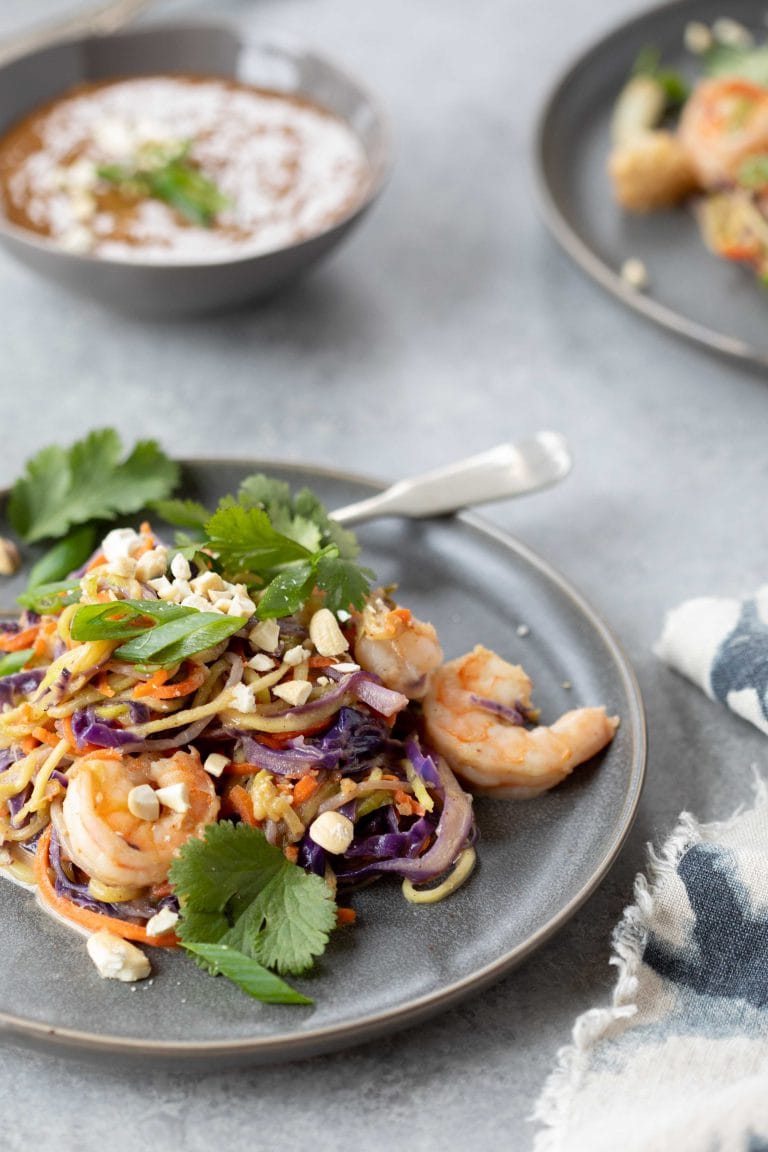 I decided to use a combination of spiralized carrot and zucchini in place of the noodles. Doing this fills your plate with tons of vegetables, which conveniently, are hard to detect when topped with the amazing sauce. The sauce achieves a similar flavor to the traditional but instead calls for almond butter, tahini, and coconut aminos. I love adding shrimp to this, but you can definitely keep it vegetarian for a Meatless Monday or add chicken or beef as well!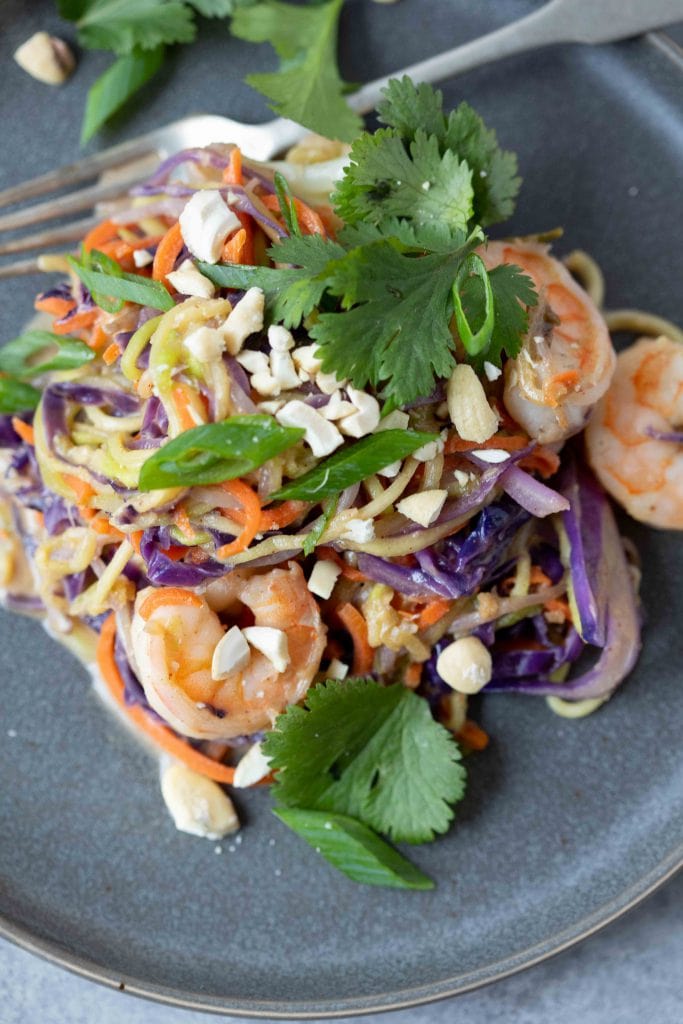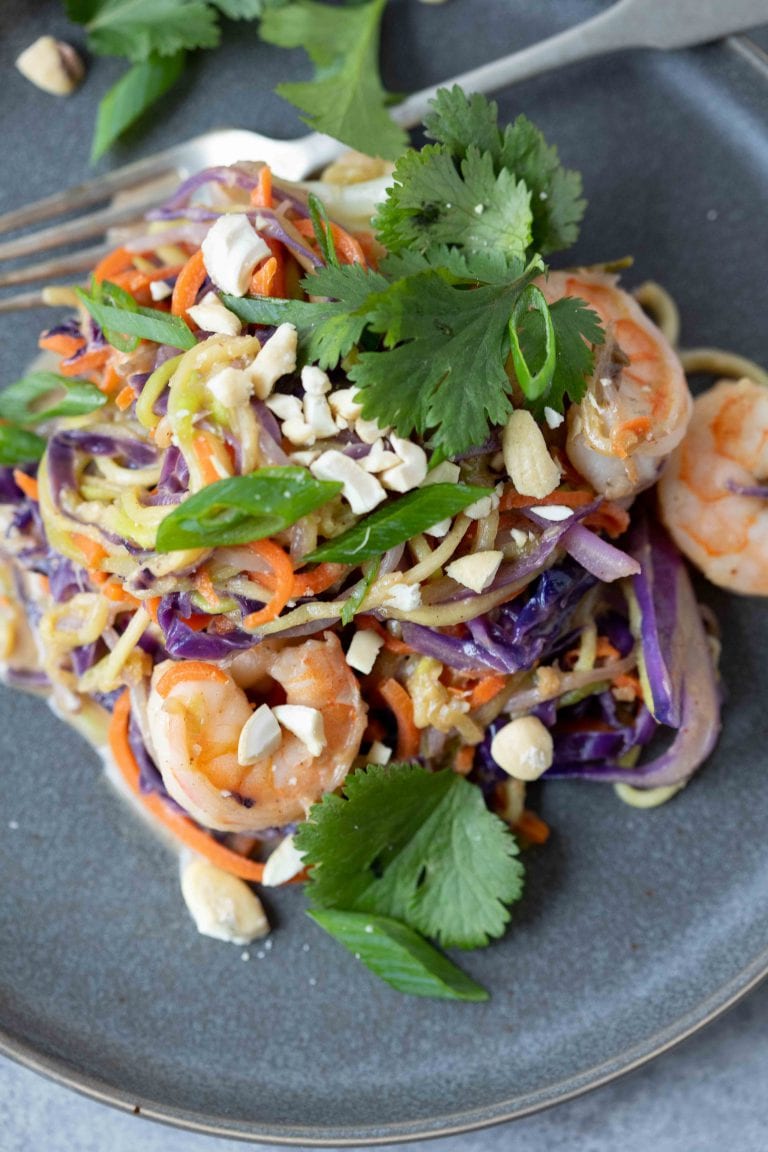 Once you have prepared your Pad Thai, top it with crushed roasted cashews for crunch! In my opinion, this step is a must. I hope you guys love it! Scroll down for the recipe.
If you like this recipe, make sure to look at my other Thai favorites!
Thai Green Salad and Spicy Almond Dressing
Thai Chicken Meatballs with Tamarind Chile Sauce Page 36 Celebrations
Slow Cooker Thai Beef Stew Page 160 Meals Made Simple
Thai Pad See Ew Page 148 Against All Grain