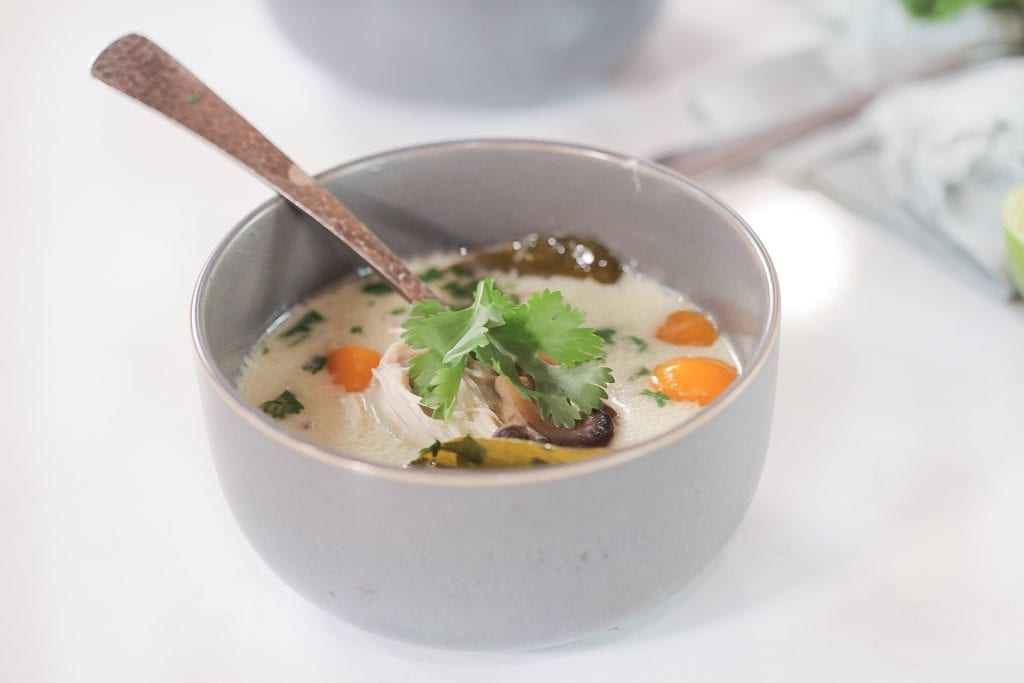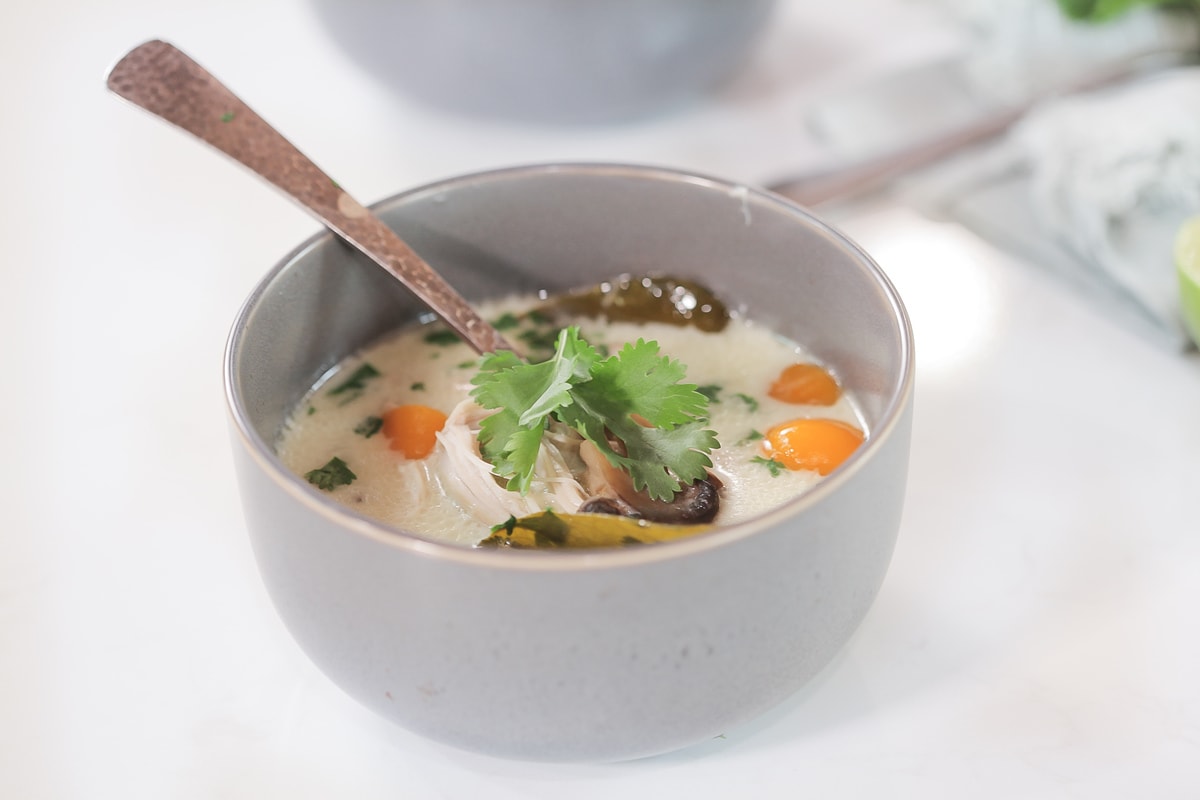 Instant Pot Thai Coconut Soup – Tom Kha Gai – is my chicken noodle soup. It's the soup I crave when I'm sick in bed or when I've had a bad day or just need something comforting.  I could eat it daily and, as a result, I've made my popular recipe from my first cookbook, Against all Grain, even easier to make – using the Instant Pot.
I rate a Thai restaurant based on its tom kha gai. If it doesn't meet my expectations, I know it's not worth ordering anything else on the menu. This soup is my favorite way to start out a Thai meal, but it can also serve as a substantial and soul-warming lunch. A traditional soup in Thai cuisine, this dish combines the flavors of coconut, lime, lemongrass, and ginger, and moderate heat from Thai chilies. If you can't find the ingredients fresh in your grocery store or local Asian market, they can all be conveniently found dried in jars lining the Asian food aisles at most supermarkets.
We love Thai food in this house. If given the choice, I think my husband and I would order it once or twice a week. We have this amazing, family owned little place in our town that we've been going to for years and just love. Be sure to check out my other Thai recipes to create your own stay-at-home Thai takeout night in!
Watch The Video
Shop My Kitchen