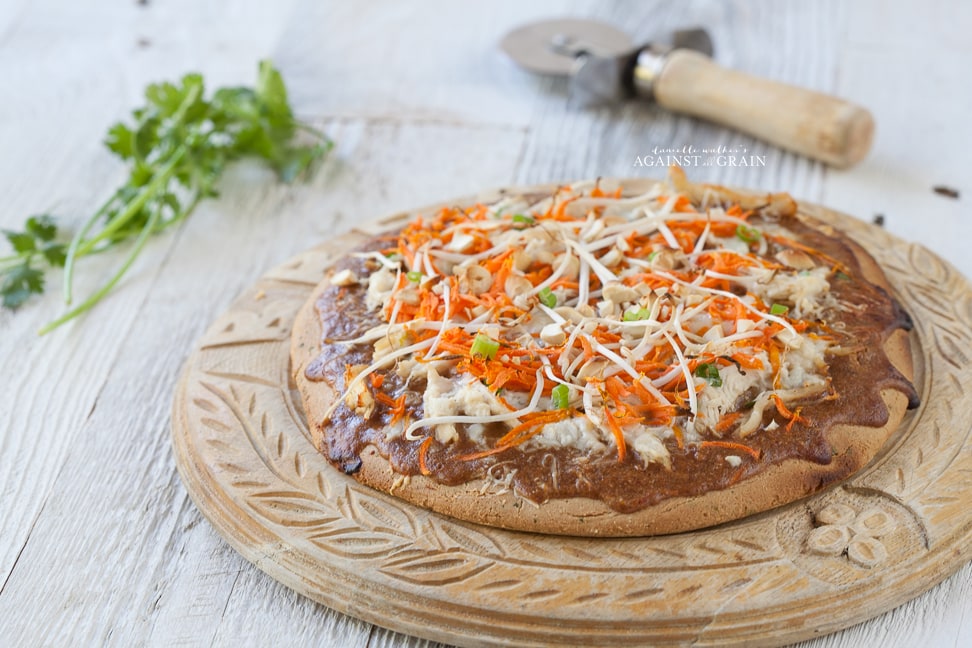 Thai Chicken Pizza was always one of my favorite flavors when we used to order in. I think I first had it at California Pizza Kitchen, then was able to get it from a local delivery place here that makes a gluten-free crust, and now I am making it home using my grain-free crust!
The crust is made from a mixture of different nuts ground into flours and coconut flour. It has more of a deep dish appeal to it, but if you prefer a more crunchy and chewy crust, try the one from page of Meals Made Simple. You could even use one of my cauliflower crusts if you'd like.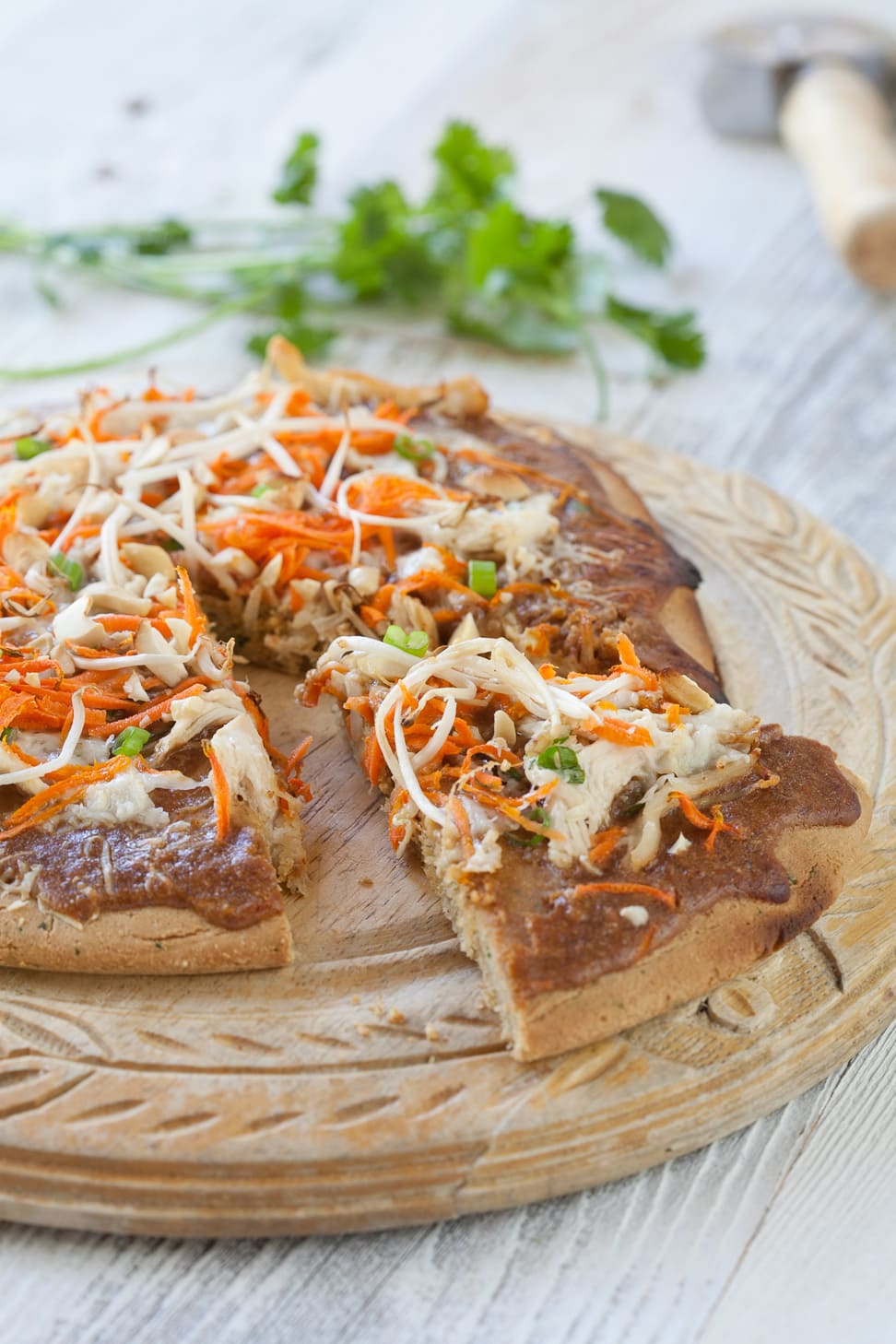 I use a mock peanut sauce on the bottom before piling it up with roasted chicken, carrots, green onions, bean sprouts, and cilantro. The flavors are so rich that you do not even need cheese, but we did sprinkle a little raw, grass-fed jack cheese on top. FYI – bean sprouts are questionable in the Paleo community so read here and decide for yourself whether or not to use them!