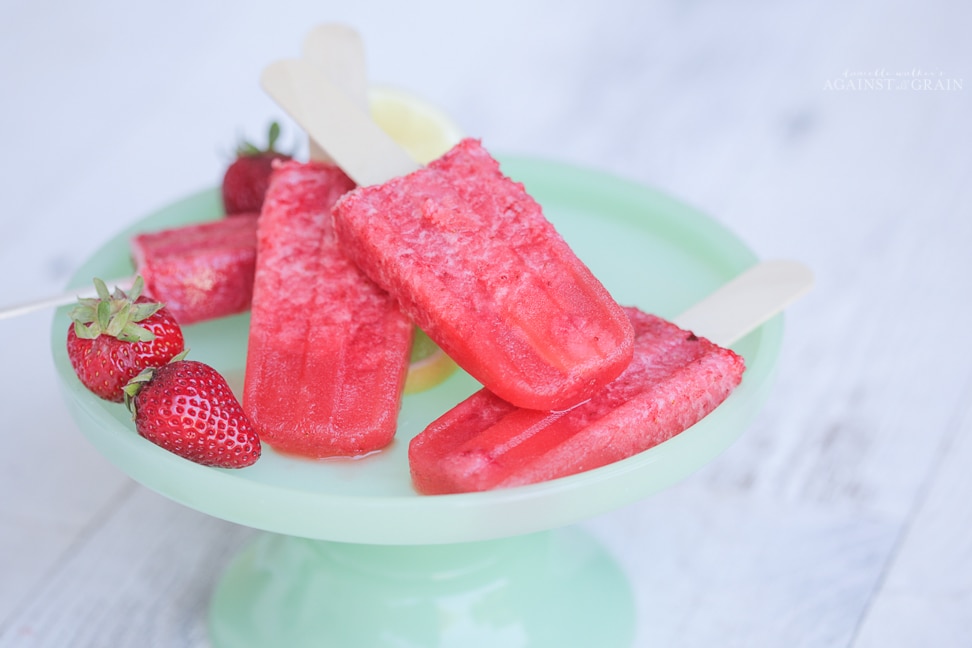 Our garden has been abundant again this year and the kids love going out to the strawberries we have planted in 2 big half wine barrels and eating them straight from the stems. They eat them so quickly, we never actually harvest enough to bring them inside and make anything out of them! Luckily though, Costco has had huge containers of organic strawberries and since they're just a bit too much to go through, I used half to make this refreshing Strawberry Lemonade Popsicles recipe.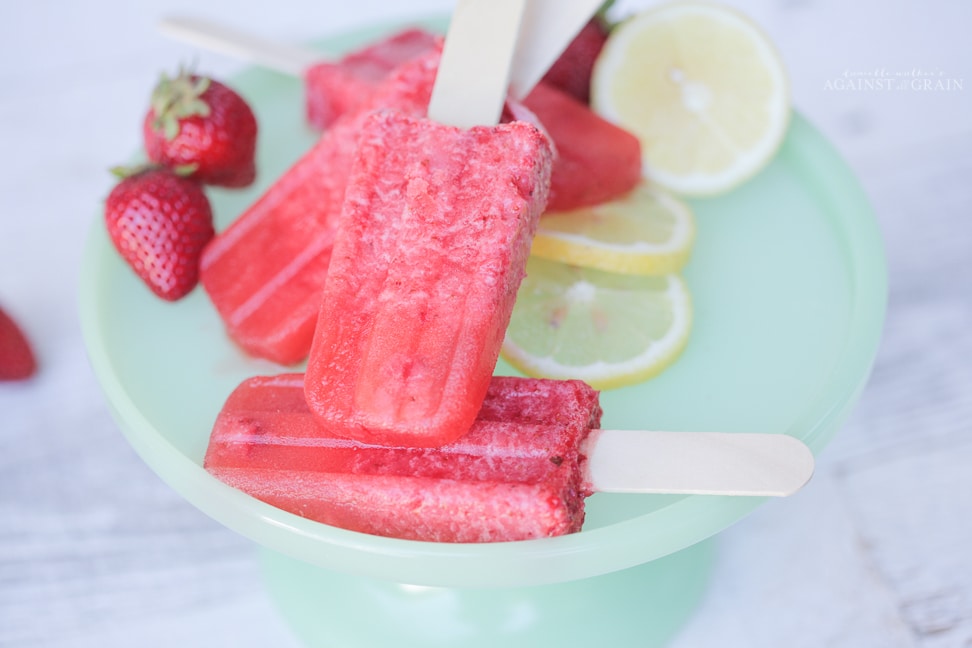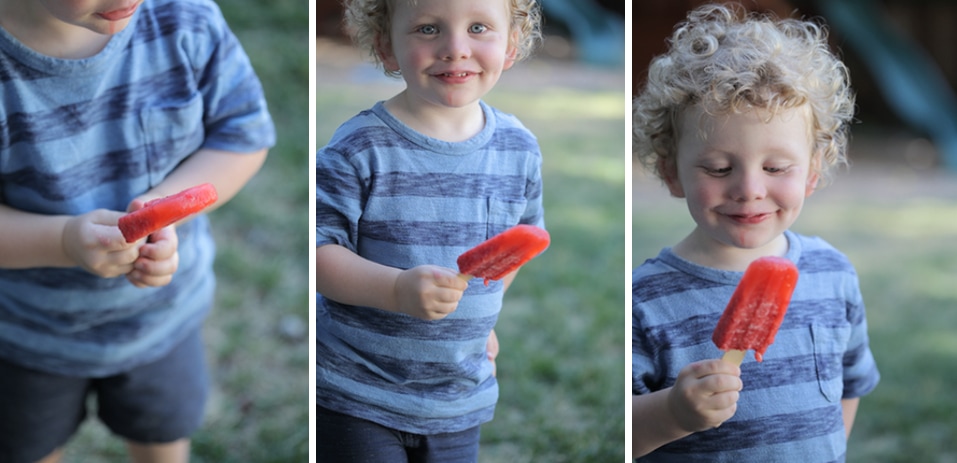 We have had such a crazy heat wave here since the spring, so the I find myself offering the boys a frozen treat more often than not lately. It keeps the request to go the frozen yogurt shop or buy store-bought ice cream at bay, and I feel better knowing that they are having something made with quality ingredients, unprocessed sweeteners, much less sugar. When they're not enjoying these tart Strawberry Lemonade Popsicles, they love my Fudge Pops (either these or these egg-free ones), Watermelon Pineapple Pops, or my Red White and Blue Popsicles.
For some other sweet treats that are cold and refreshing take a look at my ice cream recipes here on the blog! You can also find an amazing Mint Chip Ice Cream, Vanilla Bean Ice Cream, or Chocolate FroYo in my first book Against all Grain.
I hope you enjoy these and they can help cool you and your kiddos down on a hot day!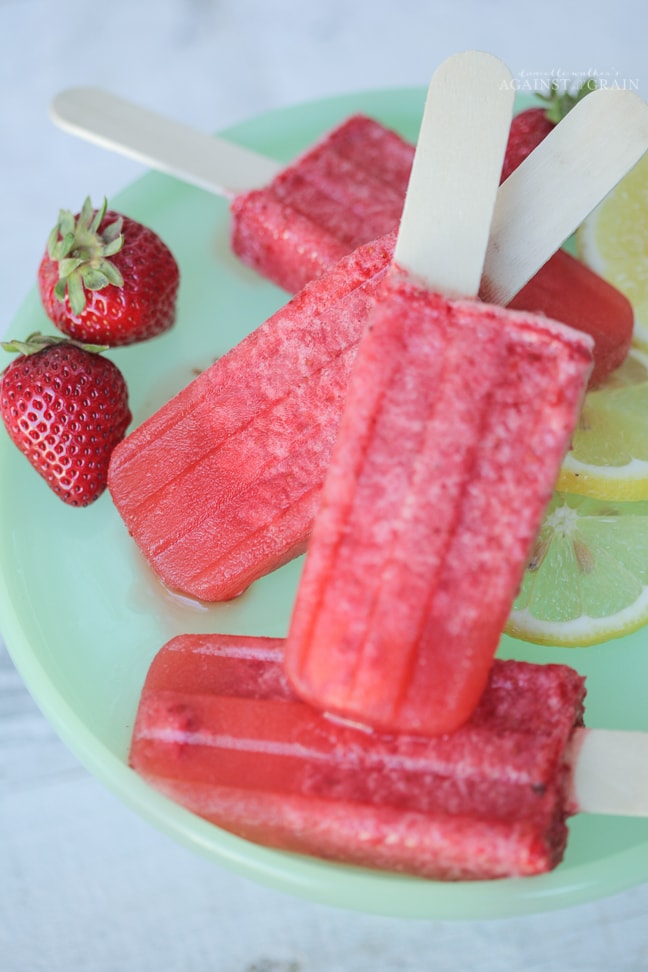 Any popsicle molds will do but you can find the ones I use below. You could also do these in ice cube trays or small paper cups. Freeze them for 2 hours before inserting the popsicle sticks so they stand upright.
Here's what you will need!