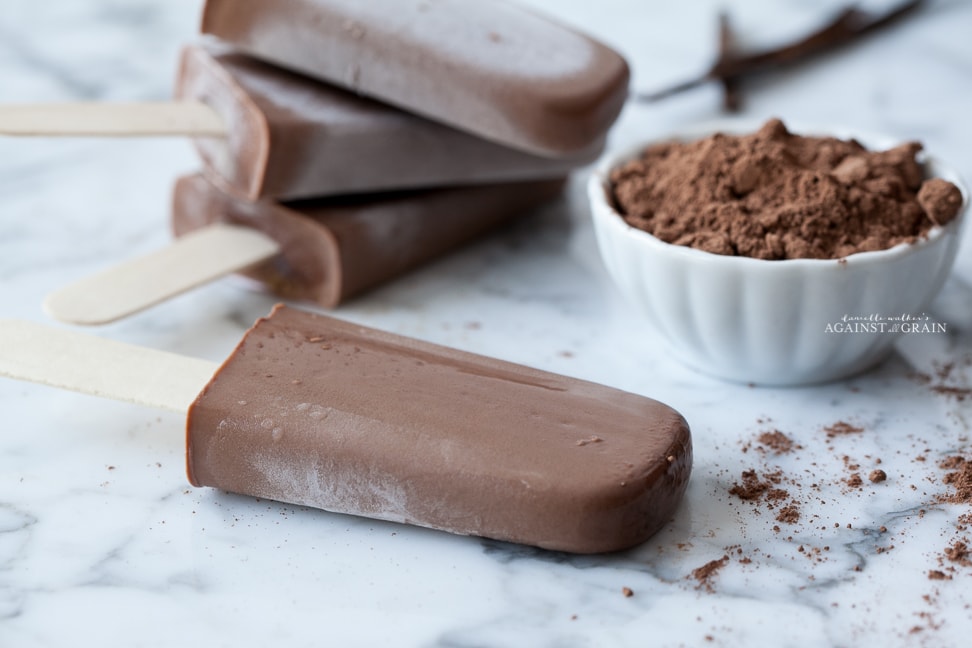 It's been heating up here in California (93 today!) and Asher has been asking for popsicles for quite some time now. He's like his momma and loves his chocolate, so we decided to go for this Dairy-Free Fudge Pops recipe. Usually, we opt for my standard Dark Chocolate Fudge Pop recipe which contains eggs. Don't get me wrong– eggs are not a bad thing! In fact, we eat them almost daily, but with all the requests for nut-free and egg-free recipes, I seized the opportunity and tried out an egg-free and nut-free Fudge Pop!
I also jumped on Facebook Live on Monday evening to show you how to make them, so make sure to scroll to the bottom of this post to watch the demo or click here to watch! I will be doing live demos and taking questions like this every Tuesday at 4pm PT/ 7pm EST, and the videos will always be available to watch afterwards if you aren't able to join live.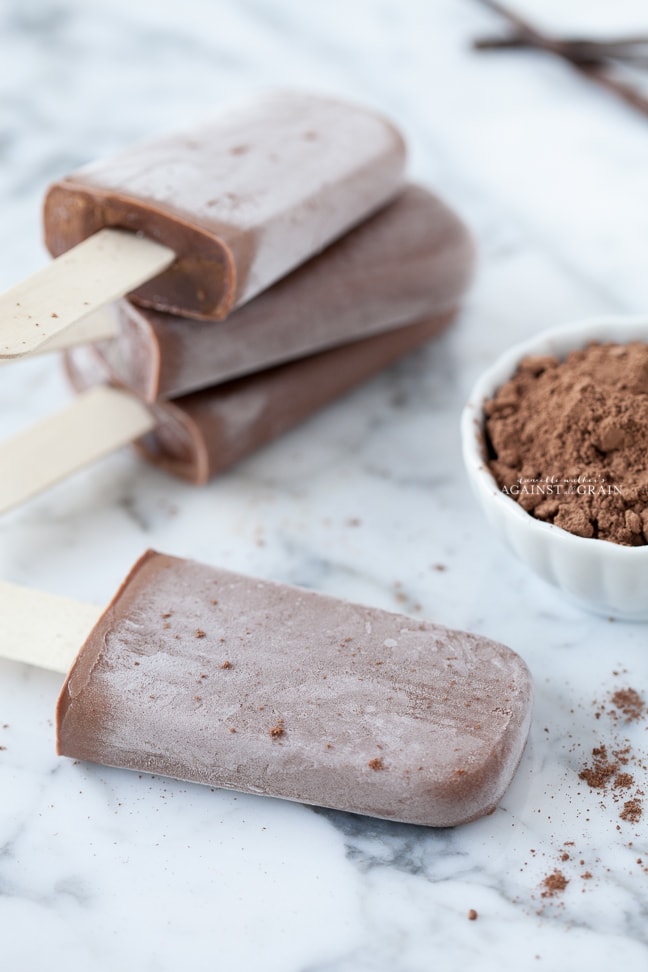 This recipe ended up being super simple to make and it even gets in some gelatin, which you all know I love! You can read more about the benefits of gelatin HERE. They are creamy, chocolatey, and not icy at all. You've got to try them!
A quick note about popsicle molds– I usually use plastic molds as they popsicles are pretty easy to get out of the mold (sometimes I run them under warm-water first). If you do want plastic molds, I would suggest looking for BPA-free brand like these Tovolo BPA-Free Molds. I've also heard  about stainless steel molds which you can find HERE, but I can't vouch for how easily your popsicle will come out as I haven't tried them yet!
If you're looking for another great popsicle recipe, check out my Watermelon Pineapple Ice Pops which are so refreshing!