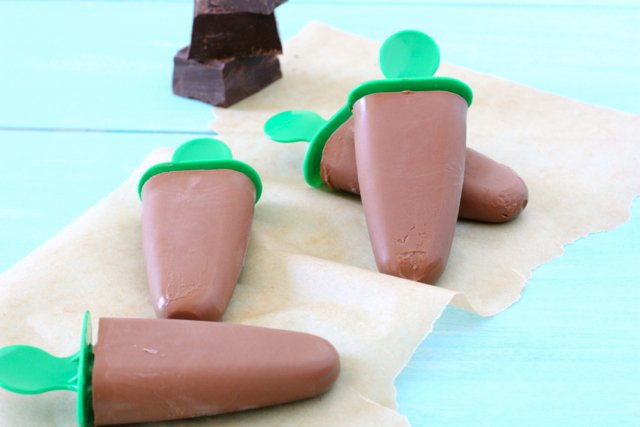 I was making chocolate pudding the other day and decided that it would make the perfect fudgsicle. I had just impulsively bought some cheap popsicle molds from Ikea (I'm buying these BPA free ones for future uses), so I gave it a try. These dark chocolate fudge pops turned out utterly decadent. They're smooth and velvety, and melt in your mouth like an ice cube on the hot summer pavement.
It seems everyone has some form of a fond memory of enjoying a frozen treat when the Summer days are at their hottest.
You must remember the infamous ice cream truck. The one that drove around the neighborhood daily during the Summer months blaring it's catchy tunes on repeat through blown speakers.  A siren song of sorts, luring children from every park or playground for miles around. The truck, full of icy confections, would set off panic through the neighborhood children in fear of being too late and missing their chance the consume a bomb pop, push-pop or the creamy fudgsicle.
Have the ice cream trucks gone extinct? Since having my son two years ago, I always have an ear open for that identifying music, but have yet to hear it. Regardless, we wouldn't be able to partake in the consumption, so I try to make things like ice cream to fulfill the need from time to time.
I also plan to use this watermelon mint lemonade as a popsicle as well!
*For those that are egg-free, you can make these without the yolks but they won't be quite as creamy. You may also need to let them sit at room temperature for a little longer before they're soft enough to consume.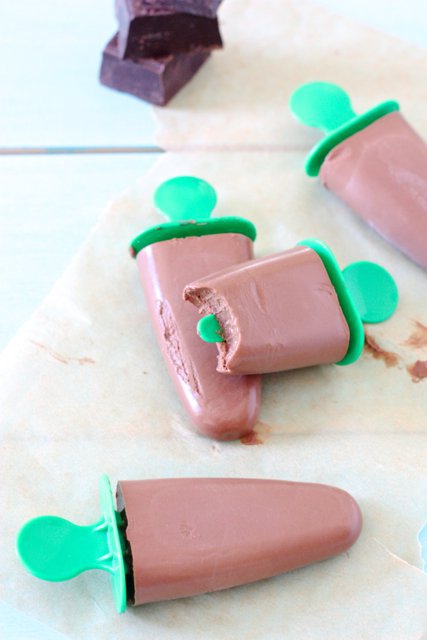 Shared with Slightly Indulgent Tuesdays