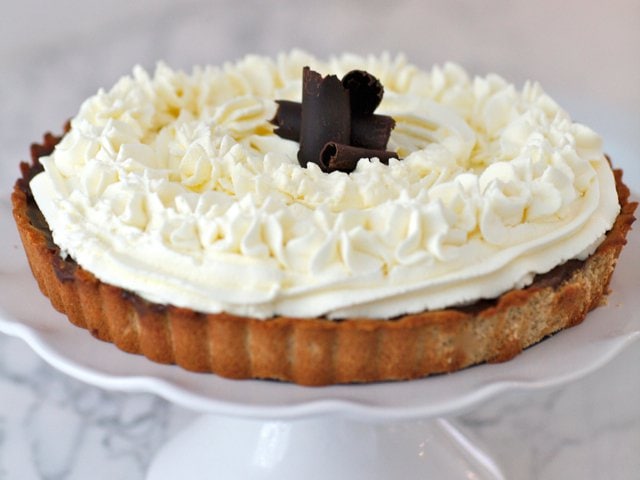 I've been keeping a really decadent and delicious secret from you. Usually I'm so excited to share a recipe with you that it goes up within days of making it, but I've actually made this Chocolate Pudding Pie about 10 times over the past year or so and neglected to share it! I had photos stashed away that I wasn't very happy with and kept putting off the post until I was able to re-photograph it. When I did my personal photo shoot with the lovely Jennifer Skog a month ago for all of the pictures you see of me in the kitchen, she was sweet enough to snap some of the pie (in tart form in this occasion) so I could finally share it with you.
Jennifer does such a great job making you feel comfortable and confident in front of the camera. And of course, we couldn't resist the cliche shot of me cutting my pie in the kitchen. You can find the others on my homepage as well as my Facebook, Twitter, and Pinterest pages. Speaking of, are you following me on those yet? If not, please pop over and do so! While the blog is kept strictly for recipes and the occasional giveaway, I use the other platforms for answering your questions, sharing my cooking adventures (failures and triumphs!), and for special announcements.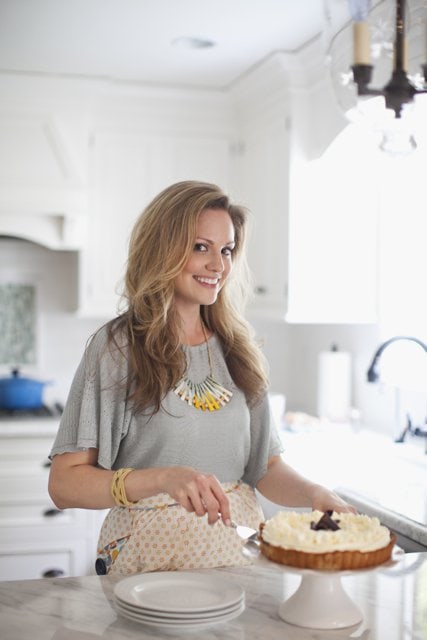 Enough about me, let's get back to PIE! When Shauna from the Gluten Free Girl posted that she was hosting a Pie Party this month, I remembered I had this one stashed away and figured it would be perfect to share with you all in time for Father's Day! Chocolate Pudding Pie is one of my dad's favorites and I've made this for him numerous times now. My husband, who became a father almost two years ago, loves this too. Especially when I spread a layer of peanut butter on the bottom of the crust for him first!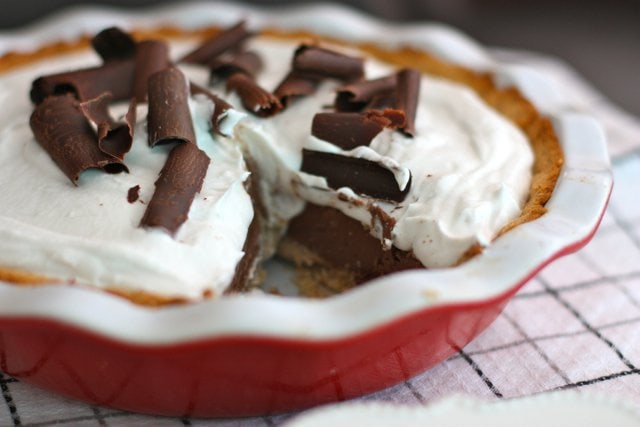 Adapted from Williams Sonoma