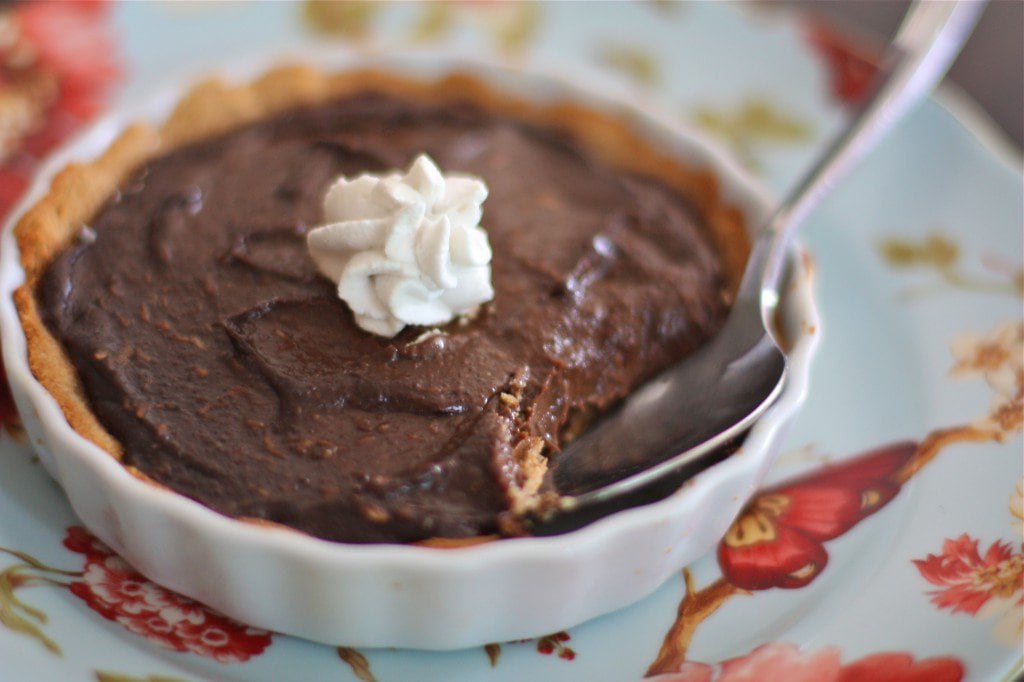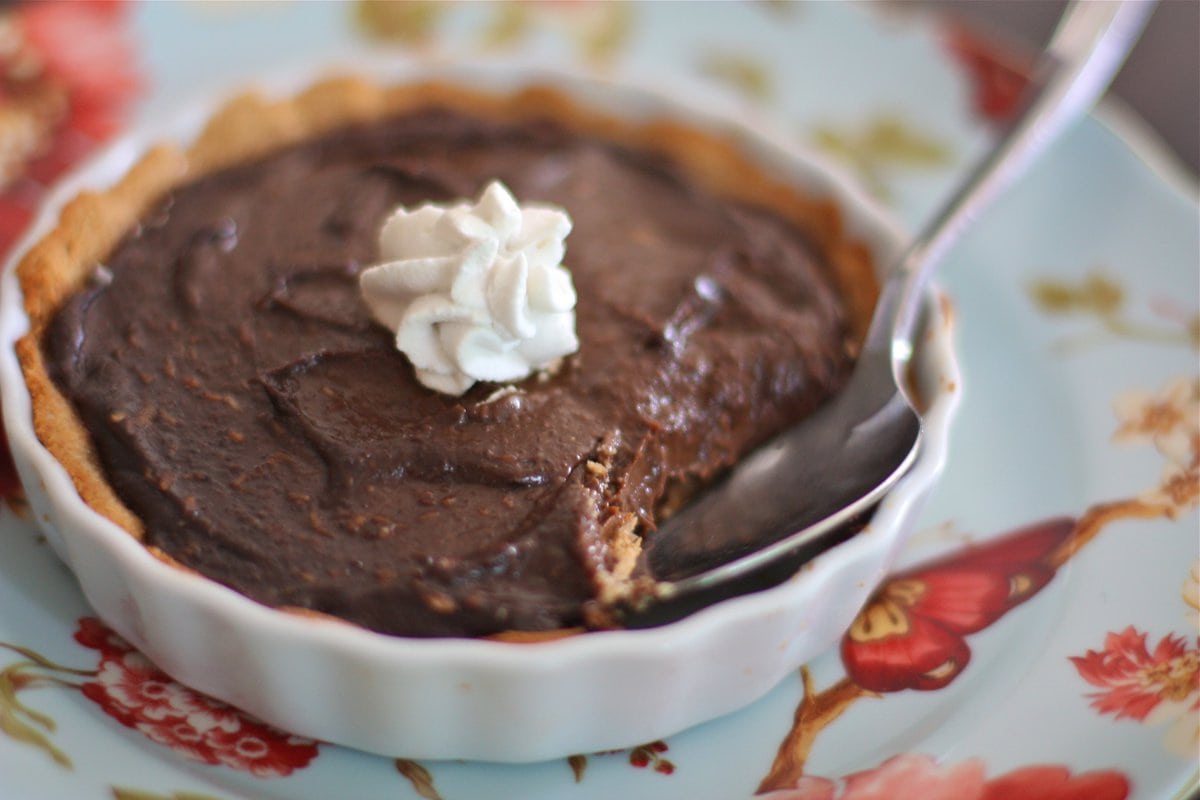 This vegan chocolate pudding pie is not only vegan, grain-free, and free of refined sugars. What could be better? A sinfully delicious desert that is actually not sinful at all for your Love on Valentines Day.
There are so many avocado pudding recipes out there, and even though the reviews are usually great, I was very much a skeptic. I love avocados, but on salads. I love chocolate, but not with something green in it.
Truth be told, I didn't take a bite out of the vegan chocolate pudding pie in hopes of staging a good photo shoot. I was actually about to dump it in the trash after tasting it last night and not being happy with it because I could still taste the avocado. I decided to give it one last chance this morning, and I'm so happy I did! The key is to leave it in the fridge overnight so the flavors can all blend together and the pudding can set.
You'll notice I did half raw cacao and half coco powder. You can use all raw cacao if you prefer, but I wasn't getting the deep chocolate flavor I was looking for. Also – feel free to really load on the coconut whipped cream. I was just being a cheapskate and didn't want to waste anymore coconut milk on the photo!
I made this recipe to feed 2 on behalf of you and your sweetie on Valentines Day, but you could double it and fill a tart pan or 9 inch pie dish if you' d like. My crust is not a vegan recipe, so try swapping a flax "egg" for the egg in the recipe or  use this one to make this an entirely vegan dessert.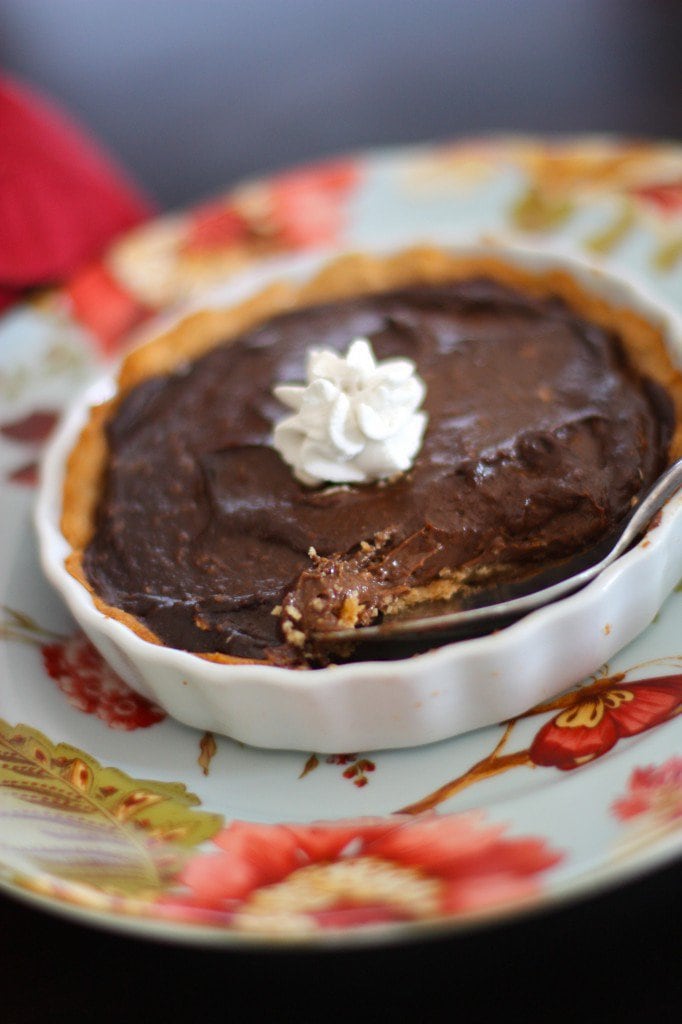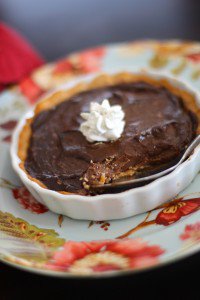 link