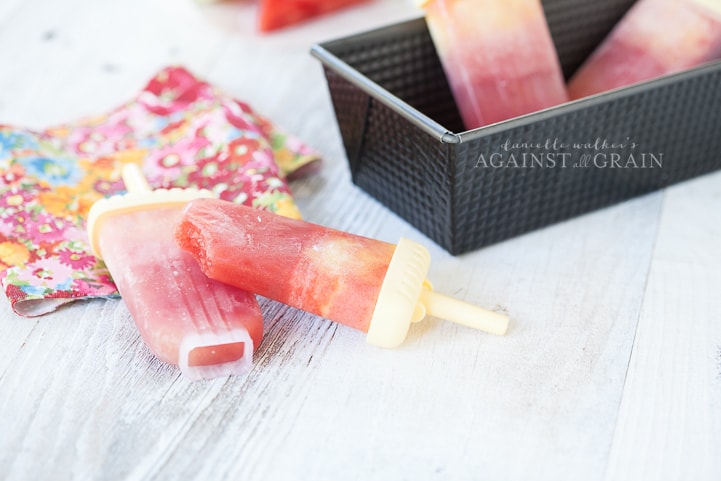 With the heat we're having here, Asher is requesting cold treats. He told me the other day he "just loves frozen treats." So we set out to make popsicles. His favorite are these fudgsicles, but I was out of a few items and had an abundance of fruit so we opted for watermelon pineapple ice pops.
I am starting to venture back into cooking and blogging. Something I have actually missed dearly since pouring all of my recipes, creativity, and time into my second book. I've also been taking a little break since we first found out about Aila's condition, but I am really finding some joy being back in the kitchen and creating new things now. We are still taking things day by day, but each day gets a tiny bit easier. Our fundraiser is still open until Monday and we thank you all again for all of your letters, donations, and prayers for our family.
As I've mentioned on my Facebook page, we just moved to a new house. Trouble is, it's a very old house! It's over 70 years old and we planned to do renovations before even moving in, but in light of our current situation, decided it would be best if we just moved in and started construction in the new year. It has pleasant character from the age and we actually have been getting along just great so far, but the kitchen is less than optimal! Thankfully, we were able to paint over the 1950's wallpaper (no use tearing it off when we'll be taking the interior walls completely down at some point) and bring in a new refrigerator; but the Pepto-Bismol pink sink (see my pic on instagram!) and hunter green marble countertops remain.
As does the non-working oven! We don't want to spend money getting a new oven when we'll be eventually reworking the design of the kitchen, so for now, I'm sticking to no-bake foods. I do plan to get a large toaster oven to hold me over, and thankfully my mom's house is down the street so I may invade her kitchen when the need for a baked good or roast chicken arises.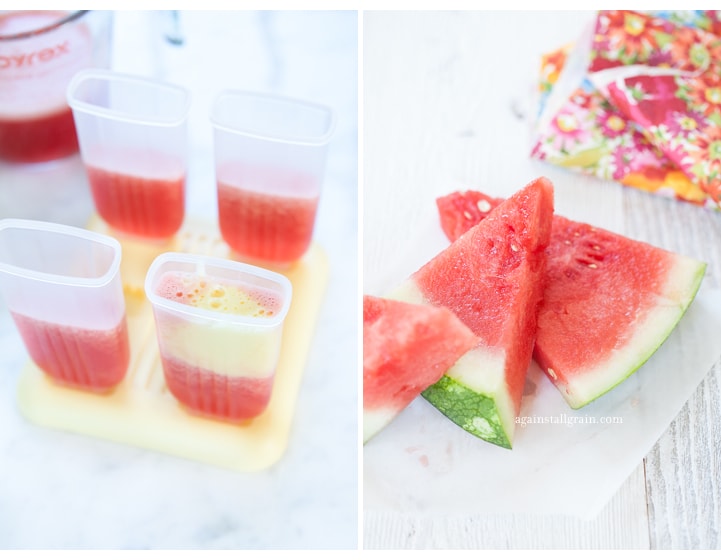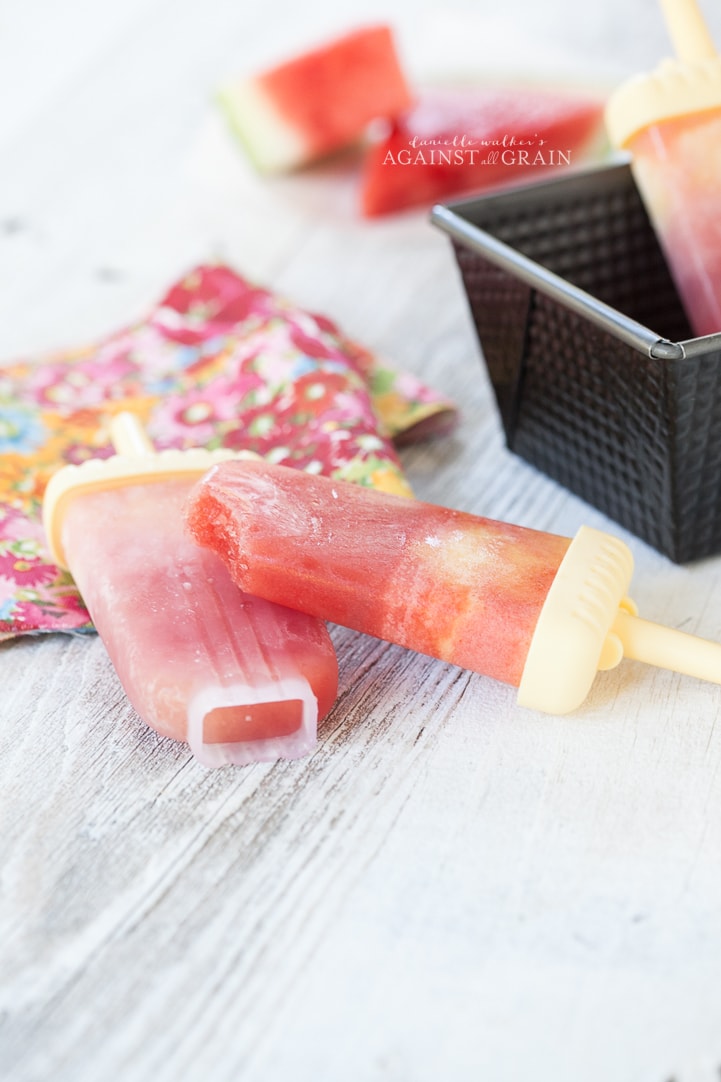 I like to put a little
grassfed gelatin
into my popsicles for the added
health benefits
, but also because it helps them melt a bit slower on a hot day as well as takes a tiny bit of the icy crunch away. They're simple to make and so refreshing on a hot day. The hardest part, especially for a 4 year old who wants immediate gratification, is waiting for them to freeze! We used
popsicle molds
for this batch, but I had a little leftover of the pineapple mix so I poured it into our favorite
zipzicle pouches
. They're reusable and reminiscent of otter pops. If you're a child of the 80's or 90's, you surely remember those!