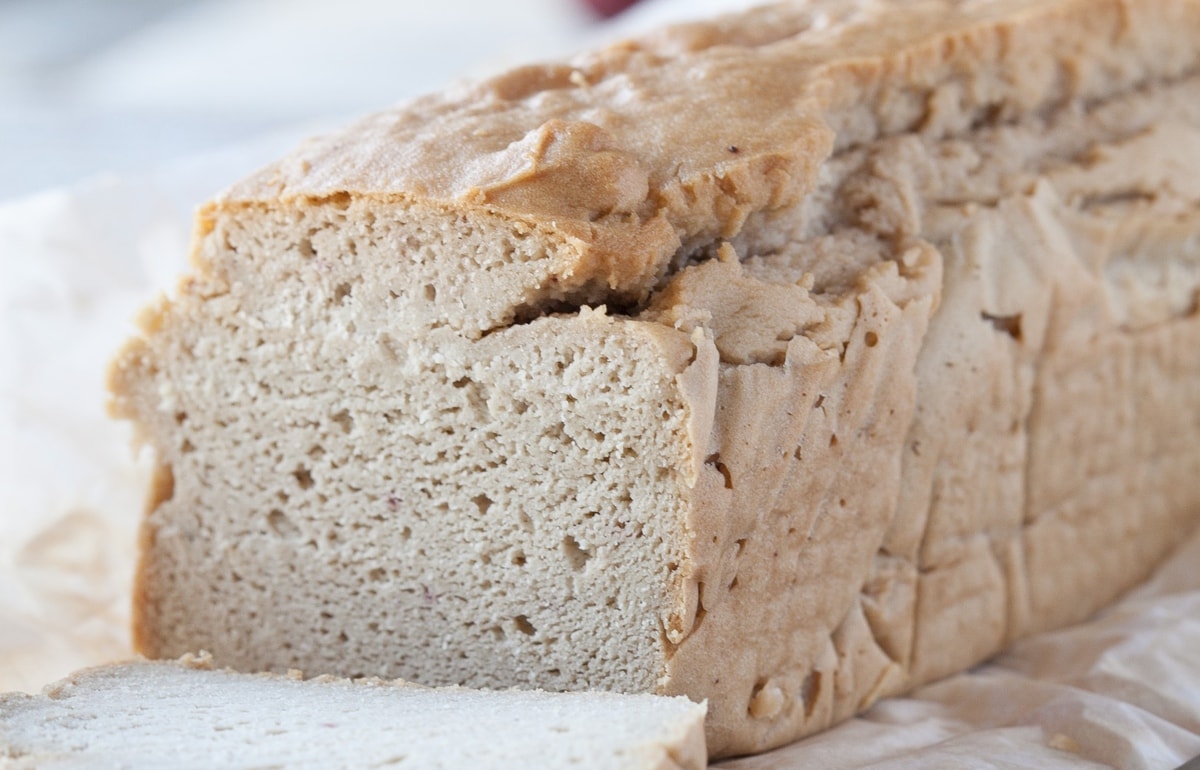 It just came to my attention that the Grain-free Blender Bread recipe in my Celebrations cookbook has a measurement typo. Thankfully, the loaf still works with the way it was printed, but it does come out a lot more squishy and dense because of it.
Somewhere, between the dozens of editing stages for the book, 1/2 cup almond milk was changed to 1 cup almond milk. The correct measurement is 1/2 cup almond milk. It will be fixed in the next printing of the book, but for those of you who already have a copy, please make a little note on page 323, and use that measurement going forward when you're making your loaf.
From the Book to You
For those of you who don't have a copy of the book yet, you're in luck, because I'm sharing the correct Grain Free Blender bread recipe here on the blog! It is used in the book for a wonderful overnight breakfast casserole – the Eggs Benedict Strata, for shape sandwiches for a child's birthday party, and a delicious Thanksgiving stuffing recipe.
As I mentioned the other day, I still prefer my Sandwich Bread recipe from my first book Against all Grain, but this one requires a lot less dishes and time so we make it more frequently. It works well toasted for a BLT sandwich, for almond butter and jam sandwiches, french toast, or even a panini.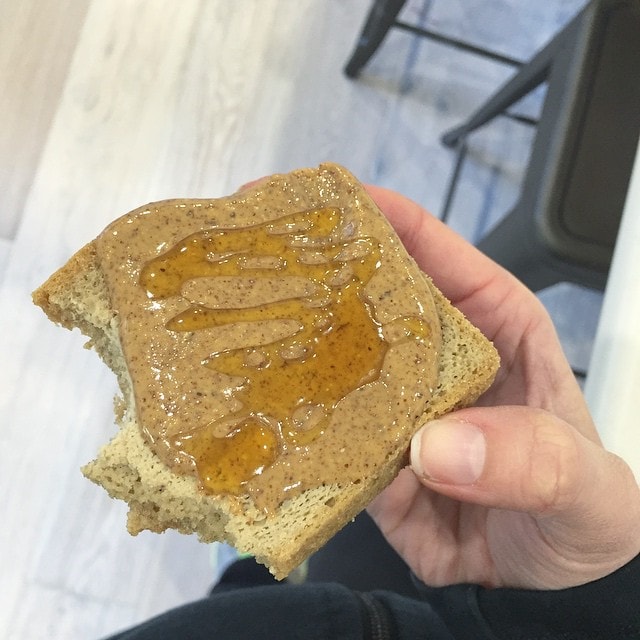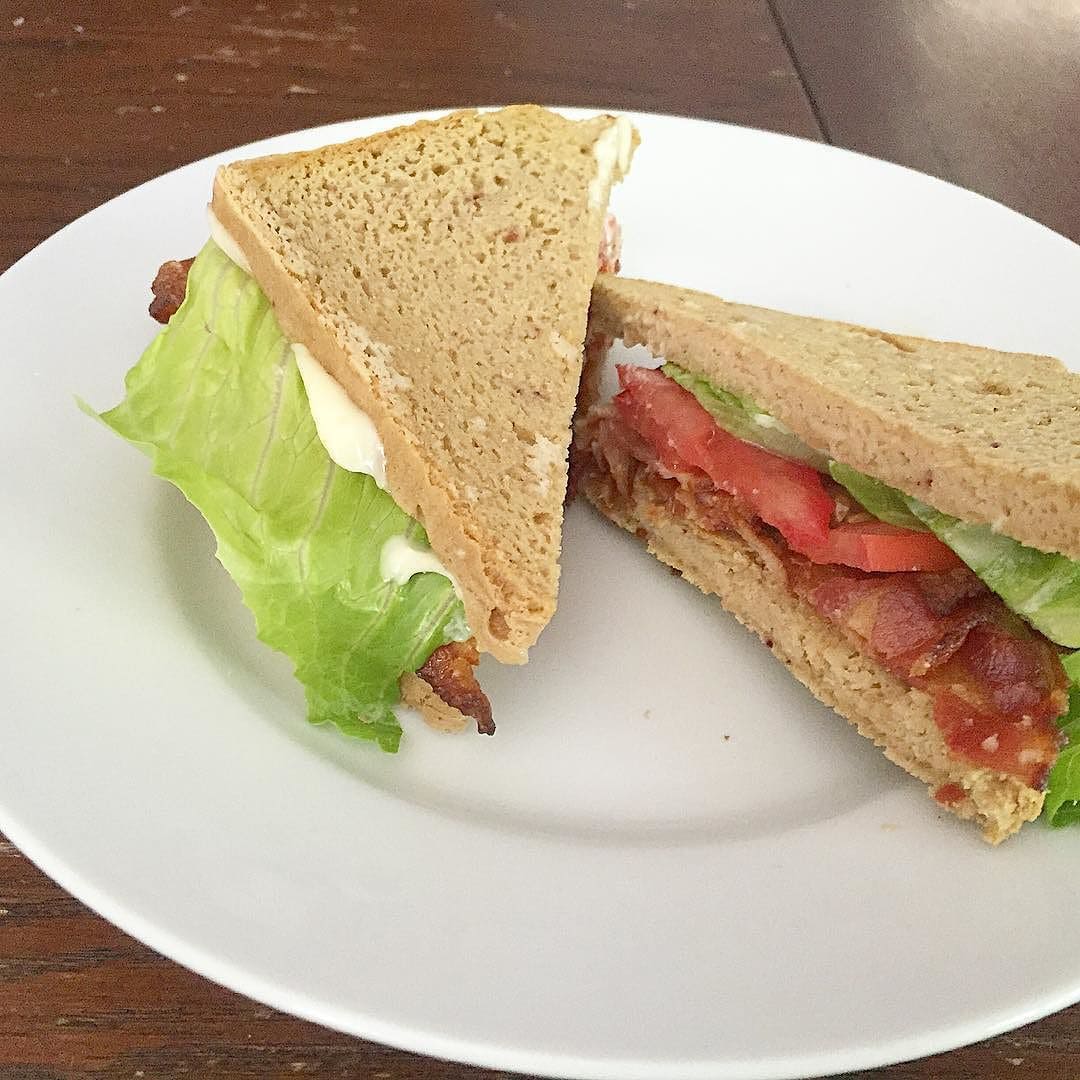 The size of Pan for the Grain Free Blender Bread
A frequent question I get about the bread is what loaf pan I use to make it stand nice and tall. The size is extremely important to get it to rise the highest, as noted in the recipe. Any standard loaf pan will still work – your loaf will just be a little shorter. See below for the one I use.

I am also asked if it will work without eggs. I don't think it will rise nearly as high because 8 eggs is a lot and gives it a lot of volume. I think the best substitute would be aquafaba. I haven't tested it this way though, so if you try it out please come and let us know your results in the comments below!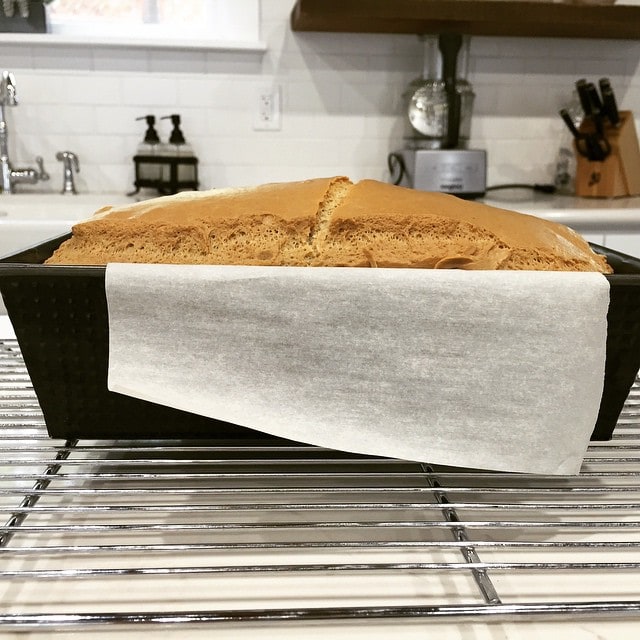 Click below to watch a full step-by-step video