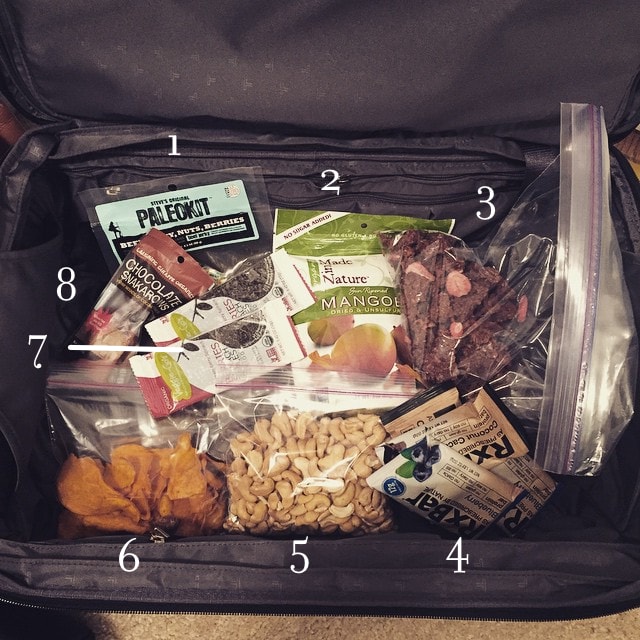 It takes some preparation ahead of time, but packing paleo travel snacks in your suitcase is well worth the effort. I am frequently asked what I do to prepare for a trip and when I posted a photo of my carryon on the other day, so many of you inquired about the products that I thought I'd do a blog post on it for you.
While some airports are fortunate and offer good food, I have been in my fair share of them that literally have nothing to offer for a person with food allergies or even someone trying to eat healthy. Not to mention the options the airlines offer. Trust me when I say that an 8-10 hour travel day (or worse 16 to 20!) without food is really not a predicament you want to be in.
I wrote a post a couple of years ago on all of the homemade snacks you can make ahead of time and bring with you on your trips (see it here), but as our life has gotten more hectic, I realize that making everything from scratch is not always convenient or realistic. Especially when you're trying to pack your suitcase, your kid's suitcases, and any household tasks that need to be tied up before leaving for a trip.
Thankfully, there are tons of new products that are making their way onto the market that fit within paleo guidelines. While they are not cheap, real food never is, they are a fantastic alternative to keep in your pantry for those special occasions when you're out of time and need something on the run.
I'm sent dozens of samples of new products to try. Quite honestly, because I am recipe creator and probably have a fairly high standard based on how much we enjoy my food, I'm sometimes difficult to impress. So when I recommend a product to you, it is because we genuinely like it. Now I do have to say – we don't eat these often, but I keep them in a bag up in the top of the pantry to throw into my purse or suitcase on a whim and they always deliver.
If you haven't already, take a look at my Snacking Made Simple page from my book Meals Made Simple to see more of my recommended convenience products. Also take a look at my post about traveling on paleo here and dining out while paleo here.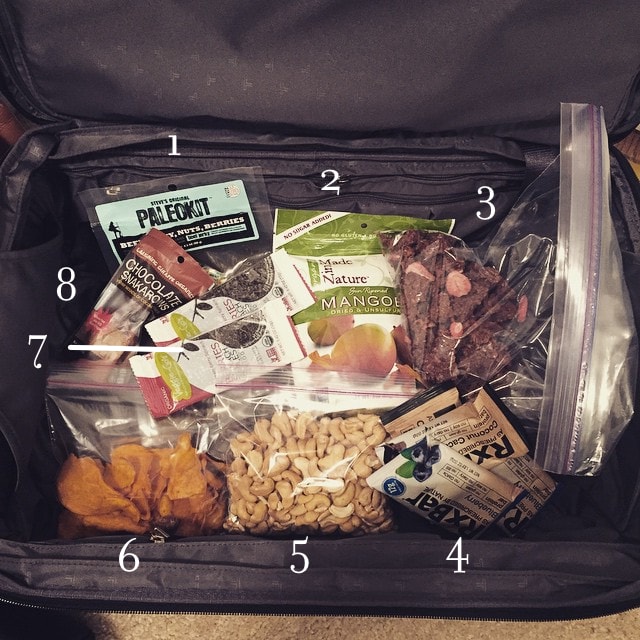 [ssba]
Here's what's in my suitcase!