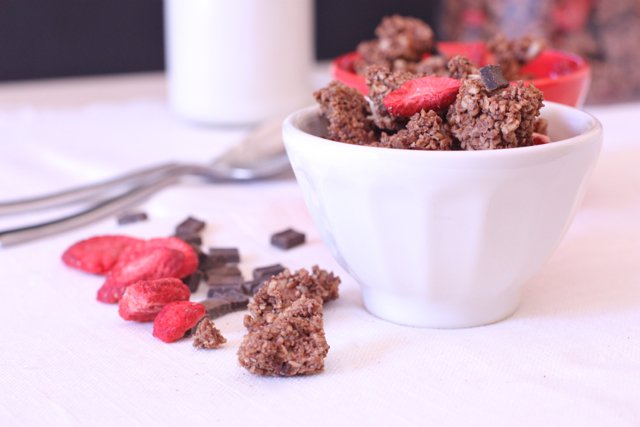 A few months ago, after a long-travel day to my sister's, I was thumbing through the pantry for a snack when I came across a box of granola from Whole Foods called Love Crunch.  It was chocolate and had little dark chocolate chunks and dried berries in it. I think I visited that cupboard ten times that night and ate every last crumb of that box of cereal. While that granola isn't completely unhealthy, it does have oats, rice, and a few other sweeteners in it that I try to avoid.  I loved it too much to just let it go though, so here is my rendition of a healthier version  – Paleo Chocolate Granola with Dried Berries.
My friend who is also grain-free tasted it and told me I should name it Love Crack because of how addicting it is. I thought it fitting to share it with you in honor of this special day approaching that we celebrate love …. and our addiction to chocolate.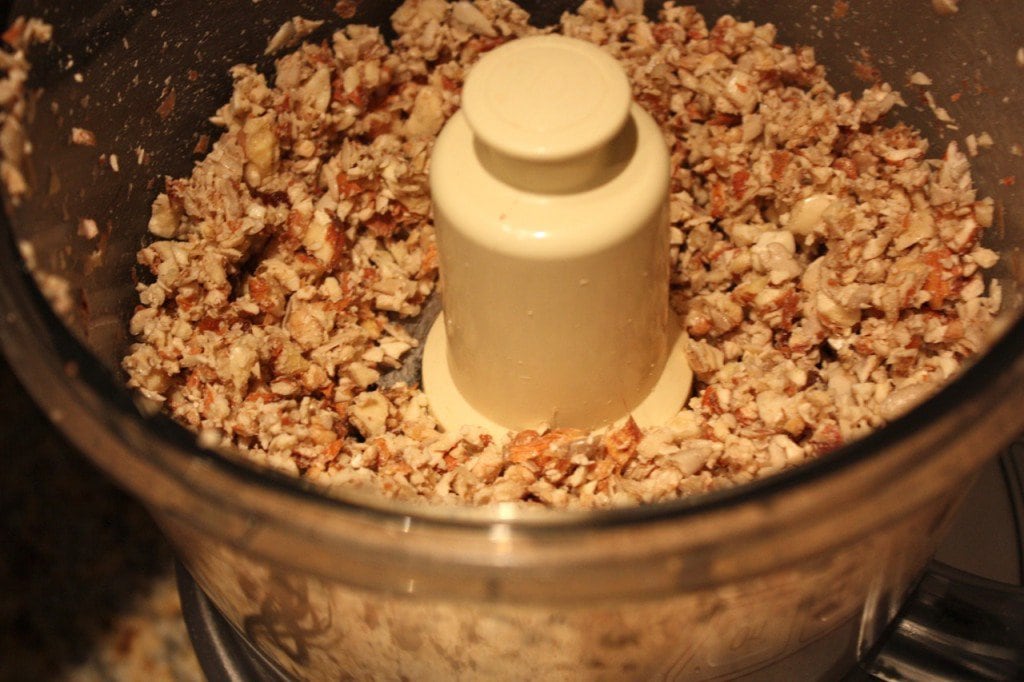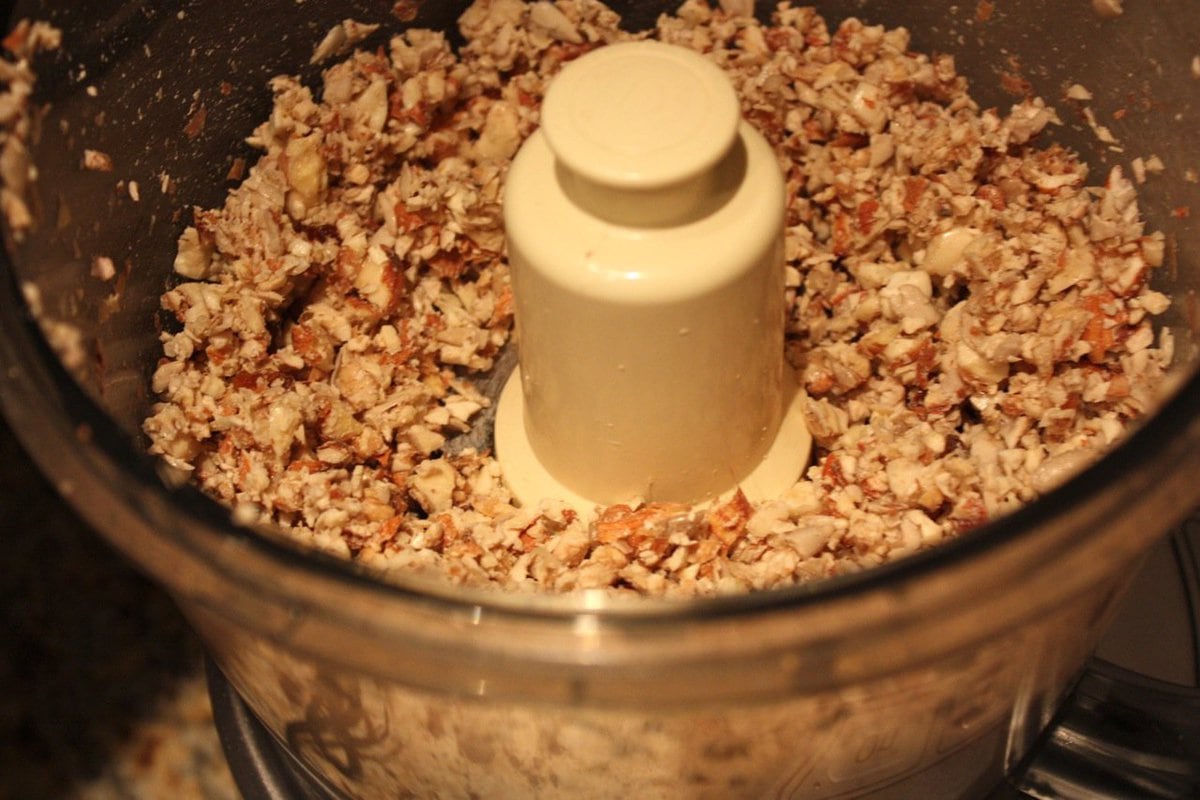 Dehydrating is my preferred method  for making this granola, but you could probably bake the granola in your oven at it's lowest setting  for 2-3 hours, or until completely dried and free of all moisture. If you do, please come back and share in the comments how it turned out!