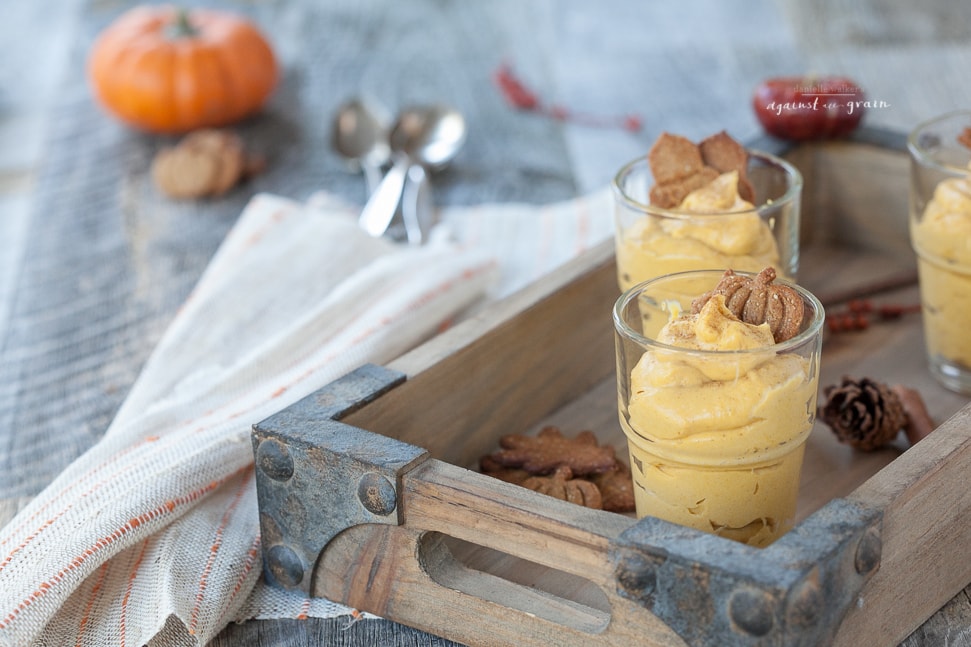 I'm excited to share this dairy free and egg free Pumpkin Pudding dessert with you!
Every year, I try to venture outside of the pumpkin realm when I'm creating festive Fall goodies for you, but I fail miserably and am always lured back by pumpkin and it's luscious, creamy, orange hued goodness. This Pumpkin Pudding dessert was no exception. After making my Pumpkin Spice Latte for you, I had some pumpkin puree leftover and wanted to use it up, so back to pumpkin creating it was! Plus I had leftover Gingersnap Cookies and wanted to dip them in something and this seemed perfect!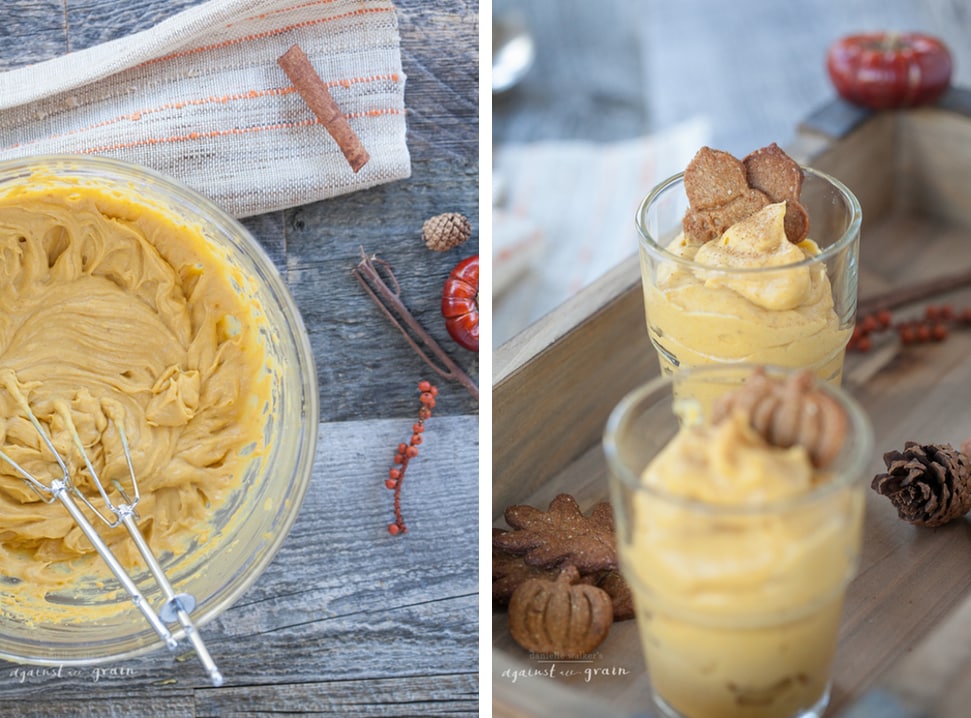 For those that do not like pumpkin, which I'm not sure how that is physically possible, I do have a good amount of apple and cranberry recipes on the blog and in my books as well! Take a look at them if you're needing more Fall inspiration in your kitchen.