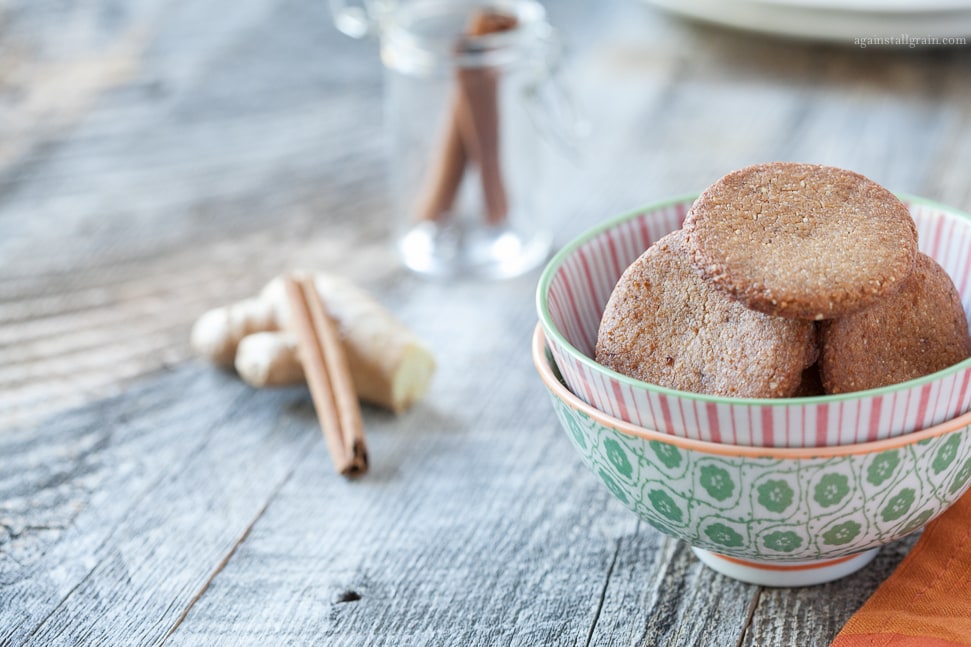 Are you tired of having Gluten Free Gingersnap Cookies that bend instead of snap? Working with Paleo flours can be tough to create a crispy cookie, and when I was still eating on the SCD, I gave up hope of creating one. After a few years of staying away from most starches and allowing my gut to heal, I slowly added back in a couple – mainly arrowroot starch. I still believe that there's not much of a place for these things on a Paleo or Specific Carbohydrate Diet, mostly because it is empty carbohydrates without any nutritional value and can feed the bad bacteria in your gut if you don't have a healthy gut ecosystem.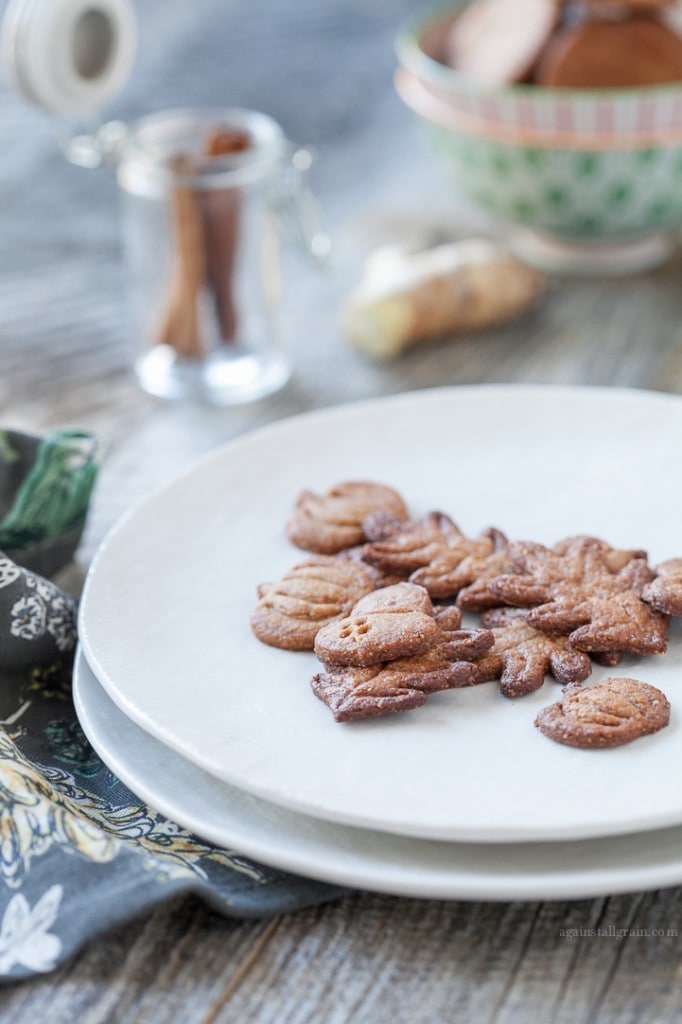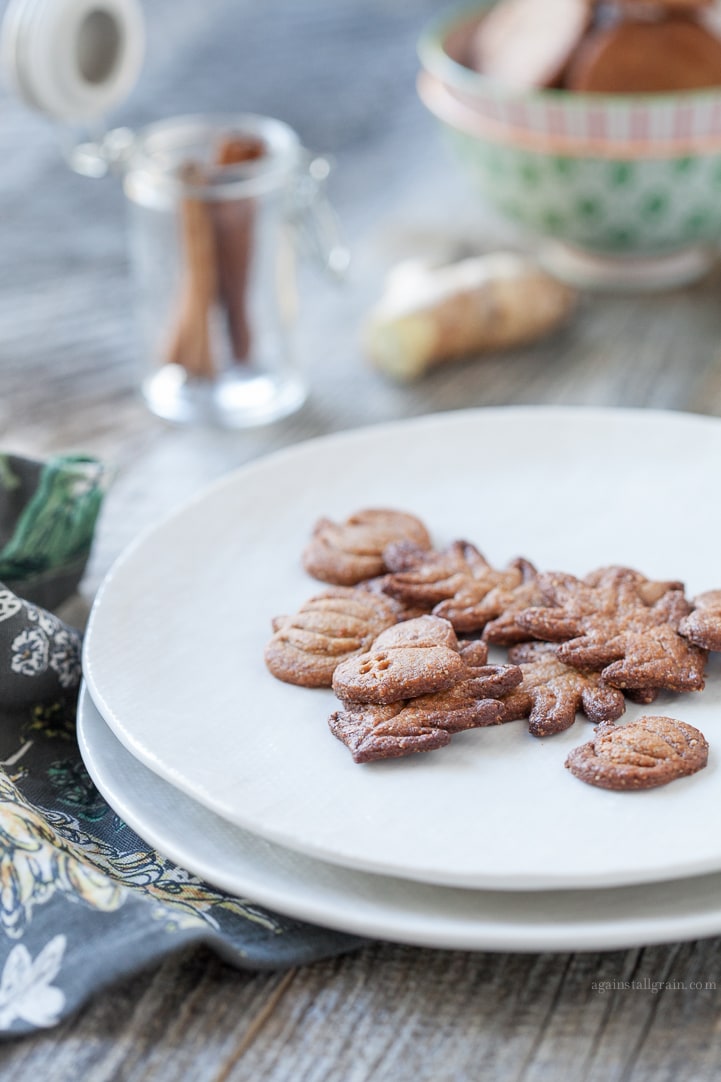 HOWEVER, arrowroot powder does wonders for grain-free baked goods! You probably saw it make more of an appearance in my second book Meals Made Simple than it did in my first, Against all Grain. It was essential when I was trying to make nut-free and even coconut-free baked goods for you guys, and really aids to the elasticity and structure of breads, cookies, and muffins. It also helps to provide a great crunch, something that neither nut-flours or coconut-flours can really achieve. These are even able to be egg-free!
I've been wanting to do a gingersnap recipe for a long time and finally got one that has a good crunch to it! They are not quite like the traditional, because I do not use molasses, but they have a fabulous ginger taste and good little crisp when you bite into them. I have a hard time digesting high levels of free-fructose, so I typically stay away from molasses despite it's high mineral content and health benefits. To understand different types of sugars and why I tend to use raw honey, pure maple syrup, and coconut sugar take a look at this article from Mark Sisson. Instead, I caramelize honey and low-glycemic coconut sugar to give these cookies a similar deep flavor.