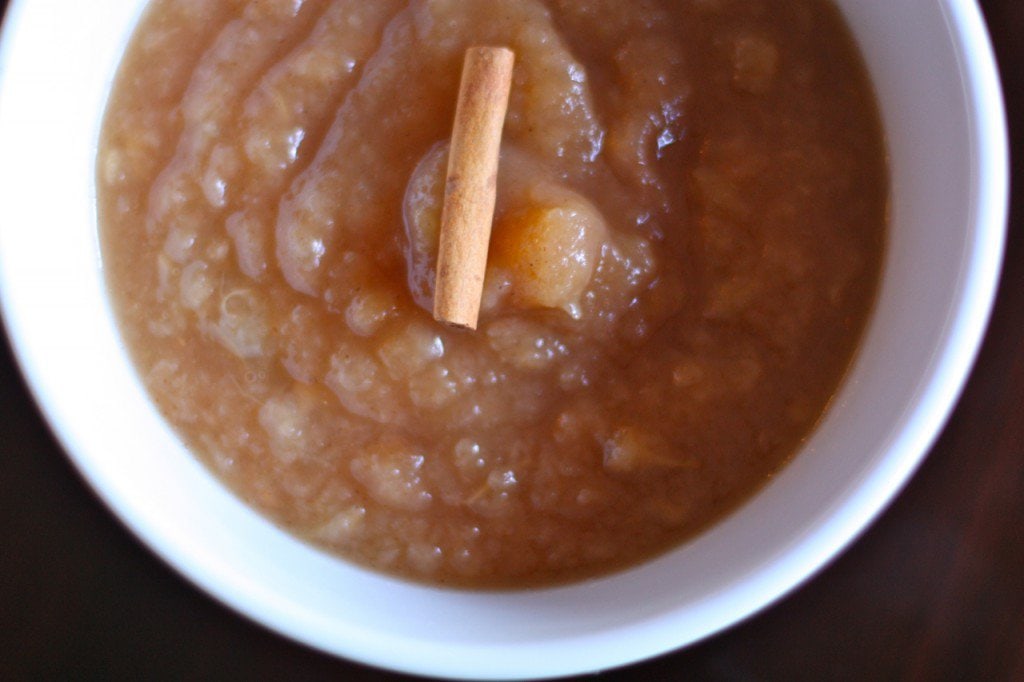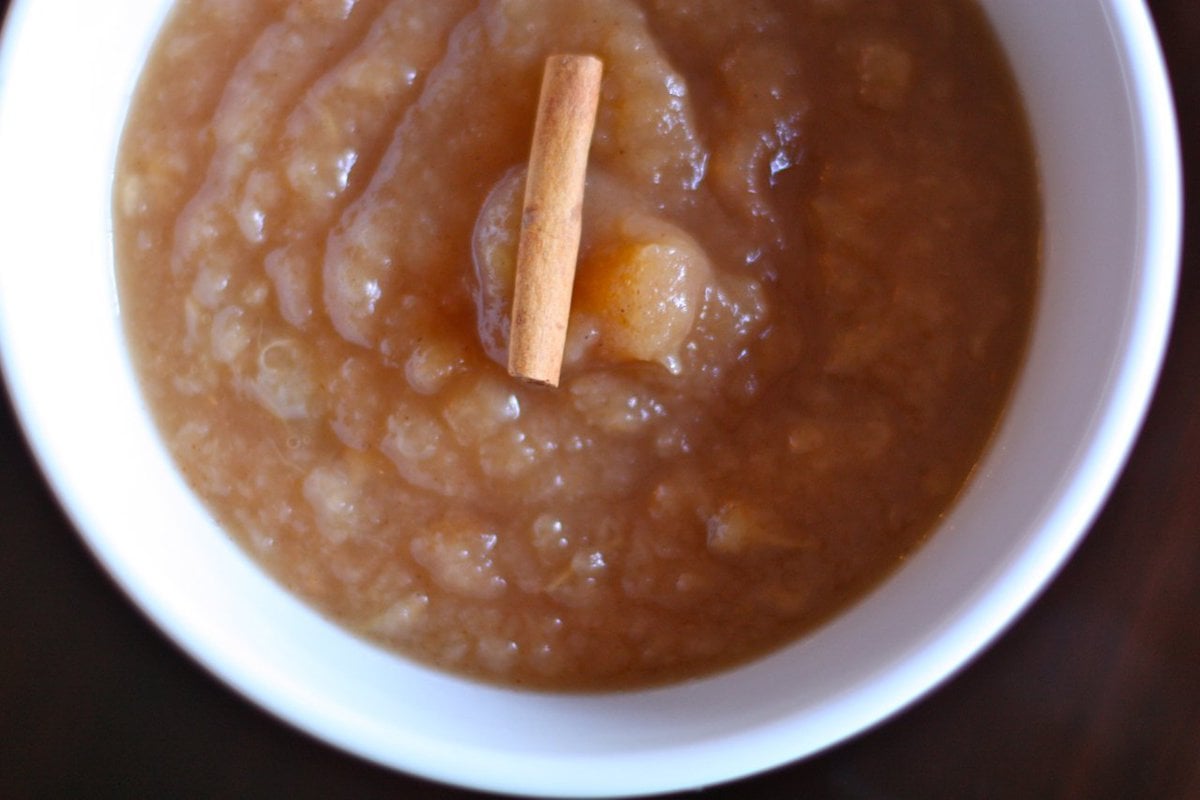 Homemade Crock Pot Applesauce is a dish my whole family loves! It's apple season and our farmer's market is overflowing with the fruit in all different shapes, sizes and colors. It's funny, but I look forward to apple season so that I can chat with "the apple man." I'm ashamed to say that I don't know his name, but he is the sweetest old man who has been selling his delicious apples at our market for years. He lets you sample anything and is so knowledgable on his crop. 
My mom recently took a trip to Apple Hill and was generous enough to share her bounty with me. She gave me one condition – that I had to give her back half of the apple sauce I made. I complied! Nothing could be better than homemade apple sauce and your house smelling of sweetness and spice all day long.
Some say using a crock pot for cooking is cheating, but I think it's a great tool and we should take advantage of it! When I worked full time, I loved coming home to a fully cooked meal. Now that I'm a mom and have limited time to cook, I love it even more!
Grab your kids, husband, or roommate because peeling the apples takes a little time; however, this Homemade Crock Pot Applesauce recipe is worth it!
More Crock Pot Recipes