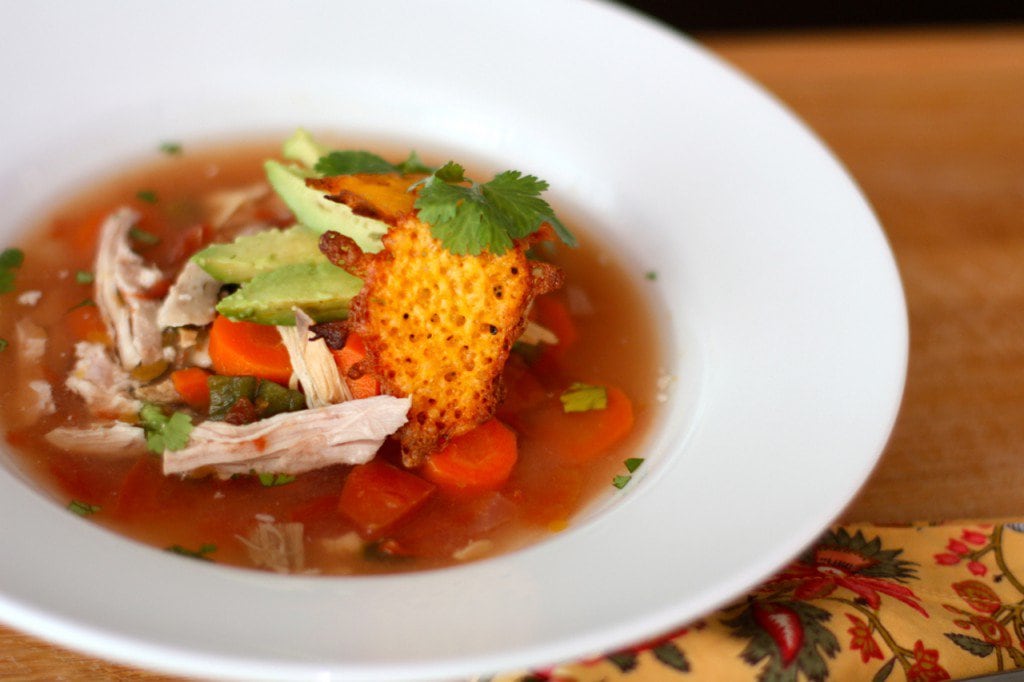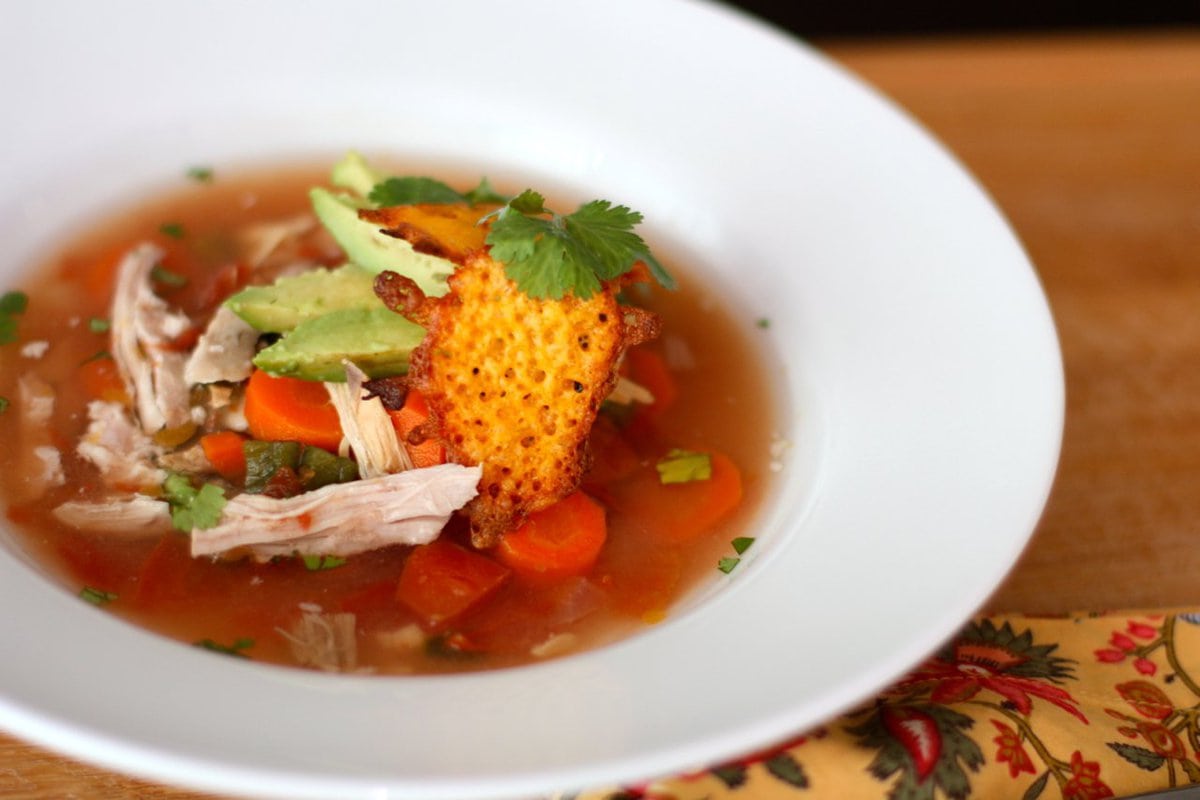 Here's a Crock Pot Mexican Chicken Soup with Cheddar Cheese Chips that can be thrown together in a cinch and is full of bold Mexican flavors. The best part about it is that it simmers in a crockpot all day so it's cheap, easy, and no fuss! 
Pasilla peppers are fairly mild if you remove all of the seeds. They give the soup just a hint of spice and a distinctive flavor. If you would rather just use leftover shredded chicken without the bone, then substitute low sodium chicken broth for the water. You may also need to adjust the salt depending on how salty the broth is that you use.
I felt like I was missing the crunch of a tortilla chip crumbled on top, so I baked a few pinches of cheddar cheese in the oven until they created a crisp chip. It added great flavor, and the crunch that I was looking for. Serve all of the optional toppings on the side so your Paleo friends can chose what they want to put in it. For SCDers, go ahead and load it up with black beans, cheddar cheese chips, avocado, and even a dollop of SCD dripped yogurt it you'd like! 
Happy Soup Month! Be sure to check out:
Roasted Pumpkin Soup with Sage and Prosciutto