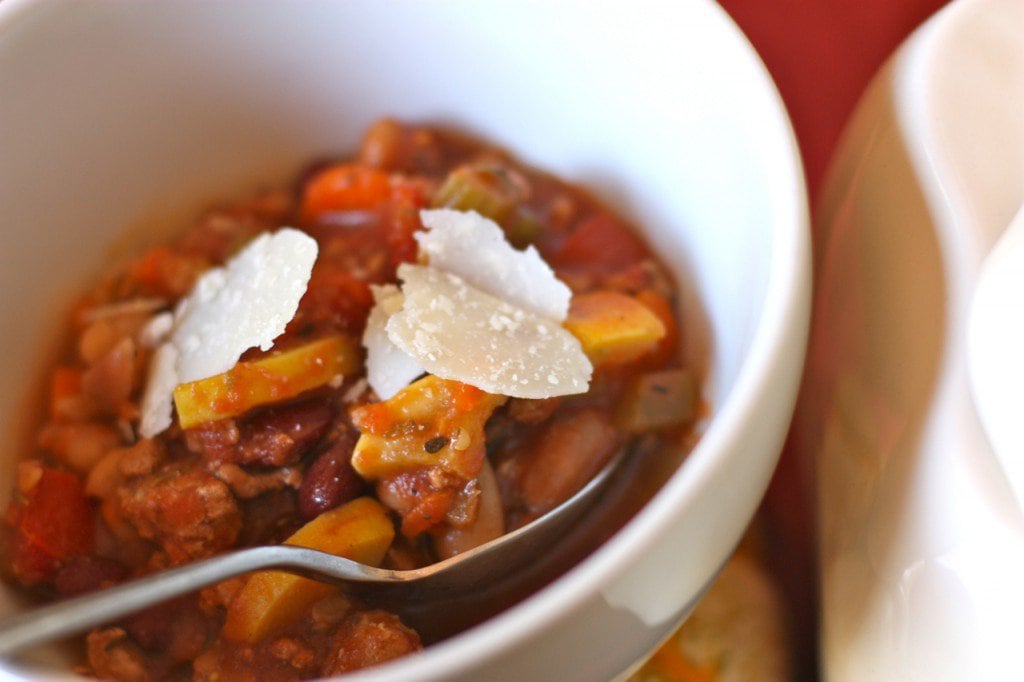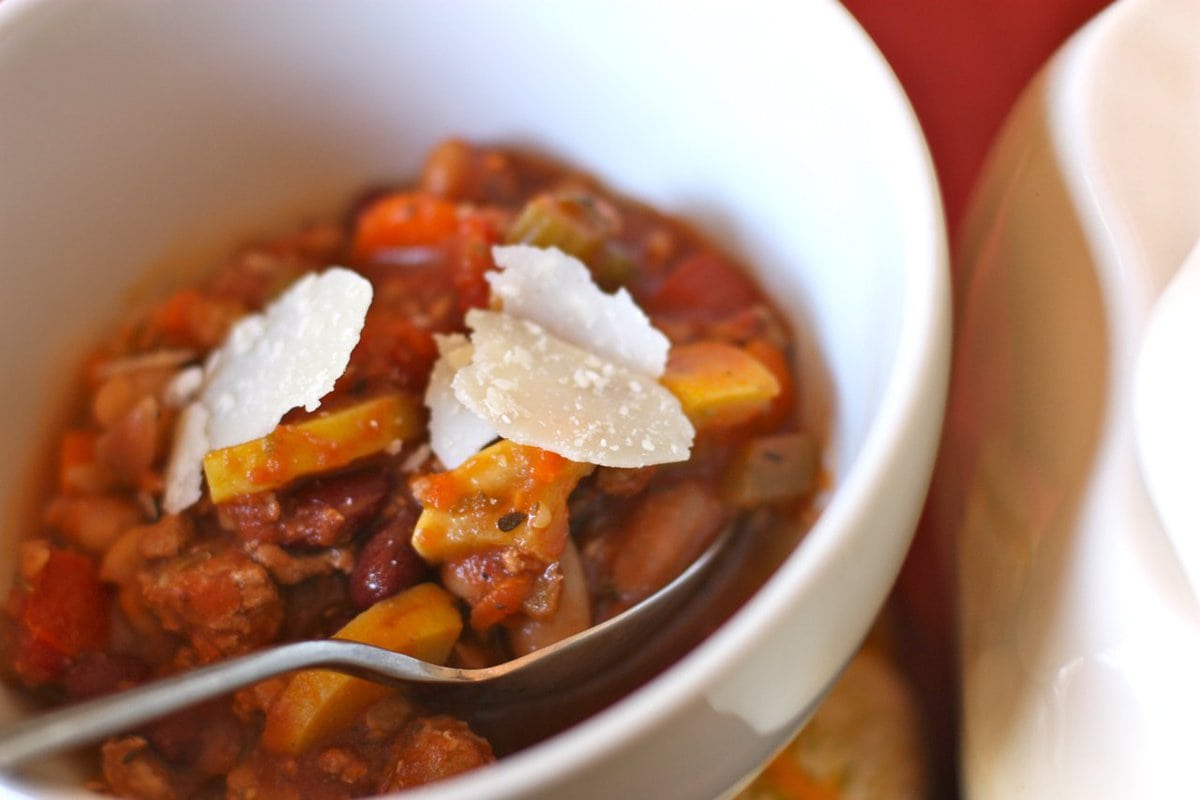 This Crock Pot Italian Fagioli Soup was inspired by a copy cat recipe of Olive Garden's Pasta e Fagioli soup that a friend passed along to me.  Her soup was delicious, but not SCD legal and also had a lot of ingredients that I can't eat right now (see my Facebook Post).
I substituted ground turkey and chicken broth for the ground beef and broth, making it lighter in calories and fat. I also made it in the crock pot, so it's a relatively maintenance free soup. It's so great to come home from work or errands and be enveloped by the glorious smell of a finished meal!

You'll also notice bacon the ingredient list. Don't fret, you'll be removing them before you serve the soup. My Grandma, whose mother came from Venice, has always put 2 pork chops at the bottom of the pan when she makes her spaghetti sauce. Since this was an Italian soup and has many of the same flavors of her sauce, I thought it would be a nice addition to the flavor profile.
I didn't have pork chops on hand, so I threw in 2 pieces of bacon in the last couple of hours of cooking. It adds just the perfect amount of smokiness and boldness to the soup and helps add the flavor that is lacking from omitting the beef and beef broth.