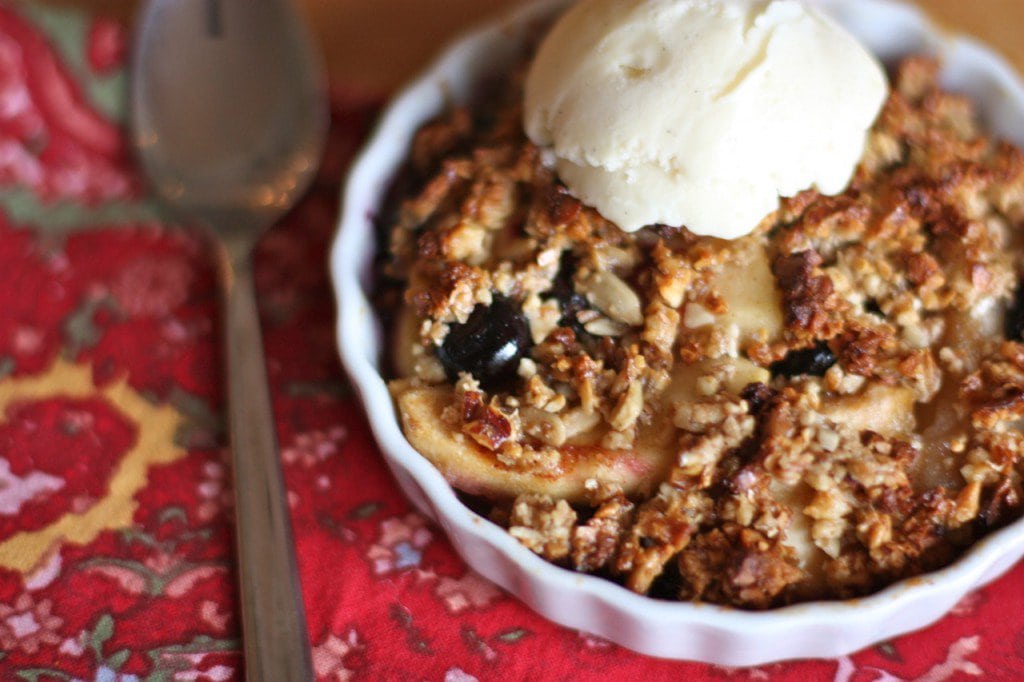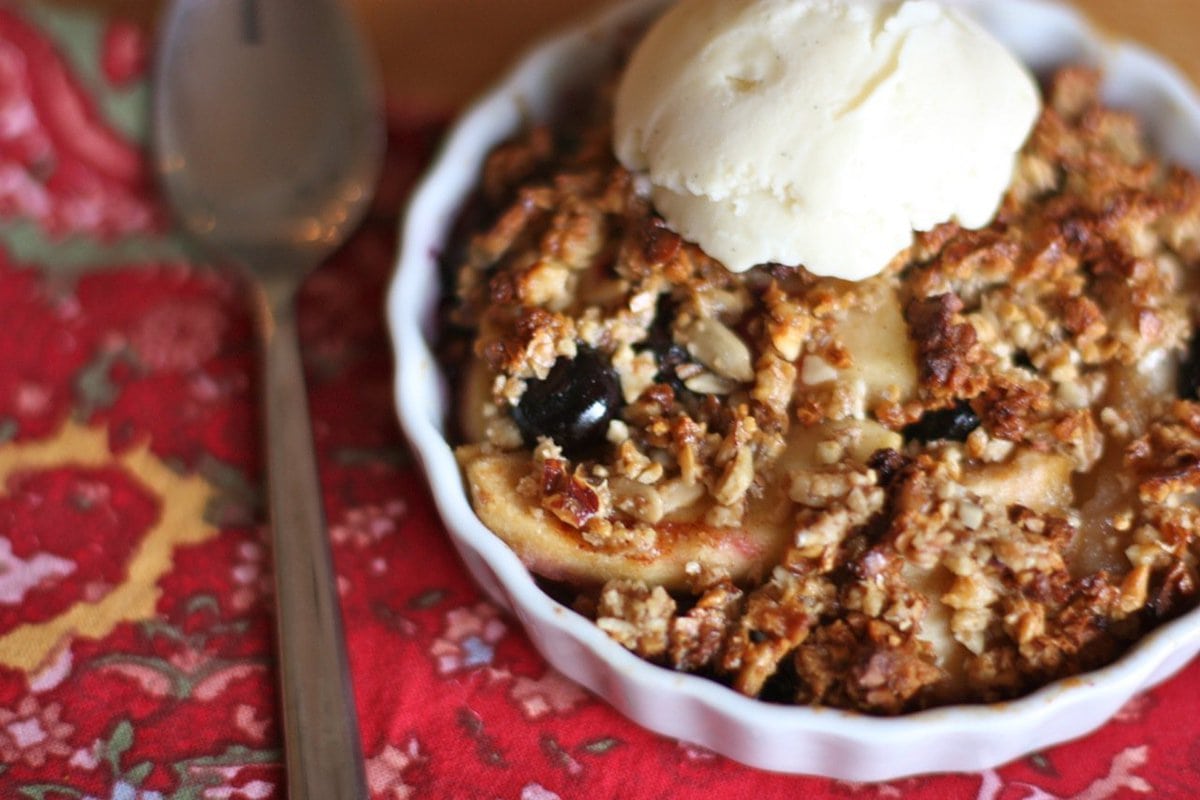 I'm a true chocolate dessert lover, but crisps and cobblers come in close second. Especially when they're hot and served with vanilla ice cream on top like this Apple, Pear, Blueberry Crisp.
I used my grain-free granola as the crisp topping and it tasted so much better than any almond flour version I've tried since going grain-free. This topping has the closest resemblance to the traditional oat crisp. I served it with a small scoop of vanilla coconut ice cream.
And a little confession, I ate the leftovers for breakfast the next morning!