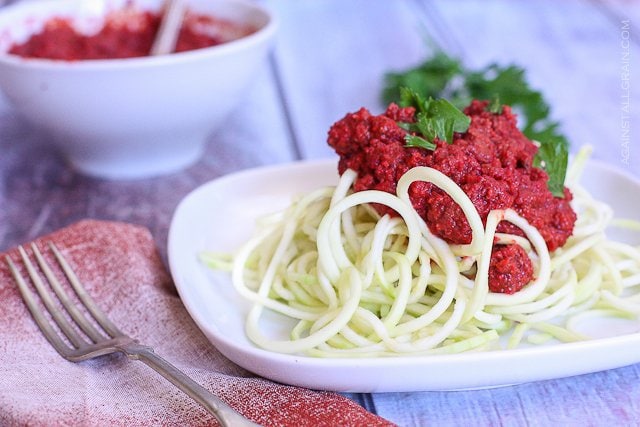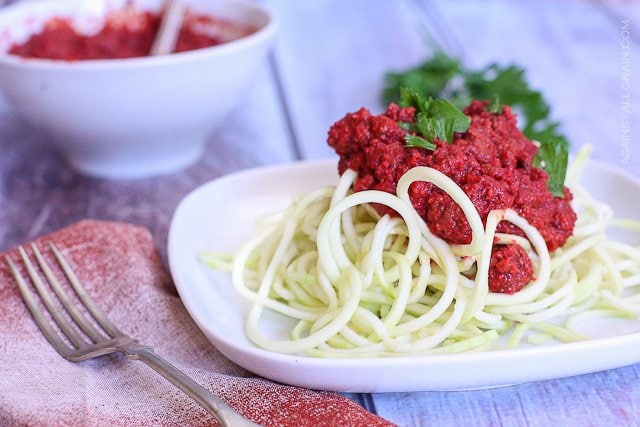 Everyday, I'm faced with the awful decision of Blog vs Book. I let my husband taste something and after finding out if it is good, ask "Save?" or "Post?" It is so frustrating having to chose! This is one of those recipes that is so special that it probably should be saved for the book, but you, my lovely readers, have taken precedence with this one.
I learned early on that too many tomatoes can really affect my stomach and leave me hanging out near the bathroom for the better part of the day, but I have been in denial for the past few years and continue to eat them. There's been so much hype lately about the Paleo Autoimmune Protocol and nightshades (tomatoes, peppers, potatoes, eggplant) being detrimental for those of us with autoimmune diseases; so I just can't possibly keep this sauce to myself for the next 9 months. You can serve it over Zucchini Noodles or use it in my Lasagna Recipe.  It will probably end up in the book too, so promise me you'll still buy it even though you already have access to the recipe?
If there's two things I learned from my Italian Grandmother, it's that pork and red wine belong with a meat sauce. Although, there's quite the debate amongst my family members as to if that wine belongs in a glass in the cook's hand or in the sauce. I personally do a little of both!  I will be including my Great-Grandmother's original meat sauce recipe in my book, so stay tuned for that one. It's the best sauce you'll ever taste and has been perfected over many generations.
I chose to make a bolognese style sauce for this tomato-free meat sauce. I am partial to it because of the complicated flavor profiles that come out with the use of chopped vegetables, salty pork, and a touch of red wine. A traditional bolognese sauce uses a little cream at the end to reduce the acidity of the tomatoes, but since this sauce is sans tomato, we don't need it. I actually throw in a little apple cider vinegar to add a little zing that you would miss otherwise.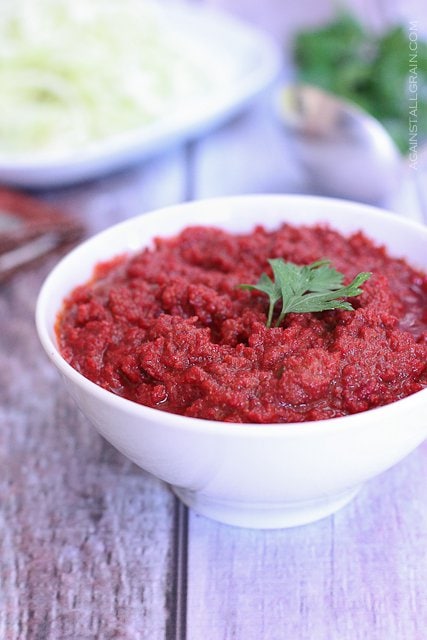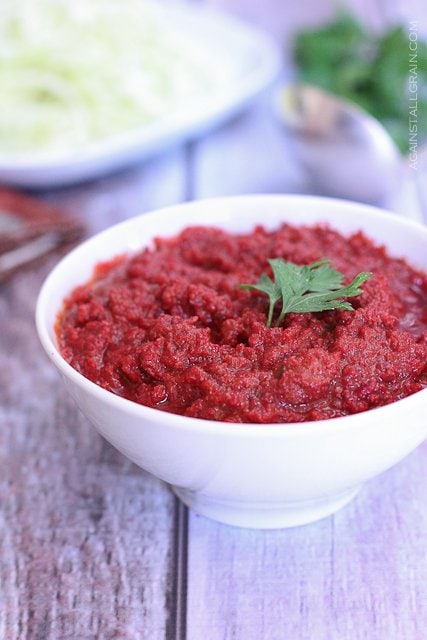 *I can't remember where I first saw the notion of using beets to make a sauce instead of tomatoes, but I've been wanting to make one for the past couple of years. Whoever the original creator was is a genius, but this sauce is like no other that I saw when searching the internet for recipes. I think you're going to love it!  Oh and I hate beets. FYI.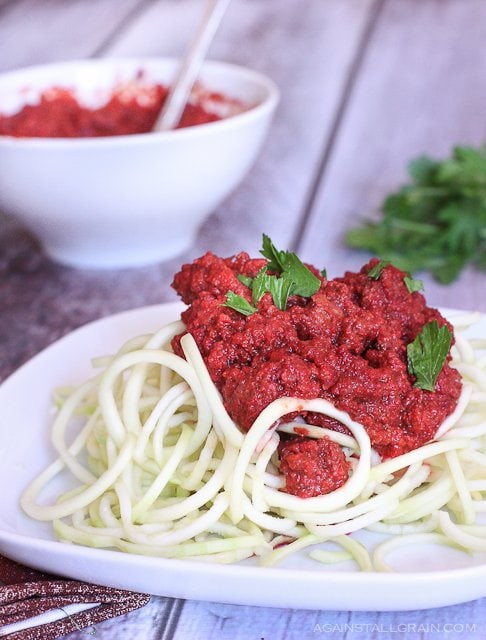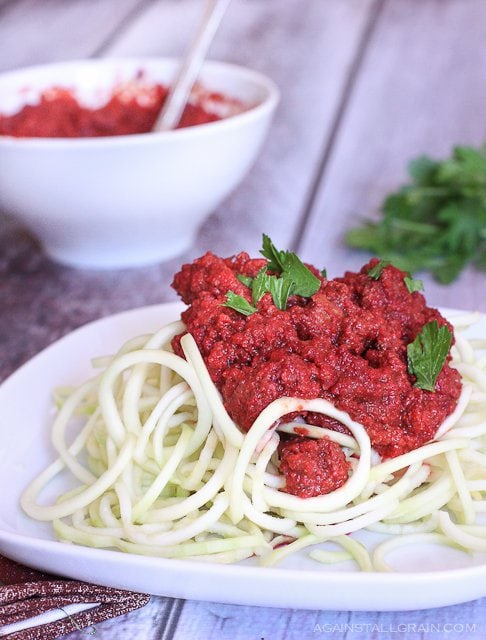 Shared on Allergy Free Wednesdays