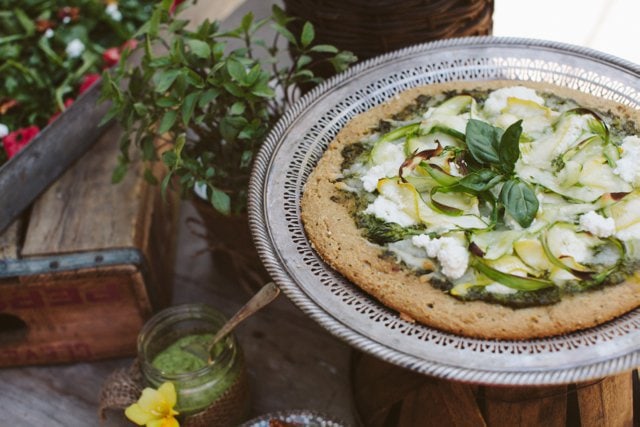 I recently had the pleasure of providing food for a magazine photo shoot. It so fun getting to play chef and food stylist at the same time. The shoot was designed and furnished by PJ Rude of MilkGlass Rentals , and photographed by Jennifer Skog Photography, a very talented lifestyle and wedding photographer (she also did my homepage/bio photos). PJ is a local vintage enthusiast who rents and designs antiques for parties, weddings, and photoshoots. She was asked by Romantic Homes Magazine to create an entertaining story for their annual Flea Market Decor issue, and I was more than happy to help her vision by providing the food.
The setting was romantic, whimsical, and perfect for an intimate lady's night out under the stars. We set up at an adorable bungalow style home in Pleasanton and the backyard was the perfect backdrop. PJ's vision was to incorporate produce and flowers that were in season and available at our Farmer's Market so I wanted to create dishes that would compliment the decor.
The shoot ended up getting a 6-page spread in the issue (on newstands now!). Here's a little sneak peak at the spread, and a couple of behind the scenes photos. Three of the recipes can already be found on my site (Watermelon Arugula Salad, Spiced Candied Walnuts, Berry Tart with Vanilla Custard) and the Farmer's Market Pizza is a new recipe that utilized my grain-free pizza crust.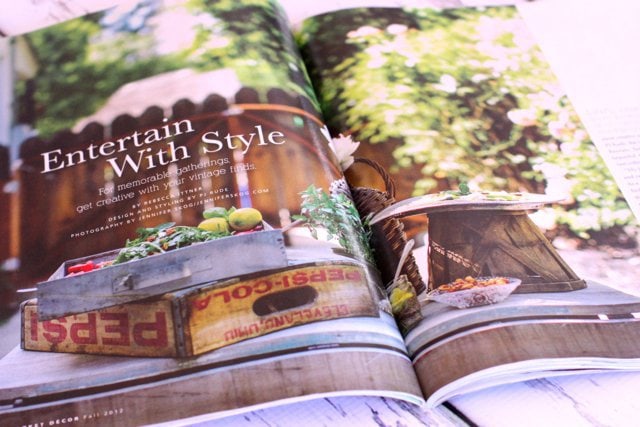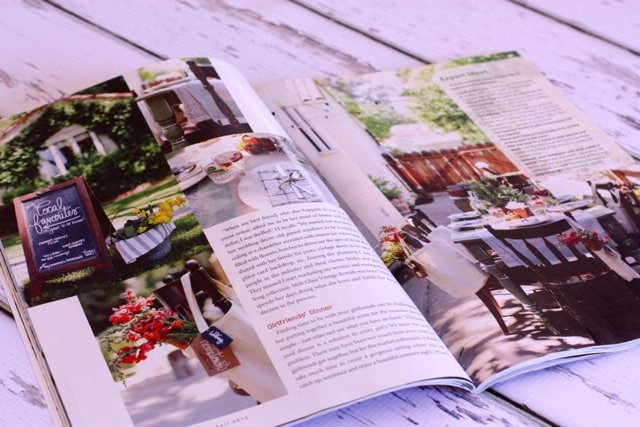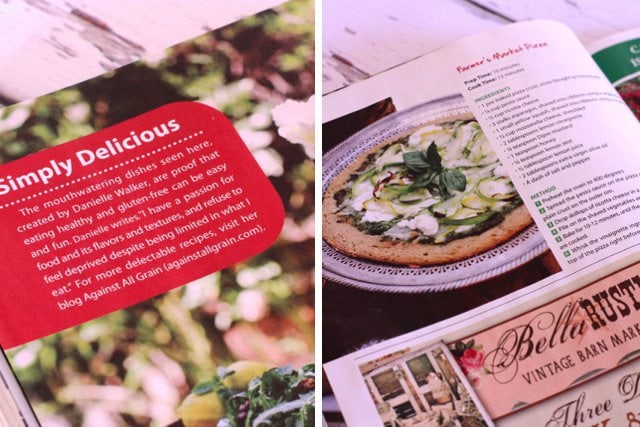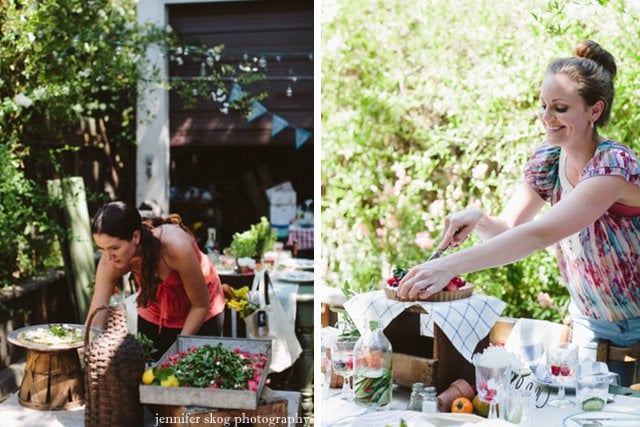 The issue will be on new stands until November and can be purchased at any major grocery store or bookstore.