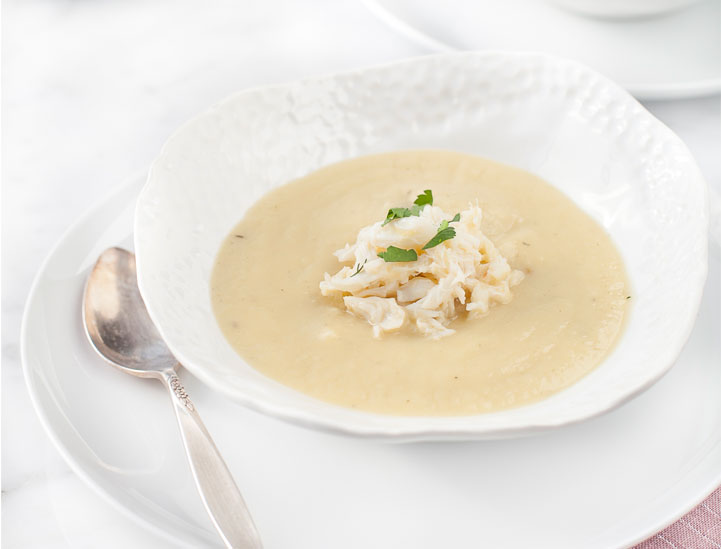 I know October is famous for fall activities like apple picking, pumpkin patches and going all out on decorations for Halloween. But, did you know that it is also National Seafood Month and the ideal time to buy local crab!? My kids absolutely love crab, so I try to stock up as much as I can when it's fresh and in season. This recipe for Roasted Parsnip and Crab Soup is 100% dairy-free, yet incredibly light and smooth. The parsnips mixed with fresh thyme give it an earthy, yet creamy flavor. The crab adds a good balance of rich and bold flavors.
A little fun fact for you – this recipe was actually supposed to go in my Meals Made Simple cookbook. At the last minute, it ended up getting cut because of space. I found this recipe as I was organizing and going through old drafts. I thought – what better time to share this recipe than during peak crab season! 
We've adopted a new family tradition of having fresh crab as our Christmas dinner because it requires such little work. We always have a pretty large Christmas brunch. Most of the time, I'm too tired after the morning of gifts and beautiful chaos to want to jump back into the kitchen. A crab dish with a side salad and some of my Cheddar Biscuits has become my go-to. Plus the cleanup is so easy!
Versatile Recipe
This recipe is a great use of leftovers. I usually have some from when I make the Crab and Asparagus Linguine on page 200 in my Meals Made Simple cookbook. This recipe can also be made with shrimp or roasted chicken. These are excellent options if you don't have access to fresh crab.
You can enjoy this soup on its own for a light and refreshing meal, or as an appetizer to a delicious dinner. I sometimes like to enjoy a bowl of soup with a big salad such as my Chef's Salad from page 156 in Eat What You Love or with a piece of my Nut-free Lunchbox Bread from page 48 in Eat What You Love.
Guide to buying crab meat
If you've never bought crab meat before, it can definitely get confusing as to what to buy. This recipe calls for lump crab meat, meaning the crab has been steamed or boiled already and consists of jumbo lumps and large chunks of the meaty part of the crab. I try and stick to only buying "fresh" crab meat, meaning it hasn't been previously frozen or canned. If you do buy crab meat that is frozen, be sure to look for labels that say "fresh frozen". This indicates that the crab was frozen while it was fresh, oftentimes it is frozen within hours of harvest.
I try to avoid products that say "previously frozen". This means they were thawed for retail sale and most of the time it lacks freshness. As with all seafood, make sure you are buying from a store or online retailer you trust. Seafood can be easily mishandled causing you to get sick. You definitely want to purchase from a place that uses a clean environment and practices safe handling.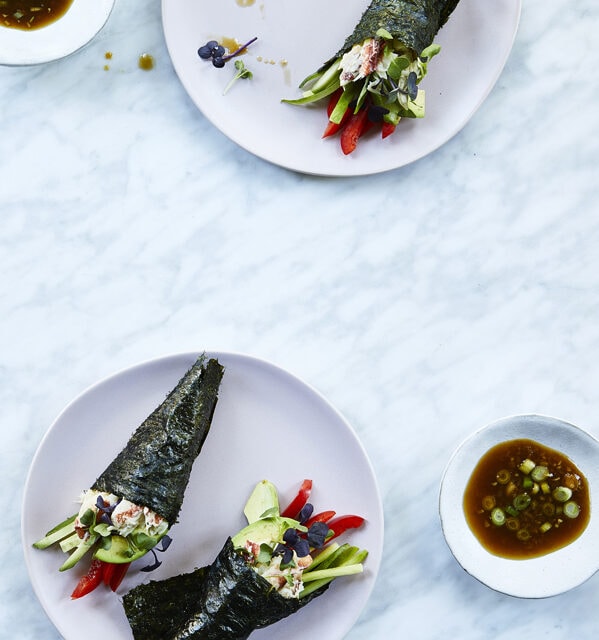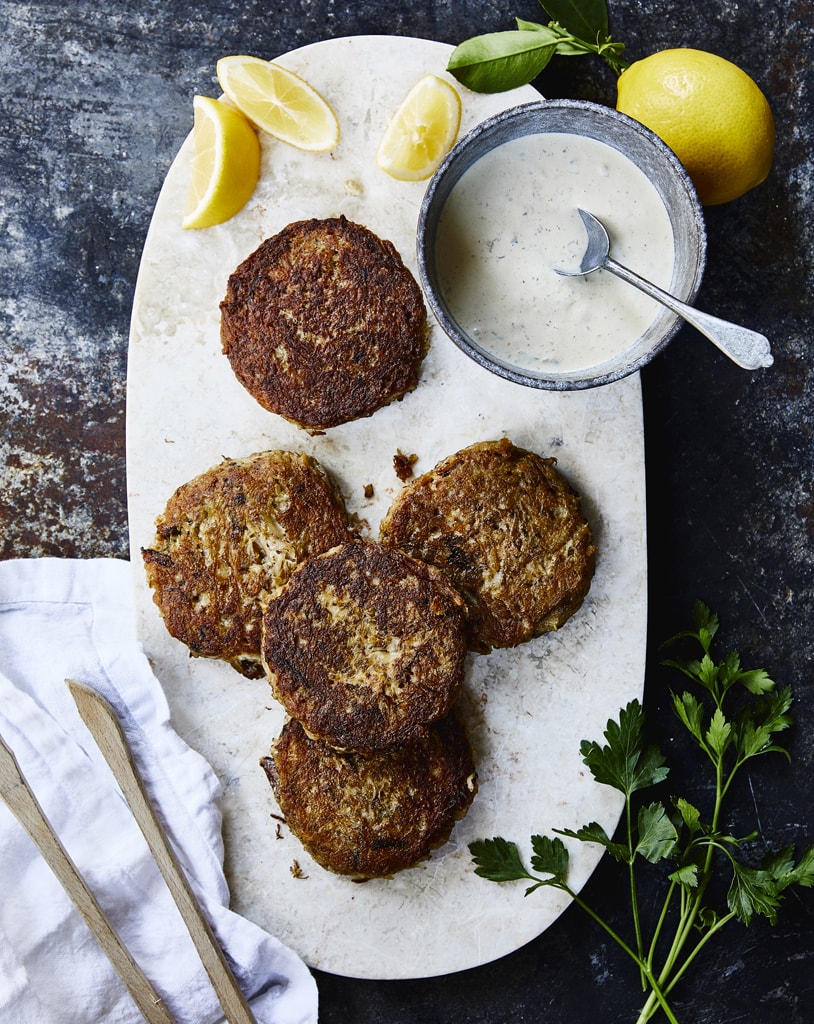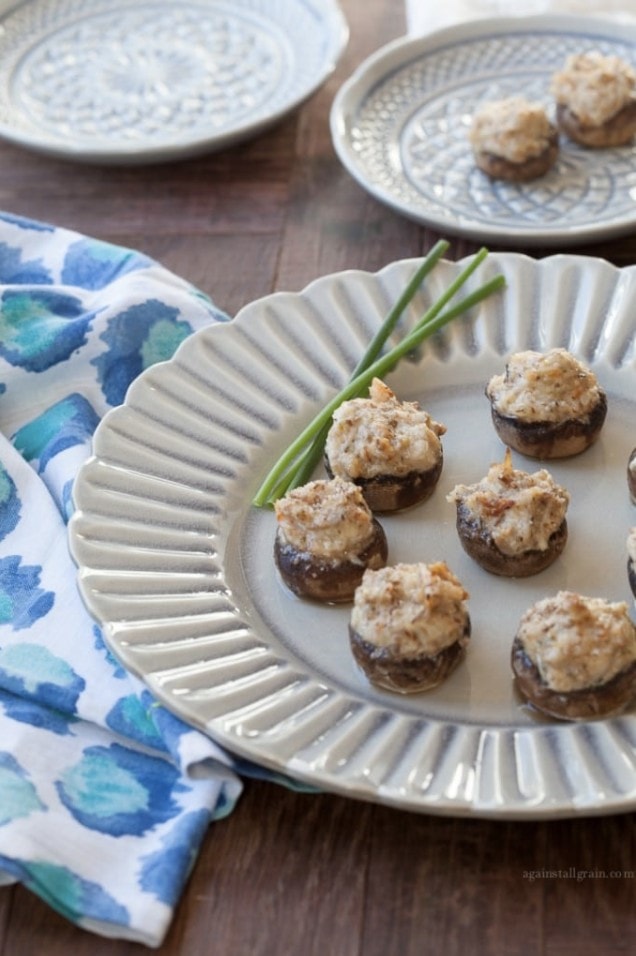 More Crab Recipes: 
If you love crab as much as my family does, be sure to check out my recipes for California Hand Rolls on page 60 in my cookbook Eat What You Love, Crab Cakes with Remoulade Sauce on page 200 of Eat What You Love, Crab and Asparagus Linguine from page 200 in my cookbook Meals Made Simple, or Crab Stuffed Mushrooms from the blog! 
Shop This Recipe!