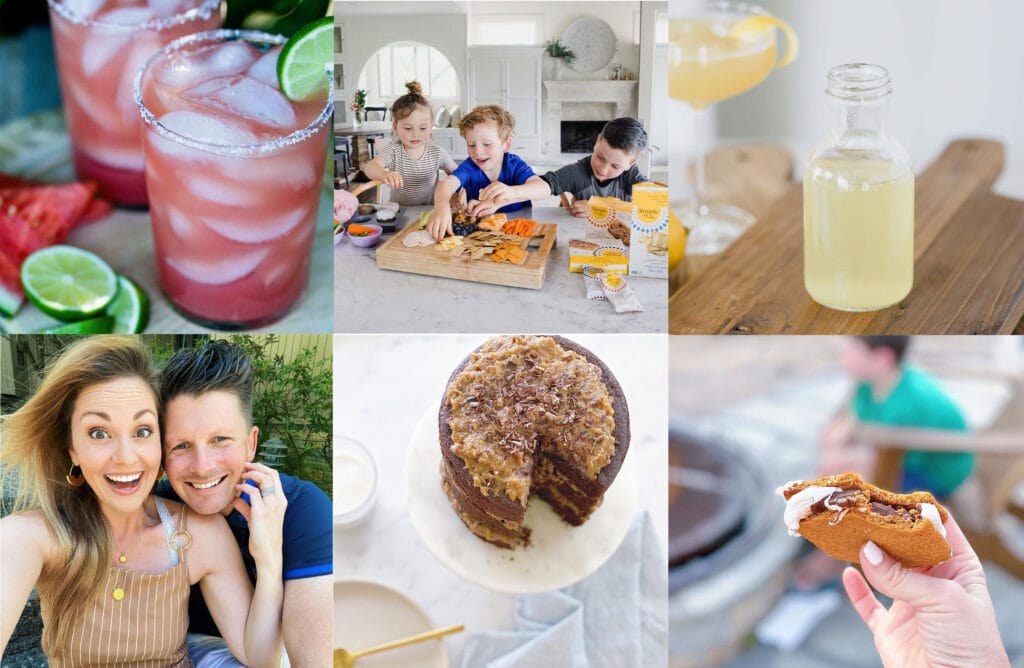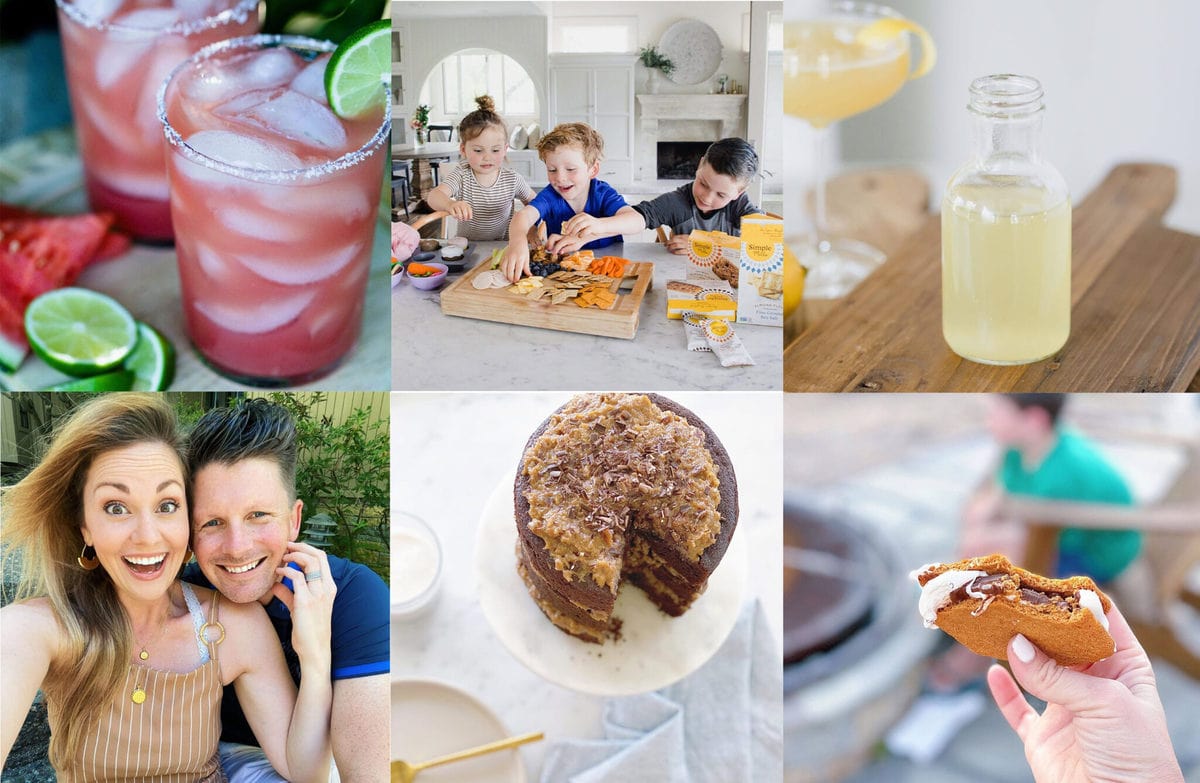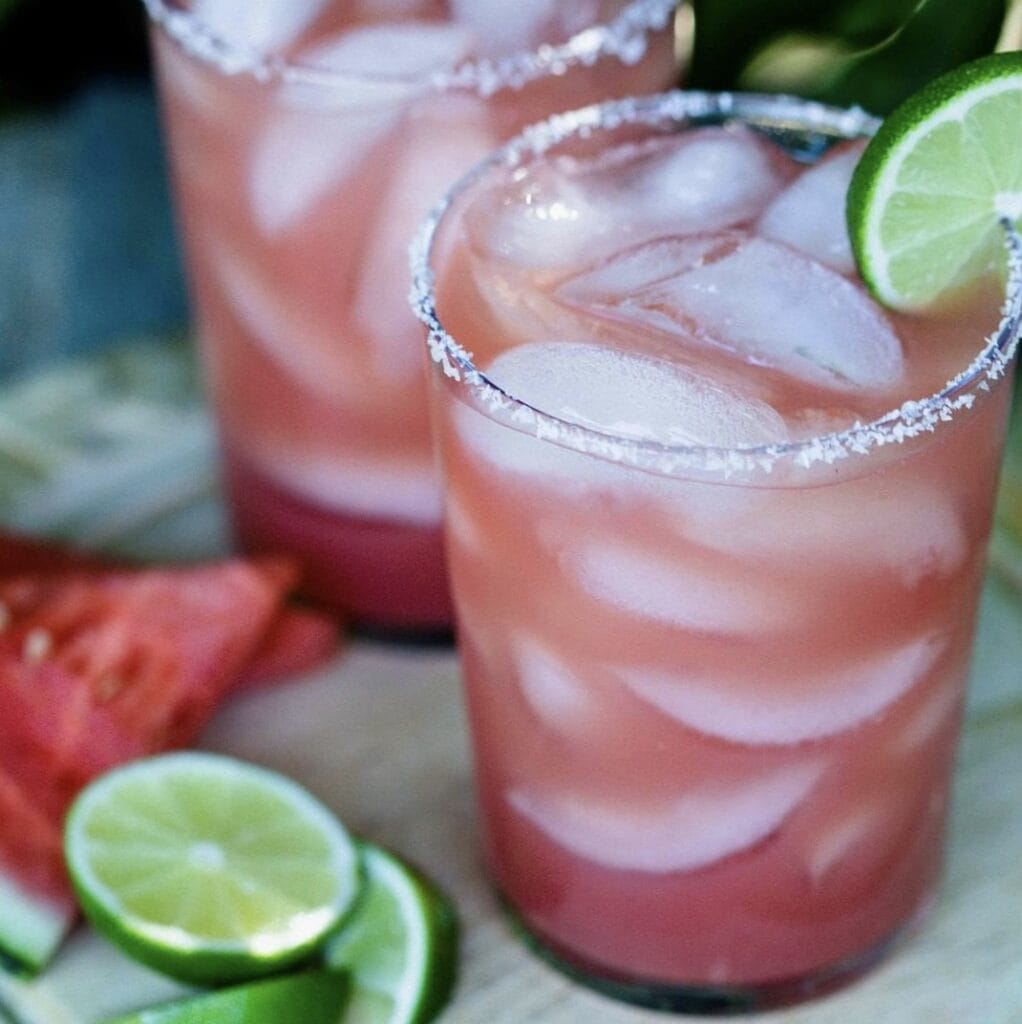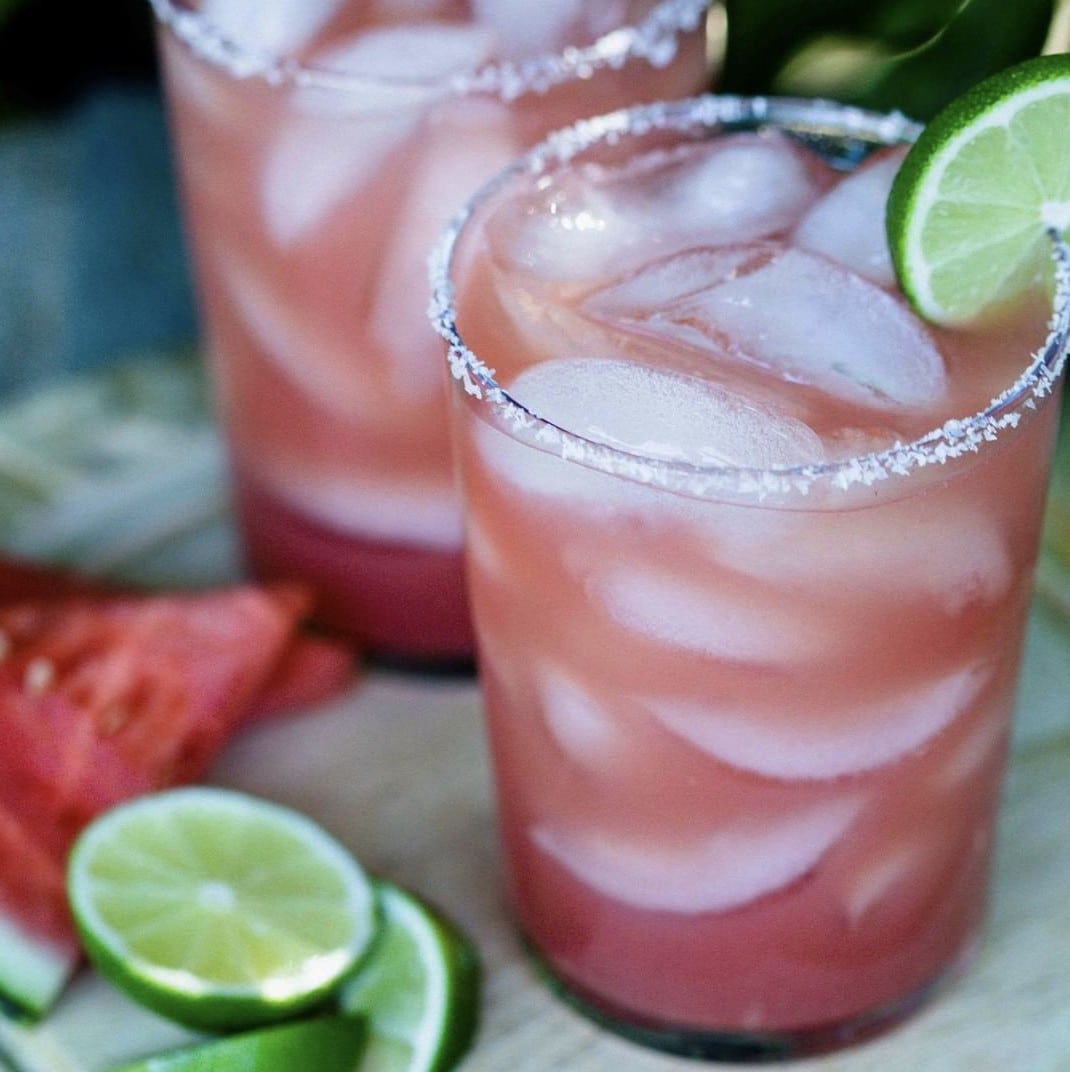 Do you take your margaritas with a salted rim or no salt?
There aren't many adult beverages that I can tolerate, but tequila happens to be one of the few that I can. If you know me, you know margaritas in any form will always be my drink of choice! Since tequila is made from the blue agave plant, it is naturally grain-free and gluten-free. It also helps that it pairs well and tastes delicious with all sorts of fruity blends! 🍉🍹 I got this recipe out for you just in time for Father's Day, but it will also make a fantastic refreshment for your 4th of July celebrations! Whether you're keeping it small and intimate for the festivities, or having a large gathering, what better way to sit back and relax outside than with this cold drink in your hand?
Tip: Omit the tequila and skip the salted rim for a fantastic mocktail that kids can enjoy. Add a little water and you'll have a delicious Watermelon Limeade! If they are anything like my crew, you can still "fancy" it up with a lime wedge as a garnish so they don't feel left out 😉
Click here to get the recipe and grab a copy of Celebrations Cookbook for dozens more summertime and festive favorites!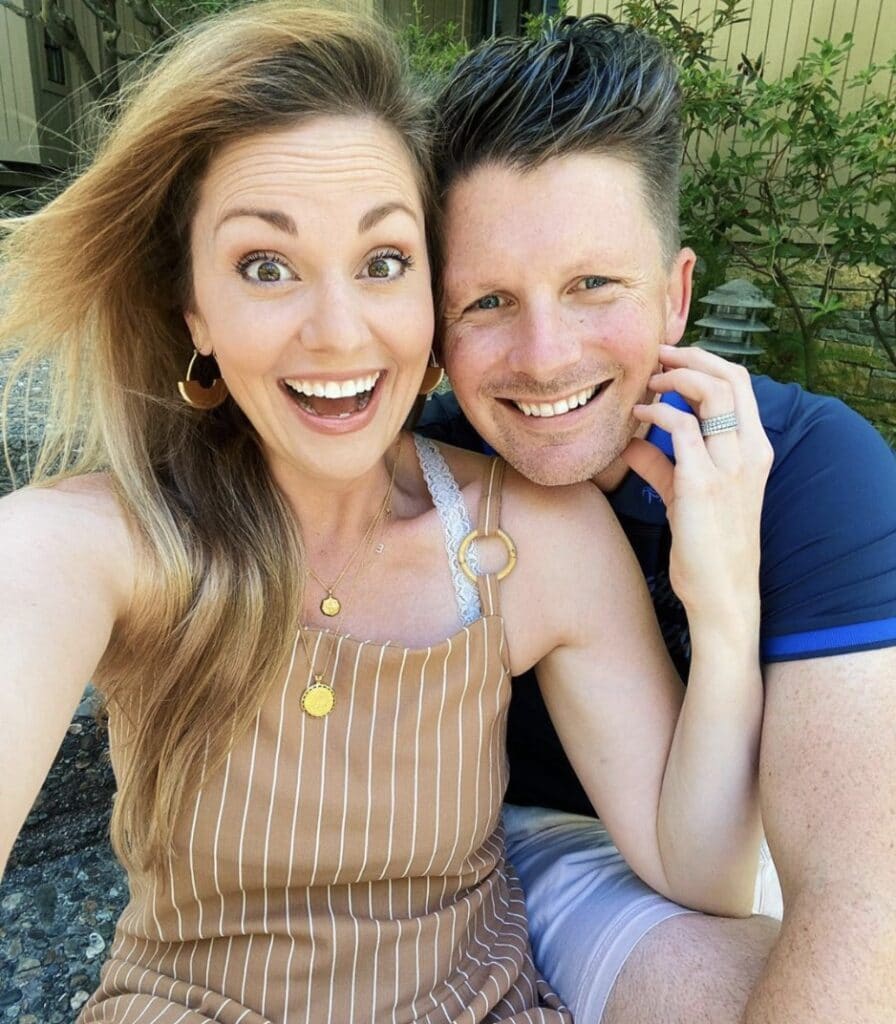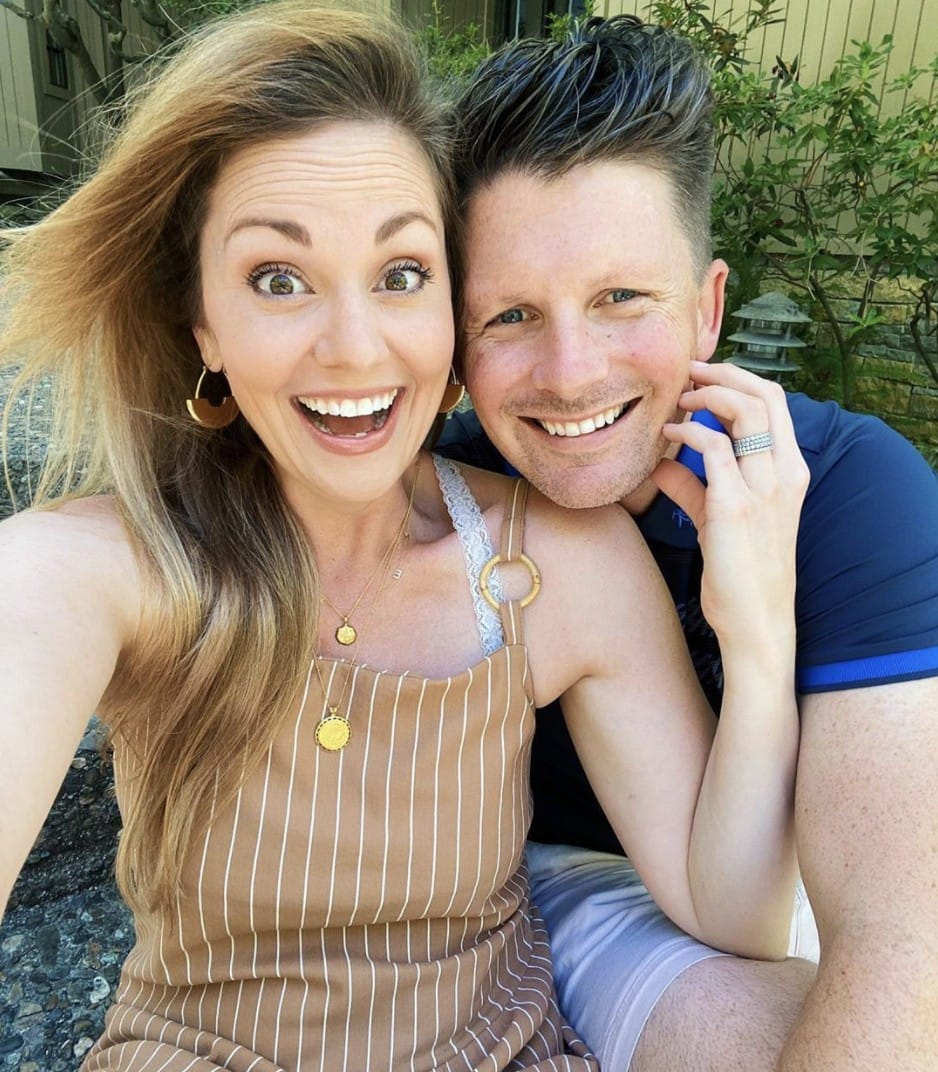 d a t e n i g h t !
Is this a dream?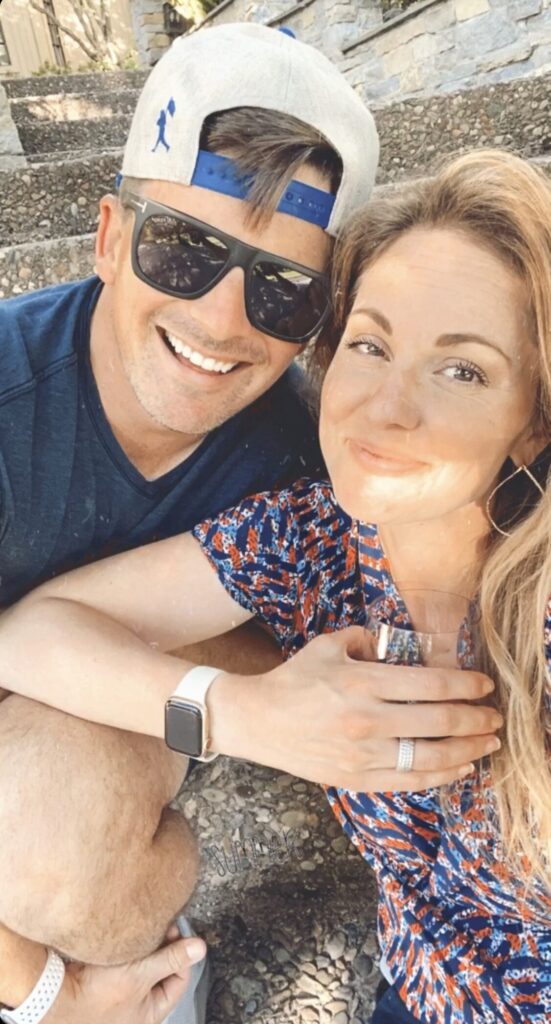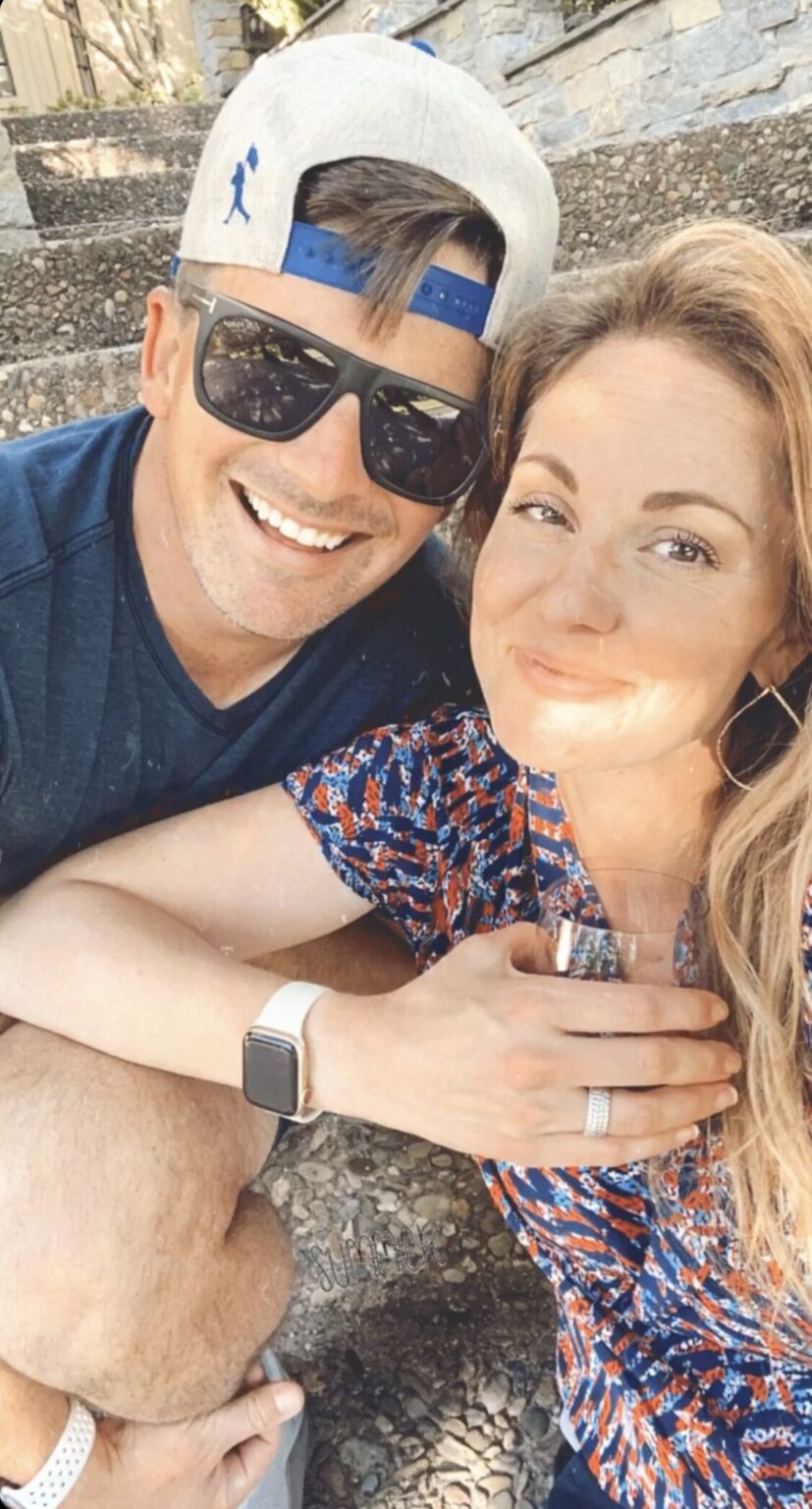 Hanging out with my guy while the kids play in our yard.
Sweet summertime. ☀️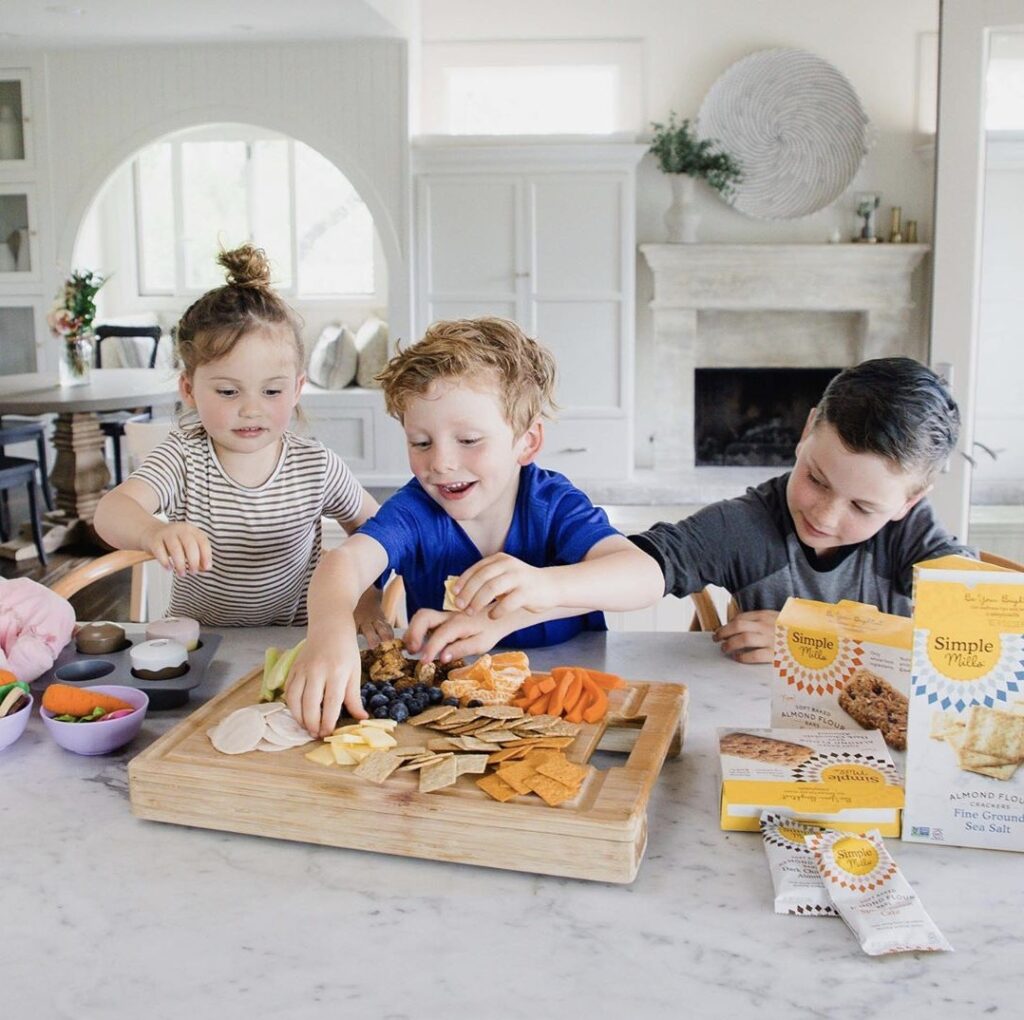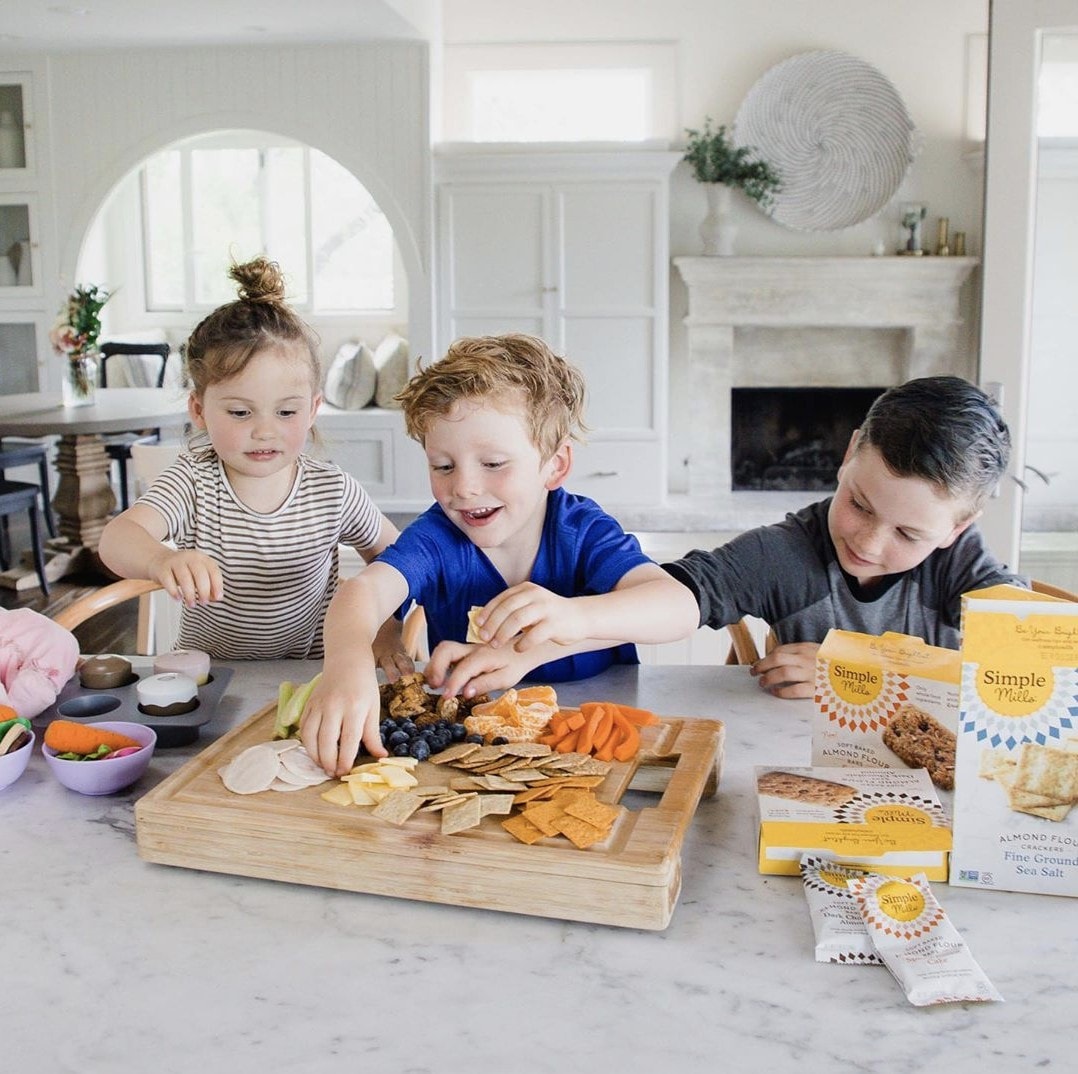 "Hey kids, snacks are ready!" 3, 2, 1 – DEVOUR.
Does anyone else feel like their kids are eating nonstop during quarantine? #SimpleMillsPartner
One of the first things I started doing at the beginning of this time at home was to lay out a bunch of foods on a cutting board, and let the kids chose what they wanted. It saves me time and lets them make their own choices. Easton and Kezia's favorite thing to do is make little snack-sized sandwiches with @SimpleMills crackers, turkey, and cheese. And Asher loves the Soft Baked Chocolate Almond Flour Bars.
With healthy snack foods being difficult to find at grocery stores right now, I'm so thankful that I can stock up on these through Amazon and Thrive Market. Better yet, I scored a few boxes in my most recent Prime Now delivery, which is gold in and of itself.
GIVEAWAY TIME! 🎉 You guys have been so awesome during this time, constantly sharing my cookbooks and recipes with your friends and followers, so I wanted to give a little something back!
Head over to my Instagram and comment on this post with what your all-time favorite snack food is, and I'll stock the pantries of 3 US-based winners with some of my favorite Simple Mills products. Think grain-free crackers, cookies, pancake mix, bars, and brownies!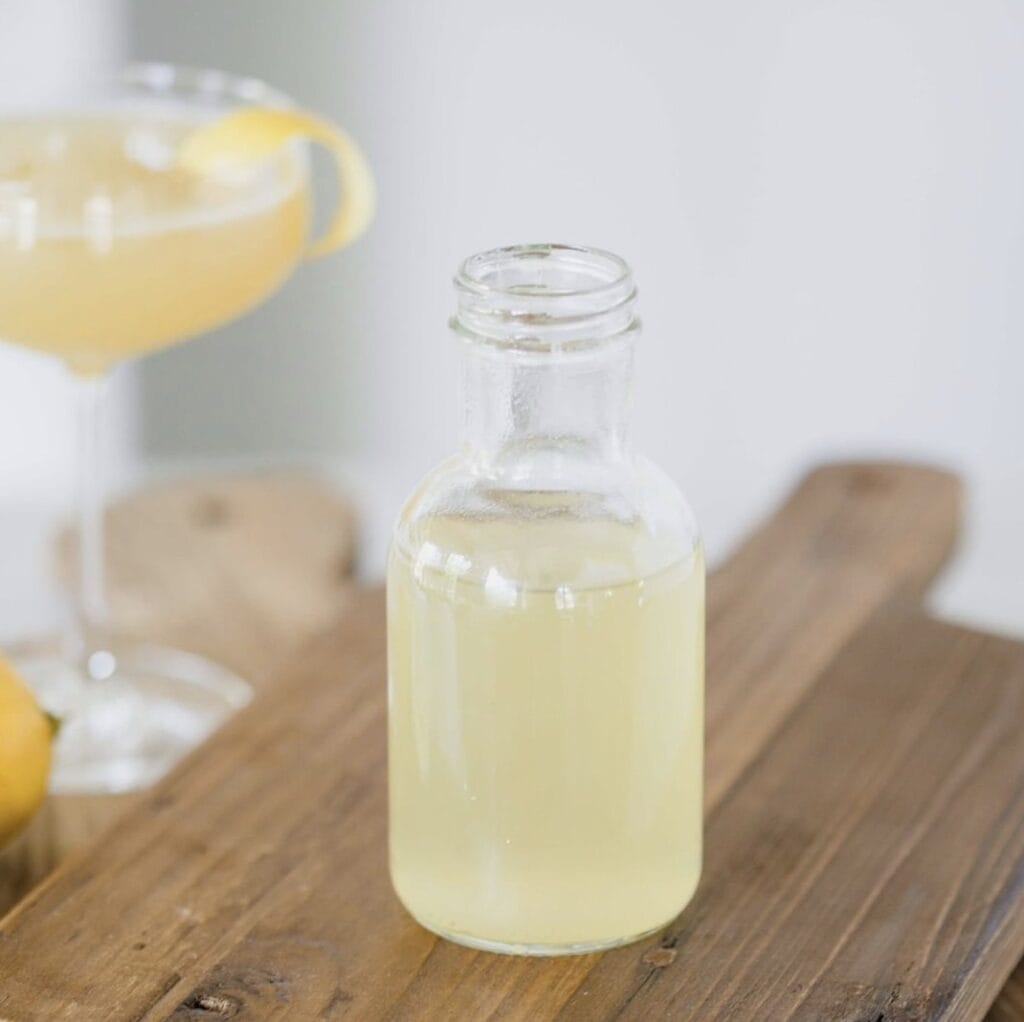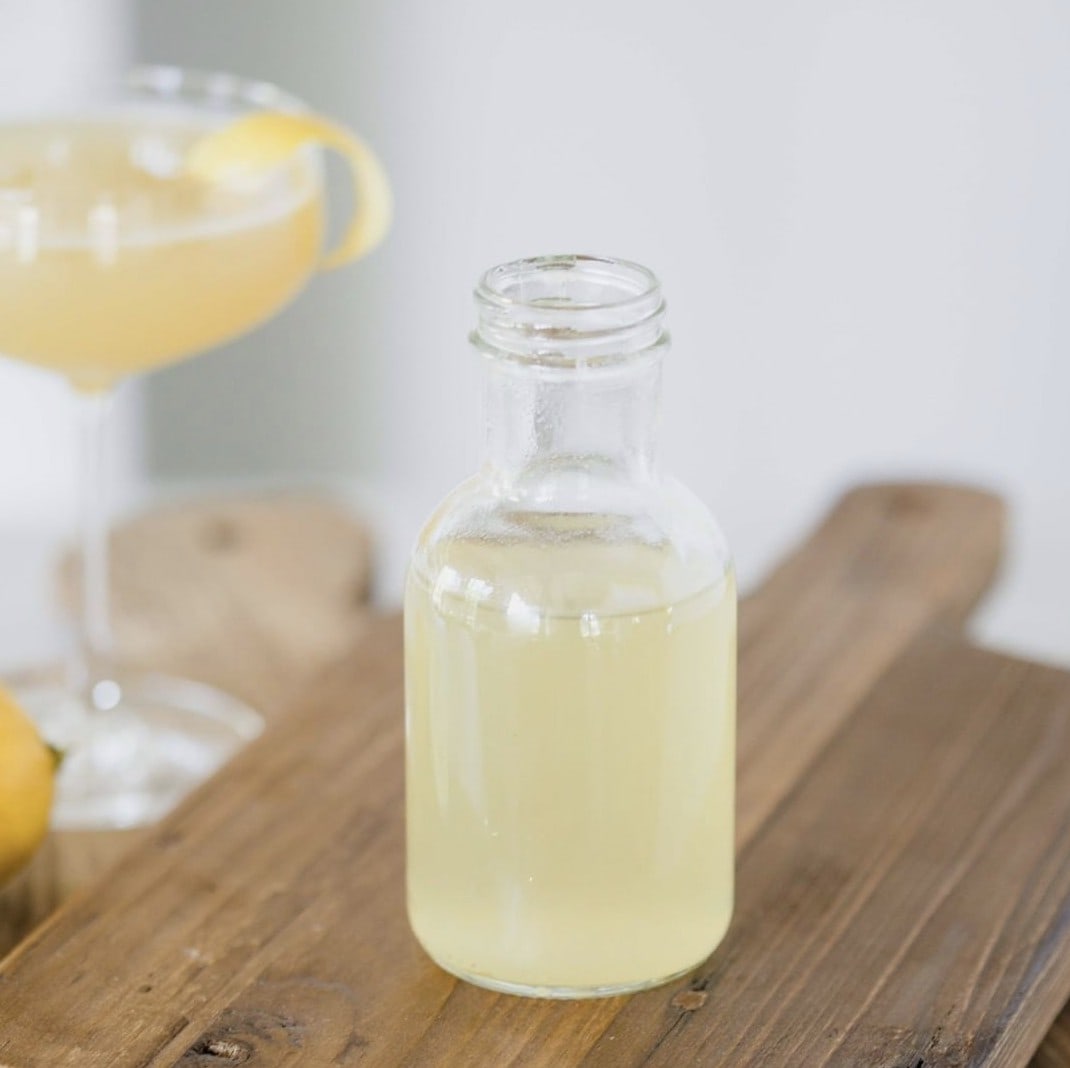 🚨A new and VERY easy recipe is up on the blog for you!
I am sharing a recipe for Honey Simple Syrup! Typically, simple syrup is a 1:1 ratio of white sugar and water, but this recipe is refined sugar-free and only uses organic raw honey. Refined sugars typically cause inflammation and GI irritation for me, so I try to avoid them as best as I can.
This recipe is extremely versatile! I've been using it since the early inception of my blog as a quick lemonade or in cocktails. You can even add it to your cup of coffee or tea, drizzle it on some fresh pancakes, or over a summer fruit salad!
Click here for the recipe!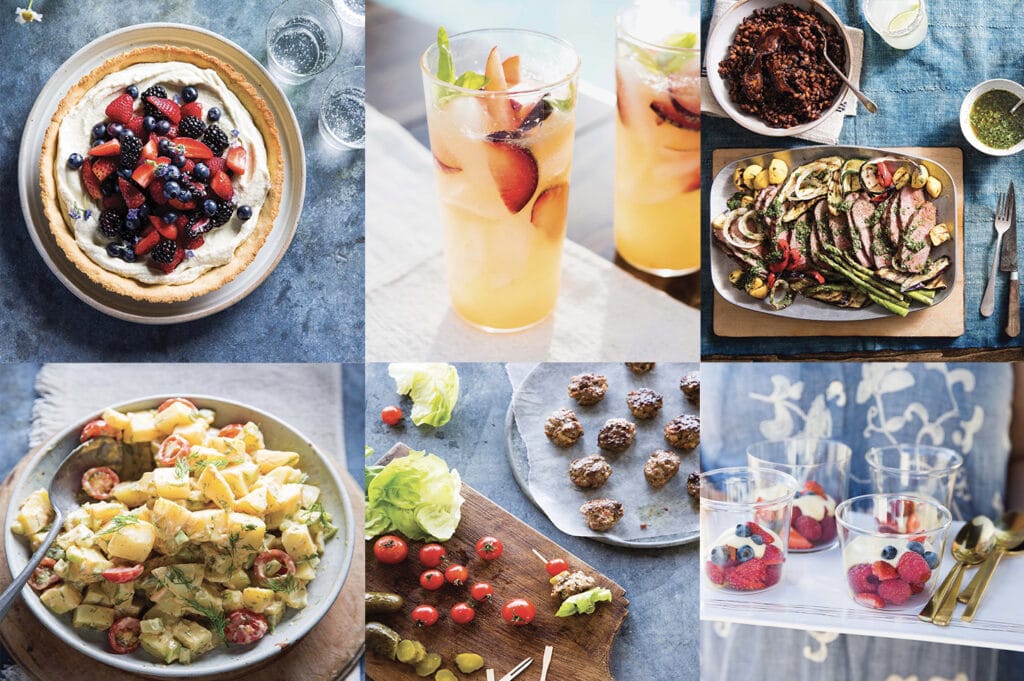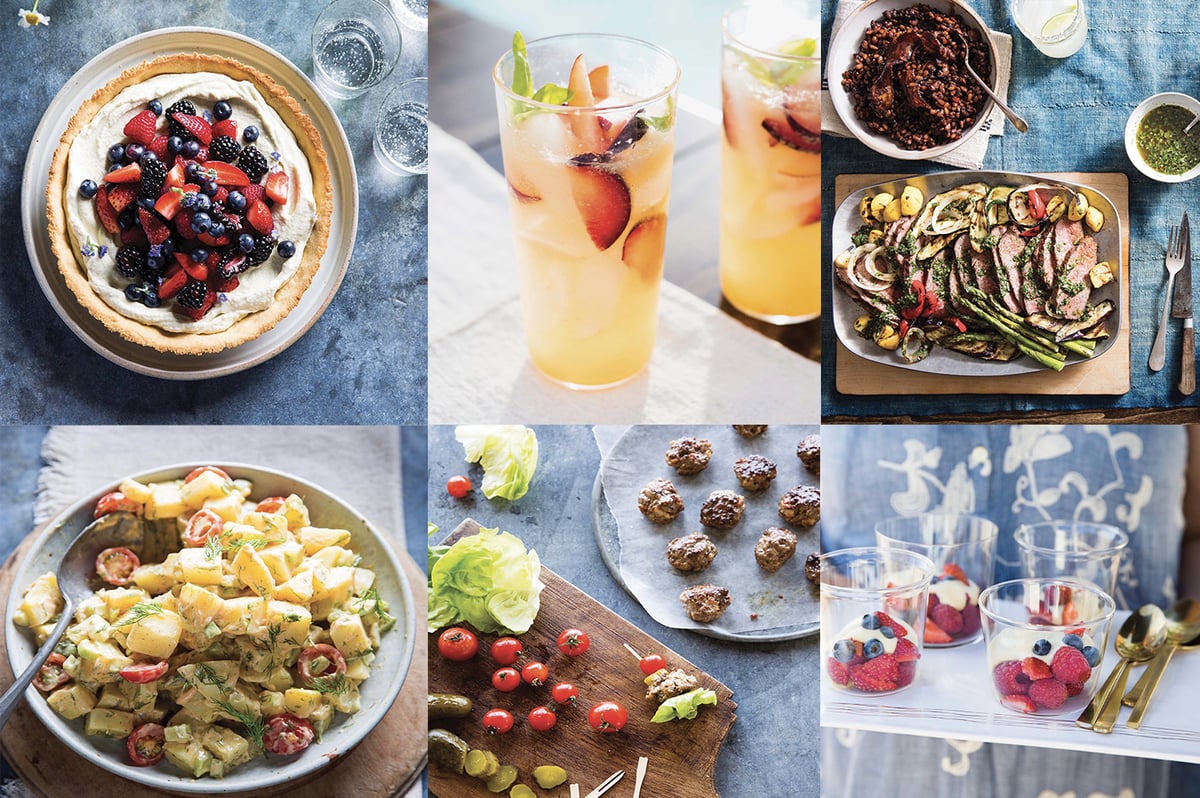 Did you add any new items to your 4th of July menu this year!? 🇺🇸🎉
I love all holidays, but I especially love the summer celebrations that include friends, family, and lots of grilling.  In case you missed it this year, bookmark this page for next year's 4th of July celebrations or add it to this year's summer BBQ menu! All recipes here can be found in Celebrations.
Burger Bites p.140
Ginger Peach Sangria p.118
Tri-tip with Grilled Vegetables and Chimichurri Sauce p. 127
Grandma's Potato Salad p.171
Berry Tart with Vanilla Bean Custard p. 178
Zabaglione with Berries on p. 198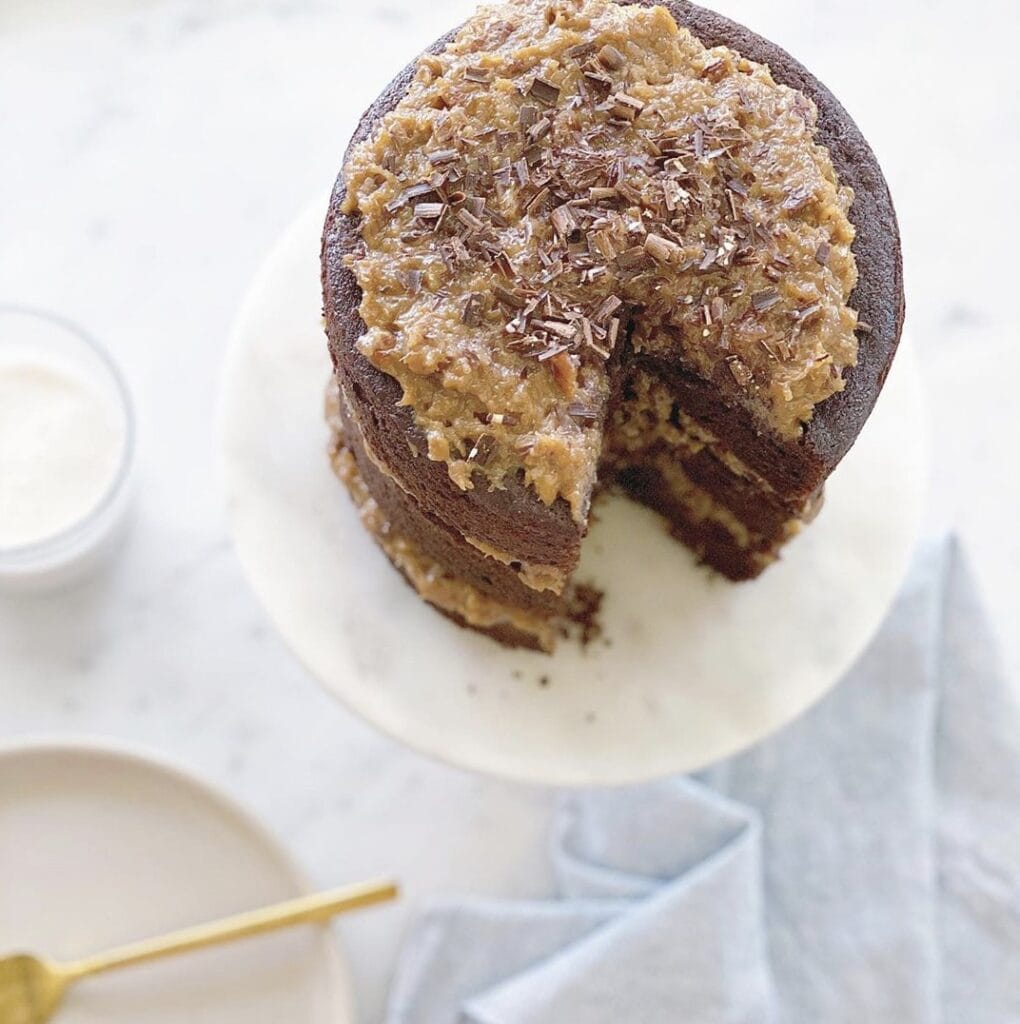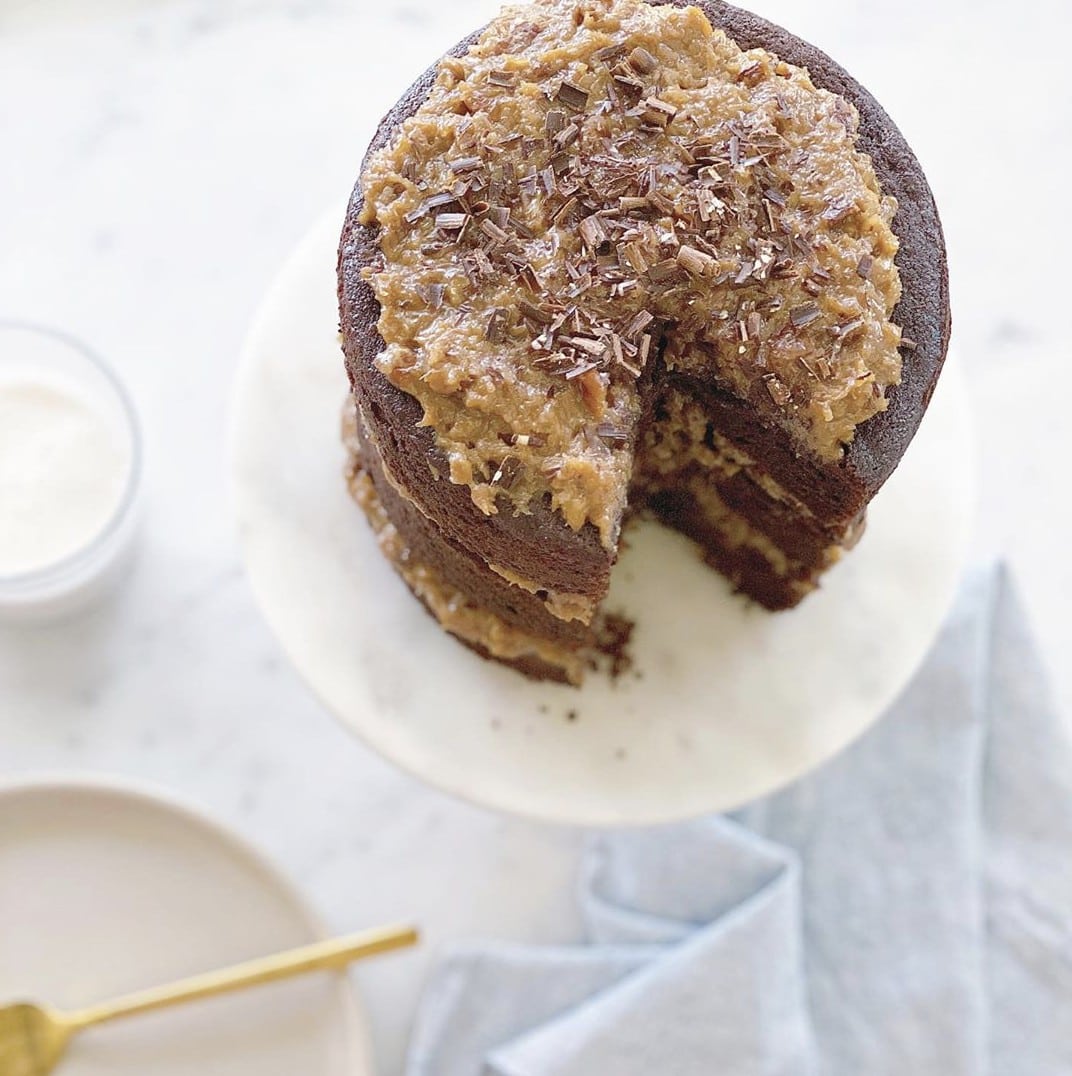 I put the finishing testing touches on my new gluten-free and grain-free German Chocolate Cake! It had a little photoshoot and everyone in our quarantine bubble says it's a winner!
Look for it on the blog in a few weeks. 😍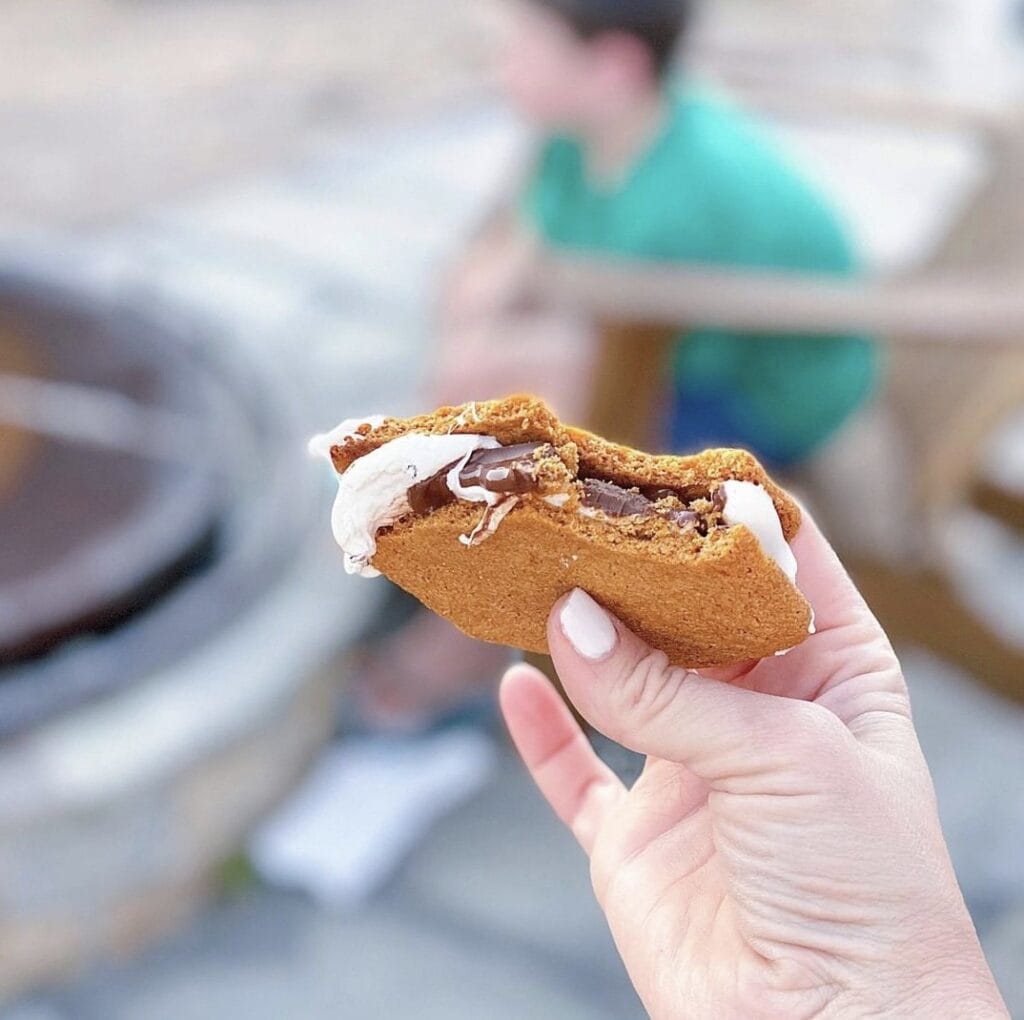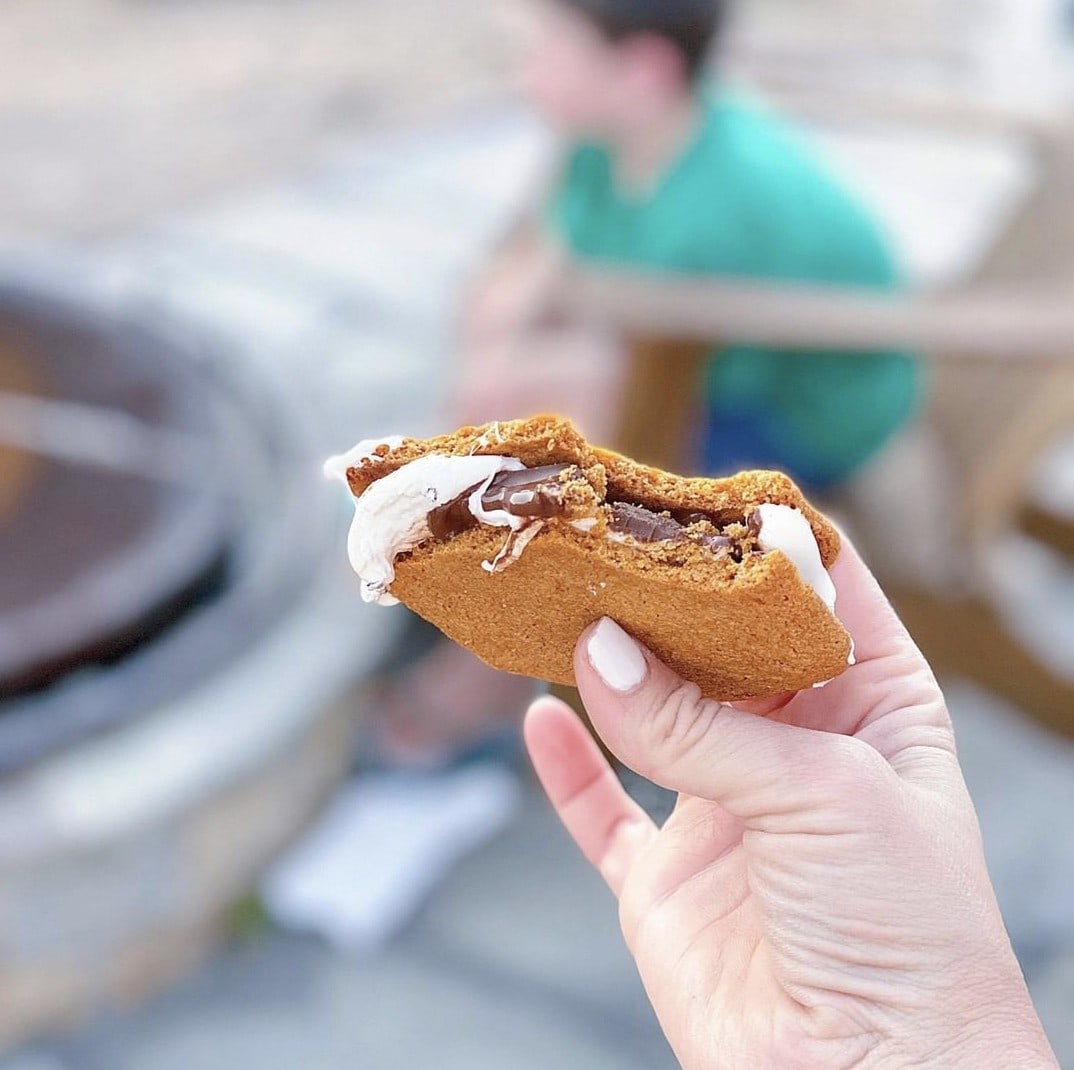 Have you made my new gluten-free Graham Cracker recipe yet!?
I wanted to make sure they passed the smores test on time for the 4th of July, and trust me they definitely do. 🎉 And it's been so fun seeing so many of you already enjoying them at home.
Lately, we have been watching the sunset around our fire pit and roasting homemade marshmallows. I think this little tradition has quickly become my kids' favorite part of the past couple of weeks. There is definitely something calming about sitting around a fire while enjoying the perfectly roasted (or burnt if that's more of your style) marshmallow with melted chocolate on a grain-free graham cracker!
If you're going to roast my marshmallows, be sure to cut them and let them sit, uncovered, on the counter for a few days until they're slightly stale. That will help them toast and not melt!
Click here to for the recipe!