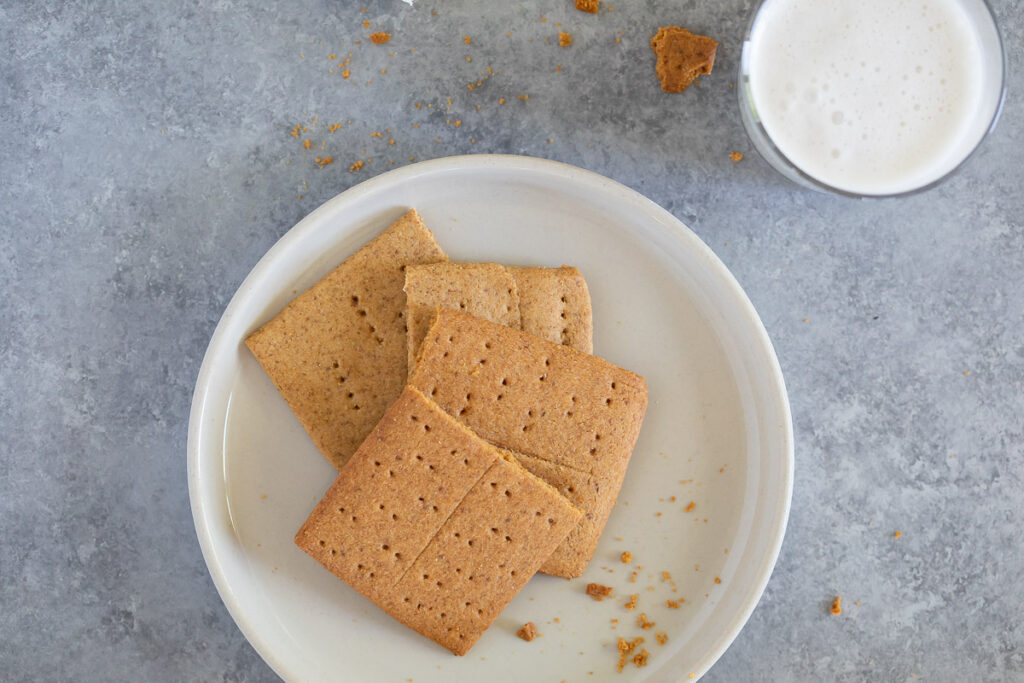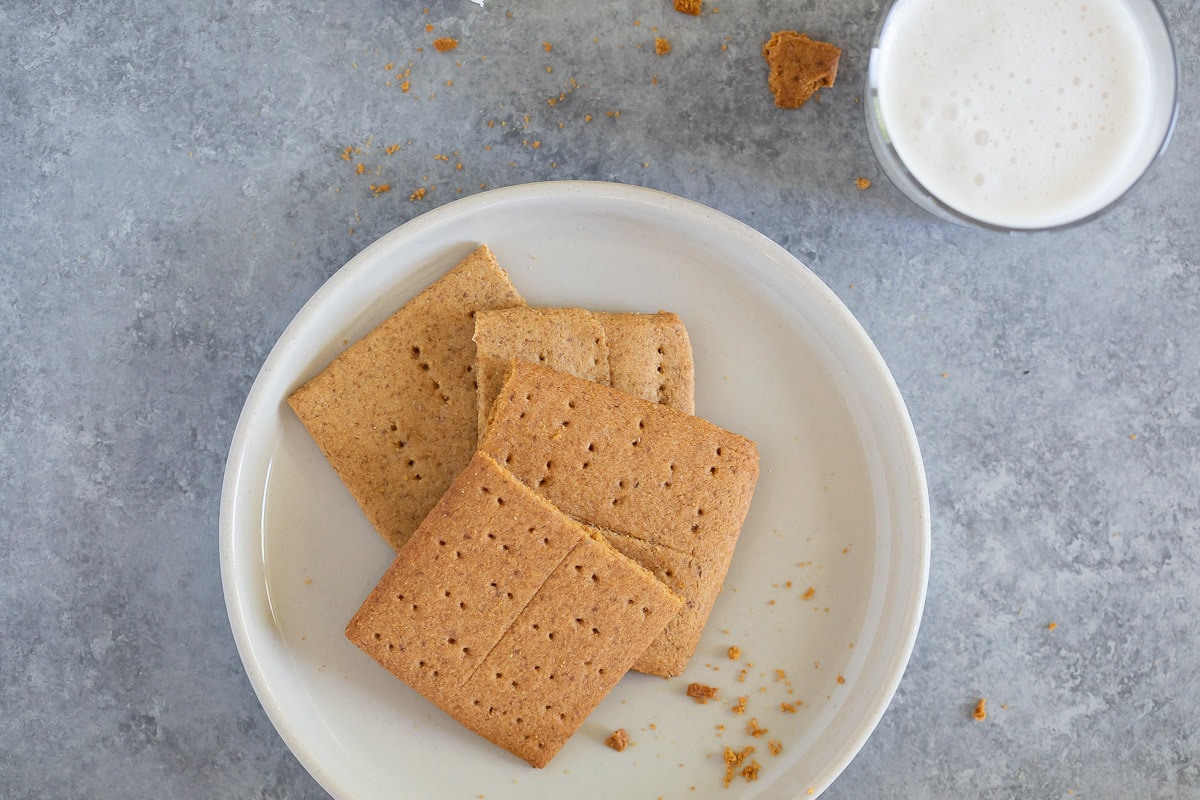 You've been waiting all quarantine for this gluten-free Crunchy Graham Crackers recipe, so I pushed it up in the list of other recipes I had in the queue to get it to you earlier. Hopefully you can make them with your family, and enjoy something that is comforting and familiar this weekend. 
What a strange, unsettling, and grief-stricken time we find ourselves in. 2020 has definitely not proven to be the year of rest and healing I had prayed for while in the hospital in November. But sadly – it is what it is. As a family, we are going to move through 2020 like we have in the past with the tragedies of child loss and chronic illness. Tragedies that we have faced in our own lives over the last 13 years.
We will face it head-on with grace for ourselves, and those around with us. With hope and faith in Jesus that He will use all suffering for good. With boldness to be constant learners, and a dedication to make a difference.
And with comforting and healing food that nourishes our bodies. Food that brings us around the table (both personally and physically in our own home – and digitally with all of you), and invites conversation and unity.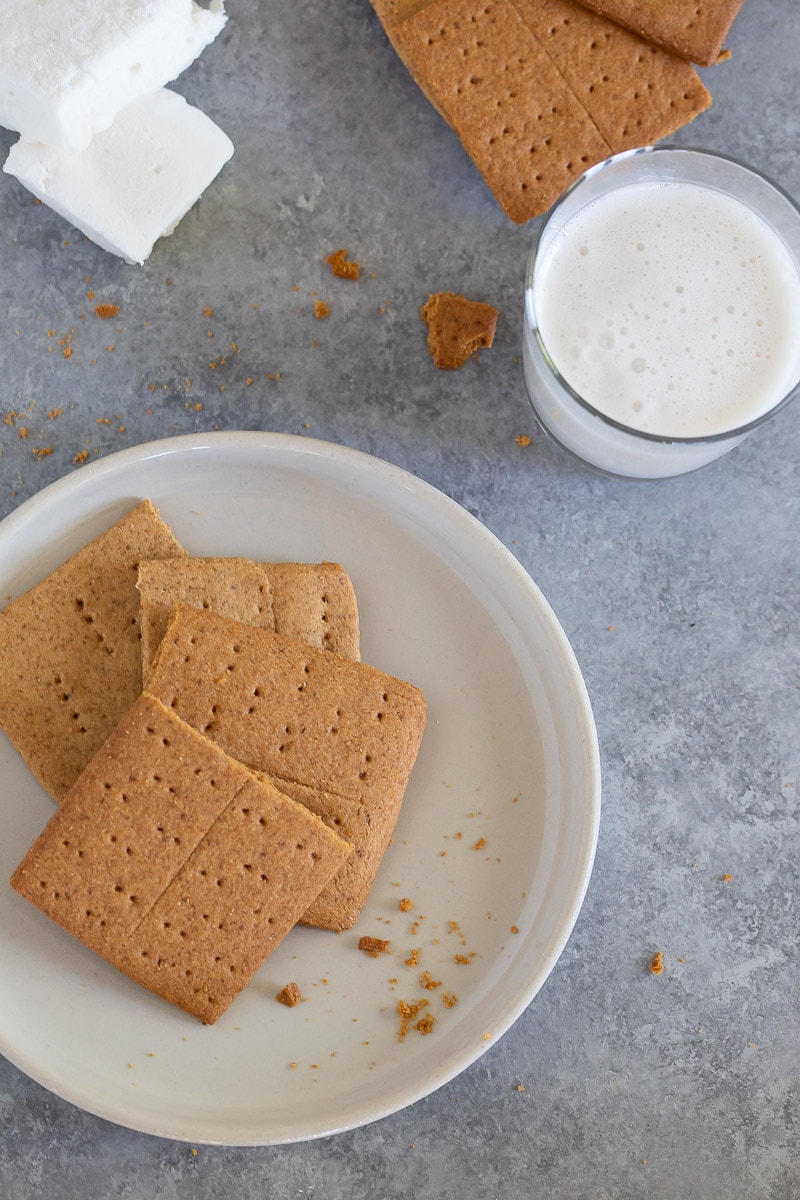 Why Crunchy Graham Crackers?
Well. Because Graham Crackers are nostalgic. They're simple and they're comforting. They're something I'm willing to bet we all ate as kids. No matter what our background is. Because no matter who you are and what you're grieving right now, food is still a necessity, and one that is tied to innocence and good memories. And that feels especially needed right now.
And because these guys can be used for s'mores, around a campfire or fire pit (or even your backyard grill), where conducive but uncomfortable conversations can be opened.
We already had a difficult discussion with Asher last week, and have continued to hold the dialogue open all week. I ordered some books for the younger kids that I'm planning on reading around the fire pit this weekend while we have S'mores. I think providing a safe and familiar setting like this, while we open up some new things to our kids can be really grounding. And memorable.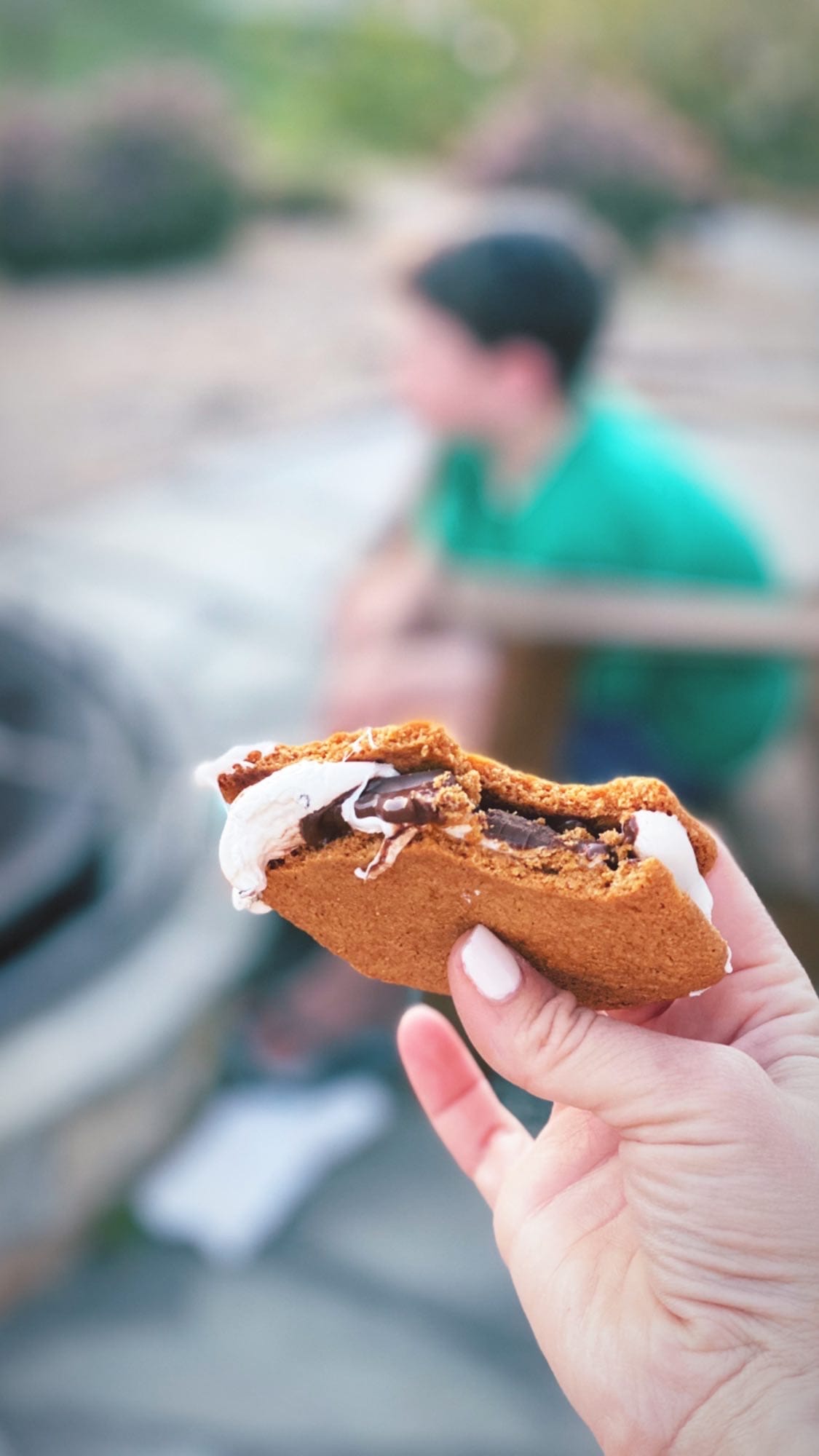 Perfecting the Recipe
After about 13 tries during these 80+ days of quarantine, I finally got it! They were fine on the first try, but I'm a perfectionist and wanted you to have the very best gluten-free and grain-free Crunchy Graham Crackers possible. One that had a good crumb and crunch. One that held up to gooey marshmallows and warm chocolate. That didn't crumble as soon as you bit into it.
We put them to test by dunking them in Almond Milk. And with a few hilltop fires, sandwiching then around one of my fluffy homemade paleo marshmallows and a few squares of dairy-free chocolate.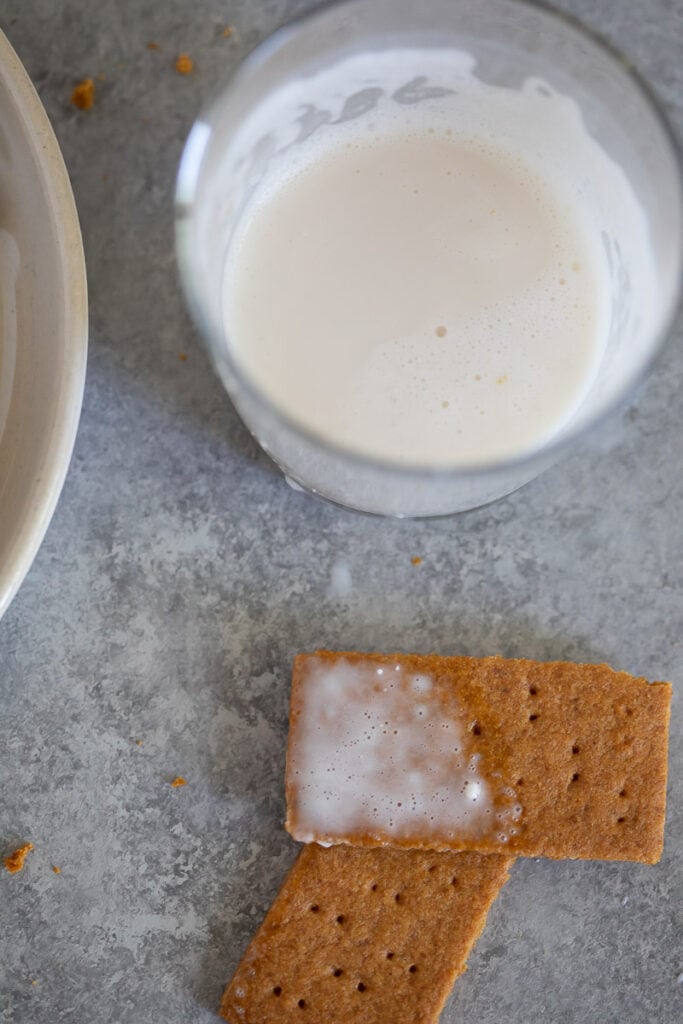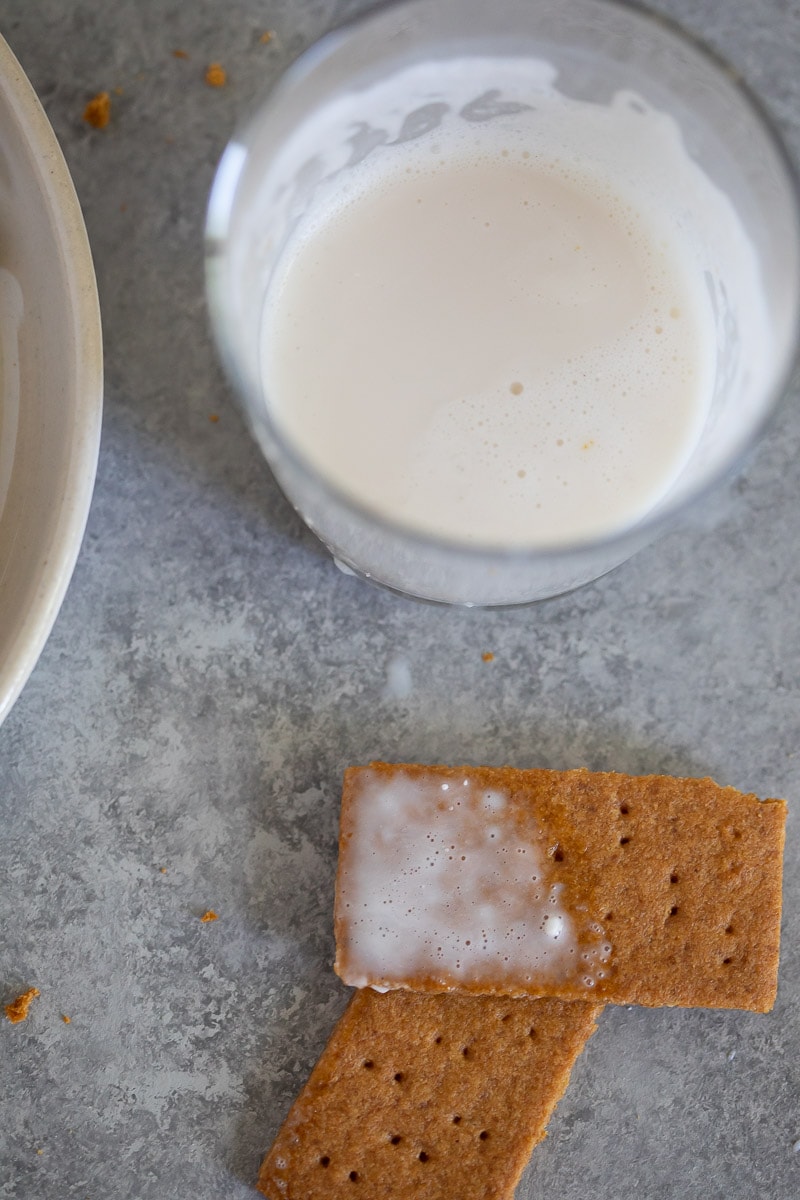 Crunchy vs. Chewy
I have a recipe for chewy honey graham crackers in my first book, Against All Grain (page 212), if that's more your style. While we love that first recipe, I am excited to have a gluten-free version that is crisp and crunchy the way I remember them as a kid.
It took some time to figure out how to get almond flour and coconut flour to behave correctly and really get crunchy. Those are both very soft flours by nature, and they absorb any humidity in the air, which causes cookies to normally get soft – even if they came out of the oven crispy.
The first and final steps of the recipe are crucial to keeping these guys crunchy. First – creaming the butter and sugars for 4 minutes puts a lot of air into the dough – helping these crisp up in the oven the first time. Don't skip it!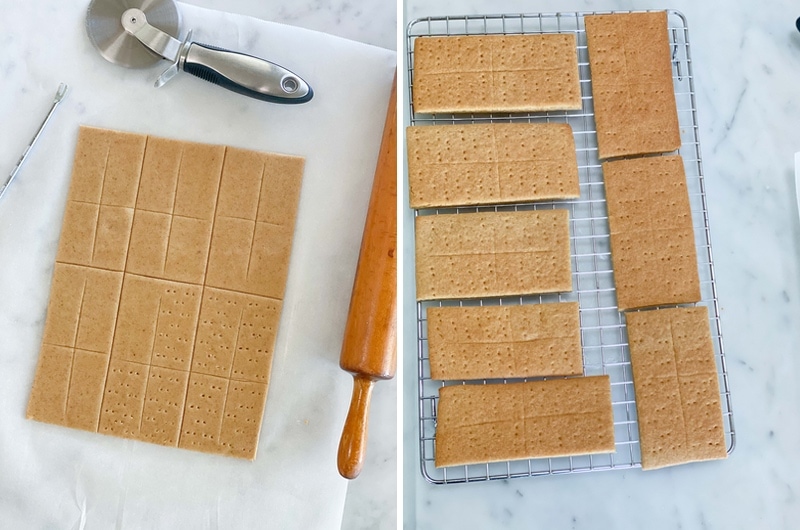 Second- dehydrating the crackers after they've baked the first time will keep them fresh for over 2 weeks. I've had a bag in pantry for nearly 3 now, and they're still crisp as a cucumber and nowhere near stale.
In addition to dunking and sandwiching, these were also tested in pies as a Graham Cracker crust. Just use them as you would store-bought graham crackers – crushed up with butter or ghee and pressed into the bottom of a pie plate.
View this post on Instagram
Shop My Kitchen!