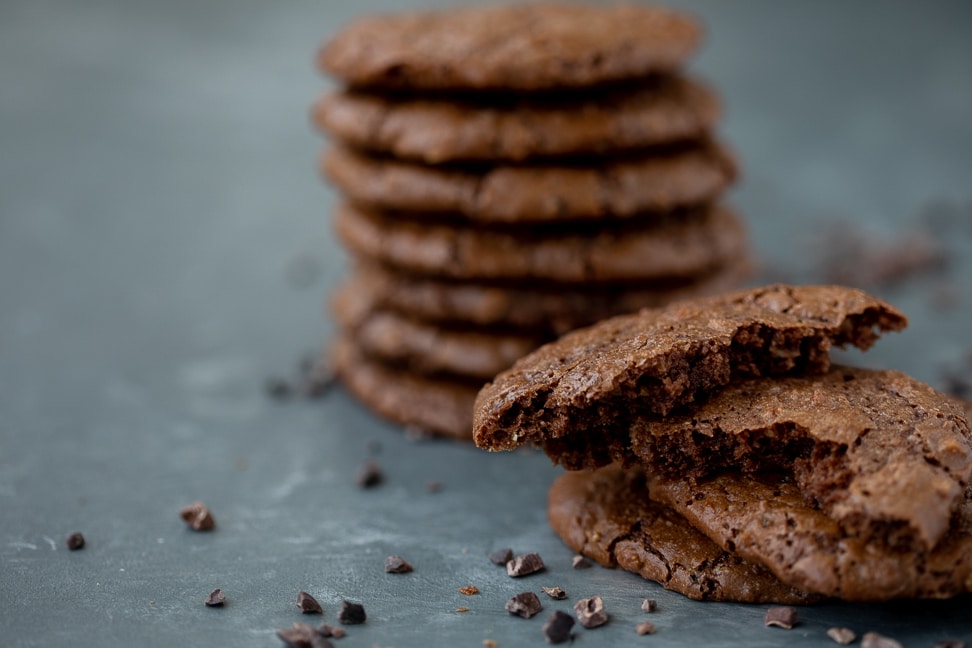 Whenever I have a freshly baked batch of gluten free brownies, I make sure to set aside an edge for myself. They are my favorite piece of the batch because of the slight crunch and gooey melted chocolatey goodness in the center. I especially love it warmed and served under a heaping scoop of ice cream.
I'm quite sure that while some of you are my fellow gluten free brownie corner-lovers, there are also some that I've lost because you solely prefer the ultra gooey center pieces. That's okay, I've found that you either love the corner piece or hate it. If you hate it, then hand it over friend – I will gladly take it off your hands! ?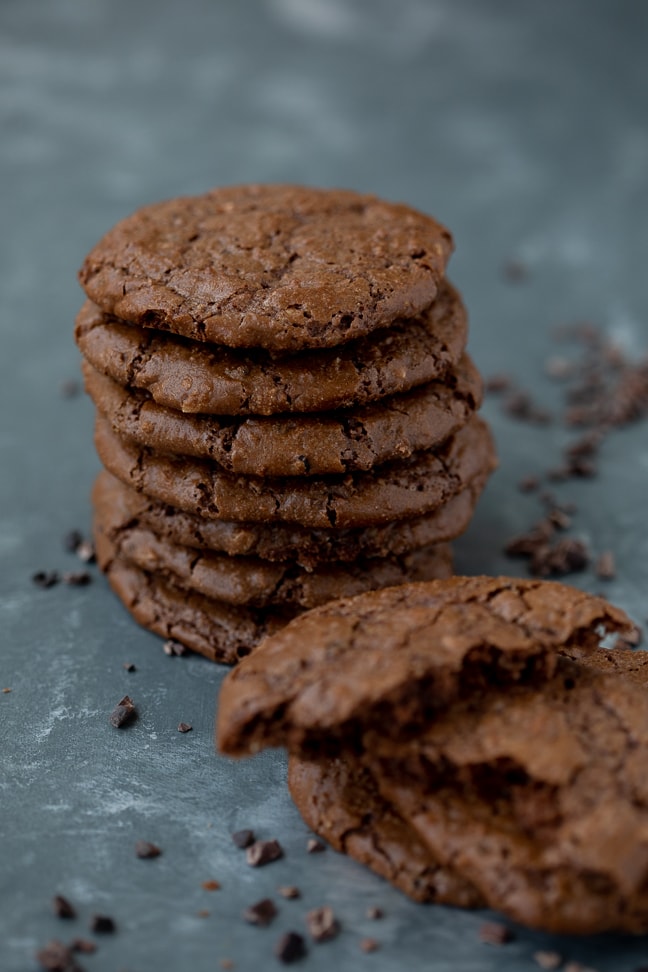 I'm really excited about sharing this recipe because I don't have anything like it yet, and it's loaded with my number one favorite ingredient: chocolate. This is not a gluten free brownie recipe though, it's a recipe for gluten free cookies that very closely resemble that beloved chewy brownie corner piece. The batter is thick and dense causing these cookies to bake to perfection. Crispy outside edges, a chewy inside, and a fun crackly top make these cookies irresistible. Plus, I add chopped almonds and cacao nibs to the batter to give them the perfect mix of crunch and chewiness. Remember how I mentioned part of the inspiration for my Coffee Ice Cream was Rocky Road Ice Cream? Yeah, imagine an ice cream sandwich with the two and then you'll understand! The ice cream sandwich recipe is coming next!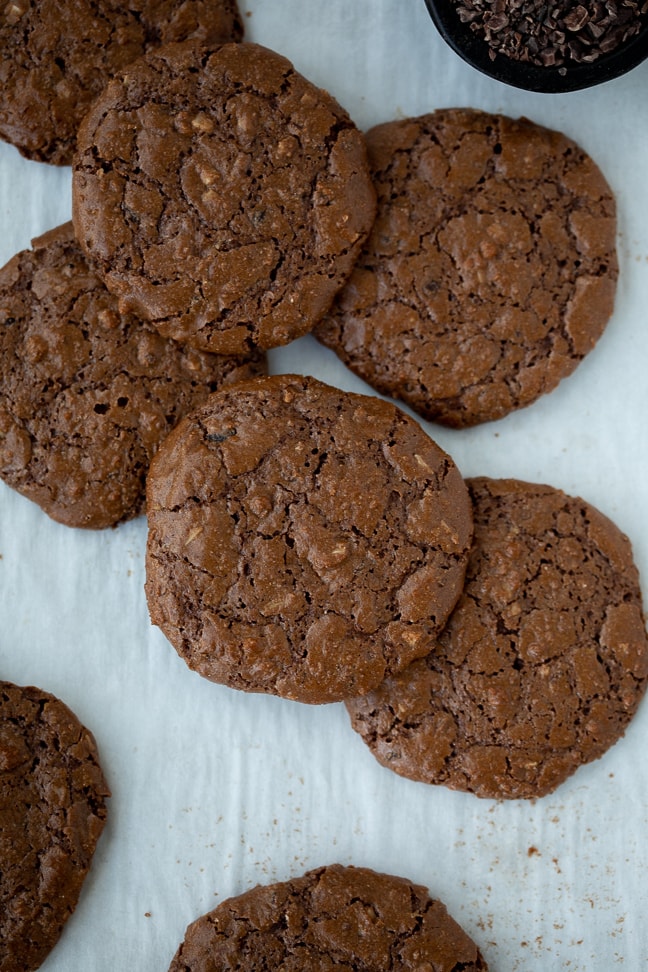 Are you craving brownies now? I have a classic cake brownie and a chewy fudgy brownie, take your pick!
Dark Chocolate Cake Brownie on the blog and in Against All Grain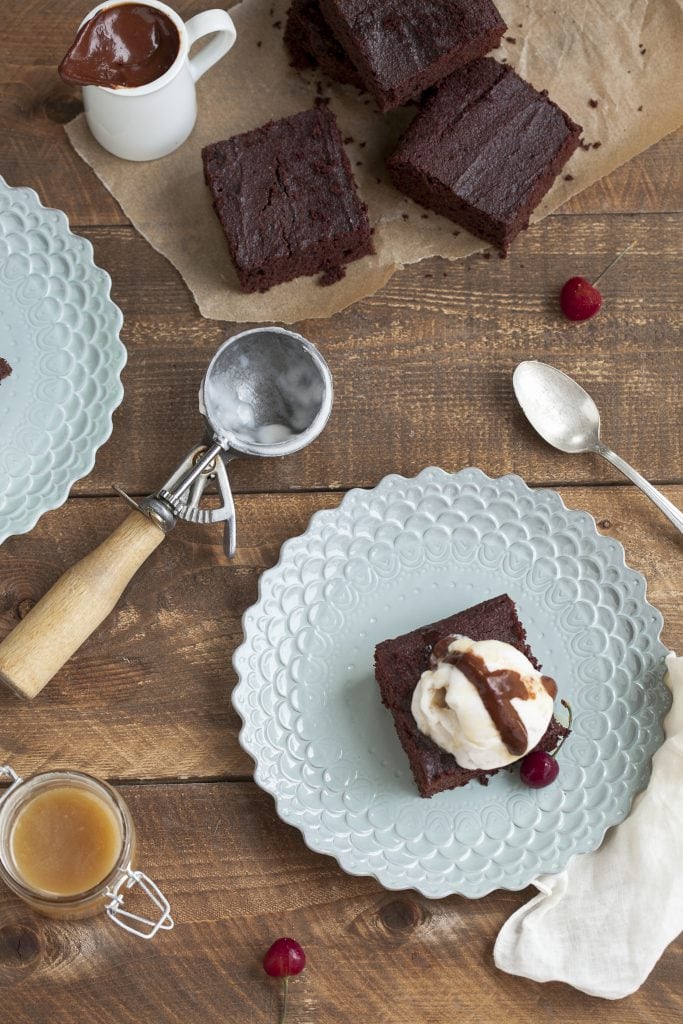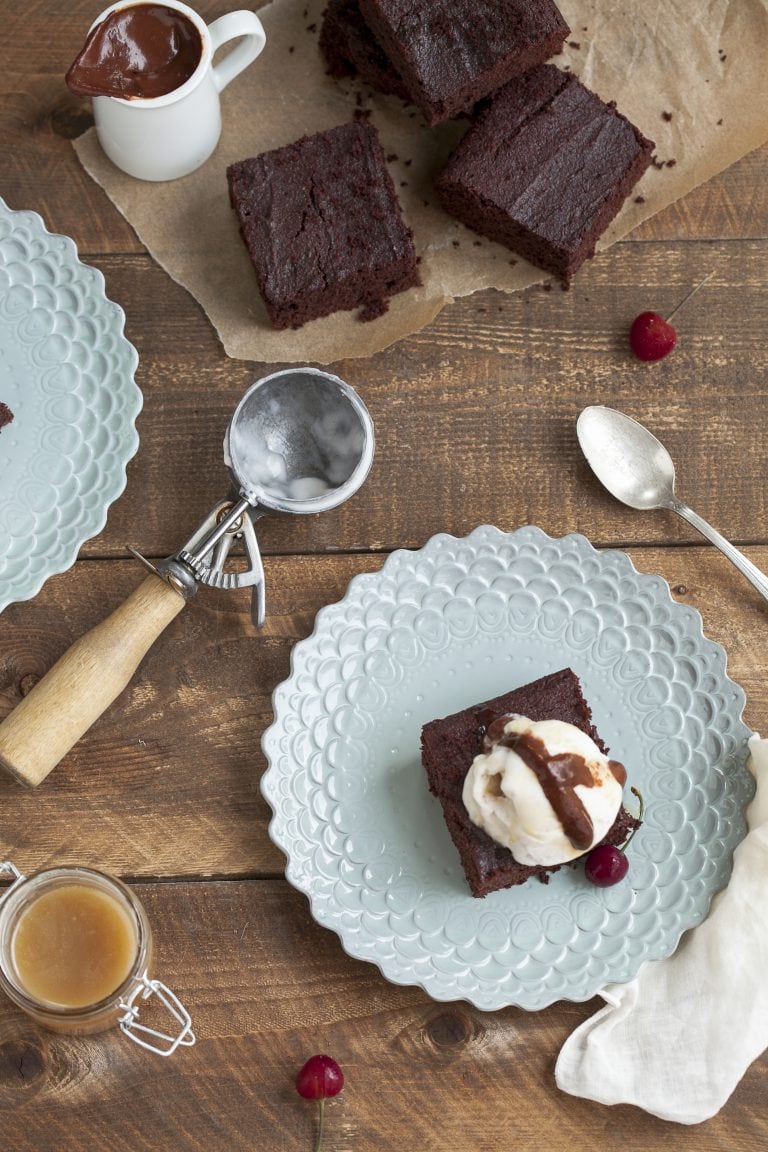 Fudgy Brownies in Meals Made Simple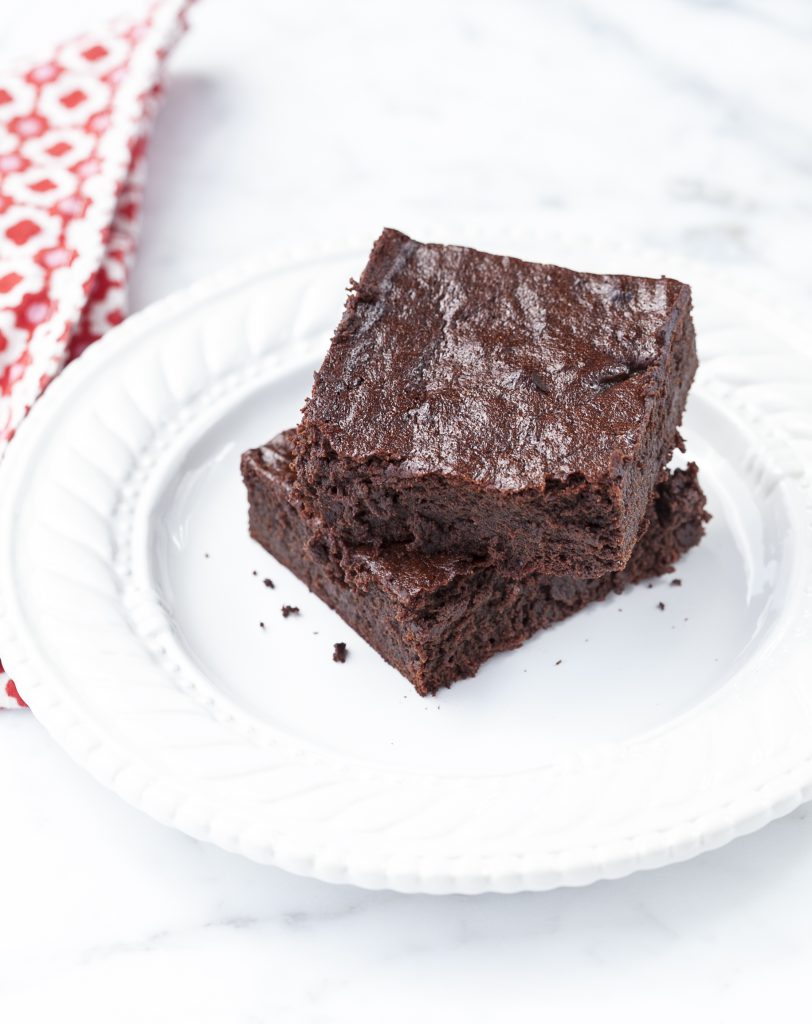 Shop The Recipe