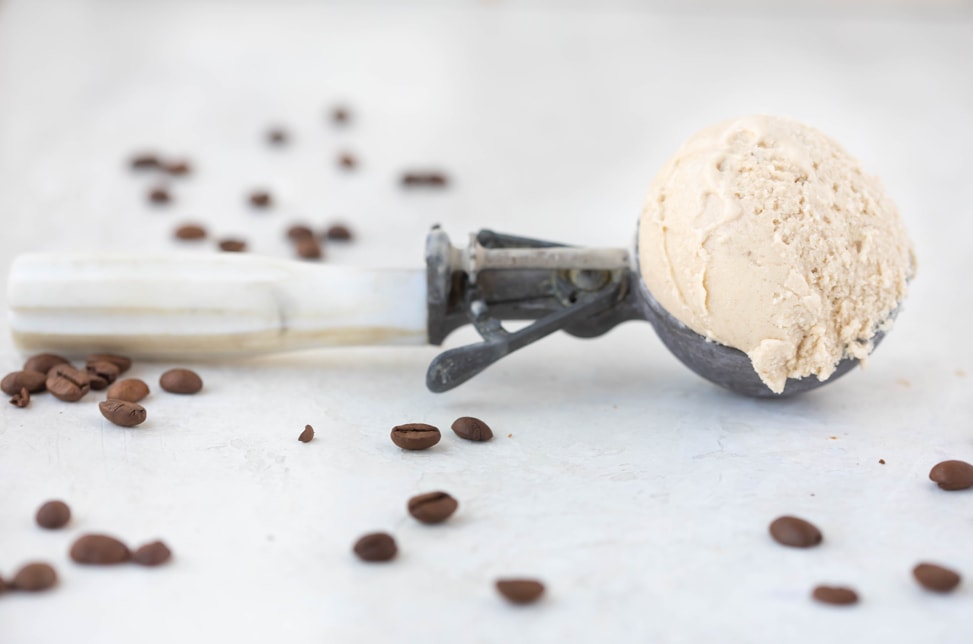 I was standing in my kitchen a few weeks back sipping on a decaf coffee with a splash of my Vanilla Cashew Creamer. Besides morning cuddles with my kids, that one cup of coffee is the highlight of my morning. I sip on it as slow as I can to ensure that every taste is savored. I started thinking about that cup of coffee as a dairy-free Coffee Ice Cream recipe and knew it was time to start recipe testing.
After looking through some of my favorite ice cream recipes (see below), I knew I wanted to blend the flavor profile of my Vanilla Cashew Creamer with the creamy base of Rocky Road Ice Cream from Eat What You Love. I used brewed espresso and ground coffee beans to achieve a complex creamy coffee base for the ice cream. The cream soaked coffee beans provide a traditional coffee taste while the espresso melts into the mixture lending a complex acidic kick. I added some raw cacao nibs to add a delicate crunch with each spoonful, but you could top this with chopped nuts or chocolate chips too.  The ice cream boasts both a rich flavor that also happens to be refreshing. Imagine sipping on an iced latte on a hot summer day!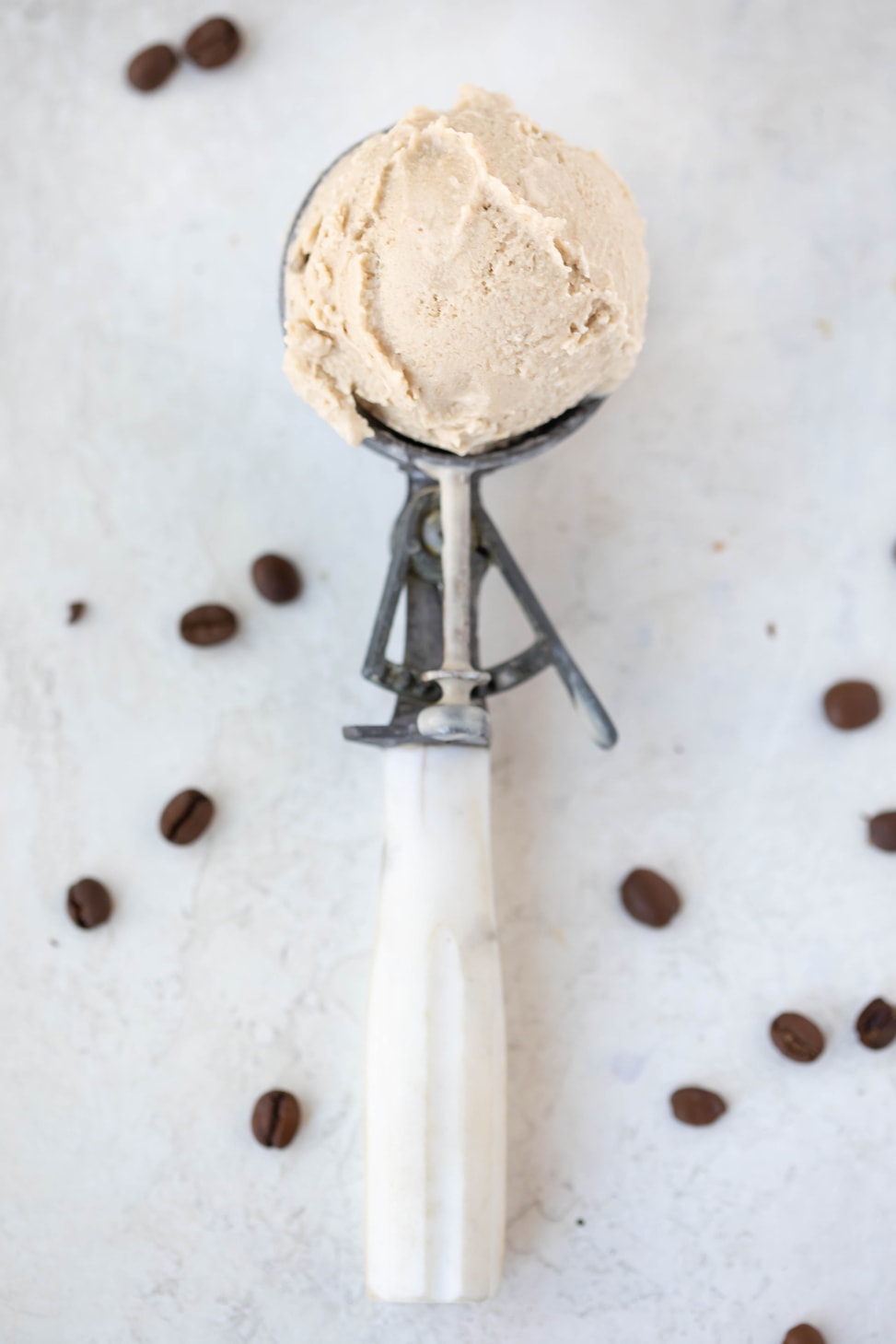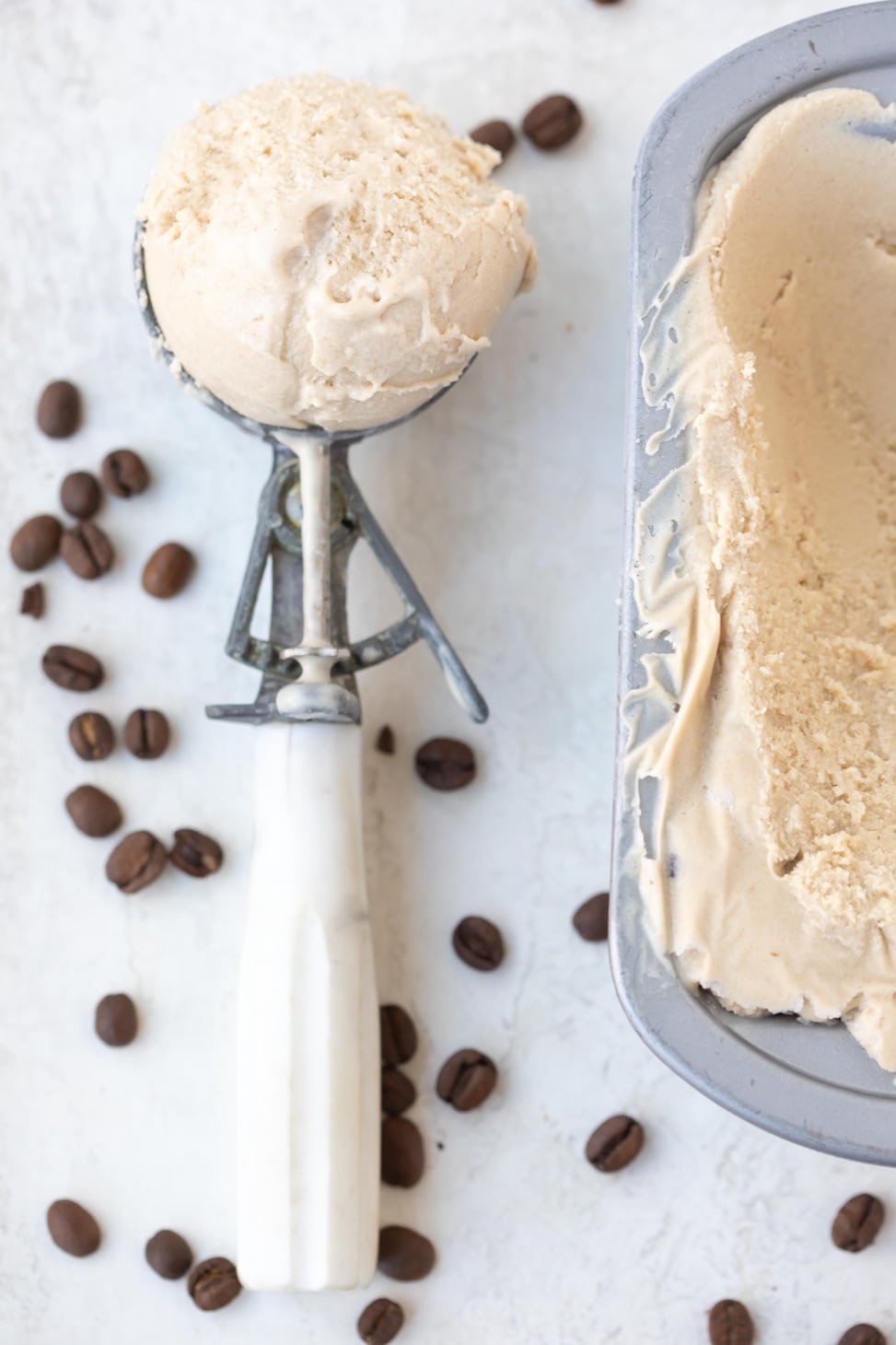 The recipe is made in an ice cream maker, and it isn't icy at all! It's smooth and creamy just like your favorite store-bought ice cream but with half the ingredient list. I owned the KitchenAid stand mixer attachment for years and always had trouble with it, so for testing this recipe I grabbed an inexpensive countertop ice cream maker. It made a huge difference and made this so much creamier!
Keep your eyes on my socials because I will be releasing an unbelievable Ice Cream Cookie Sandwich in the next few weeks. This ice cream meets a brand new cookie recipe to concoct the most perfect sandwich you've ever tasted. It is almost too good to be true.
See some of my other favorite ice cream recipes below, and scroll to the bottom for this new dairy-free Coffee Ice Cream recipe!
Ice Cream Cookie Sandwiches Coming soon!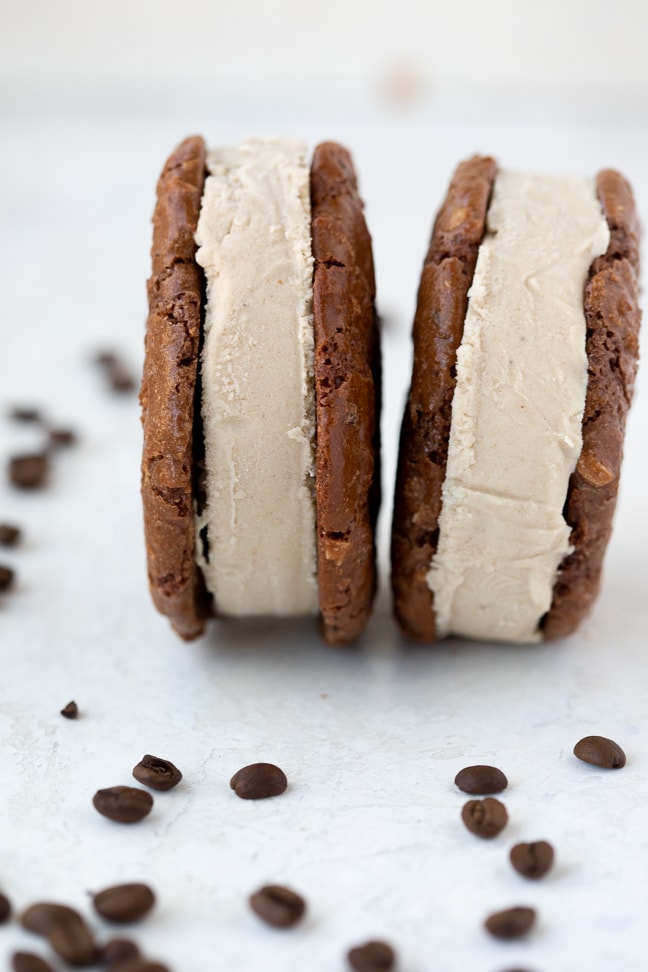 In the mood for more ice cream? See below for my favorites!
Mexican Chocolate Rocky Road Ice Cream
Double Chocolate Ice Cream with Peanut Butter Swirl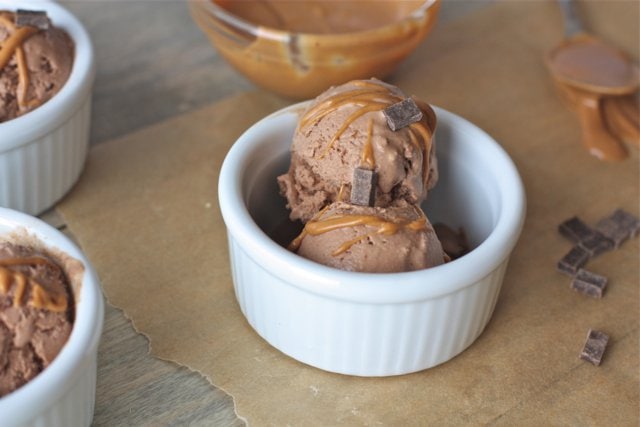 Mint-Chip Ice Cream Against All Grain– page 282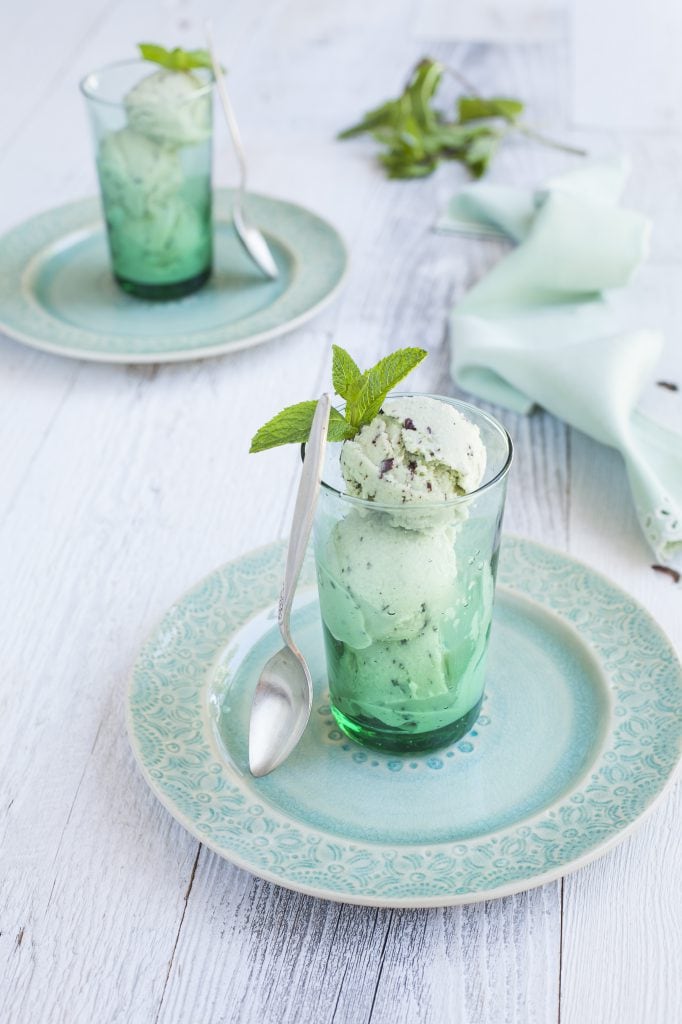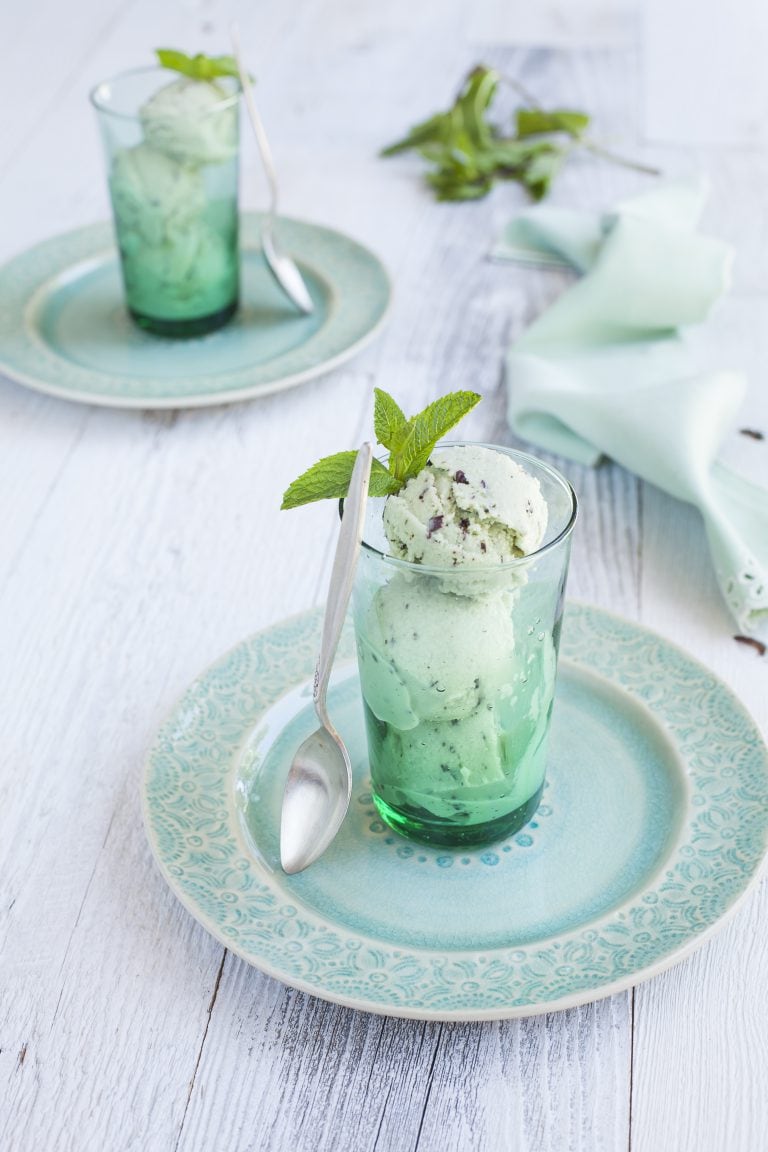 French Vanilla Ice Cream Against All Grain– page 280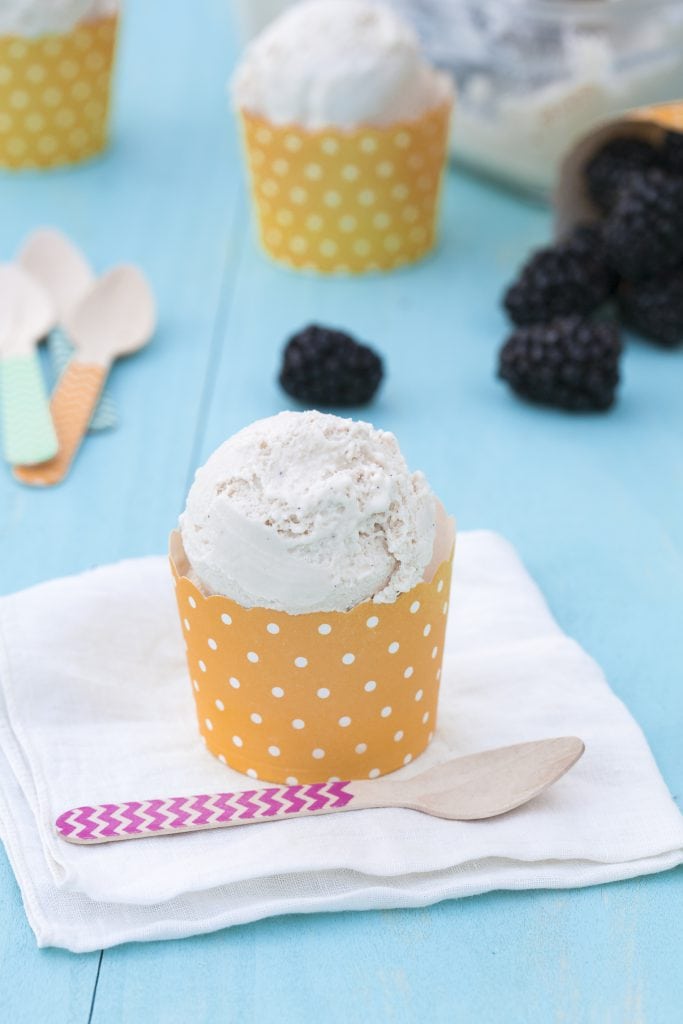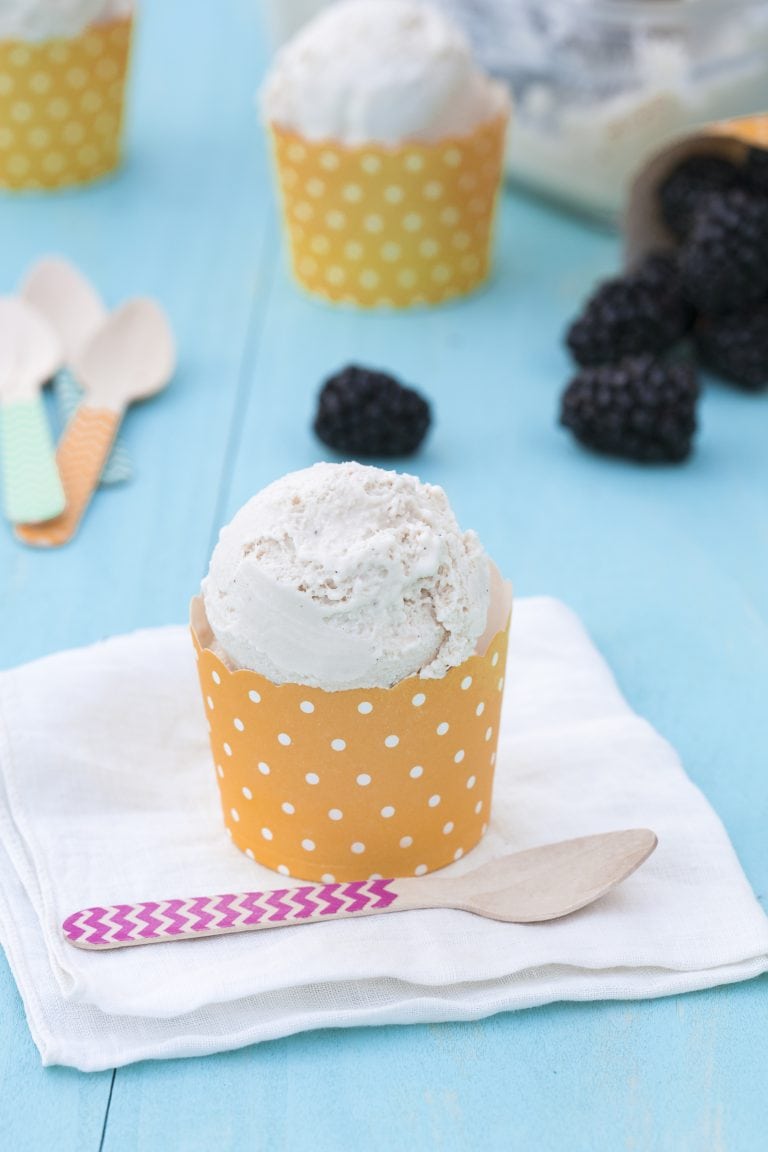 Rocky Road Ice Cream Eat What You Love– page 300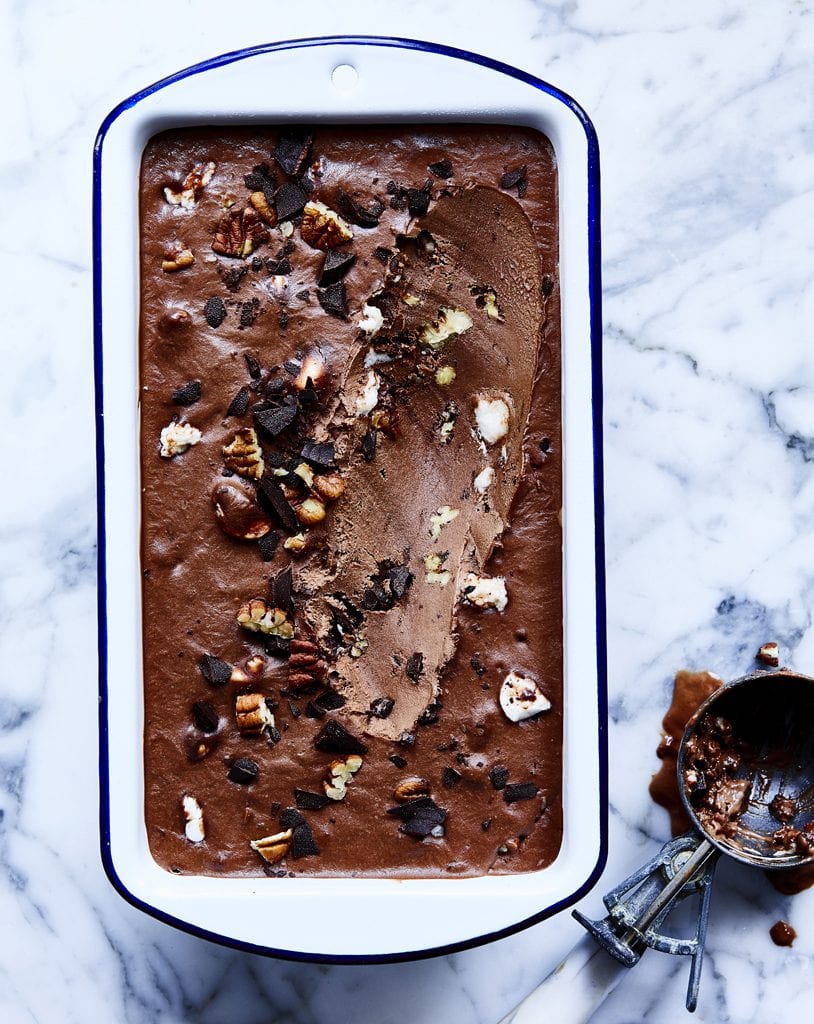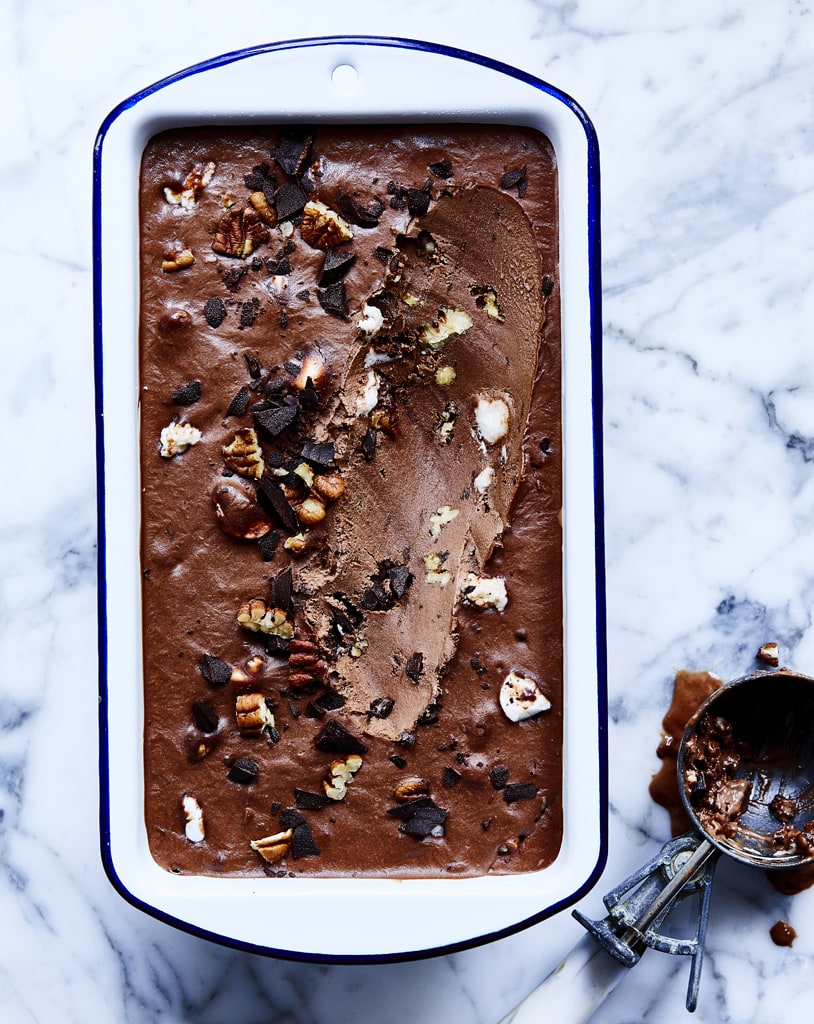 Shop This Recipe!

Print
Dairy-Free Coffee Ice Cream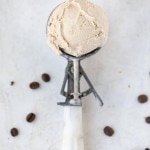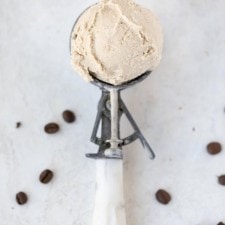 Category:

Dessert

Diet:

Gluten Free
Instructions
Bring a kettle of water to a boil. Place the cashews and dates in a bowl and add enough boiling water to cover. Soak for 30 minutes. Drain and rinse the cashews and dates. Add them to a blender with 4 cups fresh, filtered water and coconut oil. Blend on high for 60 seconds, until very smooth. Scrape down the sides if necessary and blend again on high until all of the cashew pieces are well pureed.

Place 1⁄4 cup water in a saucepan. Sprinkle the gelatin over the top and set it aside to bloom for 10 minutes. Pour the cashew milk mixture into the saucepan with the gelatin and add the ground coffee beans. Set the pan over medium heat, and whisk until the gelatin has dissolved completely, about 2 minutes. Cover, remove from the heat, and let steep at room temperature for 1 hour.
Pour the coconut cream, maple syrup and espresso into a medium size metal bowl, set on ice over a larger bowl. Set a fine mesh strainer on top of the bowls.
Pour the cashew-coffee mixture through the strainer and stir it into the coconut cream. Press on the coffee beans in the strainer to get the maximum coffee flavor then discard the beans. Mix in the vanilla and sea salt and stir until cool.
Chill the mixture thoroughly over the ice bath, about 30 minutes, stirring frequently. Freeze the chilled ice cream mixture in an ice cream maker according to the manufacturer's instructions. Transfer ice cream to a 9 x 13-inch baking pan, level the top, cover tightly and freeze until firm, at least 6 hours.
Set the ice cream out at room temperature for 15 minutes before scooping. Enjoy with cacao nibs sprinkled on top, or on it's own!
Keywords: ice cream, dairy-free, gluten-free, coffee, egg free, paleo