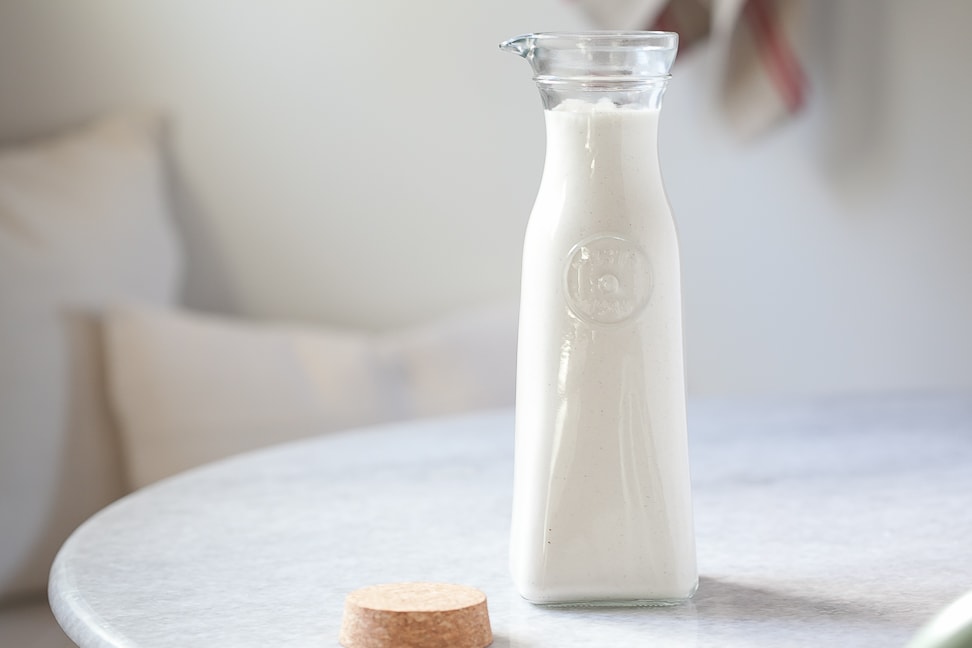 There are few things I love more than sitting around the table with a warm cup of coffee and splash of a dairy-free vanilla coffee creamer as my kids eat breakfast in the morning. It's my favorite way to start the day. A few weeks ago, I shared some Instagram stories of me making a quick dairy-free vanilla coffee creamer while I was staying at my sister's house in Denver. I got so many questions about it, and I promised everyone that I would post the recipe after the EWYL tour, so here it is!
I loosely went off of the recipe from my first cookbook, Against all Grain, but I wanted to use dates to sweeten it. We also didn't have almond milk on hand, so I made a quick homemade cashew milk instead. Cashew milk also makes it so much creamier. I usually love the ease of cashew milk because you don't have to strain it like you do with almond milk, but for coffee creamer, I do find the texture is better when you strain it through some cheesecloth. It also helps to keep it from congealing in your coffee.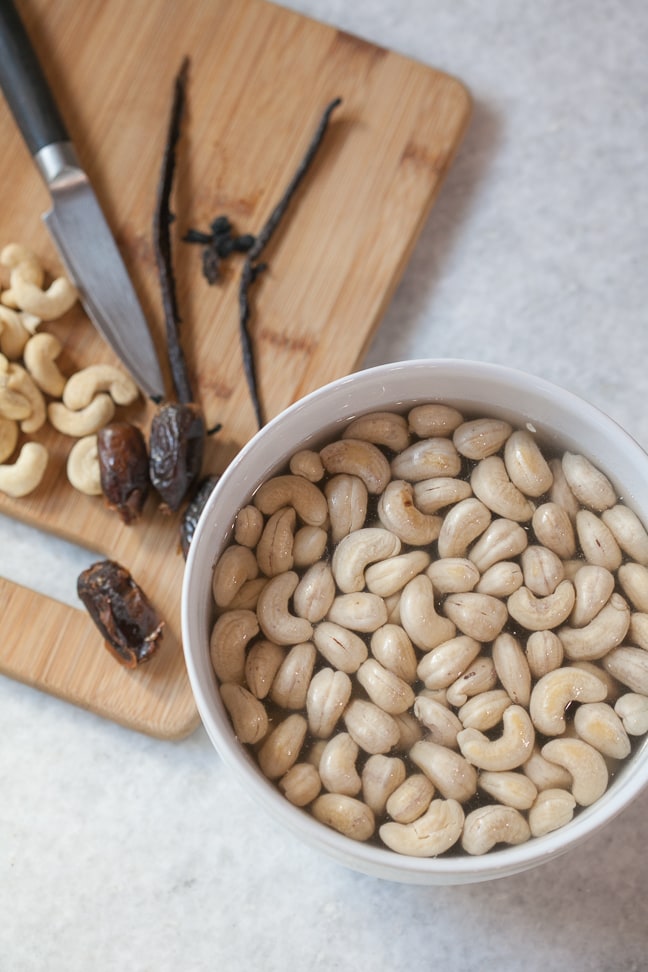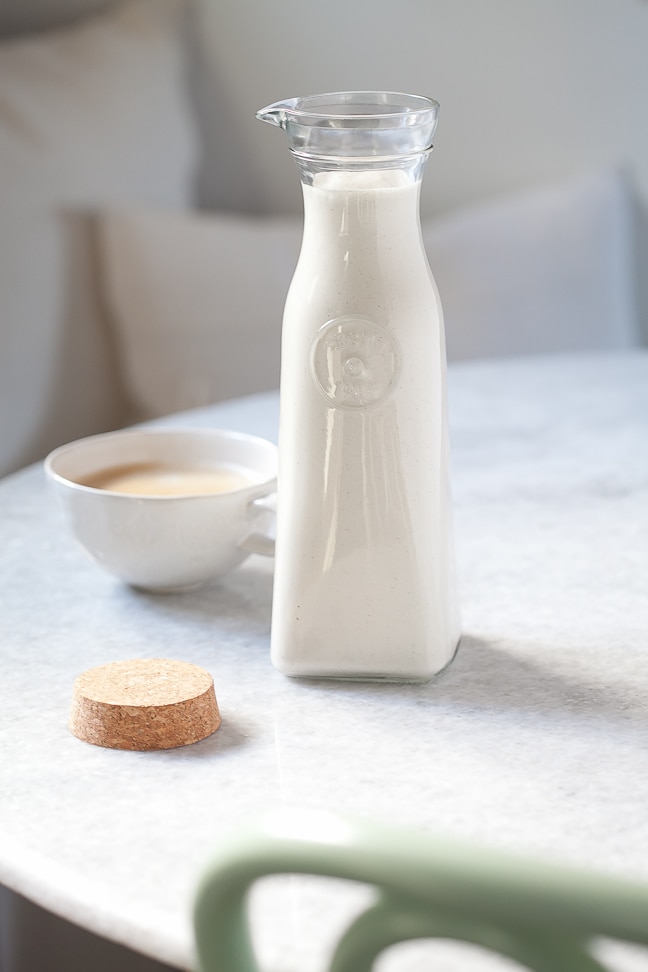 Why I like Homemade Coffee Creamer
I like to make homemade coffee creamer because most of the ones at the grocery store have unnecessary additives. They use fillers, gums, and carrageenan, which are all hard on the gut. They can cause digestive discomfort, bloating and inflammation. I try to avoid the following ingredients, which are common in store-bought dairy-free creamers and nut-milks.
Carrageenan
Guar Gum
Gellan Gum
Acacia Gum
Sunflower or Soy Lecithin
Dipotassium Phosphate
Cellulose Gel/ Cellulose Gum
Locust Bean Gum
I may be partial, but I actually think my recipe is better than the ones on the market, and it is made from real ingredients! Let me know what you think when you try it!